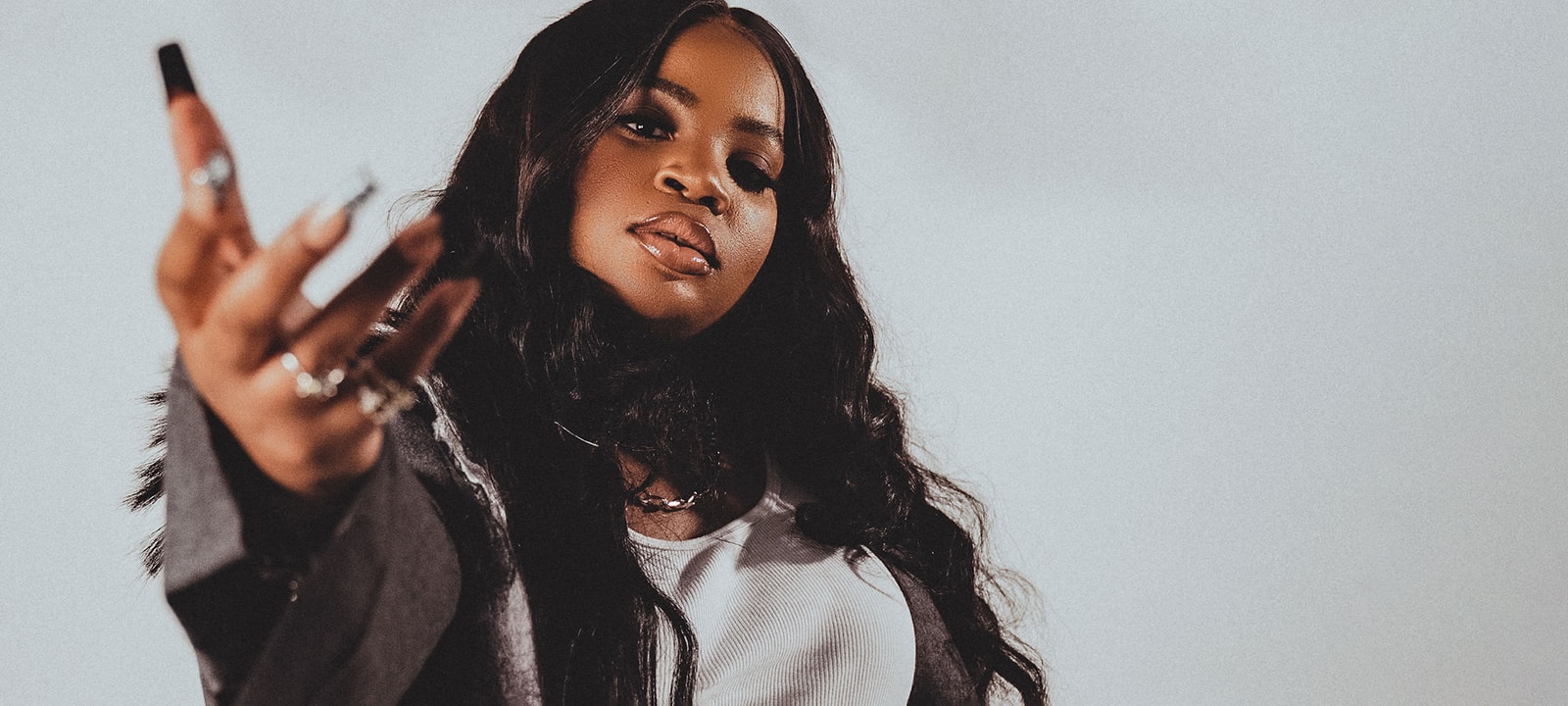 BAEwatch: Savannah Ré
The Toronto artist sheds light on her 'Opia' EP and her R&B journey.
Savannah Ré grew up in a Jamaican household that loved R&B and reggae. As a singer and a songwriter, Ré has made it her goal to create the type of music that she wants to listen to, and to evoke the emotions that she hopes to get across to her listeners. "Realistically, R&B only means rhythm and blues. So whatever your blues are, whatever your rhythm is, that works for me," she tells HYPEBAE.
Over the years, Ré has been perfecting her craft and building her network on the Toronto R&B scene. This ultimately led her to work with artists such as Babyface, Normani, Daniel Caesar and WondaGurl, and to sign with Grammy-winning producer Boi-1da under his imprint with Universal Music Canada in 2018.
With all her hard work and dedication, the artist finally released her debut EP Opia back in November. The nine-track project was executive produced by Boi-1da, as well as Ré's husband YogiTheProducer, whose credits include Kehlani, Jessie Reyez and Joyner Lucas. In the latest installment of BAEwatch, we spoke to Ré about the making of Opia, how she and her husband maintain their professional relationship and more.
Read on for our full interview. You can now stream Opia on Spotify and Apple Music.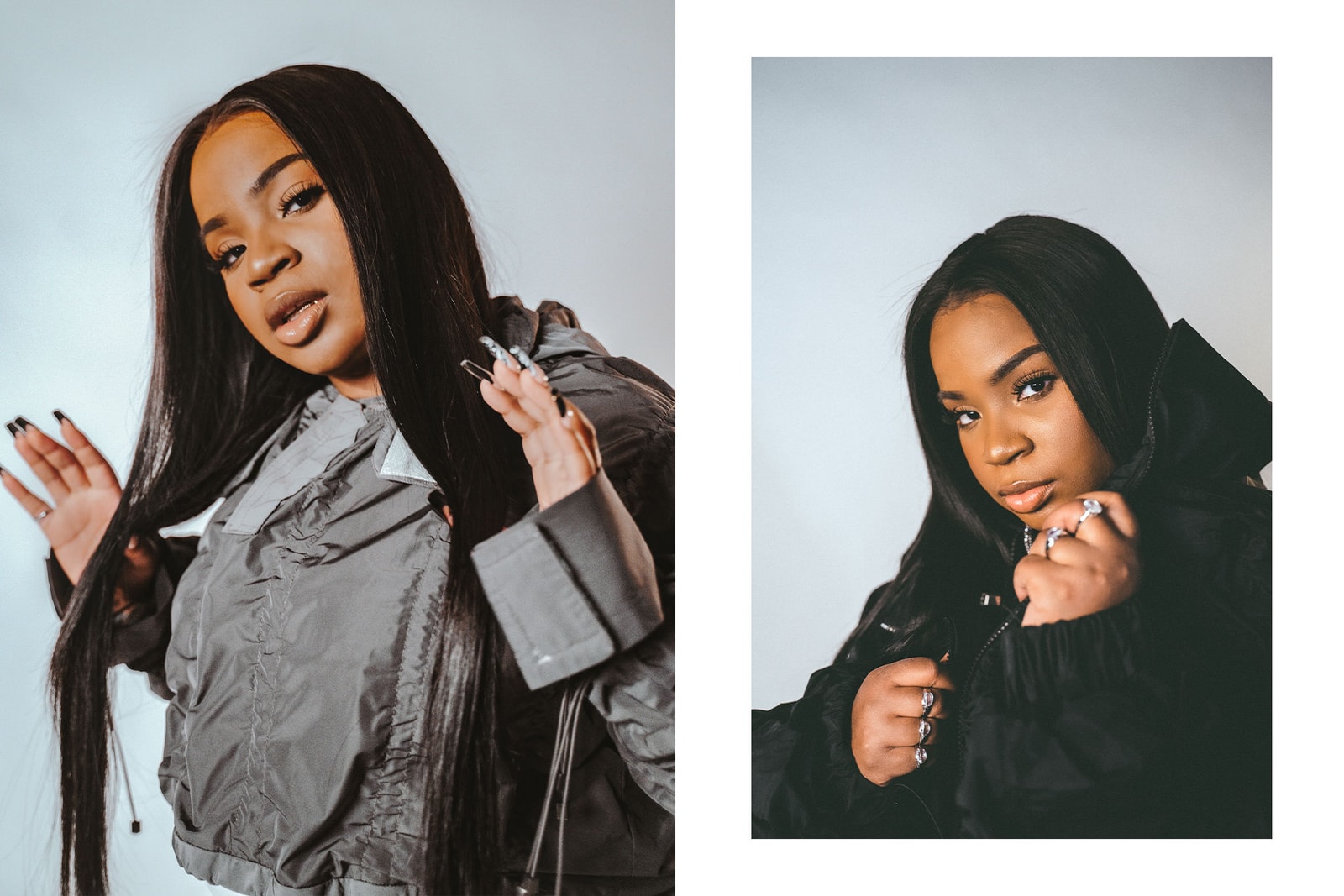 Boi-1da, who you call your mentor, served as Executive Producer for Opia. How did you meet and what was it like working together on this project?
It's kind of interesting how we met, because our relationship started out with me writing some of his beats. They were sent to me and I hadn't met him. That was maybe about four years ago. At that time, I didn't even know if he had heard what I wrote because he's this huge, mega-producer. At the end of that first year, I actually met him at his birthday party. I walked over to tell him, "Happy birthday. I'm Savannah, by the way." He then stopped the press, moved security, moved around the tape and said, "Listen, I've been hearing everything that you've been doing. I think you're amazing and I'm looking forward to doing more."
Fast forward to 2018, he got his label and imprint with Universal Music Canada. He reached out to my A&R at the time and wanted to sign me. I asked, "Do you want to sign me as a writer since I've been writing on your beats?," and he said, "No, I want to sign you as an artist." I was in complete shock. For me, that was very affirming because he is who he is as far as having the ear and having been in the game for over a decade. His level of humility almost makes you nervous, because he's literally the most chill person in the world, but he also knows exactly what he wants to hear, and he's very specific with which songs go where and how they sound.
What ultimately led you to name your debut EP "Opia"?
This is my first project that came out publicly, but it's not the first time I've created a project. My process involves me waiting to name my project just to see what it feels like, instead of trying to pick a name and then fitting the songs to the name.
I was on Twitter one day and I saw Brent Faiyaz tweeting about the name of his group, Sonder. That word is very intriguing to me because it makes me wonder what it means. I went to Google and searched for the meaning of "sonder." Something called the Dictionary of Obscure Sorrows came up, which is basically 45 words that are words for feelings.
While I was reading through them, I stopped on "opia." The short form of opia is basically when someone looks you in the eye and you feel uncomfortable, because the eyes are the window to your soul and they're able to see right through you. And that's when I knew that was the one, because that's the feeling that I get when it comes to this music. Being that I write all of my music, whether it's the entirety of the song or in part. A lot of it is very personal and it's strangers that are basically listening to my diary.
The concept of your music video for "Opia" is quite unique and raw. How did you come up with that idea?
I'm a very visual person. I knew from the beginning that I wanted to achieve the feeling of opia with the music, but I also wanted to create some sort of a human element. I didn't necessarily want to take the music out and we were able to achieve that. Even just the way the video is, the song kind of scours the experience and you can still hear people speaking to each other.
A long time ago, Jay Z collaborated with Marina Abramović. She is an artist, and her art is that she stares at people, and people can pay her for her to just stare at them. I always thought that was so interesting because either nothing would happen, or there would be some sort of a reaction. So with that, I thought, "How can I relate that back to the word opia?"
Scientifically, there's something that happens when two people stare into each other's eyes for a certain amount of time. What I wanted to do was to show that there is this connection and feeling between you and people from all different walks of life. As a result, the experience includes a set of strangers, a couple that's newly dating, a queer couple and me and my husband. Of course, because of COVID, we couldn't see each experience. The first time I saw it was in the first draft and it was even shocking to me that every set of people had such interesting reactions. Basically, to sum it all up, I wanted everyone to be able to connect and feel these feelings.
Which artists did you listen to growing up?
Oh boy, lots. My sister was a super R&B head, so she pulled me on to so many artists like Destiny's Child, TLC, Lauryn Hill, Jodeci, Aaliyah, Boyz II Men – just a ton of all the classics. Also, both of my parents are Jamaican, so I listened to reggae, dancehall and lovers rock.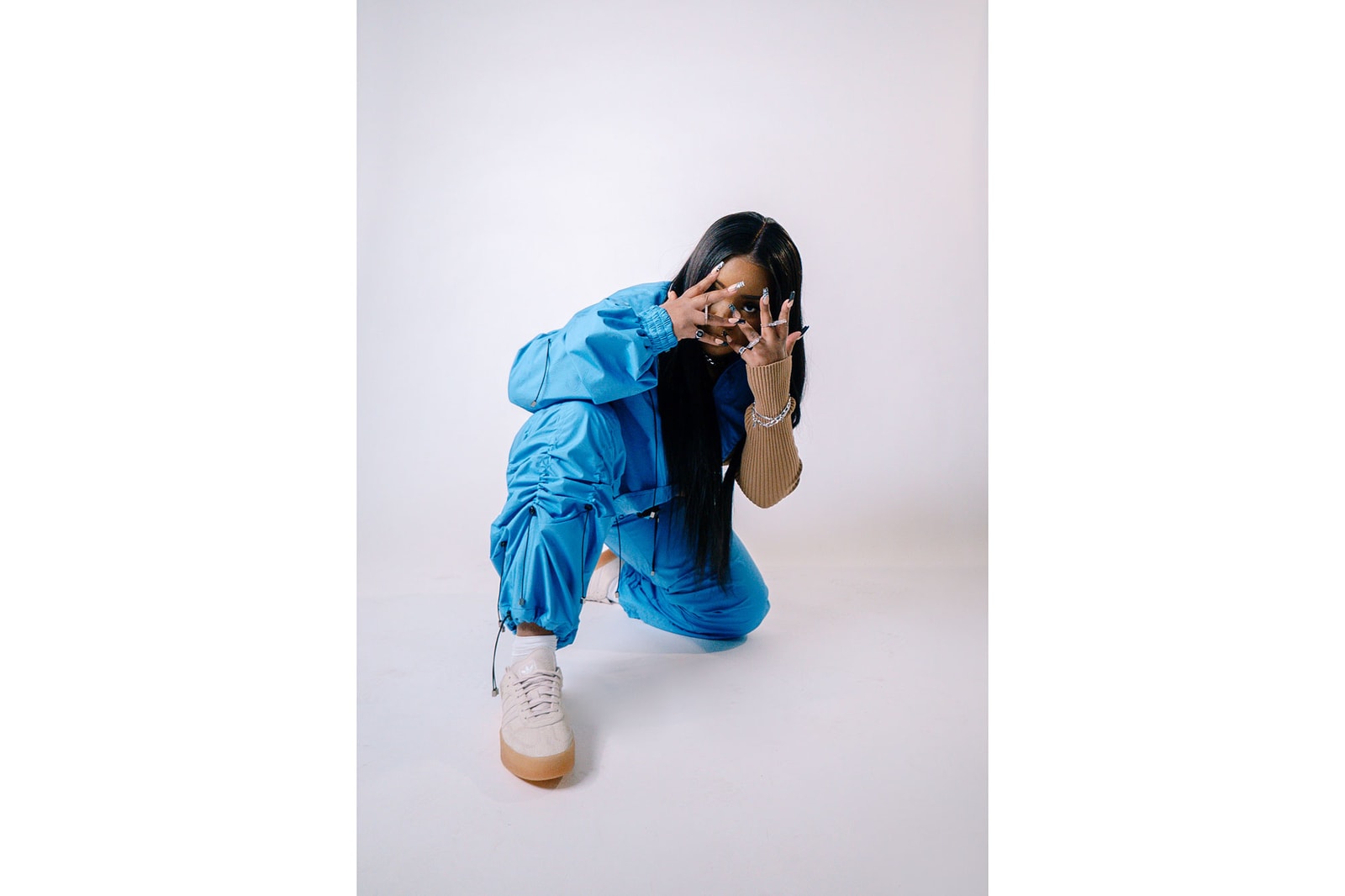 How would you describe your sound, and how does it differ from other R&B artists?
That's a hard one. I don't really focus on what my sound is. It's more so like, "What is it that I have to say? What's the emotion that I want to get across?" I feel like when it comes to R&B, there's this unfair pressure on a lot of us.
Trap soul — for example, like Bryson Tiller — people go, "That's not R&B," while others say, "R&B is dead." But how come every other genre is able to evolve or doesn't have those same restraints? I feel like R&B is in a space where there shouldn't really be boxes on sound. Realistically, R&B only means rhythm and blues. So whatever your blues are, whatever your rhythm is, that works for me. I just try to focus on saying what I want to say and making the type of music that I want to listen to. I don't really think I have a sound and I definitely don't compare at all when it comes to me and other artists. I hope that R&B can continue to evolve, and not only be respected if it's one type of R&B. As long as you're singing your blues, that to me is a sound.
Can you name your top five favorite artists of all time?
Beyoncé, Lauryn Hill, Jazmine Sullivan, Brandy, Michael Jackson and Prince – I can't choose between MJ and Prince.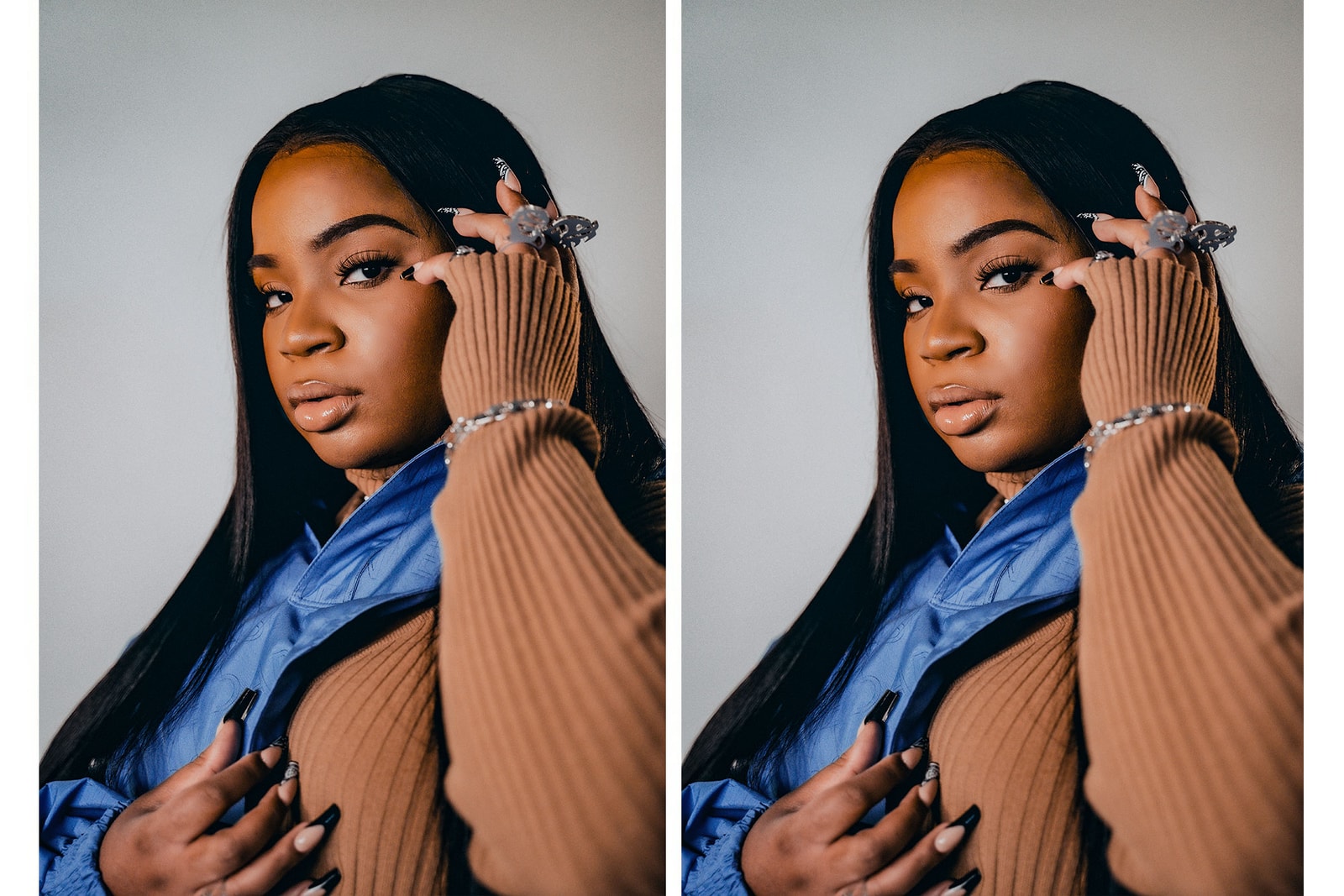 If you could collaborate with anyone (dead or alive) right now, who would it be and why?
I have two dream collaborations. Beyoncé, of course, that's like one of my wildest dreams. Then there's Chris Brown. He's one of my favorite singers and songwriters. One of the first songs I put out, "Impressed," was actually a song that I wrote for him. But at the time, I didn't know Chris Brown, so I put it out myself. That song actually happened to be the catalyst of what actually got me signed as an artist.
They say never mix business with pleasure, but you and your husband seem to have a good dynamic. How do you both manage to maintain that professional relationship?
I think it's because we started out professionally. And when I say professional, we started out making music first. We were friends and made music first, then the love just happened to form after. For us, everything is very natural. There doesn't need to be that distinction between both because a lot of our love is based on music. We both love it equally and we both love each other equally. It's easy and I can see why people say that about us. I think with the right person, it's one and the same.
What was supporting Jessie Reyez on tour like? Can you share with us the most memorable moments of that experience?
Honestly, the whole thing was a blur. It was 50 days, but it was 30 dates – it was wild. Getting to see her crowd surf was quite the experience, because I wasn't sure if she was going to do it. She catapulted into the crowd while singing. It was just the wildest thing to watch.
Other than that, I learned a lot about work ethic and performance going on that tour. For me, I always feel like I've been a strong performer. That's where I feel like I really get to express the music that I make. However, when you're doing 30 shows within 24 hours of each other, there comes a point where your mind and your body are just like, "Okay wait, I'm tired." But of course, I still go on and do the best I can. But with Jessie, that doesn't exist. Every single date, she went out and gave the same amount of energy. There'd be times I walked past her dressing room and see her laying on the ground after performing because she gave it her all. So that taught me to go hard or go home.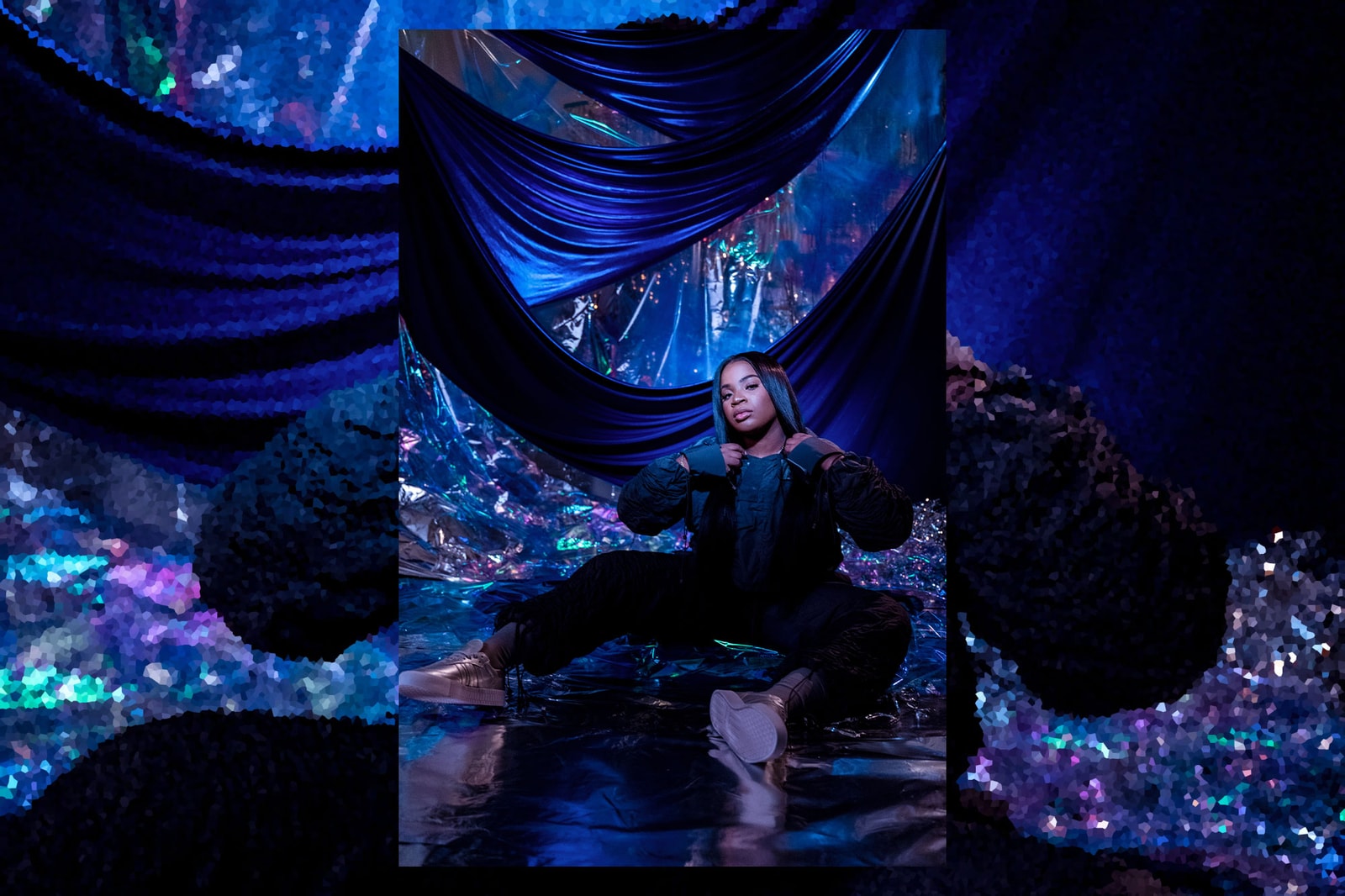 Considering everything you've learned over the years, what advice would you give your younger self?
I'd say just to be patient. Nothing happens before its time. A lot of what I've learned over the time period that I've been doing this has been learned in the latter part of my career. It's the last few years where I kind of stopped rushing. It's been more of learning and being in the moment. Once I stopped putting a whole lot of pressure on myself, that's when this project came together. It's just trusting the process and time.
What's next for you?
Honestly, I'm still wishfully thinking, I would love to travel — safely, obviously. With this whole pandemic, it's definitely changed and forwarded a lot of the plans that we had, but I'd love to move around and work on a lot more music. This project took me a long time to figure out, but now that I know the steps to the journey, I definitely don't intend on taking that long to release music anymore. Hopefully, by the first quarter of 2021, there should be some more music.