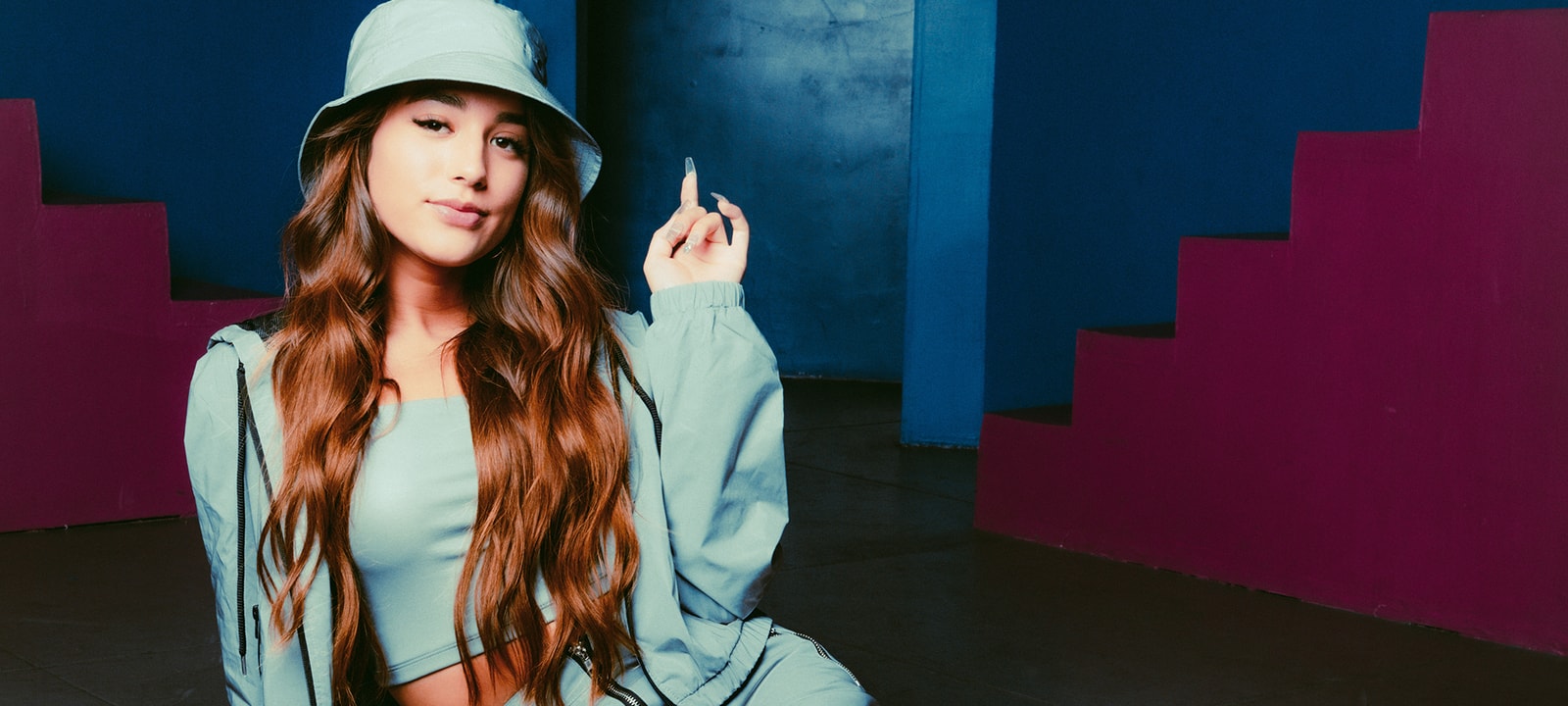 BAEwatch: Alaina Castillo
The Latina songstress reminisces about her days on YouTube and talks future plans.
Latina pop singer Alaina Castillo caught the attention of many after the releases of her 2019 single "i don't think i love you anymore" and hit track "just a boy." Having explored her sound over the past two years, Castillo delivers a harmonic blend of pop, R&B and hip hop, while effortlessly incorporating both the English and Spanish languages into her original songs.
Born and raised in Houston, Texas, the Los Angeles-based artist started out creating ASMR singing videos on YouTube when the trend was at its peak. Her "Sing U 2 Sleep" series was hugely popular and she eventually realized that she wanted to pursue a career in music. Last month, Castillo dropped her new EP the voicenotes in both English and Spanish. The project has even landed her a spot in Spotify's U.S. RADAR Program.
More recently, the singer has unveiled a new single titled "tonight." We got the chance to speak with Castillo about how she's grown as an artist since her YouTube days and where she gets her inspiration from when it comes to writing her own lyrics.
Read our BAEwatch interview with the emerging songstress below. You can stream "tonight" on Spotify and Apple Music.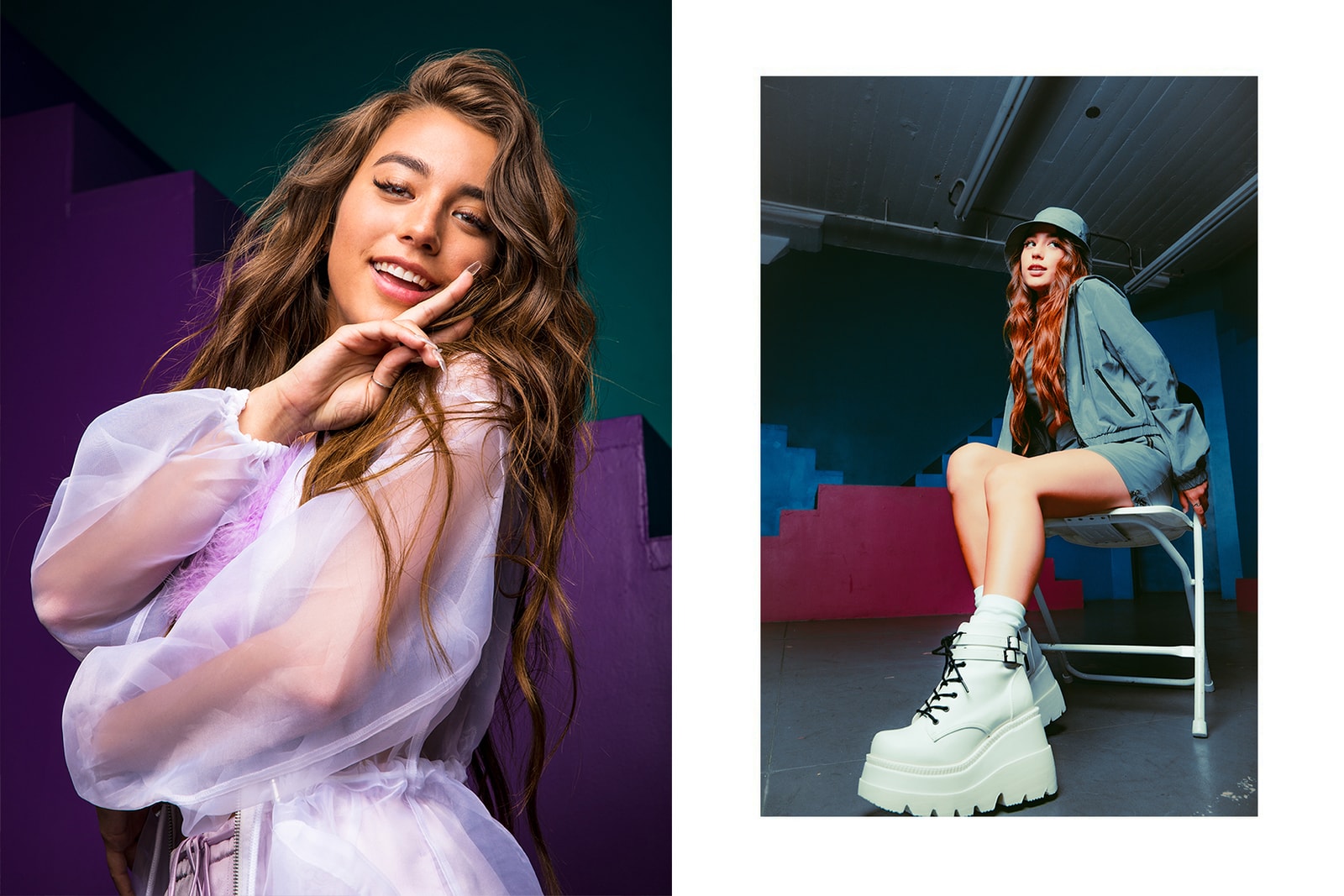 At what point in your life did you realize you wanted to pursue music?
It was always a dream of mine but I never really acted on it because it seemed like something that was so far away. I started my YouTube channel for fun in high school but then stopped after six videos. By the time I entered 11th grade, my life was complete sh*t and I didn't know what I was doing or who I was doing it for anymore. Eventually, I decided to do what really made me happy and started posting on YouTube again. I think that was when I really decided to go after music because it's the only thing that really makes me happy during my hardest moments in life.
What was your initial reaction when you found out RØMANS wanted to produce your first EP?
I'm always super shy when I meet new people, so I didn't know what to expect when I met RØMANS for the first time. I didn't even do research prior to meeting him, like who he's worked with or fun facts about him, so I was surprised when we met because our personalities are similar. He has a lot of experience so I've just been able to learn from him and see how he handles different things. Plus he's just a funny person so it's always a good time.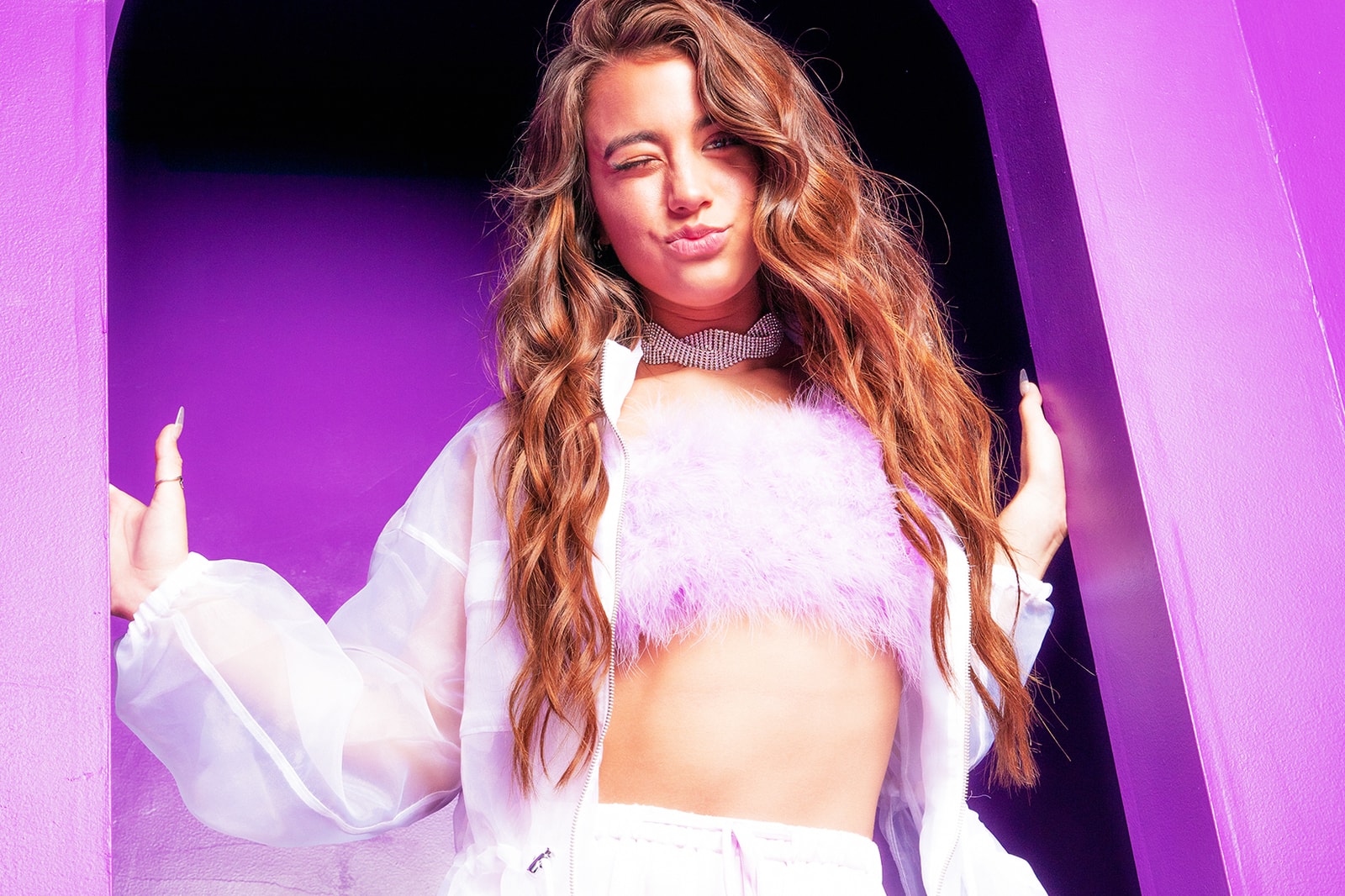 How have things changed for you since the release of antisocial butterfly? Do you think you've grown as an artist since your days on YouTube?
So much has changed but it feels like antisocial butterfly just came out last week. The COVID-19 pandemic has kept a lot of things from drastically changing in terms of me traveling places and touring, which sucks because I was ready to go. There's been a lot of lowkey things going on in the studio like hearing about insane opportunities that I never thought I would experience and just learning how to be someone who is able to handle her sh*t and do what she loves.
When I watch my videos on YouTube, I always cringe because some are a bit tragic and I probably still am a bit of that. However, I've always been super hard on myself, so I know that I've improved in a lot of areas of being an artist and just a human in general. I also think that as I continue to go on through everything that's happening, I'll learn what I need to learn and just take it with me. I didn't think I would be experiencing this much at this point in my life, but it's just helped me discover who I am as an artist and all the things I want to write about and share through my music.
What do you miss most about the simplicity of creating covers in your room?
I think I just miss going home and planning it all out, and just the general simplicity of the setup of each cover. I would try to plan fun little videos or segments and it was my own little world, because I didn't have any other social media accounts that people knew about. It was just from school to home, then to my own little YouTube world with my subscribers. Talking to them was my favorite thing because they're so supportive and they encouraged me to keep going.
When it comes to writing your original songs, where do you get your inspiration from?
I write all of my songs based on things that have happened in my life but I like to switch up the way I talk about it, so that it makes people think when they hear the lyrics. I always get images or scenarios in my head from hearing the music, because I try to think about where I would be if I were listening to that song in some other situation.
How do you think blending English and Spanish in your songs helps amplify your identity as a musician? 
My dad is from Mexico but never really taught us Spanish growing up. I actually learned the language in high school and from talking to people in Spanish or watching shows. I'm proud to be Latina and I want that to be shown in my music. It's also a part of the creativity because sometimes I think in English and sometimes in Spanish, so it just depends on the vibe of the song.
Who are some artists you dream of working with in the future?
Some of my favorites are Rosalía, SG Lewis and Daniel Caesar. I like their styles and sounds because they're each doing their own thing in their own way and I love that.
What advice would you give to someone who's trying to make it big in the industry?
Keep going. I remember not knowing what I was going to do or what was going to happen, but I just set goals and little reminders to keep going after what I wanted. You don't ever really know what's going to happen but if you were to work towards your goal today, then tomorrow you'd be that much closer to it.