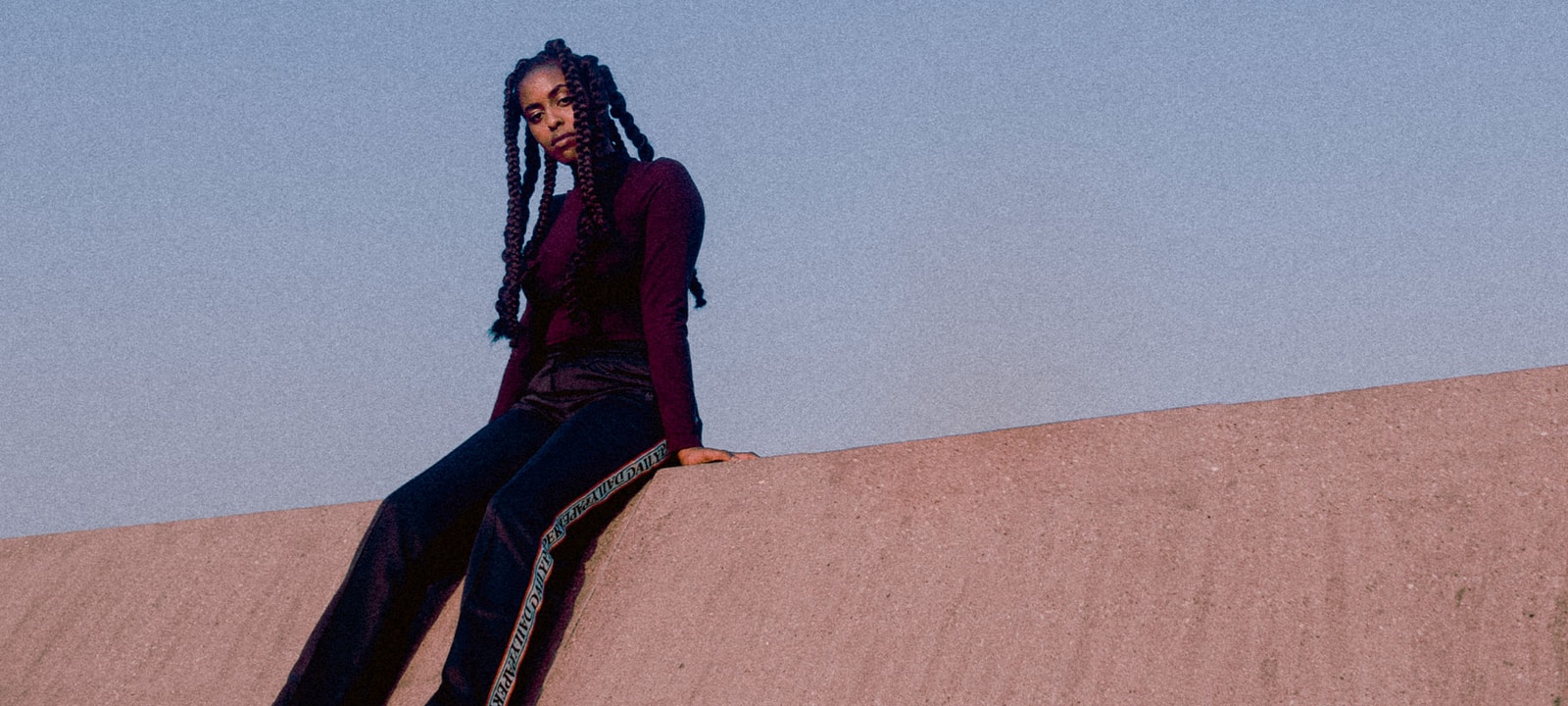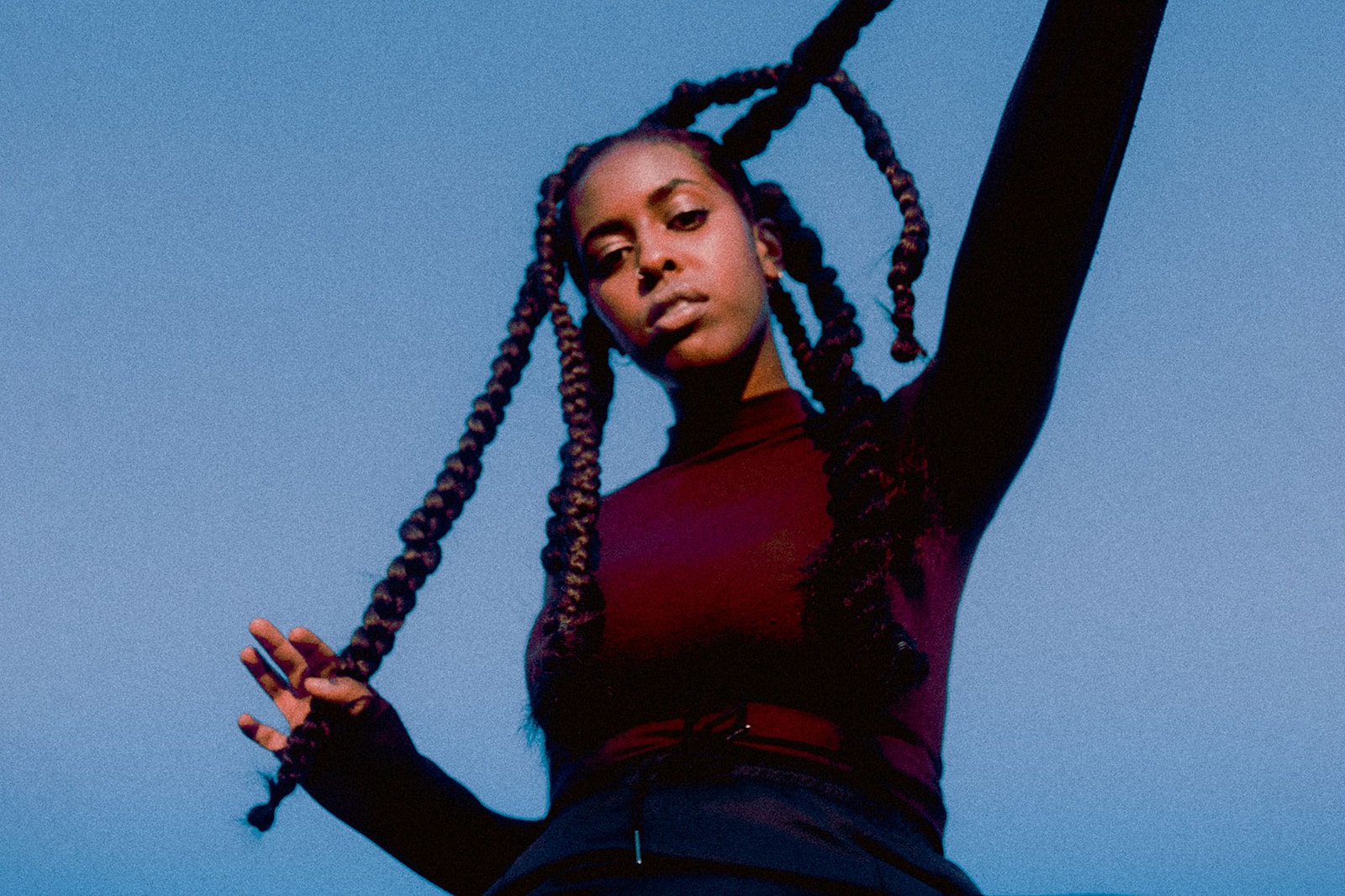 BAEwatch: Gaidaa
The Sudanese artist discusses the changes she wishes to see in the music industry.
2020 has been a difficult year to say the least, but for emerging musician Gaidaa, these unprecedented times have served as a chance to take a step back, breathe and reflect. After almost two years in the making, the Netherlands-based Sudanese singer's debut EP Overture is released for the world to hear.
For those who have yet to listen to tunes from the rising artist, Gaidaa first began receiving attention through a 2017 cover of a Kehlani record, which helped her land a gig with producer Full Crate. The two created "A Storm On A Summer's Day," which has reached almost 10 million streams to date. In 2019, Gaidaa was invited by COLORS to give a live performance of "Morning Blue," a song where she references the #BlueForSudan campaign and the political and social climate in Sudan.
This time around with Overture, Gaidaa aims to express her true self, while cherishing the entire process as a journey to self-discovery. Comprised of eight songs, the EP features some of the artist's hits like "Falling Higher" along with standout tunes such as "Stranger," produced by Jarreau Vandal with verses from Chicago rapper Saba.
Listen to Gaidaa's debut EP Overture below, and read on for our conversation with the breakthrough artist.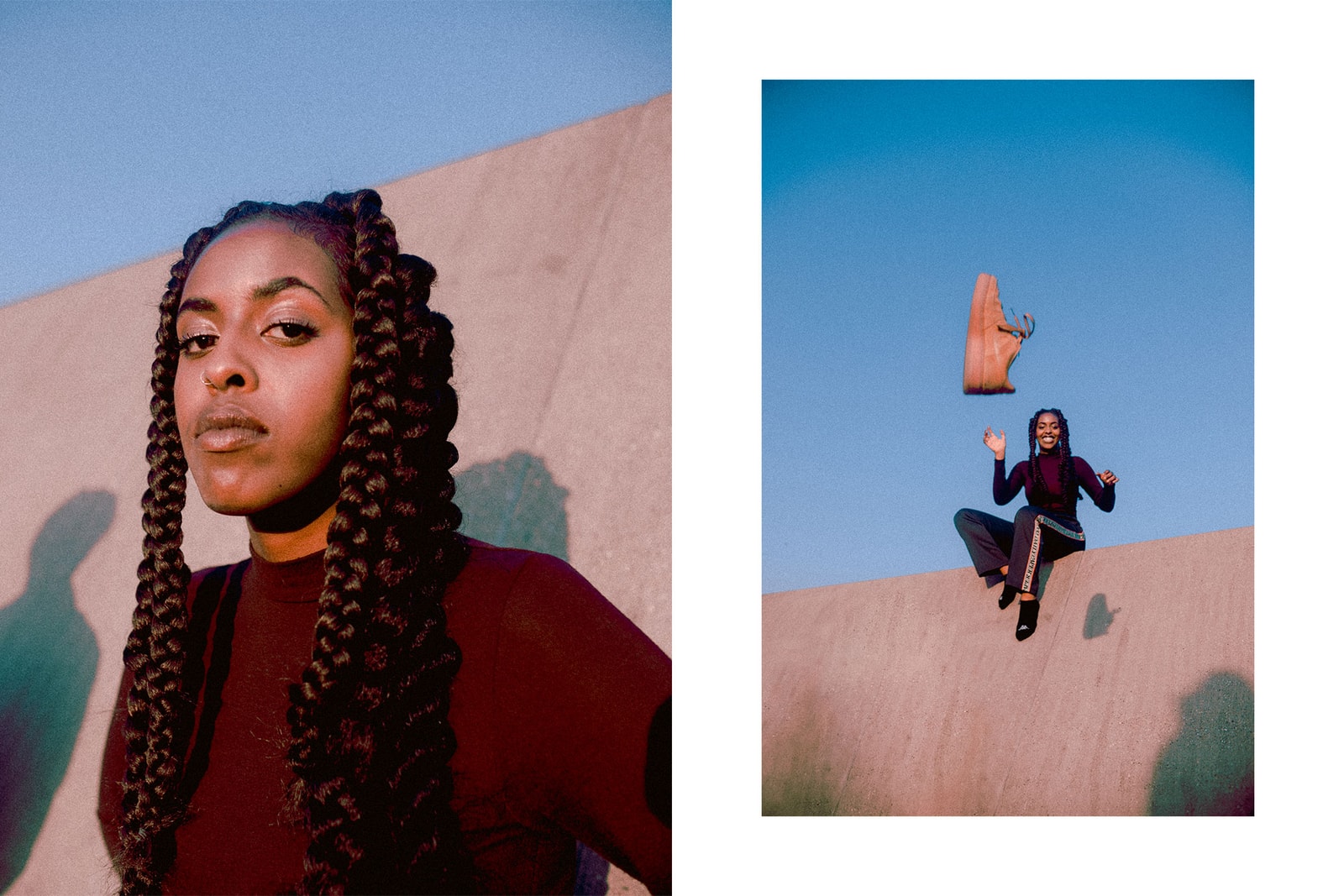 How have you been handling quarantine? What does a day in the "new normal" life look like for you?
Quarantine is essentially over here in The Netherlands, to be honest. Most places have opened up and I'm able to see my friends, so I've been pretty lucky in that sense. Before things kinda went back to "normal" – whatever that means – I was really just getting up and catching some sun, painting, recording sometimes, taking naps and staying up really late. I definitely had a list of things I needed to get done during quarantine, but I also did a lot of waking up and chilling, which was new for me. I really needed it, though. Right before quarantine began, it felt like I was on the verge of a burnout, so it all came as a blessing in disguise for me. I'm home a lot more now and I find it very hard to leave the house for unnecessary things. I guess my "new normal" is being more purposeful.
How do you think the events of 2020 have impacted the music industry? What about your own career specifically?
I'm not sure. I feel like it scared everyone. 2020 has been intense so far. As an up-and-coming singer, I was initially terrified because I had so many exciting things coming up that felt snatched away all of a sudden. I was pretty anxious that I wouldn't get the opportunity to do those things again. The idea of not being able to perform or travel, not go into sessions with people and delaying my EP release for the millionth time all got to me at first. Now, I realize that this is just a part of my journey. Whenever we come out of this, I will be better than I would have been. I already am. I've taken a lot of time to reflect on my position in this world as a woman, as a Sudanese woman and as a Black, African Muslim woman. It's been confrontational, but 2020 has inspired me to continue to dig deeper and to know where I come from in order to understand the lens I see the world from.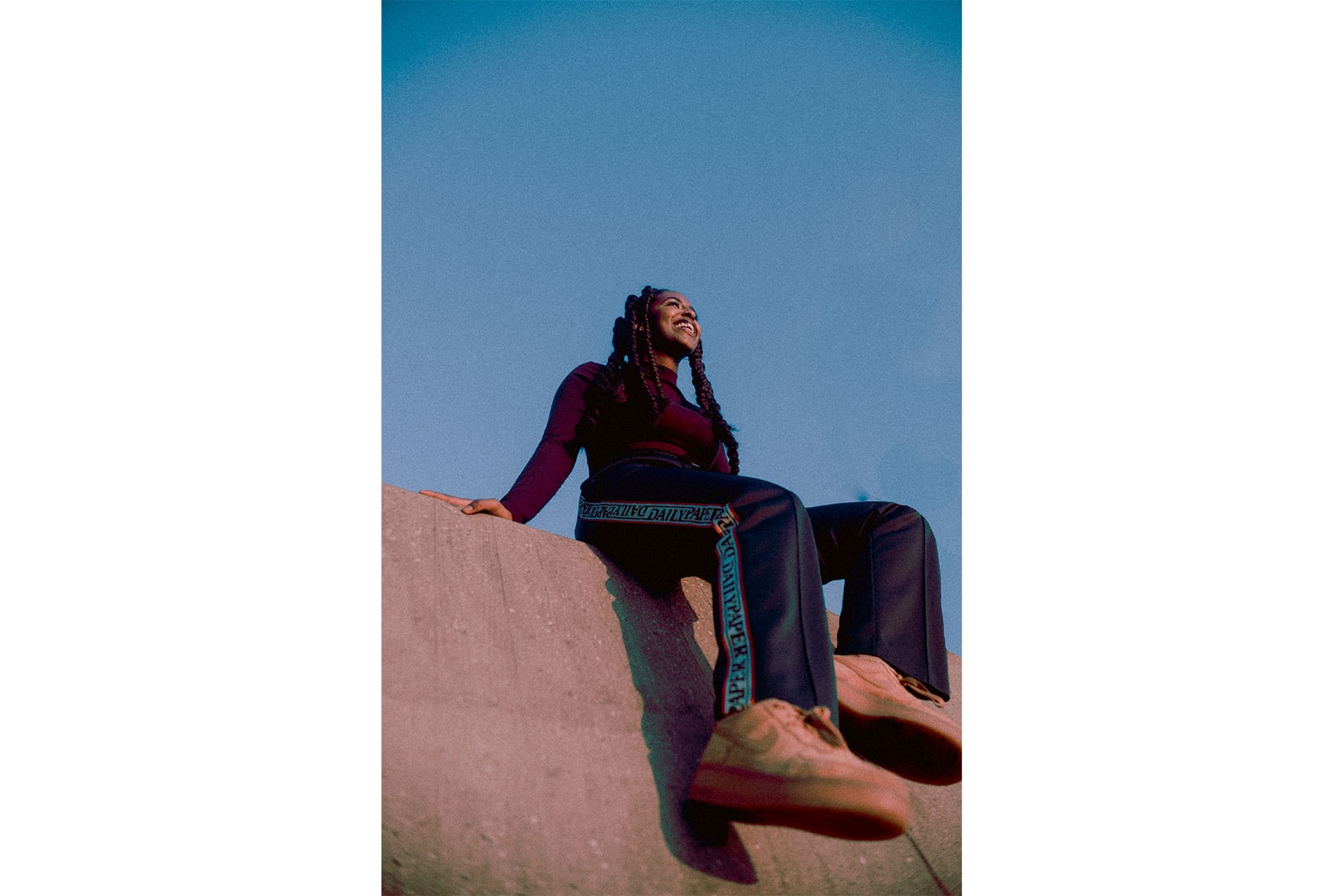 How does your cultural background influence your musical style?
I don't know if it affects my musical style overtly, but I'm sure it does subconsciously. My cultural background, as I said, decides the way in which I receive and understand the world. My musical style is influenced by my experience. If there's something explicit I could link to, it's probably my love for rhythm, percussion and drums in general. I think that definitely comes from being Sudanese, being African.
How does it feel to drop your first-ever EP? What does this mean for you as a musician?
Terrifying, but also the most rewarding feeling ever. This may sound a little gross, but it feels like I've had a stomachache, been holding in a fart for my whole life and I've finally let it go. I can just breathe. I have so much to explore, figure out and say. This is definitely only the beginning. It feels good to finally finish something and have it out there. My family is near traumatized from me telling them that the EP is coming out soon for around two years and it had never happened. For me, this is the beginning. I'm nervous but excited to let the world into my head a little bit.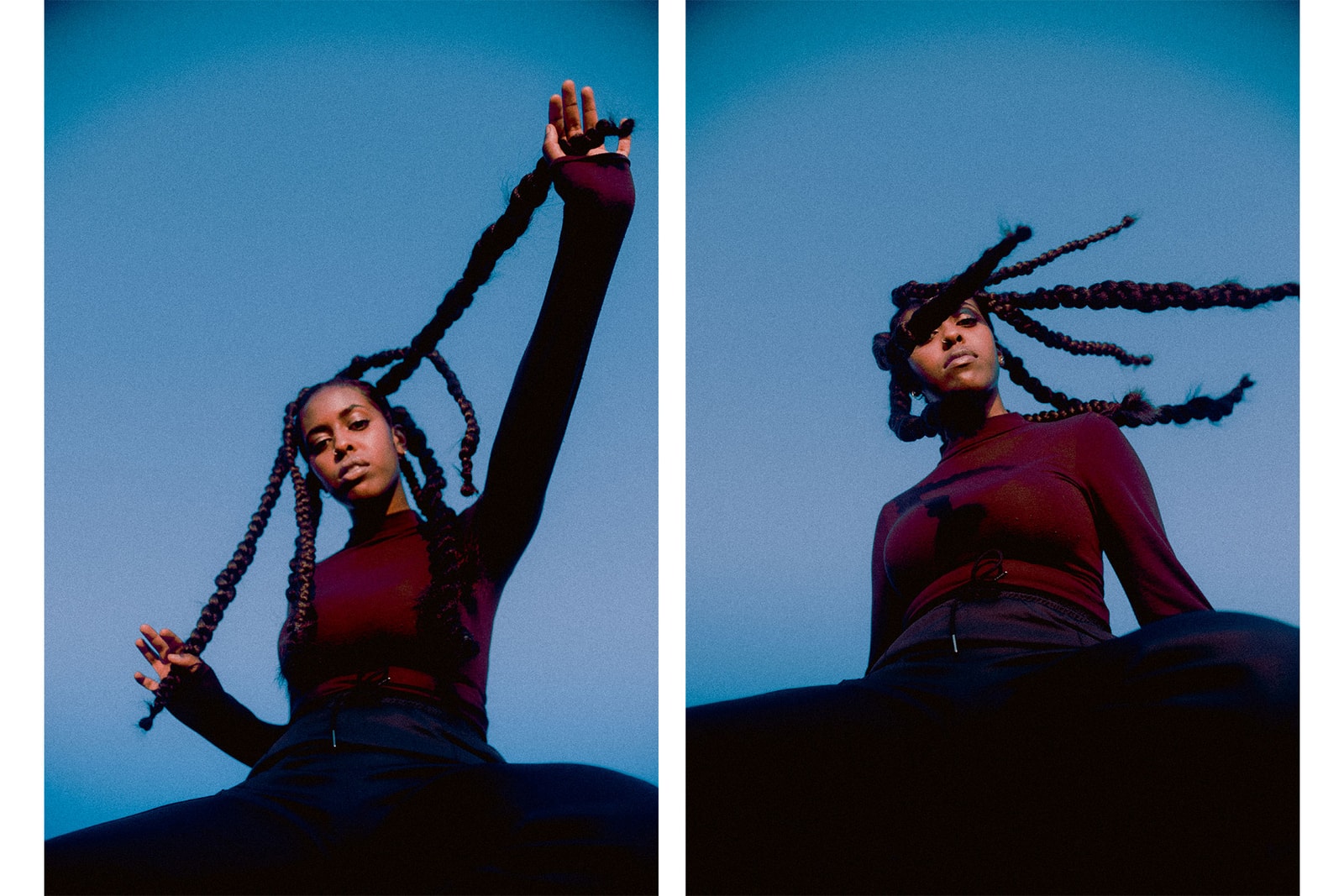 What was the creative process behind Overture like? Were there any obstacles in putting this together?
There were a lot of obstacles although it all worked out in the end. It almost feels like magic. Initially, I didn't have my family's support and/or a plan, so I was struggling with my sense of self and felt alone for a long time. I was constantly traveling while sleeping on couches and floors. I never went into the creation of this EP with an image of what I wanted. I didn't sit with one specific producer to come up with everything. Overture is truly a collection of moments and feelings I shared with people who organically appeared throughout my journey. During the creation of this project, I feel like I genuinely began to figure out who I am and who I want to be.
What messages do you wish to deliver through your new EP?
My new EP isn't about anything super specific. It's just me letting you go through my emotions with me. I hope people realize that it's okay to feel different things and that it's okay to share with others. I think one of the biggest struggles in life comes down to vulnerability, whether it be to others or to yourself. I realized that the more vulnerable I allow myself to be, the more truthful and authentic I am. If people can take anything from this project, I hope it's that vulnerability makes us human and can be your biggest strength if you allow it to be.
You shed light on the political and social climate of Sudan through "Morning Blue" and your COLORS show last year. How do real-life issues translate into your music?
When I wrote "Morning Blue," I honestly didn't know how else to be useful. I felt like it was almost my duty to say something, especially since COLORS was providing me a huge platform. If something feels close and important to me, it automatically will seep its way into my writing. I'm not a person that sits down and comes up with lyrics prior to creating the music, so most of the time I freestyle and listen back to what I had said before. Anything I subconsciously feel or is heavy on my mind will come out eventually. My music isn't really politically charged at this point, but my music does speak on feelings and situations that are universal, real and human.
What are some changes you wish to see in the music industry in the coming years?
I don't know, to be honest. I hope that I can tour at some point. I don't think any of us know what the world will look like, but I hope the music industry – both consumers and the people who put sh*t together – can appreciate its artists more. I hope the music industry realizes that artists aren't robots or angels, and are humans and should be treated as such. I hope the people who have power in the music industry decide to see Black artists as more than just a way to get rich. I hope there are more BIPOC individuals in positions of power. I'm sure there are a lot of changes needed, but this is the first and foremost to focus on at this time.