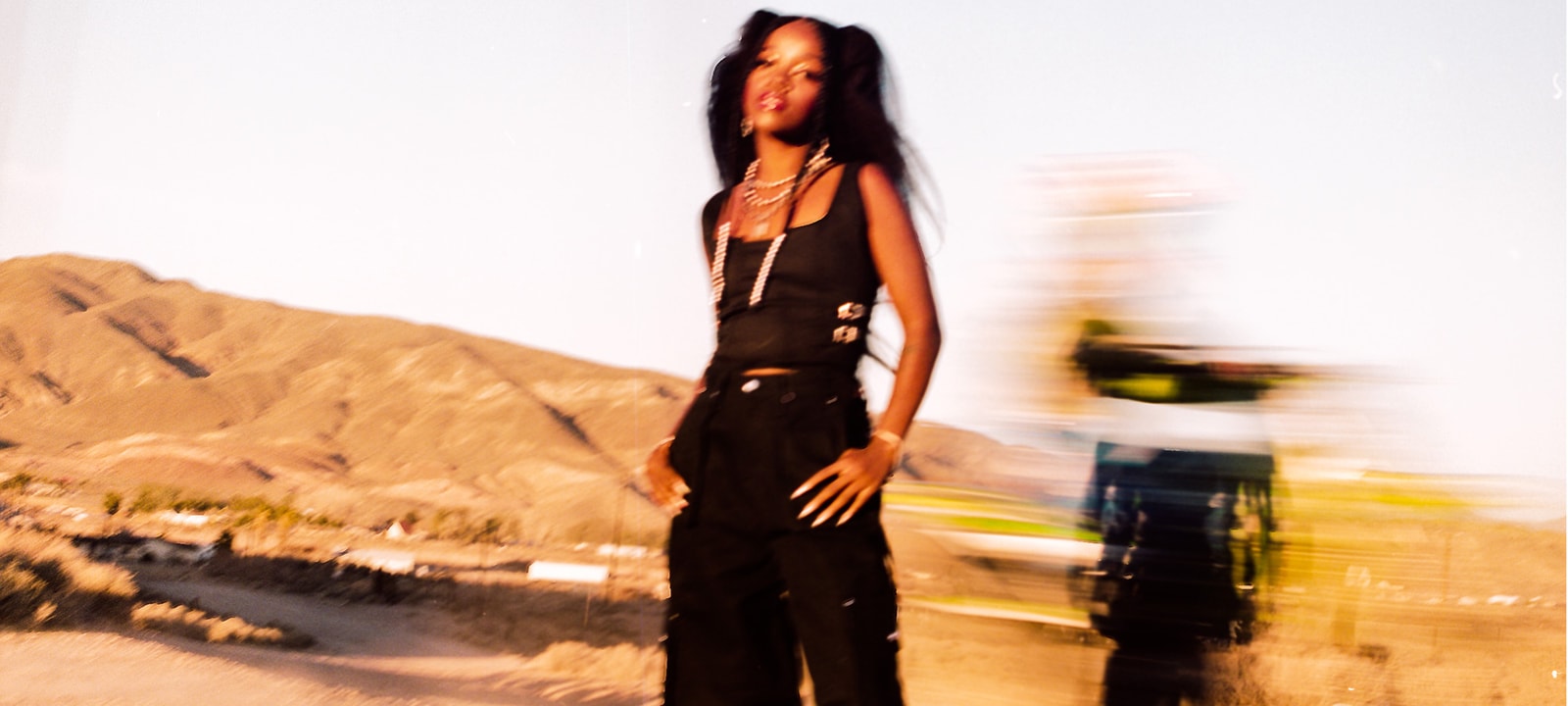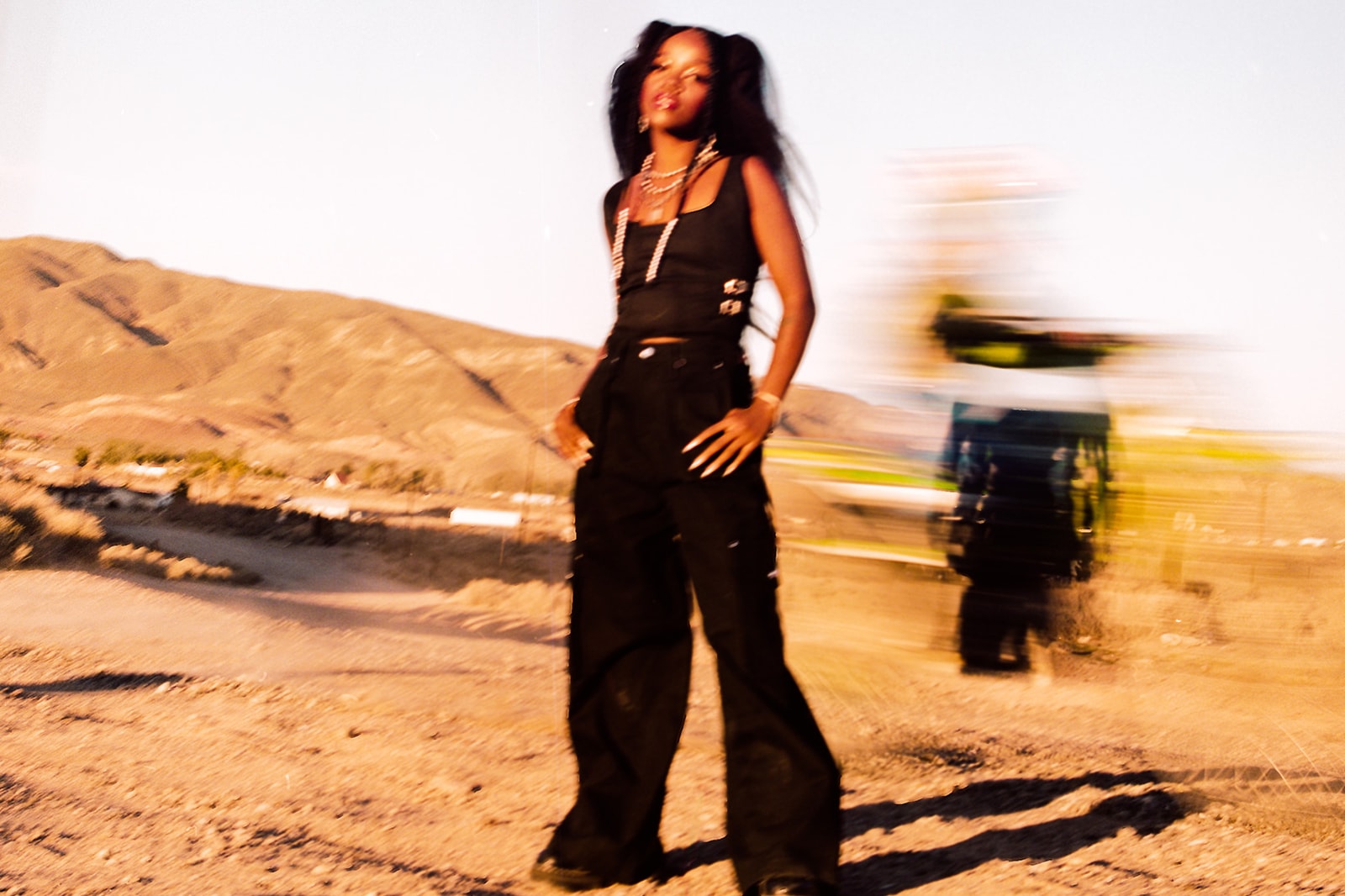 BAEwatch: Tkay Maidza
The Zimbabwe-born musician discusses future plans and her latest EP.
Tkay Maidza is one of the most versatile emerging artists on the scene with tracks that will make you think just as much as you'll want to groove. The Zimbabwe-born, Australia-based rapper was raised in a musical family, and is the niece of the late Andy Brown, known as the Bob Marley of Zimbabwe. At the early age of 23, she has already earned an MTV EMA award; ARIA and BET Award nominations; a Gold-certified single; tours with Charli XCX, Princess Nokia and Mark Ronson; and millions of streams all with only one LP under her belt. She also partakes in creating one-of-a-kind brand campaigns for Stella McCartney, Nike and Coca-Cola.
Tkay's 2020 started off by touring with Princess Nokia in Europe and after only six shows in, the artists were impacted by a major change of plans due to the pandemic. But the state of our world hasn't stopped Tkay from doing the most and preparing for the release of her EP Last Year Was Weird, Vol. 2 with a third volume well on the way.
We recently spoke with Tkay about her latest projects, biggest influences and proudest moments from her career thus far. Read our interview below as she lets us into the dynamics of her creative process and drops hints of major things to look forward to in the near future.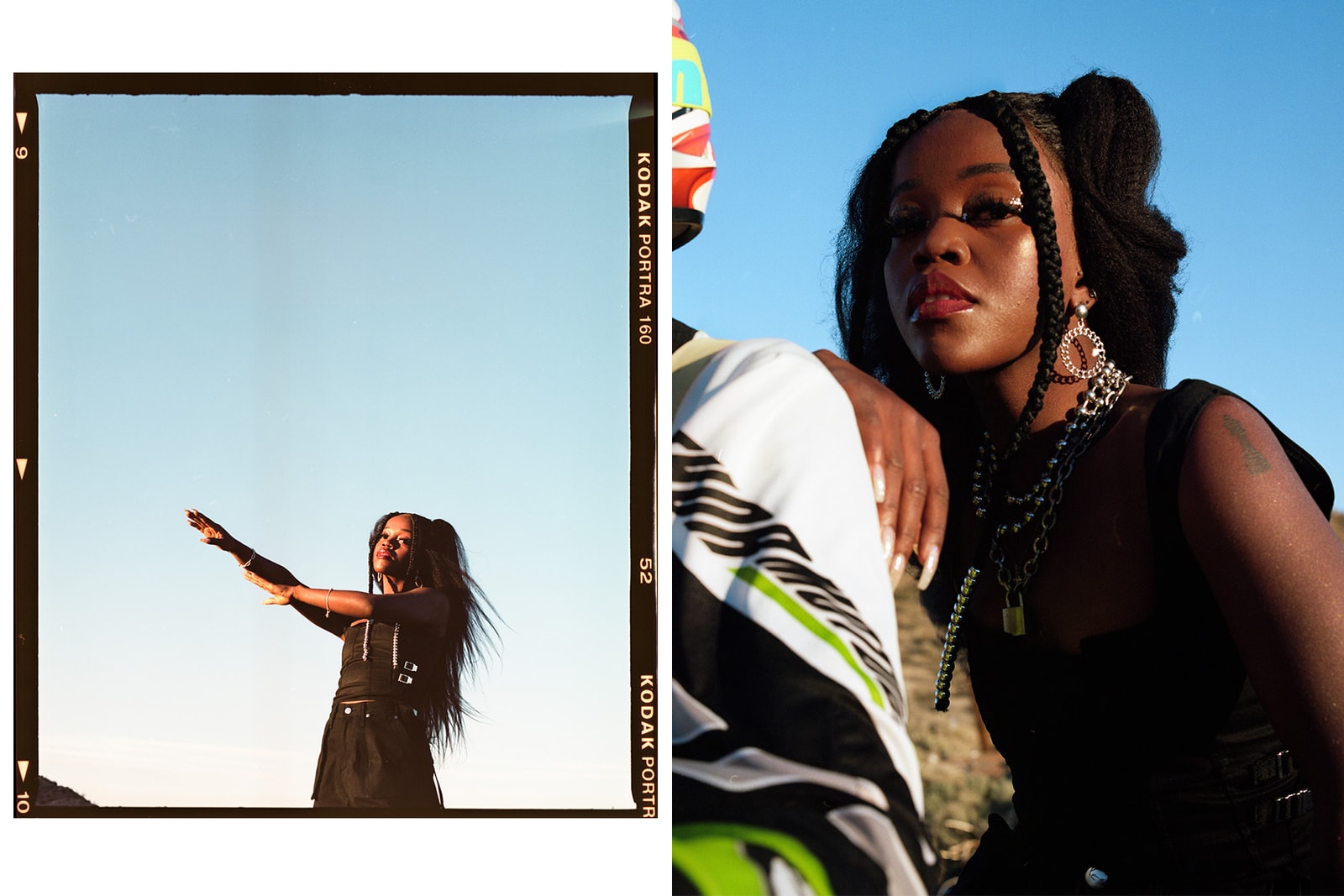 How has growing up in Zimbabwe and Australia influenced your versatile music style?
I moved to Australia from Zimbabwe when I was five years old – first to Kalgoorlie, then South Australia and ended up in Adelaide. Because of my parents, I grew up listening to a lot of Zimbabwean music, which is very rhythmic and soulful. It always tells a story and has a lot of depth interlaced into it. I was equally influenced by pop and R&B artists I would listen to on the radio, which is very present in my earlier, uptempo music. A lot of Africans are accustomed to liking music that has a lot of movement and rhythm to it, and I think that what puts me together is the idea that I've listened to pop my whole life and have always liked stuff that's a bit more left of center. That's probably just because I'm not from here.
As for versatility, I think that came from my moving around a lot while growing up, having to constantly attend new schools and meeting new people. I've always had to reinvent and readjust myself. Also, I've been open enough to hear new music and reinterpret it so it can exist in different ways, which is more exciting than just sticking to a formula.
You were very involved in the creative process of your most recent music video "Shook." Can you describe what that process was like?
Initially, my team was asking me questions like "Everything's so diverse," and "How are we going to put this together?" We wanted to make a story out of the video so it would feel like it's its own world. So I thought, "What if I was propelled into the future, woke up and was shifting through a radio?" and that's what happens at the beginning of "Shook" in a '90s dance video. I say shifting through the radio, because when you're listening to the radio you never know what you're going to get, and that's probably what people will feel listening to the project. All of this taking place helps with the soundscape because my music does sound a bit futuristic, and is an innovative take of whatever I'm trying to reference or the idea that I'm trying to get across.
When I was beginning to source inspiration for the video, I would scroll through Instagram and save images that would eventually be formed into a mood board. Everything had to be well-thought-out and clear rather than rushing the process, and I had a lot of time to pre-meditate, which was super important if we wanted to make an impact with it.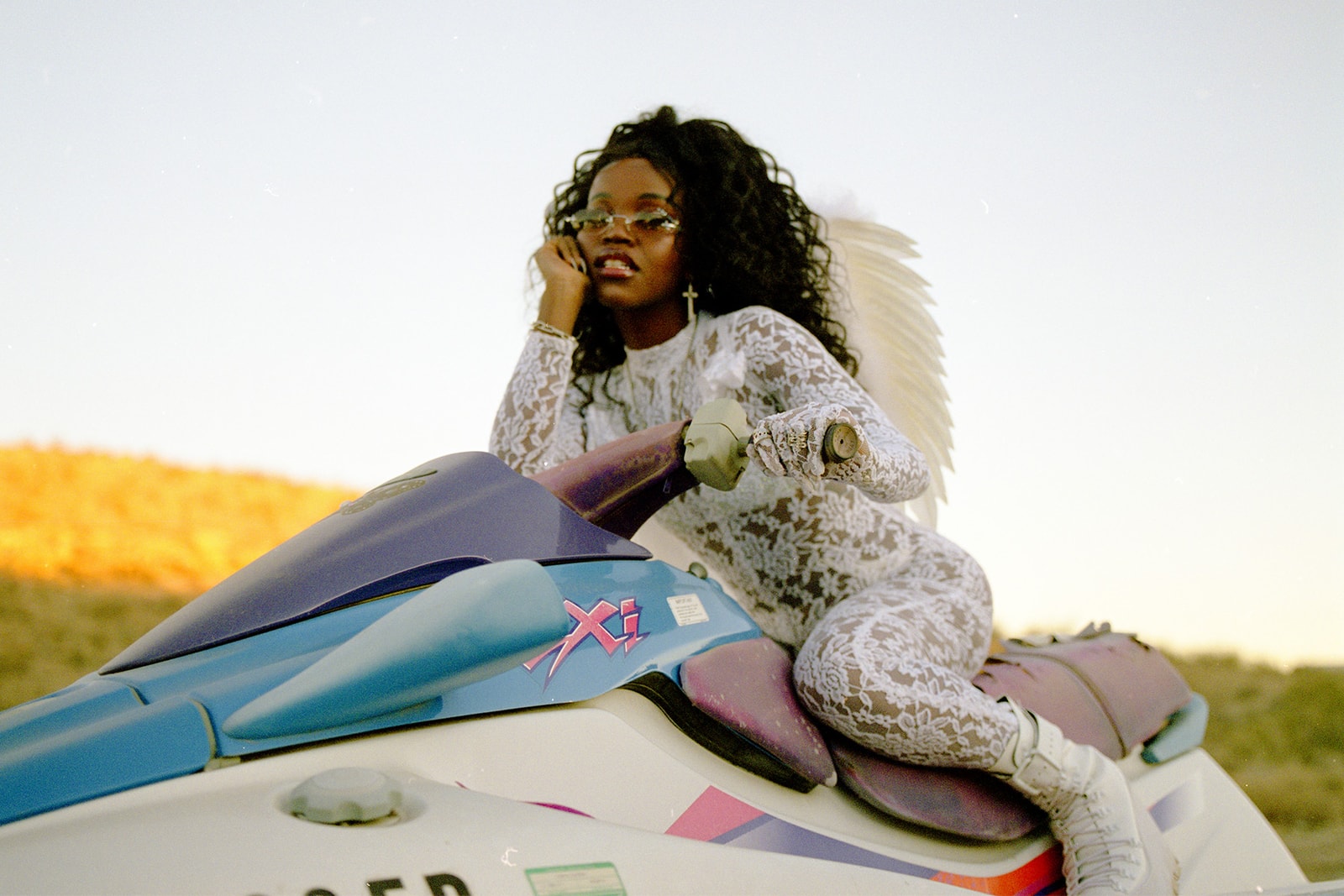 You've already reached incredible success at the young age of 23. Do you ever feel pressured to establish yourself in the industry, or are you taking more of a fluid approach?
A bit of both. As I get older, I definitely have this thought that time is running out but at the same time, I've been doing this for seven years now. There are people who are a lot older than me and at the same place career-wise. It's important to have a balance, but I always have a sense of urgency and a fight-or-flight feeling because that's what motivates me. I'm actually not that chill of a person. I like to do the most and that's when I feel like I'm making the most of my existence. There's also the reality that the more you put in, the more chances you will have to develop yourself.
What emotions do you hope to elicit in your listeners with Last Year Was Weird, Vol. 2?
When I was making this project, I just wanted to show depth. I wanted to make people dance but also make them think about what I'm saying. The earlier part of my career was about capturing people's attention and I could say anything – and it kind of worked. The last EP I did was very introspective where I was trying to understand how I felt, but it was almost too downtempo. So I feel like this one is about finding that middle ground in the sense of saying what I really feel and making it work in a party atmosphere. I also wanted to capture the warmth and euphoric feeling, and curate it in a way that matches the visual elements. It's very pointy but also fluid at the same time.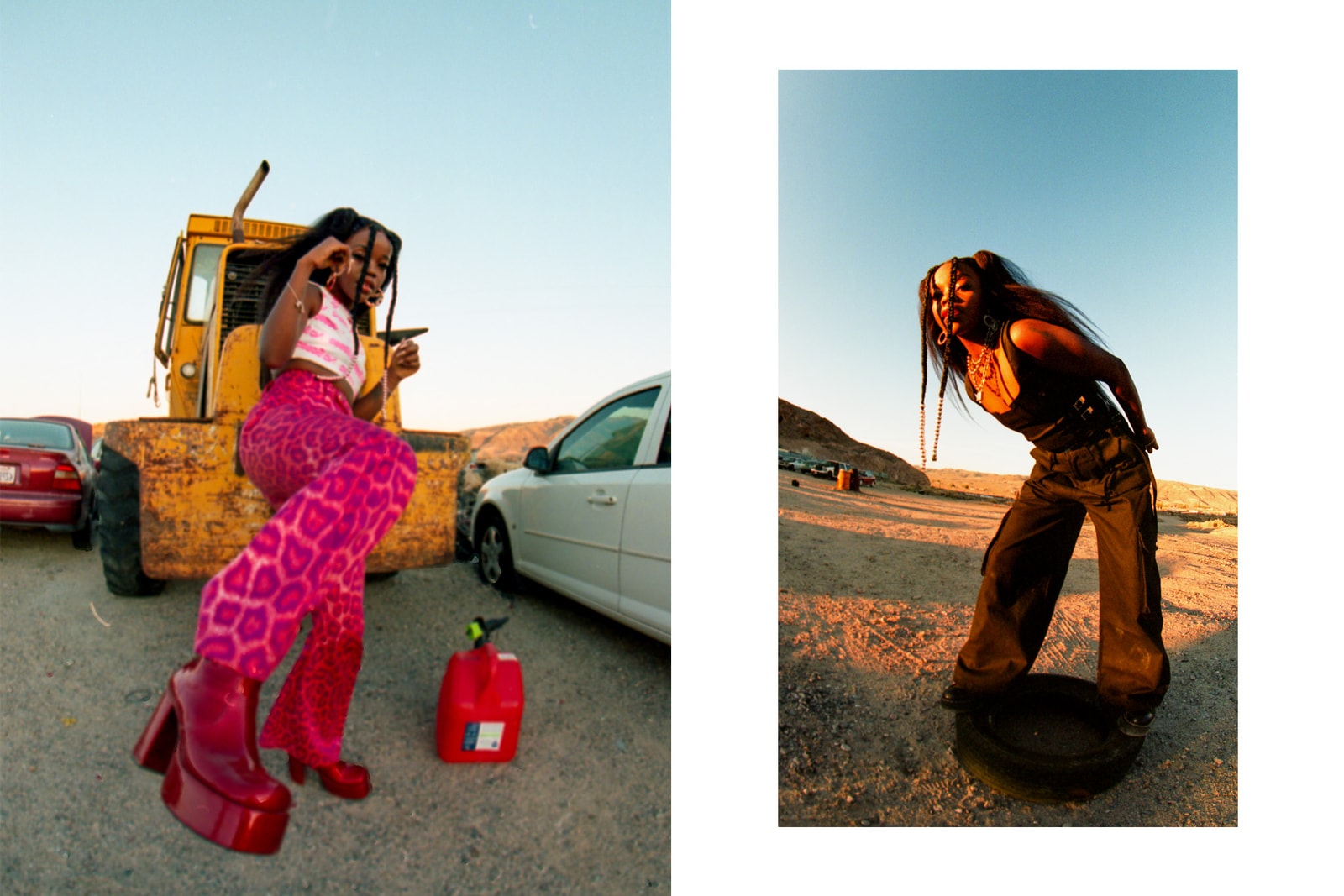 You've done a lot of campaign work with brands like Stella McCartney, Nike and Coca-Cola. How do you decide which brands to work with and what are the challenges when developing music for them?
I just go for what I think is cool. I ask myself if I'm going to want to post about it when the campaign is launched. If the answer is no and I might feel embarrassed about it, then there's no point in doing it. I think the reason brands come to you is because they think you're cool and want to use you to amplify them. Neither side should have to compromise themselves too much to make it work and the challenge is finding that happy balance in the agreement while not stepping too much outside of who you are.
If you could collaborate with anyone who would it be?
For music, collaborating with Tyler, The Creator, A$AP Rocky or Rihanna would be really cool. I'm also really loving the brand Mowalola right now and would love to do a fashion collaboration with them.
What's one of your proudest accomplishments to date?
Touring with Princess Nokia. She's such an important figure as a Black girl who is not the typical Black girl – she represents how I feel. To tour with her felt like a big moment as I'm starting to align professionally. It's not always good to seek external validation, but when people start to respect the way you're thinking, it's affirming to know that I'm doing well and on the right track.
The 4AD deal meant a lot to me as well. I always felt like one day I could be a major label artist, but I'm also that weird girl who felt like I needed the freedom to do what I want and needed a small team with good resources who are really passionate about what they're looking after.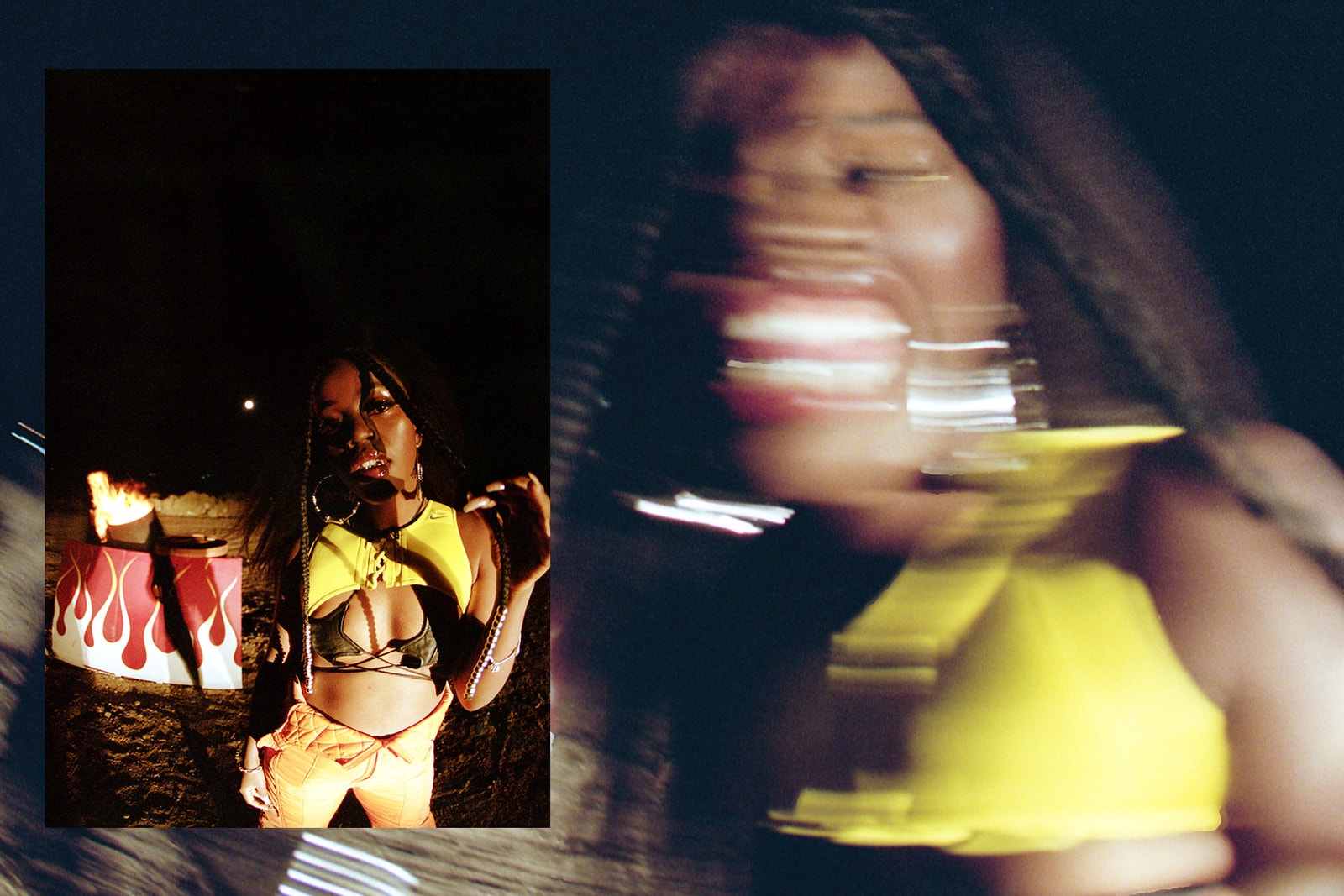 What else do you give your time to besides music?
I really like to exercise so I take a lot of fitness classes, go on walks and move around a lot. I played tennis when I was younger and I've always been highly energized. During iso (Australian slang for isolation), I've really gotten into gaming and bought a Nintendo Switch. I also love going out, meeting new people and putting myself in really weird scenarios. You learn a lot by putting yourself in foreign situations because you learn to articulate yourself better and I enjoy that challenge.
Are there any other creative avenues you've dreamed of diving into beyond music?
With the project Last Year Was Weird, Vol. 1, I would love to eventually turn it into a massive company where it could exist as a fashion brand, throw massive events and host pop-ups. It would allow me to find new ways to connect with people instead of doing the same thing over and over again. We are multidimensional humans and I want more ways to connect with people than just through music.
What projects can we see coming from you in the coming months?
Last Year Was Weird is a trilogy, so I'll hopefully be releasing the singles from the third drop later this year. It's nearly finished.