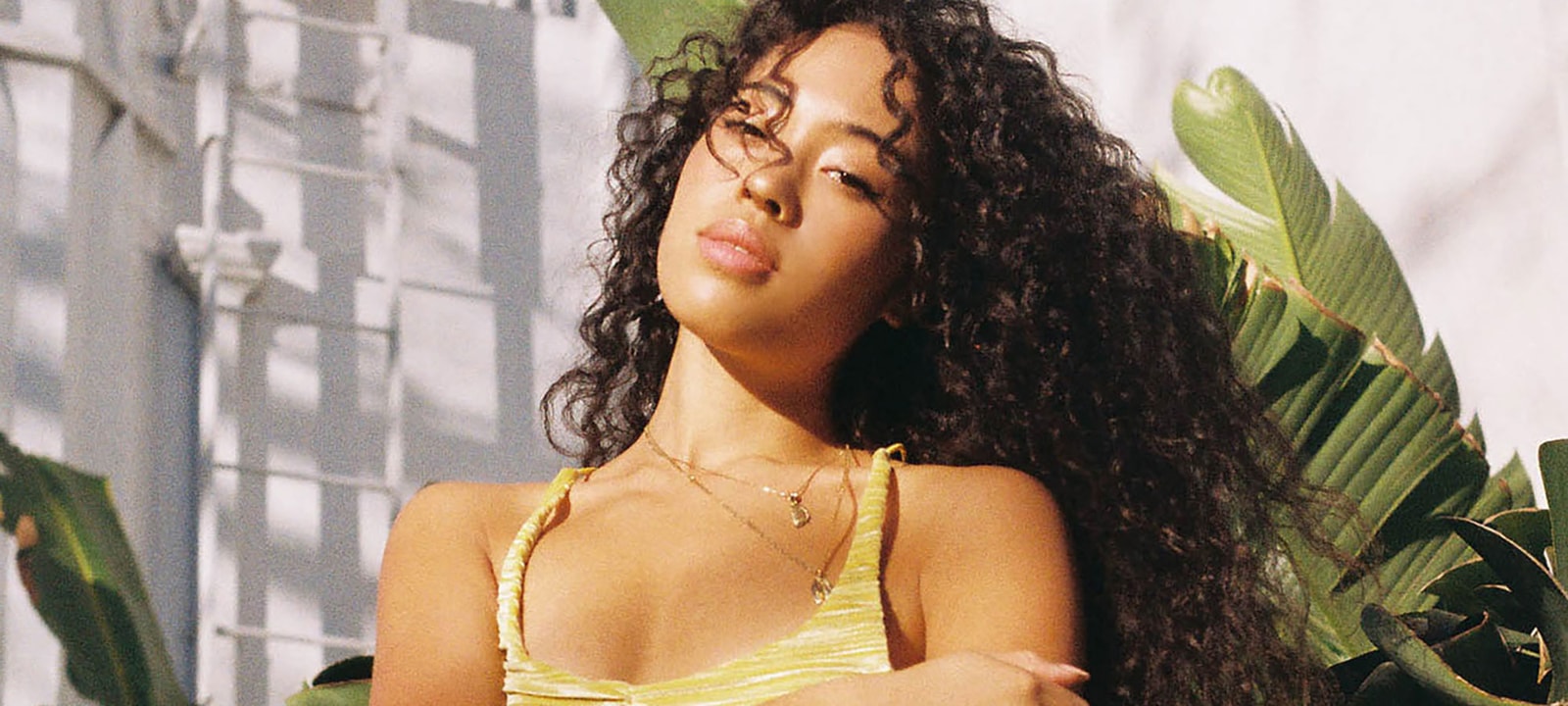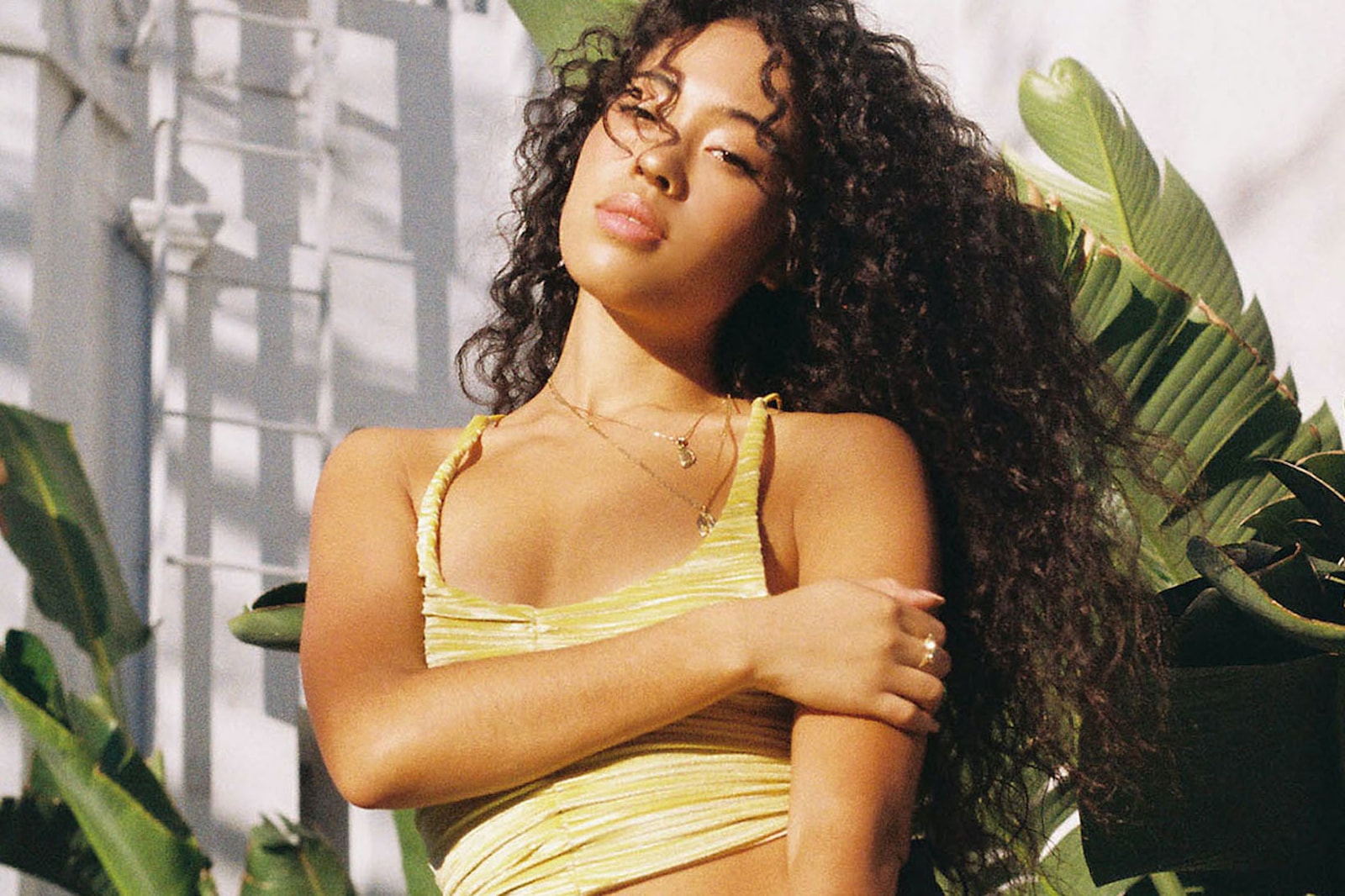 BAEwatch: Joyce Wrice
The rising artist proves R&B isn't dead with her debut album, 'Overgrown.'
After spending over a decade uploading covers on YouTube and releasing multiple EPs, Joyce Wrice has finally debuted her first full-length album, Overgrown.
If you haven't yet come across the music of the rising R&B songstress, Wrice has been shaking up the industry as an independent artist by creating her own unique sound and style over the years. Born to a Japanese mother and African-American father, Wrice has been exposed to different kinds of cultures that help shape her into the open-minded musician she is today.
Known for her delicate, silky vocals, Wrice has been the go-to collaborator for a number of rappers and singers including Micheal Carreon, Rejjie Snow, Jay Prince and Elujay. A force to be reckoned with, Wrice's name has made its way to the LA beat scene, where she has worked with some of the industry's most respected talents like SiR, Free Nationals and Mndsgn.
In the latest installment of BAEwatch, we caught up with Wrice to talk about the making of Overgrown, the pressures of being a female artist on the LA indie scene and more. Read on for our interview.
Overgrown is now available to stream on Spotify and Apple Music.
What was the creative process like working with D'Mile on your debut album?
D'Mile has produced a lot of my favorite songs, so to have him help me create this album is a dream come true. The creative process was really organic and conversational. I mostly worked with songwriter DC on a lot of these records, and I would tell him and D'Mile what was going on in my life and what's been on my mind.
D'Mile would create the beat from scratch, and DC and I would come up with melodies and writing as he finishes up producing the record out. I'd go in the booth once we lock in on the lead vocals, maybe rewrite certain parts and then we'll start developing backgrounds, harmonies and melodies. I also love adding different voices and textures to my songs, so songwriters I'm working with may add additional vocals as well. There were a couple of records that didn't make the album that we may use for the future, while some just didn't feel strong enough.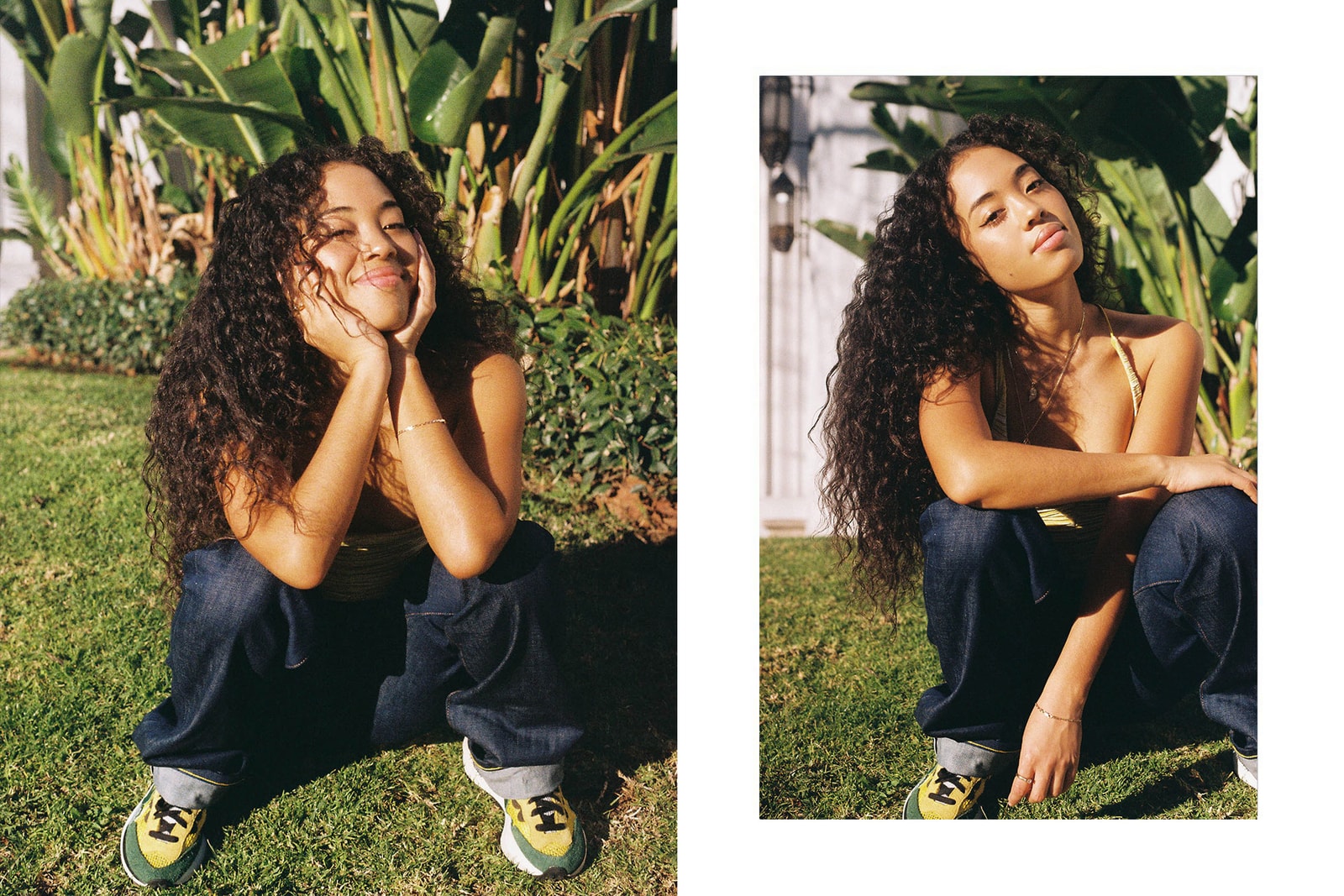 How did you come to the decision to feature Freddie Gibbs, Masego and Lucky Daye on your project?
They're my friends and I'm a fan of their work. The record that Freddie Gibbs is on felt like a summertime backyard BBQ anthem, and I wanted a voice like his to bring another element to the song. His voice is so smooth and commanding. I'm so happy with how it came out.
I'm grateful for Masego because he actually came by the studio just to hang out when I created "Must Be Nice," but then blessed me with a verse right there on the spot. For the Lucky Daye record, he actually had the song previously written with songwriter Davion Farris for Mary J. Blige but she passed on it. So, my A&R, who also works with Mary, shared the demo with me. The track really resonated with how I had been feeling at the time, and the bounce on that record with D'Mile's background vocals in the beat just felt so good. I wrote my second verse with DC and added ad libs to it to make it my own. I'm so happy with how it came out and am grateful for the opportunity to have that song on my project.
Who else do you have at the top of your dream collaborations list?
The Neptunes, Nija Charles, Ty Dolla $ign, The Alchemist, James Fauntleroy and Frank Ocean.
What made you release your debut album this year despite having been in the industry for quite some time now?
I've been working on this album for two years. I had to live life, collaborate and learn from others to really develop myself. I feel more confident and have a better vision of what my purpose is and what stories I want to tell. I planned on releasing it in 2020 but then COVID happened.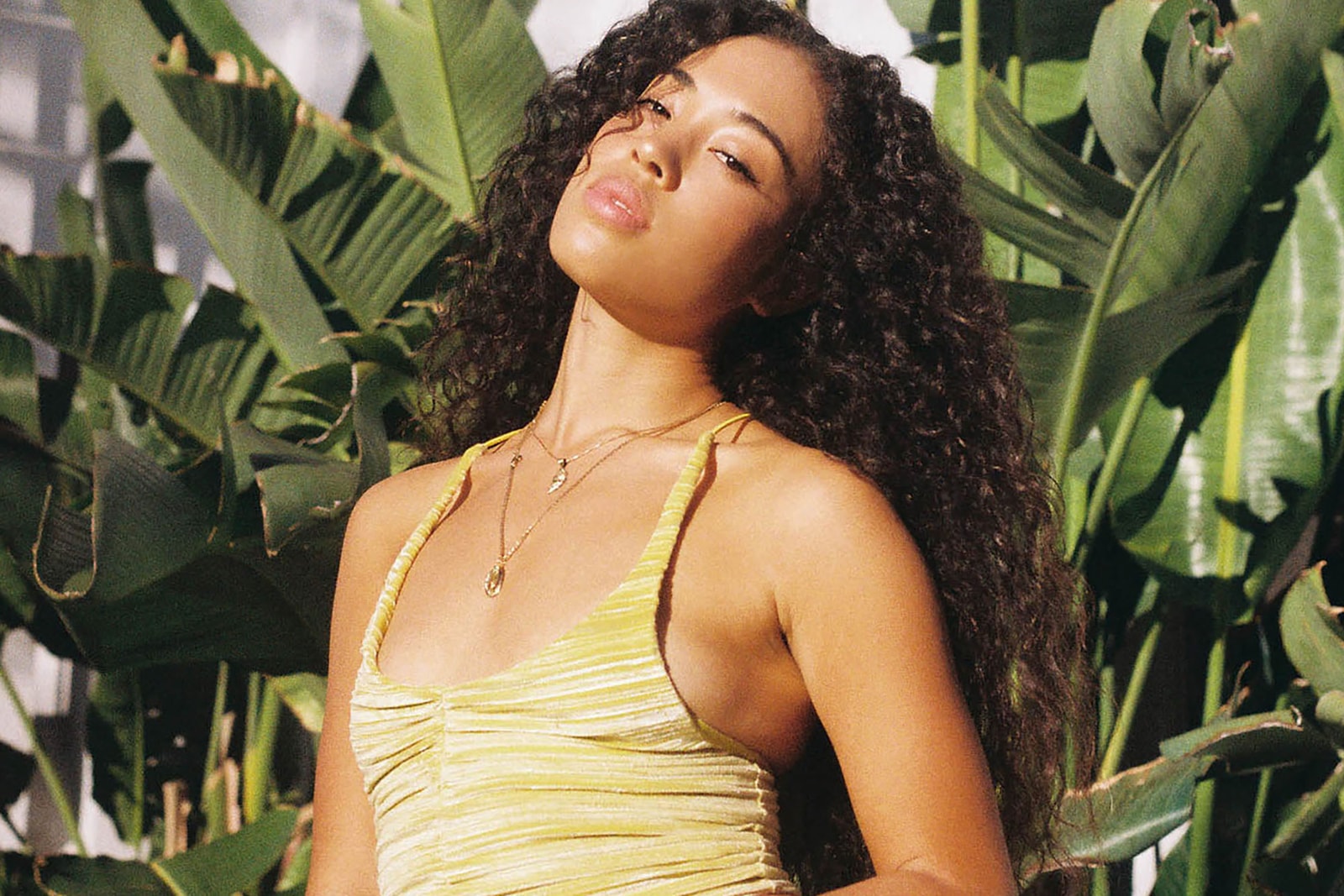 What's your songwriting process like? Who or what are your main inspirations?
I mostly freestyle melodies and decipher the gibberish that comes out and organize everything from there. I enjoy writing about what I'm going through and what's going on in my environment. Music, singing and writing are therapy for me, so I love going through my journal and picking ideas out from there.
Who are some R&B artists you look up to?
Brandy, Missy Elliott, Patrice Rushen, Aaliyah, D'Angelo, Alex Isley, Jazmine Sullivan, H.E.R., Static Major, Ty Dolla $ign, Victoria Monét and Nai Palm of Hiatus Kaiyote.
In what ways has being Japanese-African American shaped the person and artist you are today?
I feel like it's given me the opportunity to look at things with a more open mind. My mother raised me while my dad was traveling in the military for most of my childhood. Fortunately, I was able to visit Japan and Michigan once a year, which allowed me to develop a close relationship with them despite the distance.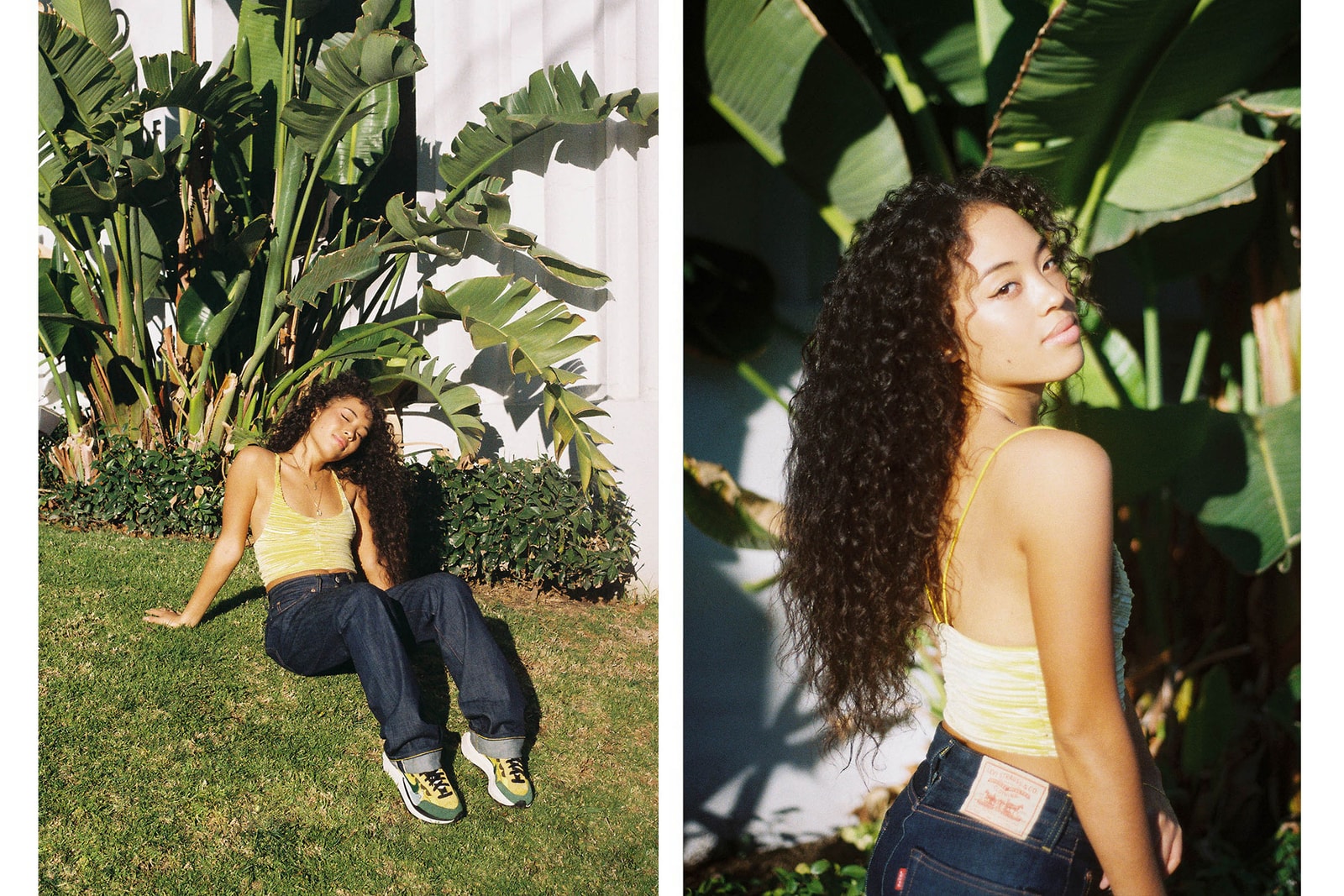 Do you feel any pressure as a female artist on the LA indie scene? How do you deal with the challenges that come your way?
I have a tendency to put pressure on myself due to the things that go on in my head and my environment. But I have an amazing team and manager, my best friend Jasmine Collier and my A&R Eddie Fourcell, who all help me stay productive with my way of thinking. I also practice Nichiren Buddhism where I chant in the morning and night. When I chant, that is my opportunity to remind myself of my purpose, and get clarity and wisdom on how to live my purpose as an artist for world peace.
Following your "That's On You" remix with UMI, are you planning on putting out any more Japanese music in the future?
Definitely! Crystal Kay, who is an artist I grew up listening to, was going to be on the remix with UMI. However, due to schedule conflicts, it didn't work out. I plan on revisiting that collaboration along with creating more Japanese remixes and full Japanese songs.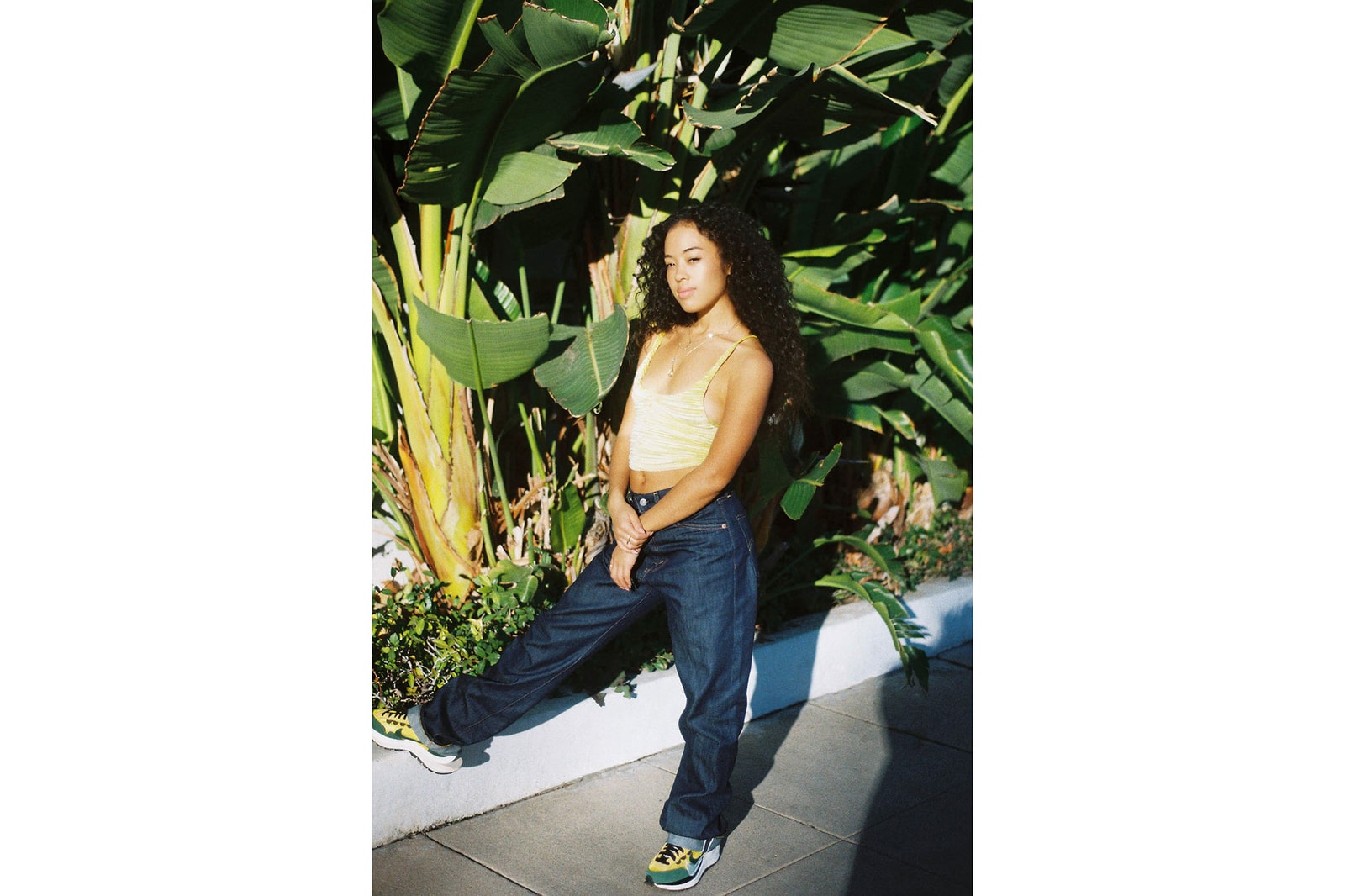 We know you just dropped your first full-length album, but are you currently working on anything new for 2021?
I'm working on a project with my friends Devin Morrison and Mndsgn. I enjoy collaborating with others, so I have some features in the vault as well as my own solo creations and ideas for my next projects. I have been doing voice-over acting for commercials and I really like that. I'd love to get more into that as well as becoming more hands-on with helping the youth in my community.