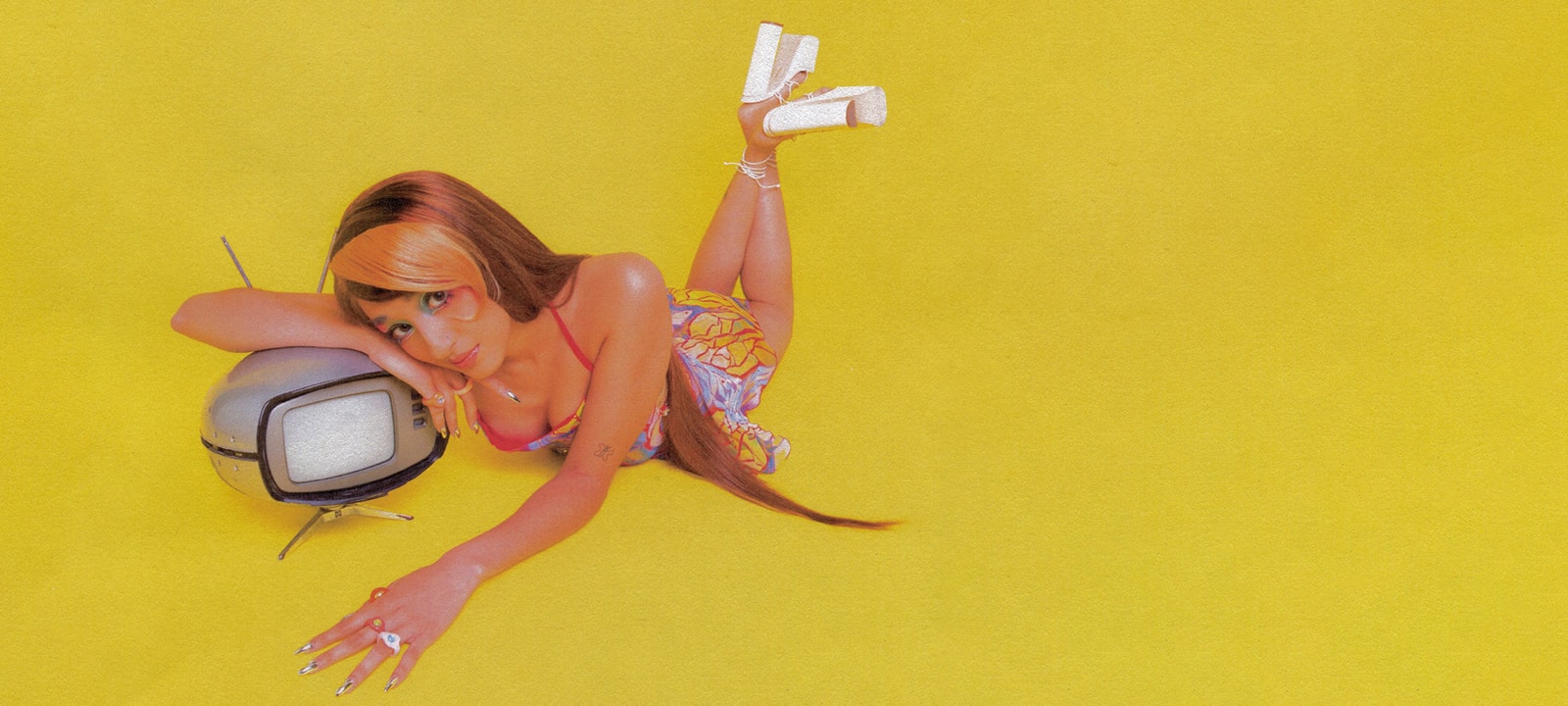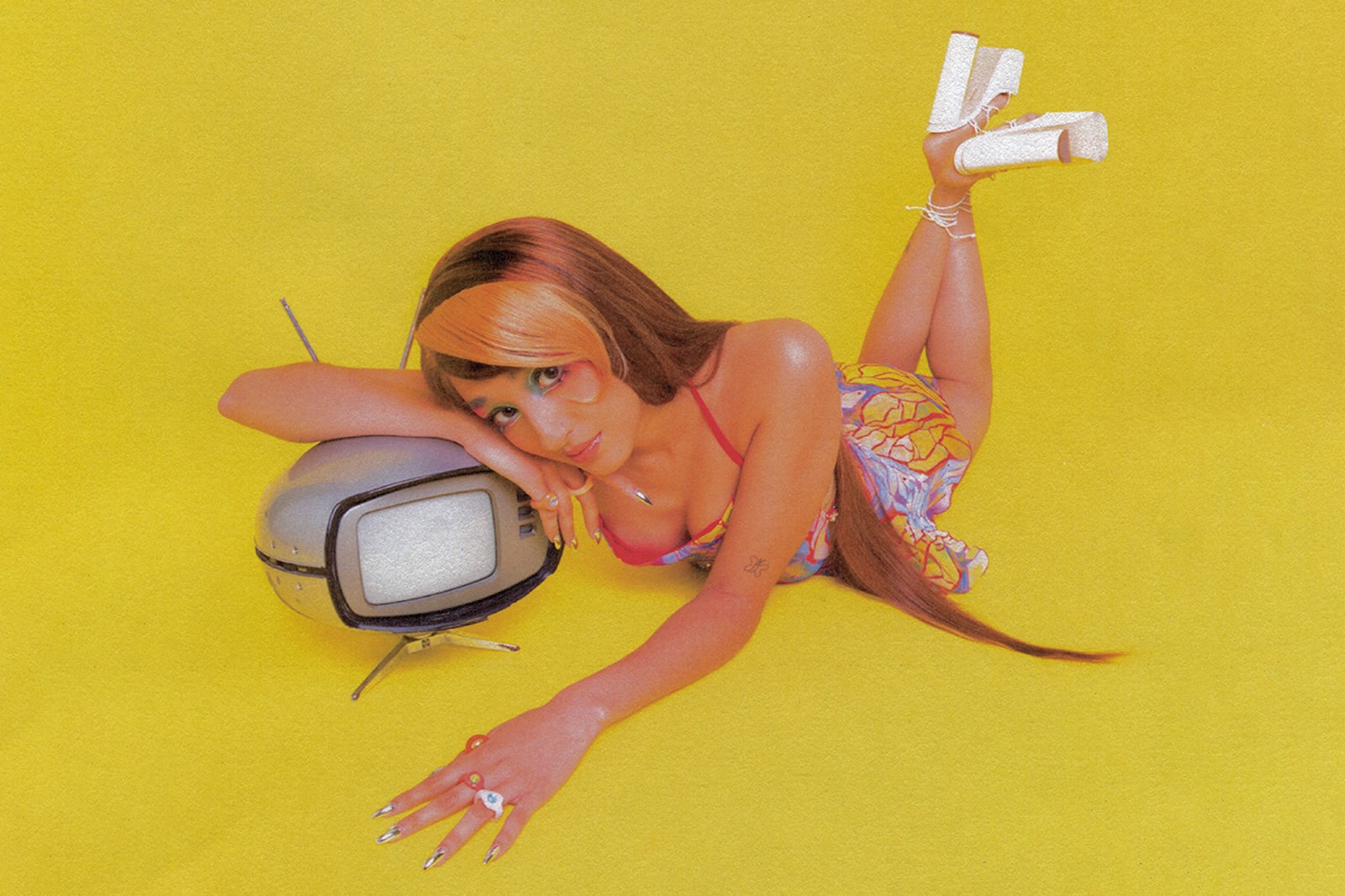 BAEwatch: Raveena
The emerging R&B/soul singer has silky vocals like no other.
With its sweet and emotive traits, the sound of Indian-American musician Raveena Aurora has the ability to calm your nerves and put you in a trance. Known for her talent in seamlessly blending R&B, soul and jazz, the emerging artist has always looked up to and admired the voices of Black female artists like Ella Fitzgerald, Billie Holiday, Sarah Vaughan, Corinne Bailey Rae and Sade, while creating her own unique style at the same time.
From her 2017 debut EP Shanti to her first full-length album Lucid released in 2019, a project she described as "a piece of her soul," Raveena has been exploring self-love, healing and sexuality through her music. In 2018, the singer released a track called "Temptation," with a dreamy '60s, '70s Bollywood-inspired music video breaking down taboos around queer identity in South Asian culture.
With her newest release, "Tweety," Raveena is showing listeners something a little different from her usual neo-soul vibe. In the latest installment of BAEwatch, we caught up with Raveena to hear about the concept behind her latest single, how coming from a traditional Sikh household influences her music style and more. Read on for our interview.
"Tweety" is now available to stream on
Spotify
and
Apple Music
.
"Tweety" is your first release since your 2020 Moonstone EP. How does this set the tone for your upcoming projects?
"Tweety" is definitely a lighter and more upbeat song from my past body of work. I'm experimenting with a lot more moods in my work and I think people will be excited to see the range of different influences and spaces I can take my music.
Can you share with us the significance behind your latest single's title?
Tweety Bird! Some '90s nostalgia for sure. I remember my aunt was obsessed with it back in the day, and she took care of me a lot. I think she had a Tweety Bird stuffed animal and blanket if I remember correctly.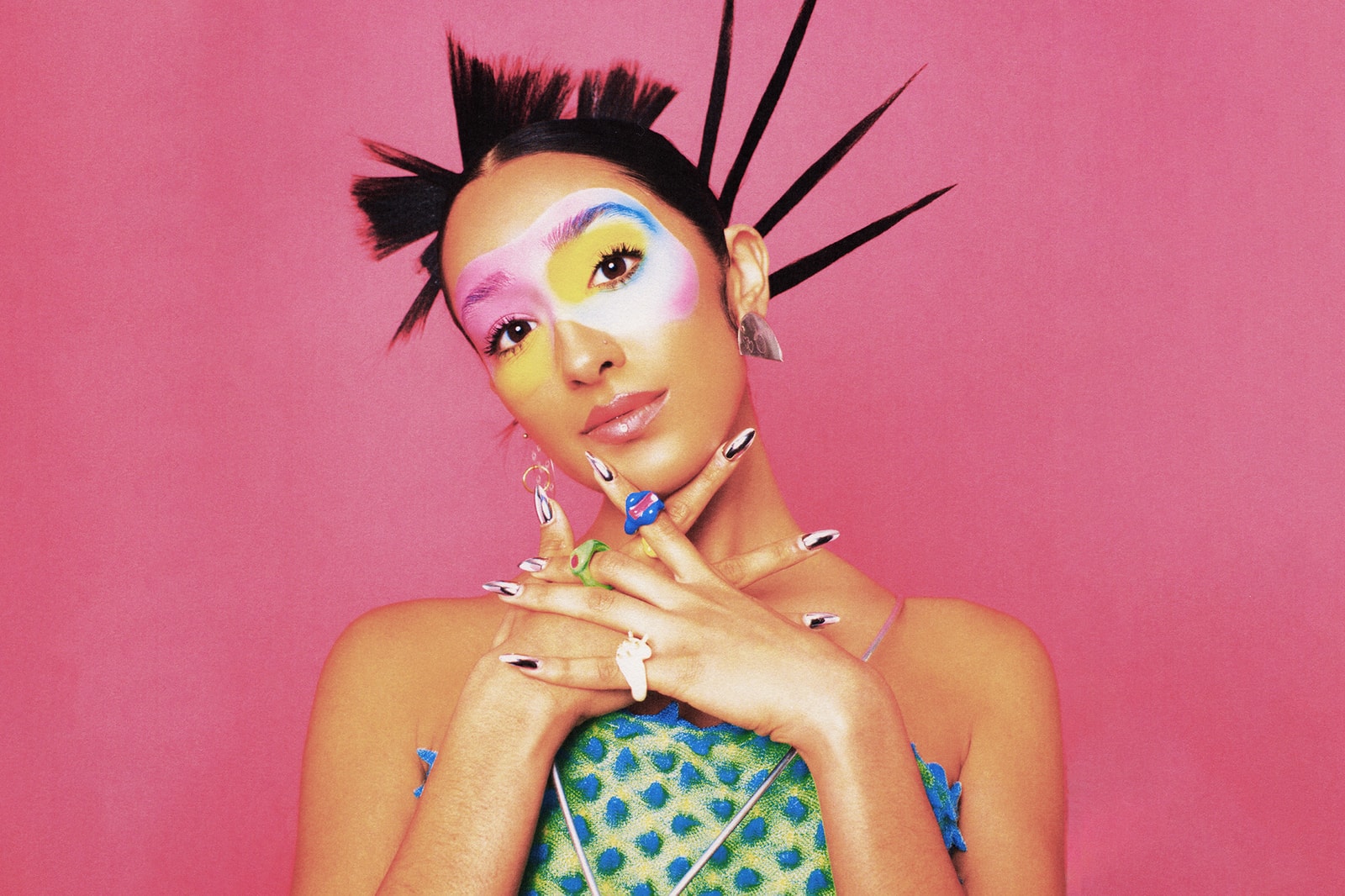 In what ways has your sound and style developed over the past year?
I think "Tweety" just scratches the surface on the way my sound and style are still developing, and I'm excited to lead people further into these new spaces I'm exploring. I'm trying to get more experimental with my visuals, and at the same time, explore more pop-leaning records for fun.
Your album and single visuals are always fun and out of the box. Who and what are the inspirations behind them?
My inspirations are so varied, but I'm pretty consistently inspired by space, Bollywood, and a sense of whimsicality and surrealism. I love directors like Michel Gondry, Sofia Coppola, David Lynch and Mira Nair. Music videos by people like Missy Elliott and Björk have also been big influences for me.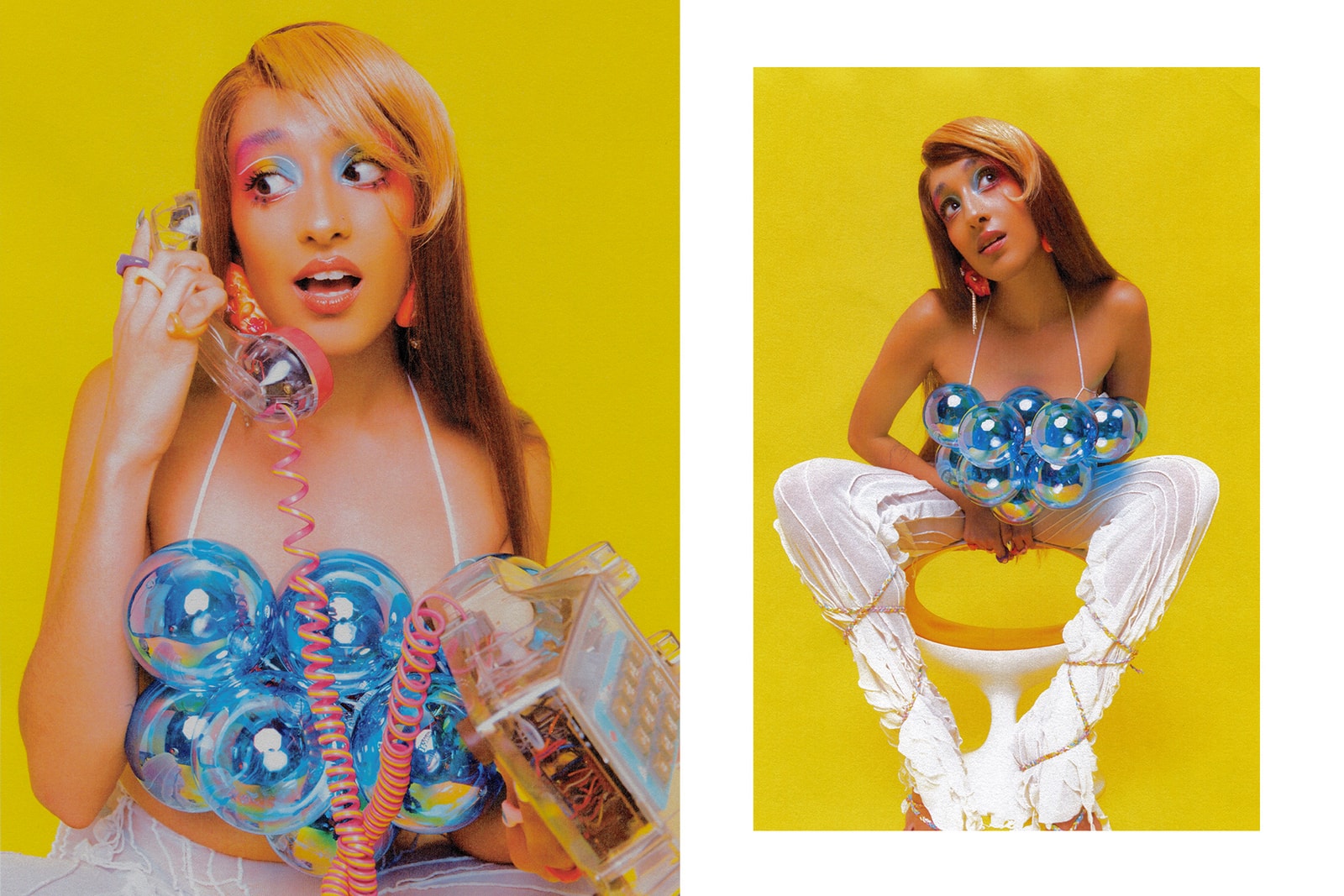 What initially piqued your interest in music when you were younger?
Listening to the sounds of jazz music for the first time initially got me interested. We went to the Apollo Theater on a school trip and I fell completely in love with the voices of Black female artists like Ella Fitzgerald, Billie Holiday, Sarah Vaughan, Corinne Bailey Rae and Sade. I specifically remember hearing "Cry Me a River" by Ella and feeling so immensely moved by her voice. I thought they were some of the most beautiful sounds I had ever heard and I was obsessed with listening to all these older records at the age of 10 while sitting in my bathroom and attempting to make my voice sound that sweet and emotive.
Does coming from a traditional Sikh household influence your music style in any way?
It's influencing me more and more — I'm falling in love with instruments like the sarangi, tabla and tanpura all over again and listening to a lot of shabads. The music is so deeply spiritual in the same way I find R&B/soul is. I think I associated so much pain with Sikhism for a long time because of all the racism and xenophobia our family faced growing up, and then the genocide that my family came from that caused a lot of trauma in our family. I think for a long time I just wanted to escape it, and that escape was through Western music. After a lot of healing, I'm finding connections and love in all of the sounds I was exposed to, both Western and Eastern. I think people will feel more of the coming together of those two worlds in time.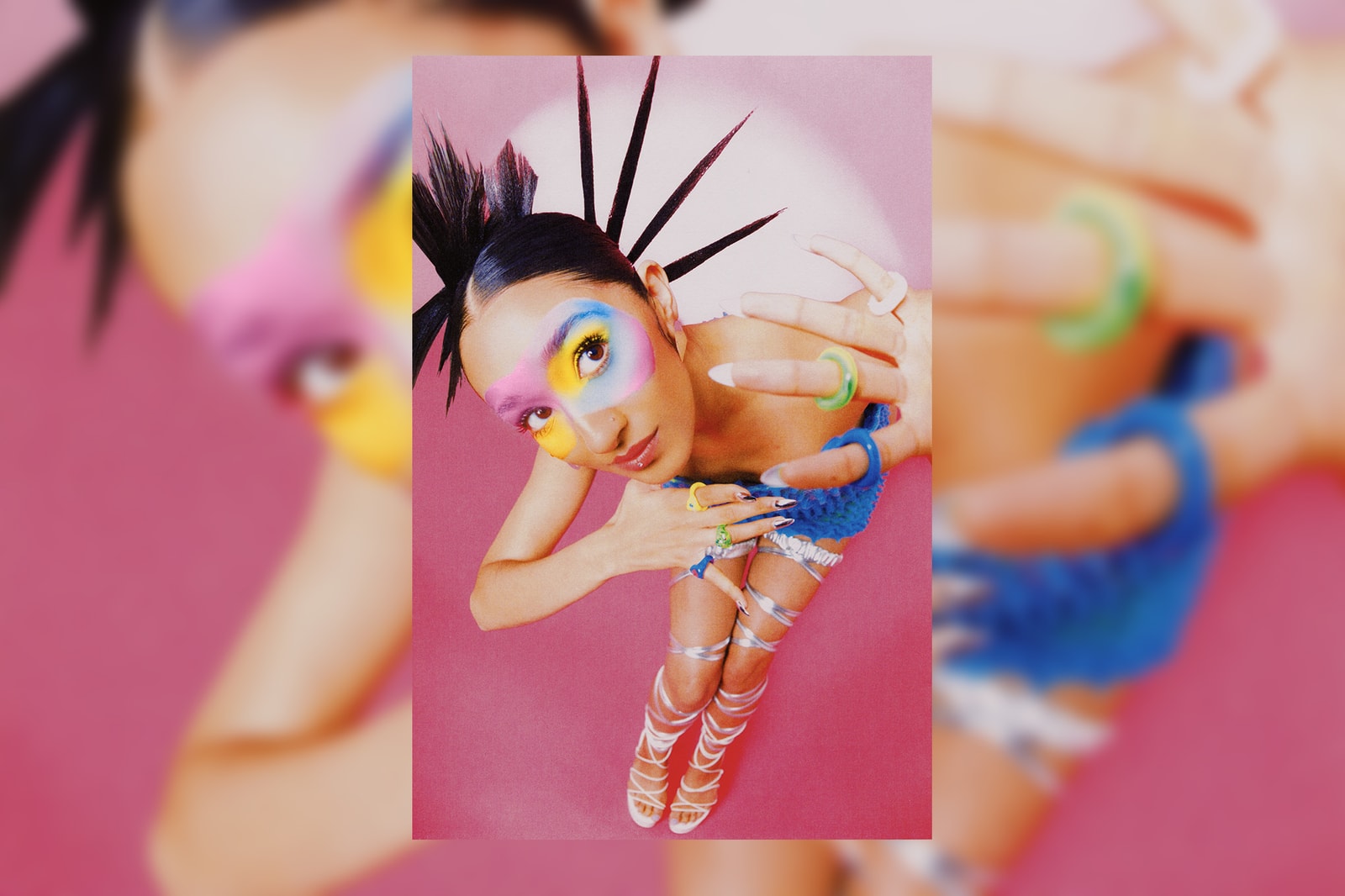 Who are some artists that you looked up to growing up and still inspire you to this day?
There are such a plethora of people who inspire me, many of them being incredibly innovative Black and brown women. To name a few: Alice Coltrane, Asha Puthli, M.I.A., Solange, Sade, Björk, Corinne Bailey Rae, Stevie Nicks of Fleetwood Mac, Feist, Minnie Riperton and Chaka Khan. And there are also people like Prince, Frank Ocean, Jai Paul and Stevie Wonder's influence as well.
Can we expect another album from you anytime soon?
Hopefully. If I don't get too lost in it and never come out.
What other projects besides music are you working on this year that you can share with us?
I'm honestly pretty lost in my head these days and taking it slow with everything going on in the pandemic. I think community is really important to me outside of music, and I try to cultivate a lot of it in my personal life. It's harder to cultivate online, but I'm trying to do projects like guided meditation offerings and free healing sessions for music listeners of mine every now and then to build more of a sense of that.