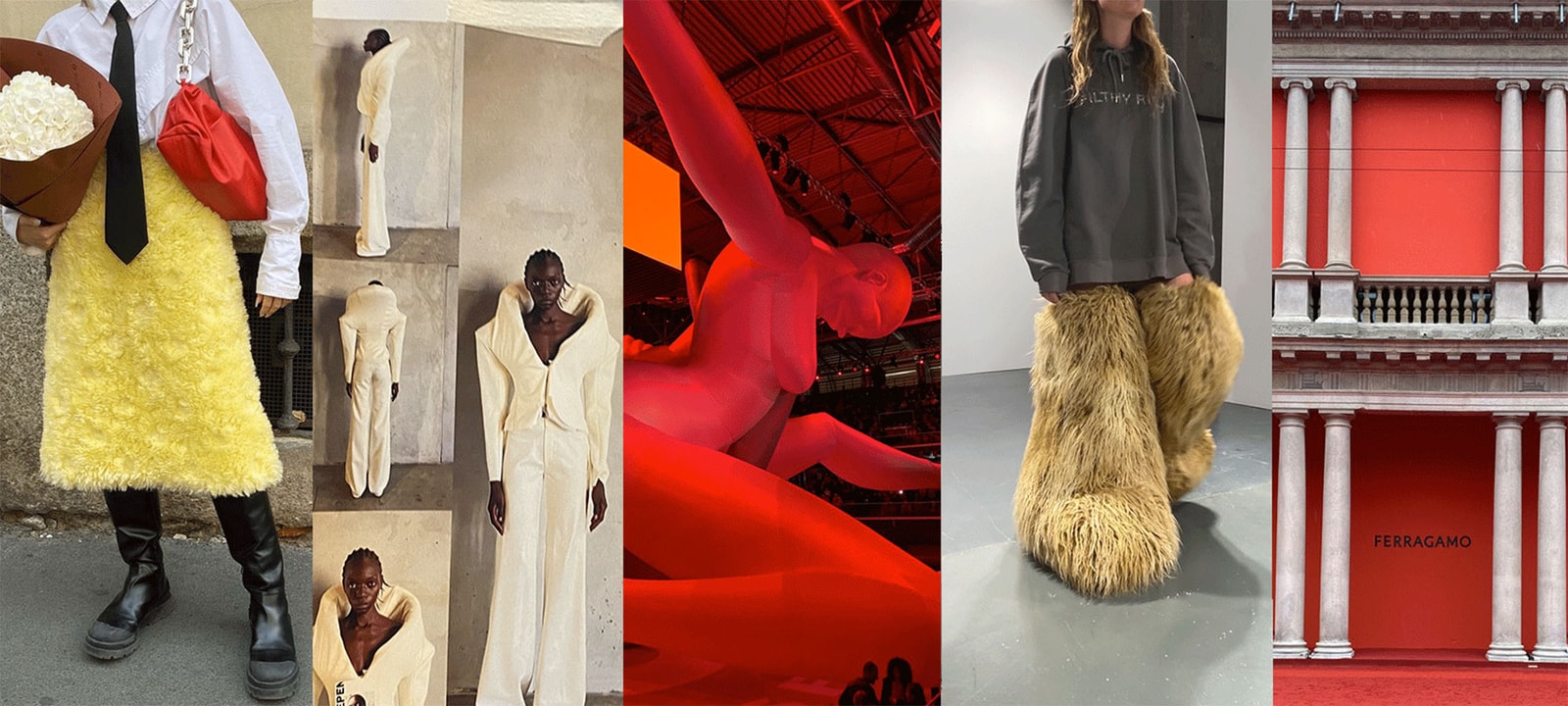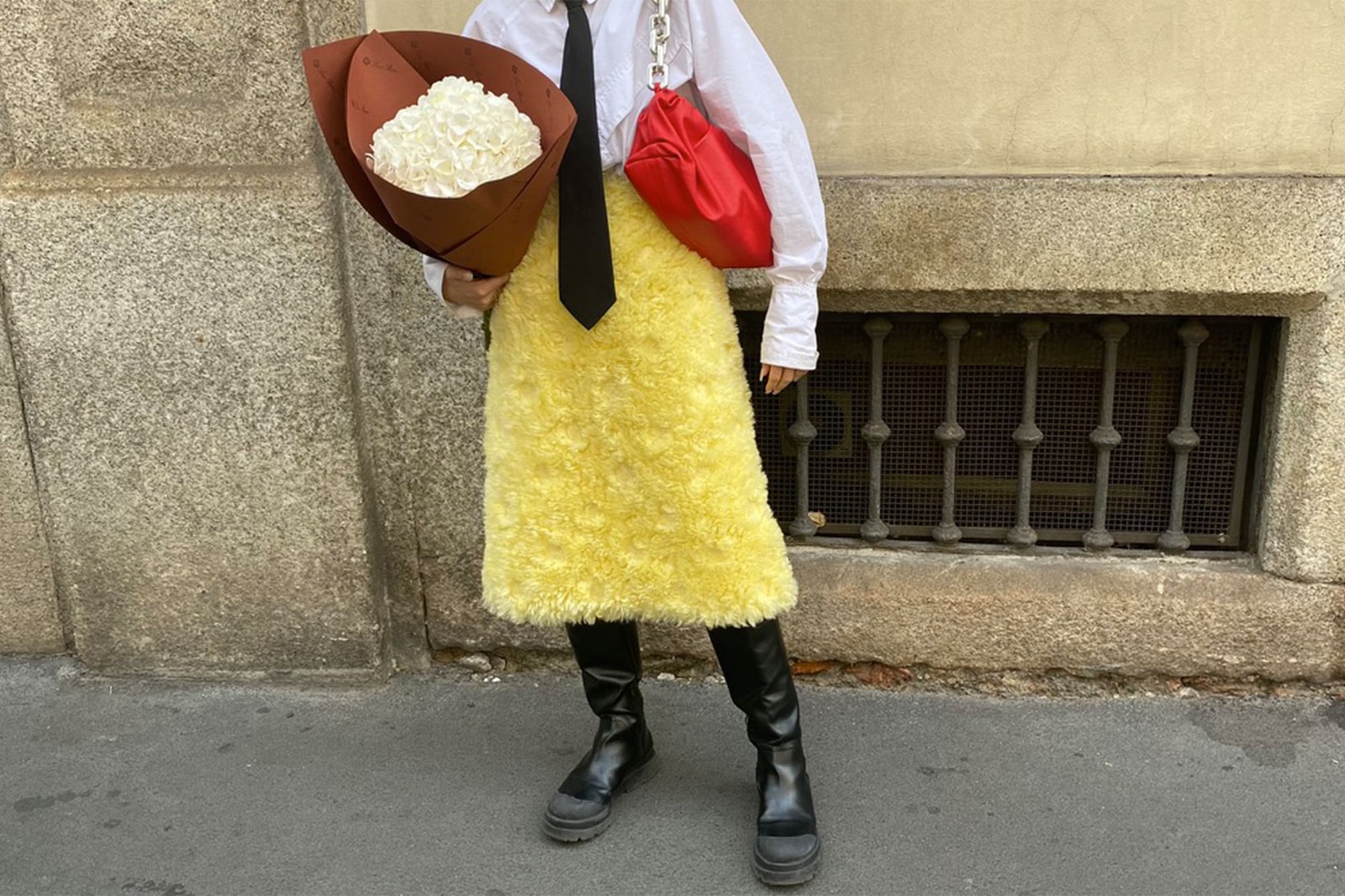 An Editor's Photo Diary From Milan Fashion Week SS23
Milan Fashion Week was back this year with Italian luxury houses such as Bottega Veneta, Moncler and Prada, in addition to emerging designers like AVAVAV bringing fresh, new styles to the masses. Hypebae covered MFW's Spring/Summer 2023 showcase to unpack every detail including luxury brands reinterpreting their archives, rising designers providing new perspectives and a host of exhibitions and presentations that will shape SS23's visual language.
Follow along on our editor's journey at MFW this season, which took place across the city from September 20 to 26 and stay tuned for our upcoming coverage of Paris Fashion Week.
1 of 3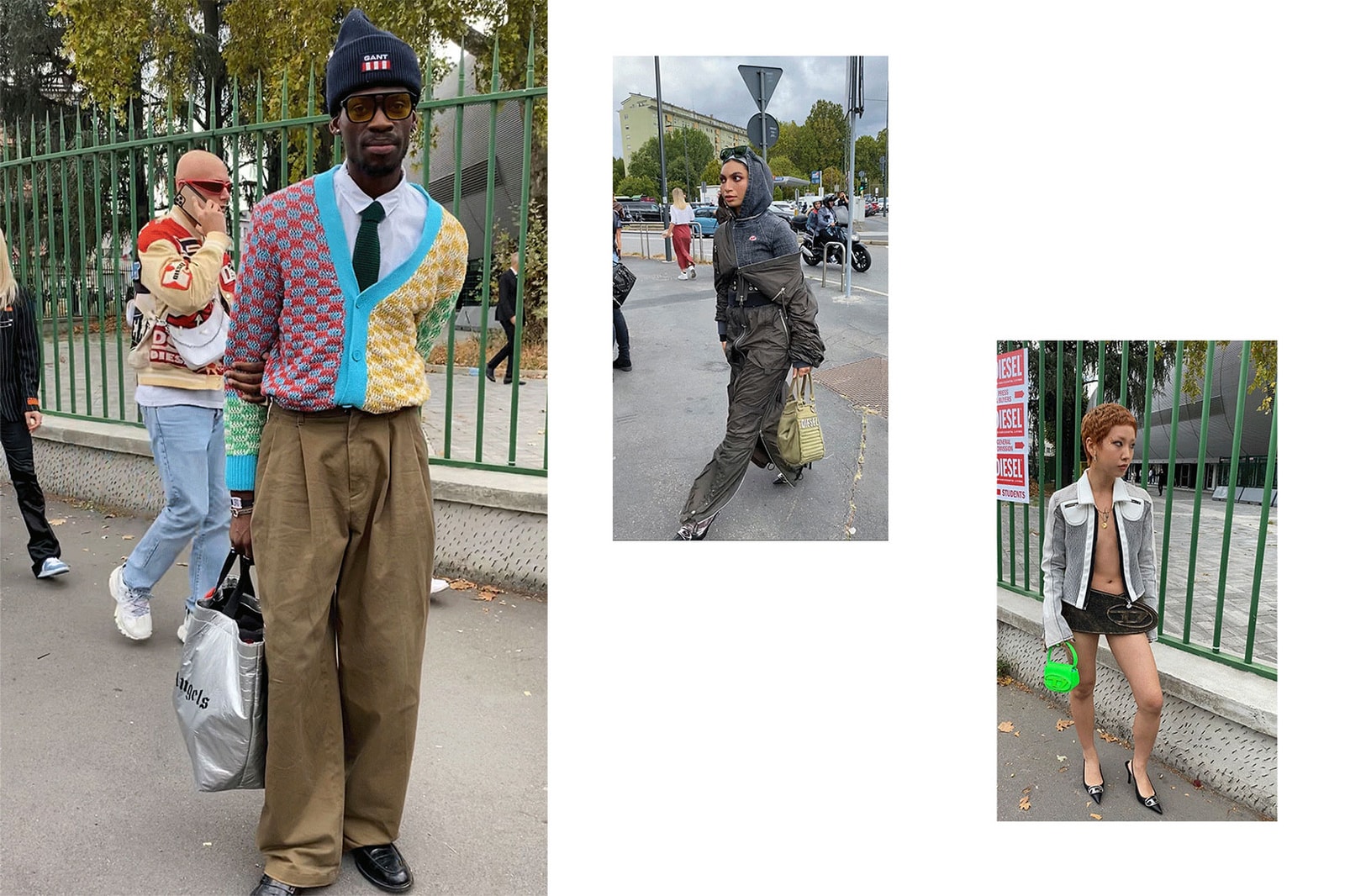 2 of 3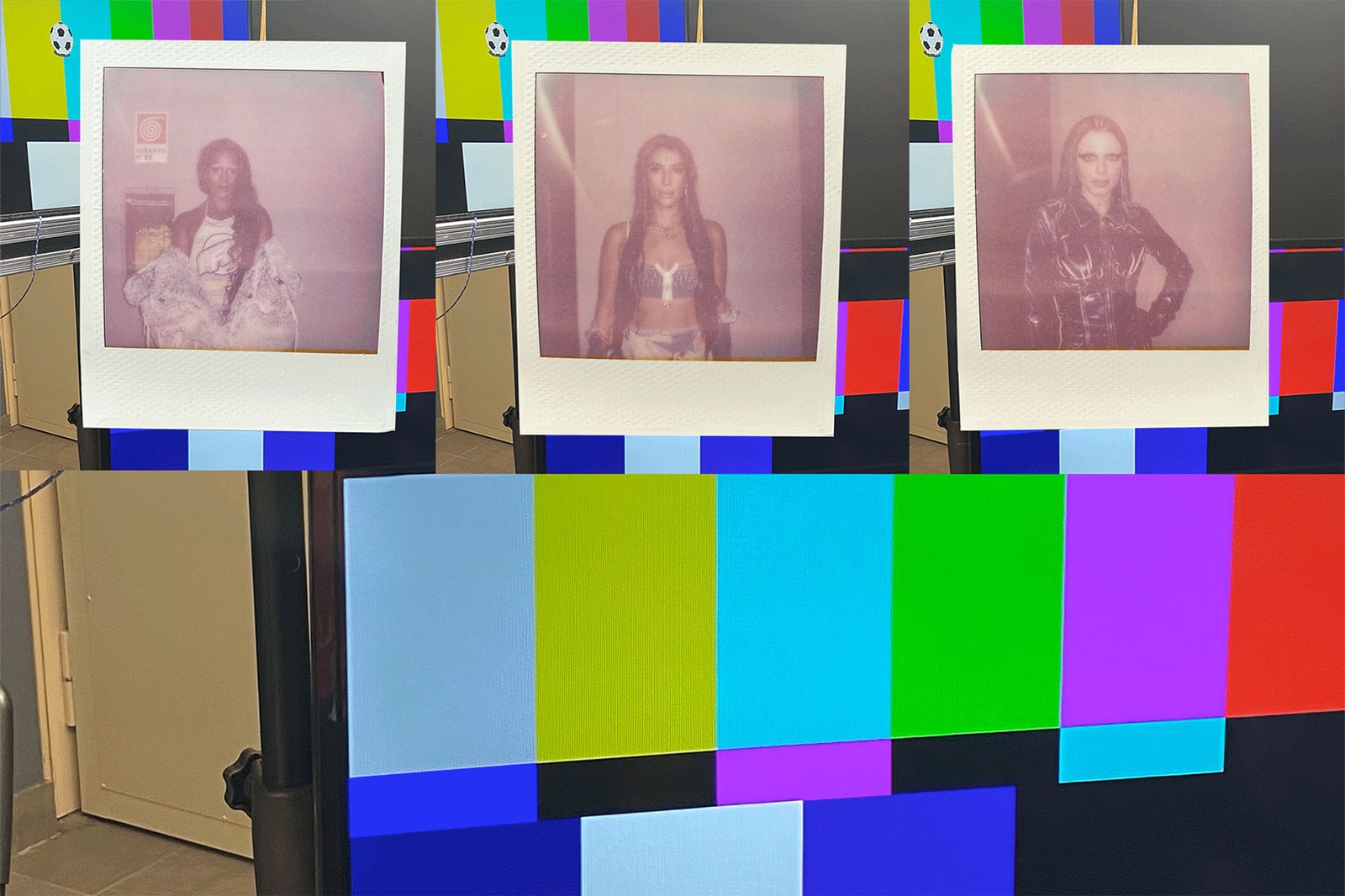 3 of 3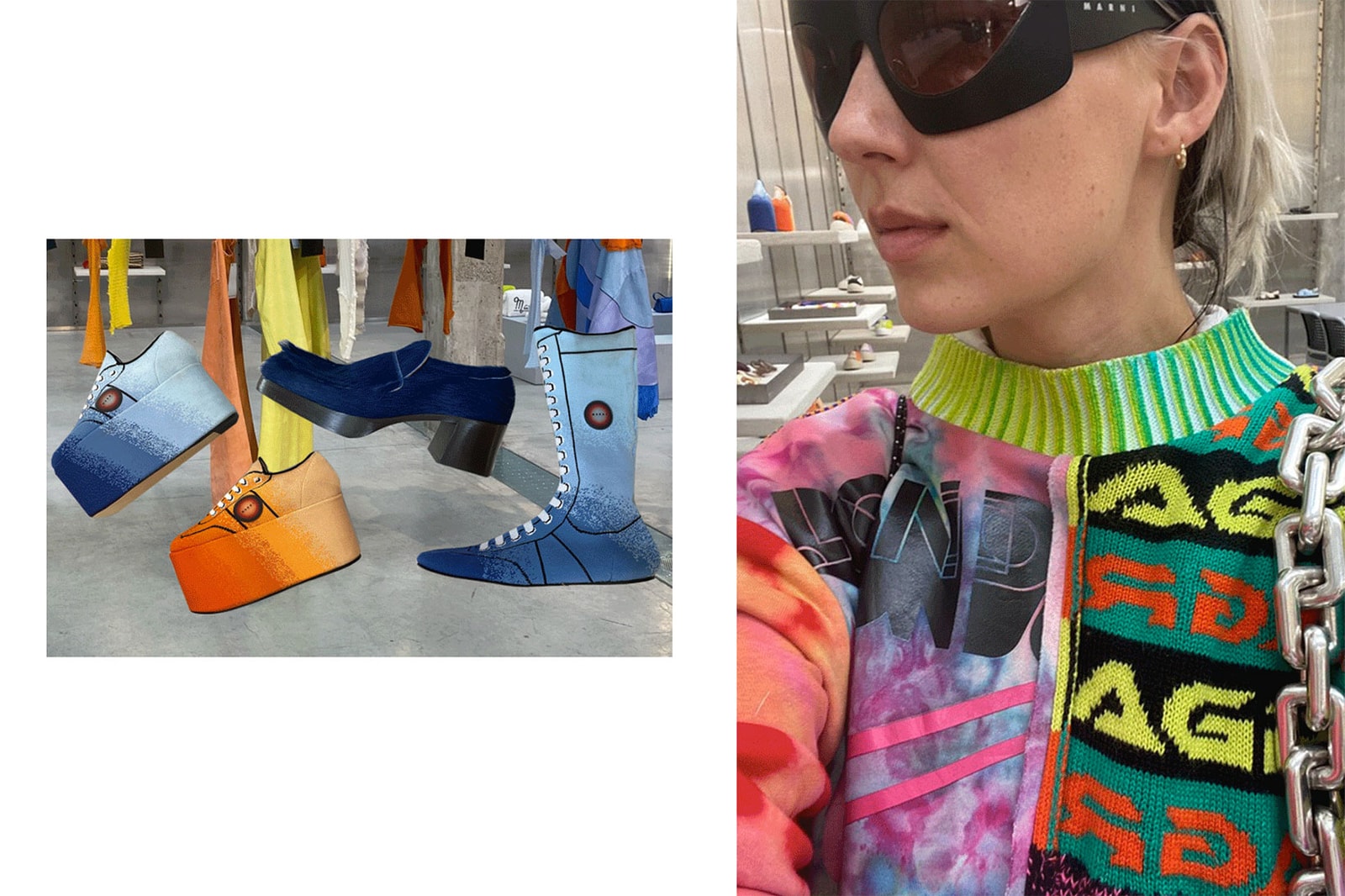 MFW kicked off with Diesel's SS23 runway show in an indoor stadium with a record-breaking inflatable sculpture. The show, attended by 4,000 guests, was open to the public and sold out in less than 90 minutes. We had the chance to catch up with attendees and capture their Diesel-packed fits while inside we caught BTS footage with the likes of Julia Fox and Sevdaliza.
Next we popped over to the Marni re-see to check out the brand's SS23 collection, presented at NYFW. The collection consisted of denim-inspired velvet pants, platform clogs, enlarged sunglasses and rich sorbet colorways.
1 of 3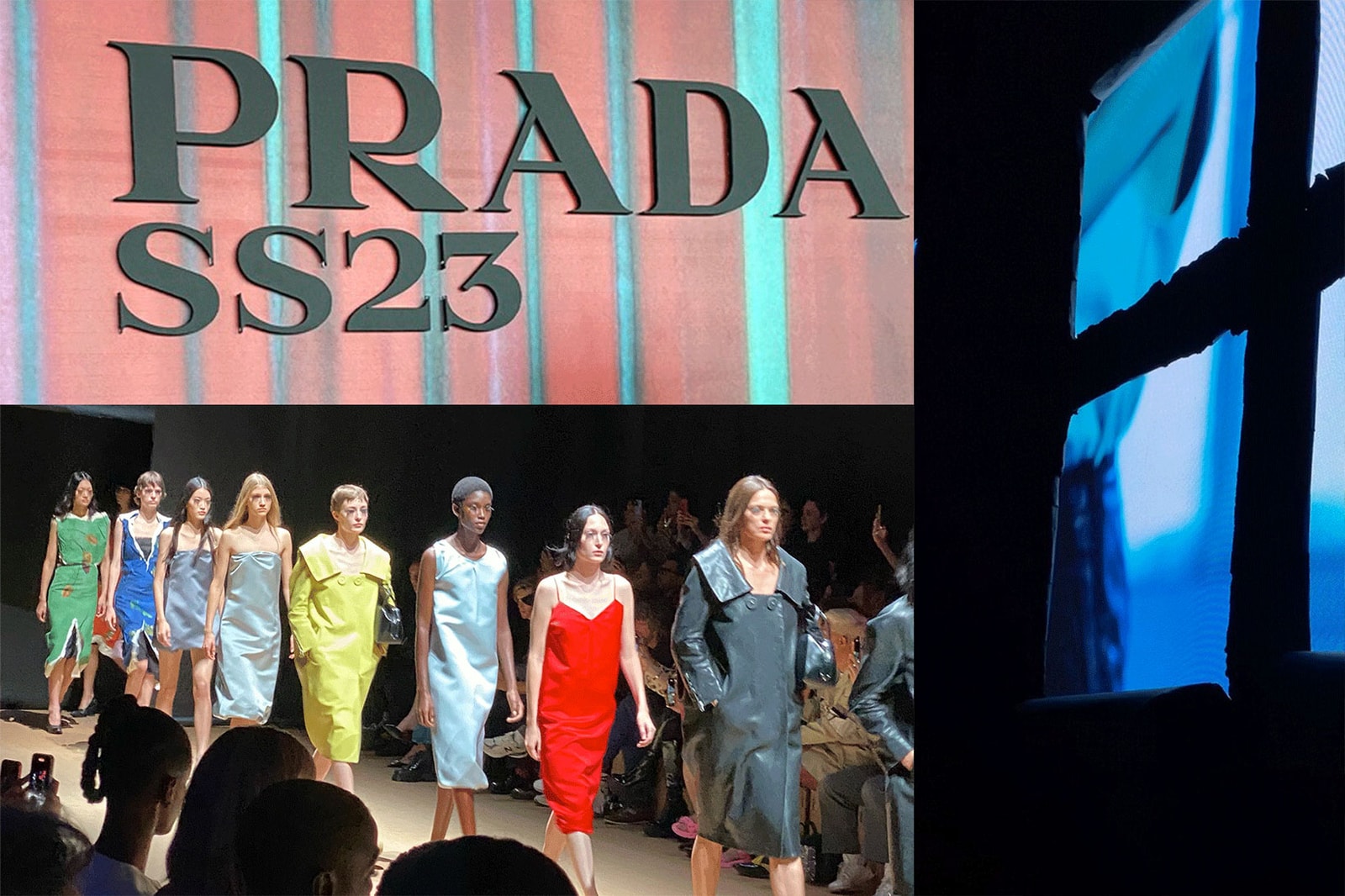 2 of 3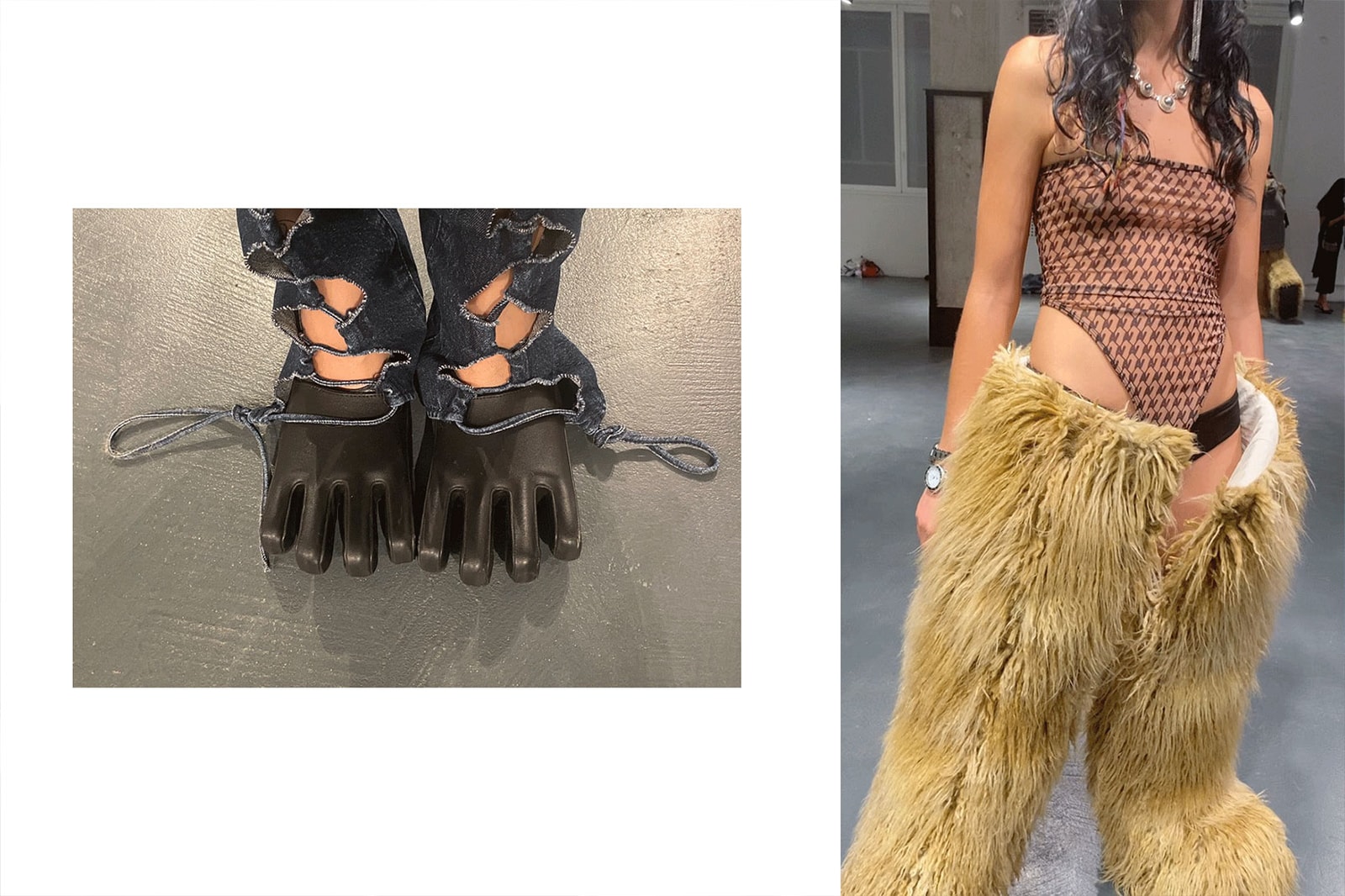 3 of 3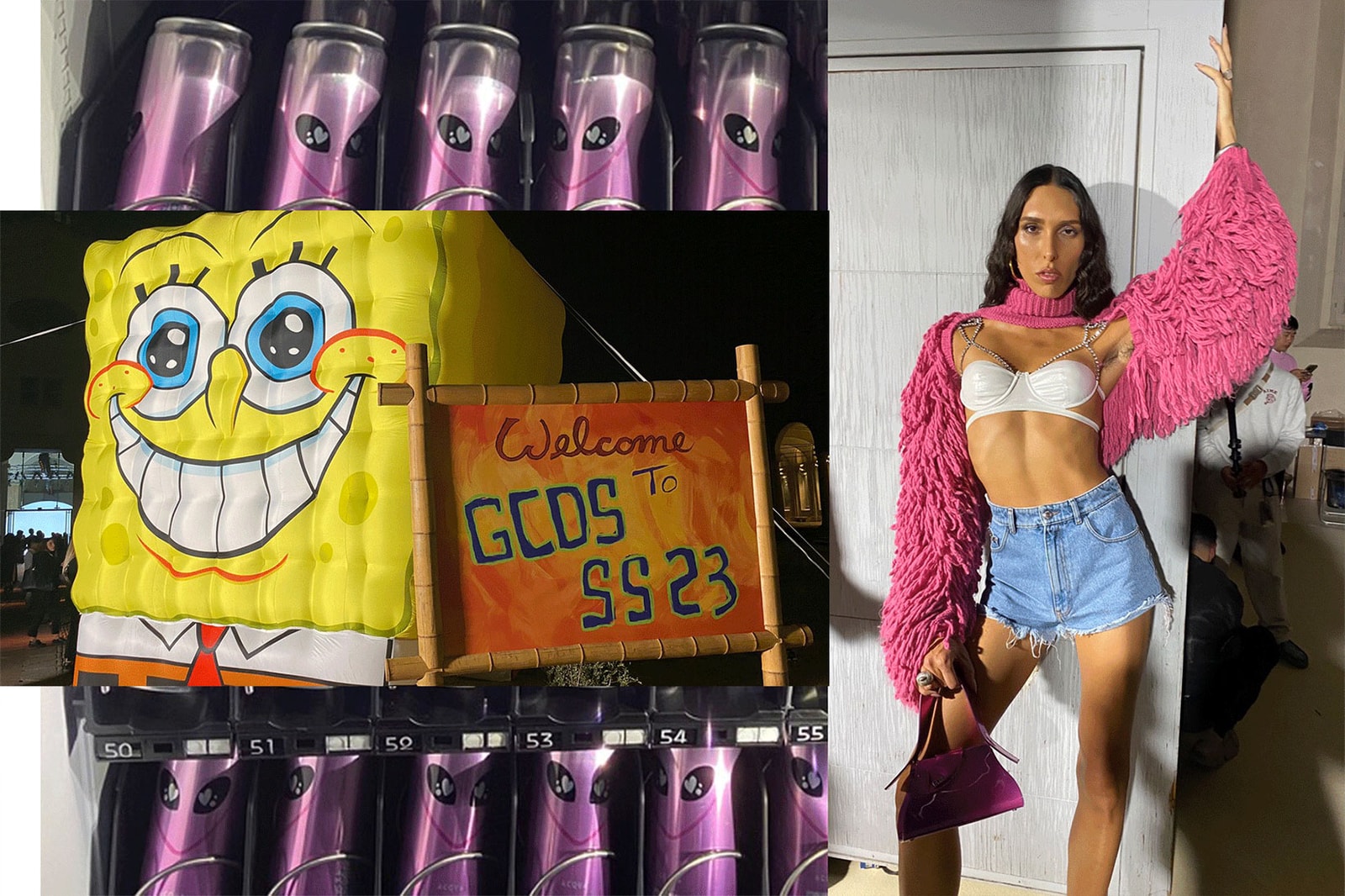 The Prada SS23 women's collection by Miuccia Prada and Raf Simons played on perceptions of reality. The runway was staged in various paper-based rooms with neon windows that allowed guests to peer into what was beyond. The show was attended by the likes of Euphoria's Storm Reid and Hunter Schafer as well as I May Destroy You's Michaela Coel.
In the evening, we joined AVAVAV, an emerging Swedish brand led by Beate Karlsson, for a private BTS look at their show prep. Models practiced their walks (and falls) while makeup artists swiftly finished their final touches.
Finally, we attended GCDS' SpongeBob SquarePantsextravaganza that can only be described in one word — joy. The show quickly transitioned to an afterparty where guests enjoyed "alien water" from a vending machine and tunes inspired by its Disco Alieno playlist.
1 of 3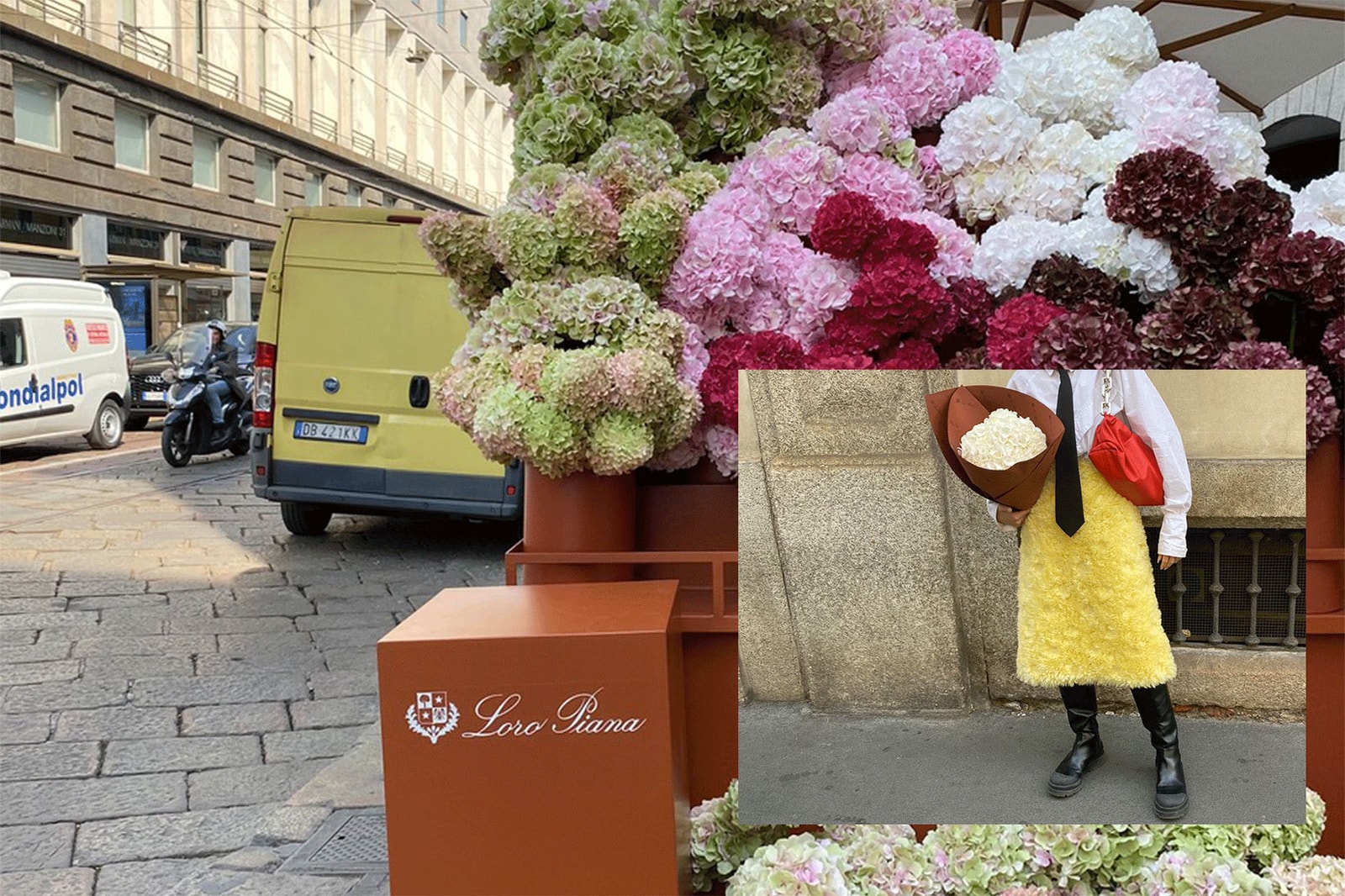 2 of 3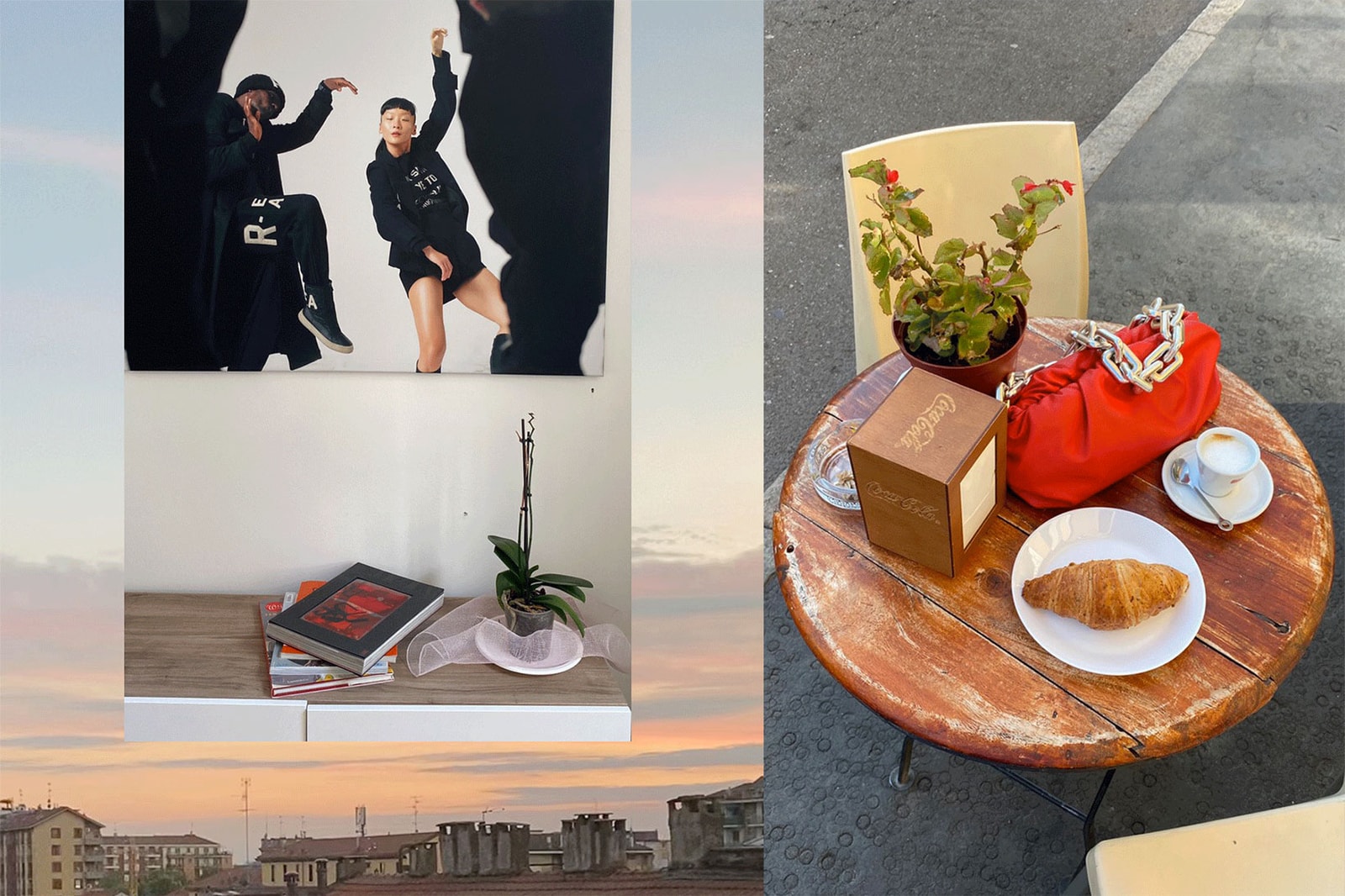 3 of 3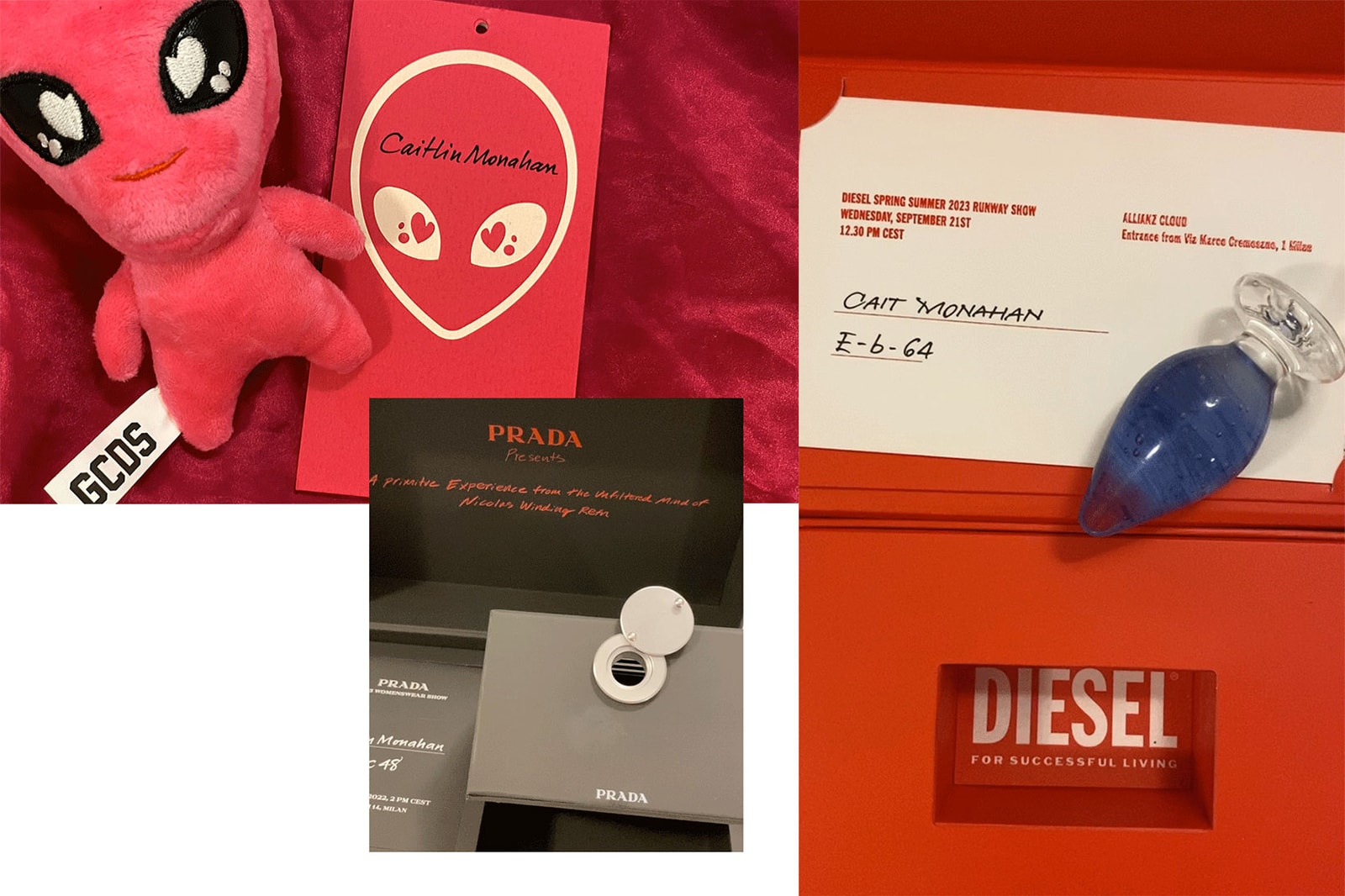 Day 3 was all about Loro Piana. The Italian brand took over the city of Milan with a flower-filled activation that invited passerbies to send postcards to their loved ones near and far. Next, the Italian HYPEBEAST team welcomed us to their office where we got a tour of the neighborhood and worked from a cozy cafe for the afternoon.
When we got back to the hotel, we finally had time to unbox some stellar MFW SS23 invites. First up, GCDS gifted a small "Wirdo" doll inspired by their alien club kid collection. Next, Prada tapped its show collaborator and film director Nicolas Winding Refn to conceive a tiny peephole box encrypted with the show's title "Touch of Crude." Lastly, we unboxed Diesel's glass buttplug invite, a season favorite, and one that we'll never forget.
1 of 2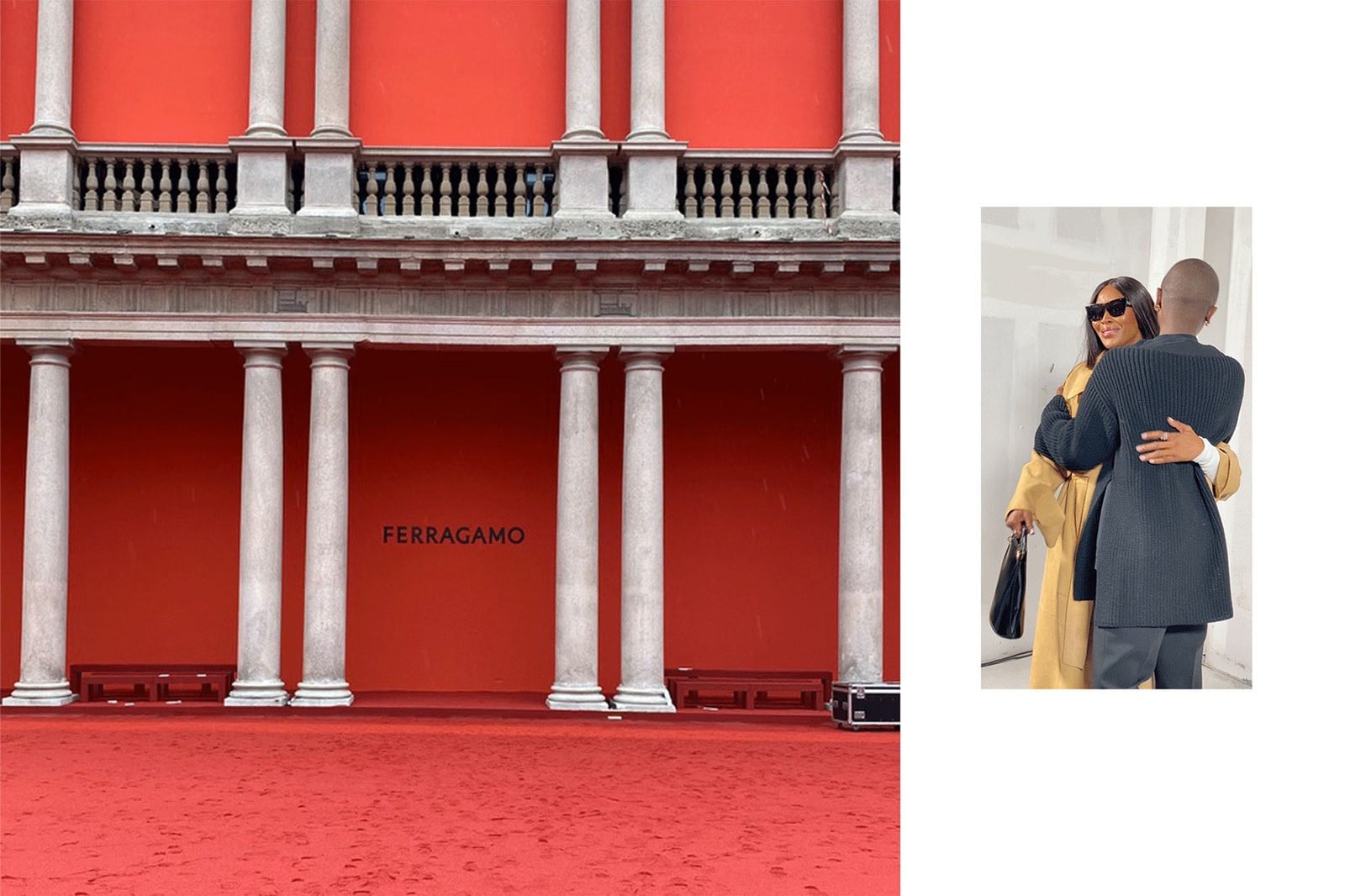 2 of 2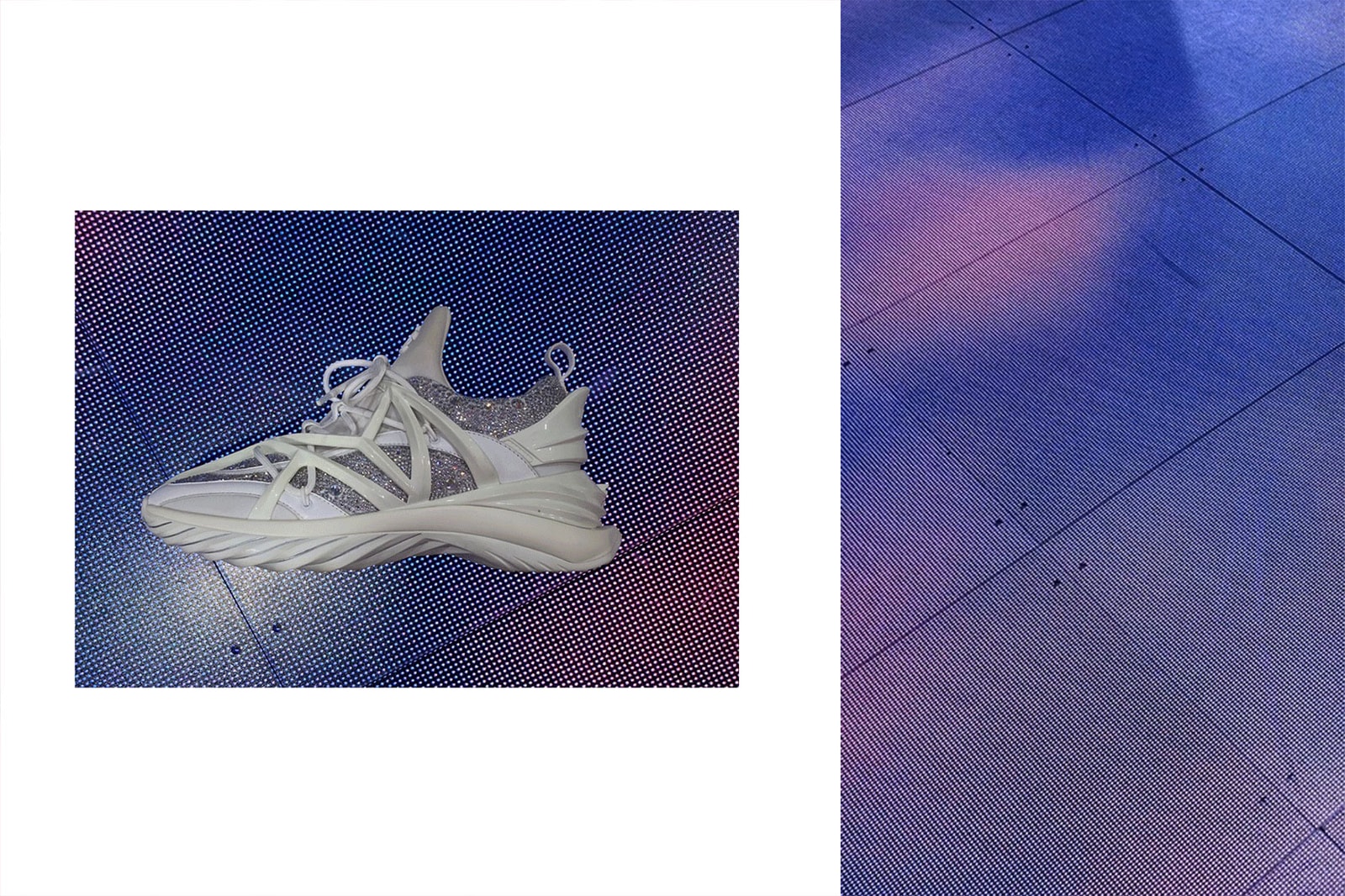 Ferragamo disrupted tradition aided by its newly appointed creative director Maximilian Davis. The show, set in the palace of the former Archbishop's Seminary of Milan, brought Baroque and Neoclassical architecture into the now. Covered in cherry red sand, the runway was filled with a blend of menswear and womenswear that had the show attendees on the edge of their seats. Backstage U.K.-born Davis was greeted by the likes of Richie Shazam and Naomi Campbell with tear-filled eyes at his accomplishments.
The day continued with a stop at Jimmy Choo's SS23 presentation. The brand presented neon heels, bedazzled sneakers and thigh-high boots that blended leather and denim. Titled "SUPER HEROINE," the collection was inspired by daydreams turned reality with an immersive skyscape that covered the floors, walls and ceiling of the exhibition.
In the evening, we took a break from the shows to cherish the joyous celebrations around the city including Moncler's snowy indoor after party and Bally's intimate karaoke night.
1 of 2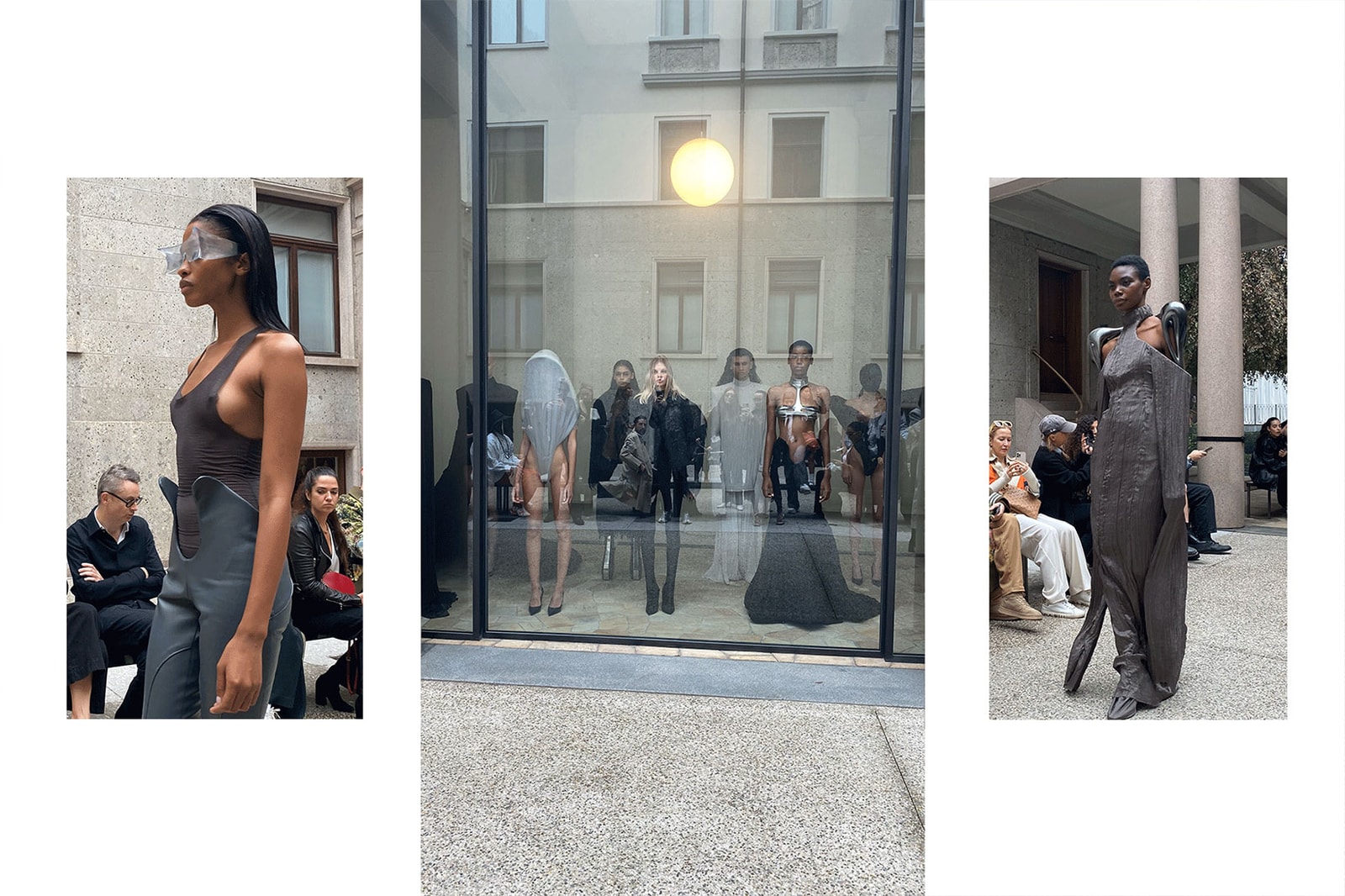 2 of 2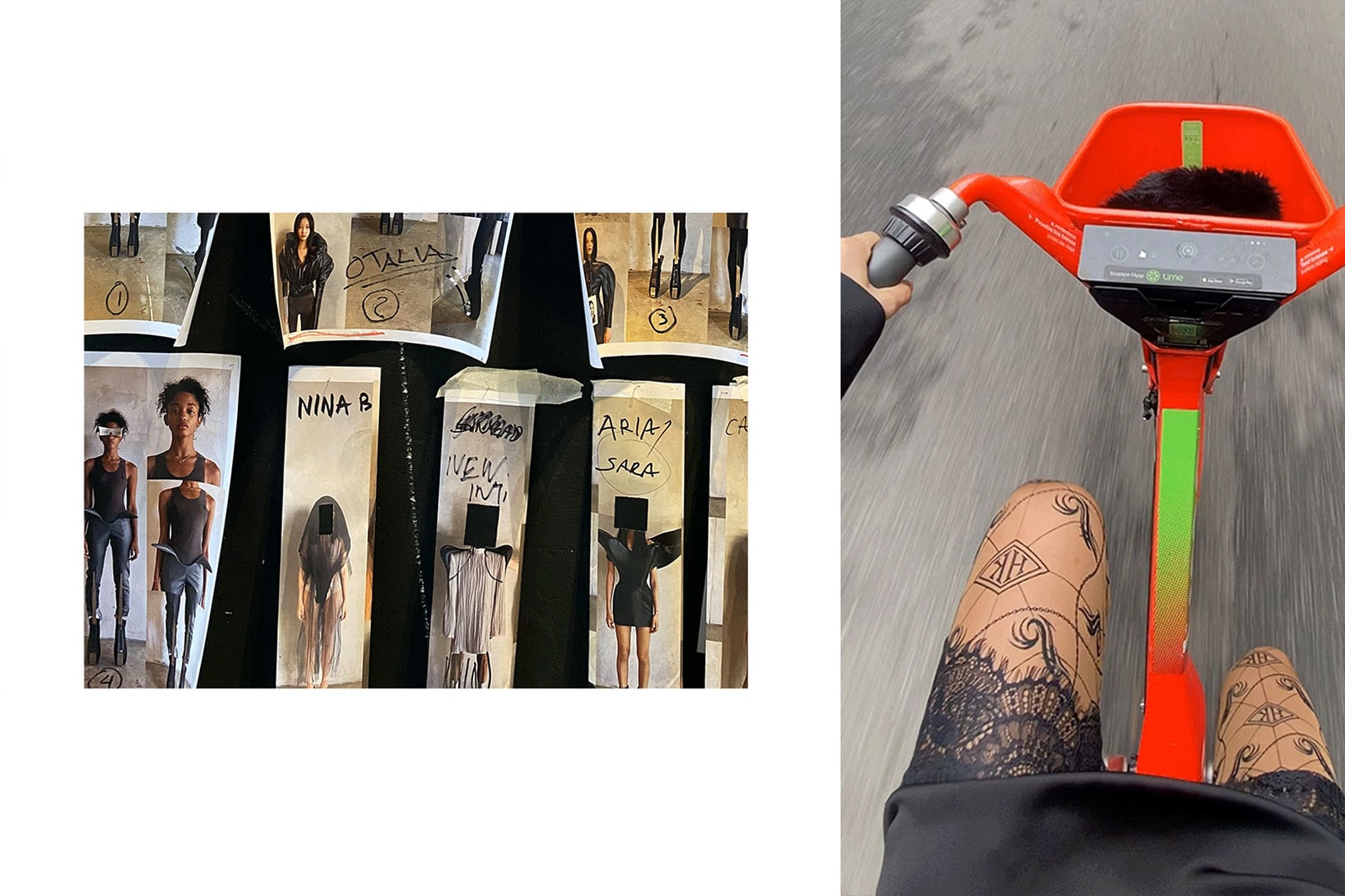 The final and rainy day of MFW kicked off early with a 9:30 a.m. runway show from Danish brand Han Kjøbenhavn. It was a perfect climate for the designer who consistently reinterprets darkness as a symbol of strength and femininity. The show saw models lethargically marching down the runway with full face coverings and the brand's new sword-inspired footwear (think if Lady Gaga and Edward Scissorhands had a baby). The brand's shows truly feel like a sci-fi performance, imagined by chrome limbs, otherworld proportions and alien walks.
Following the show, decked out in Han Kjøbenhavn SS23 garm, it was an early exit via an e-bike to head to the airport for Paris Fashion Week coverage. See you in the city of love!