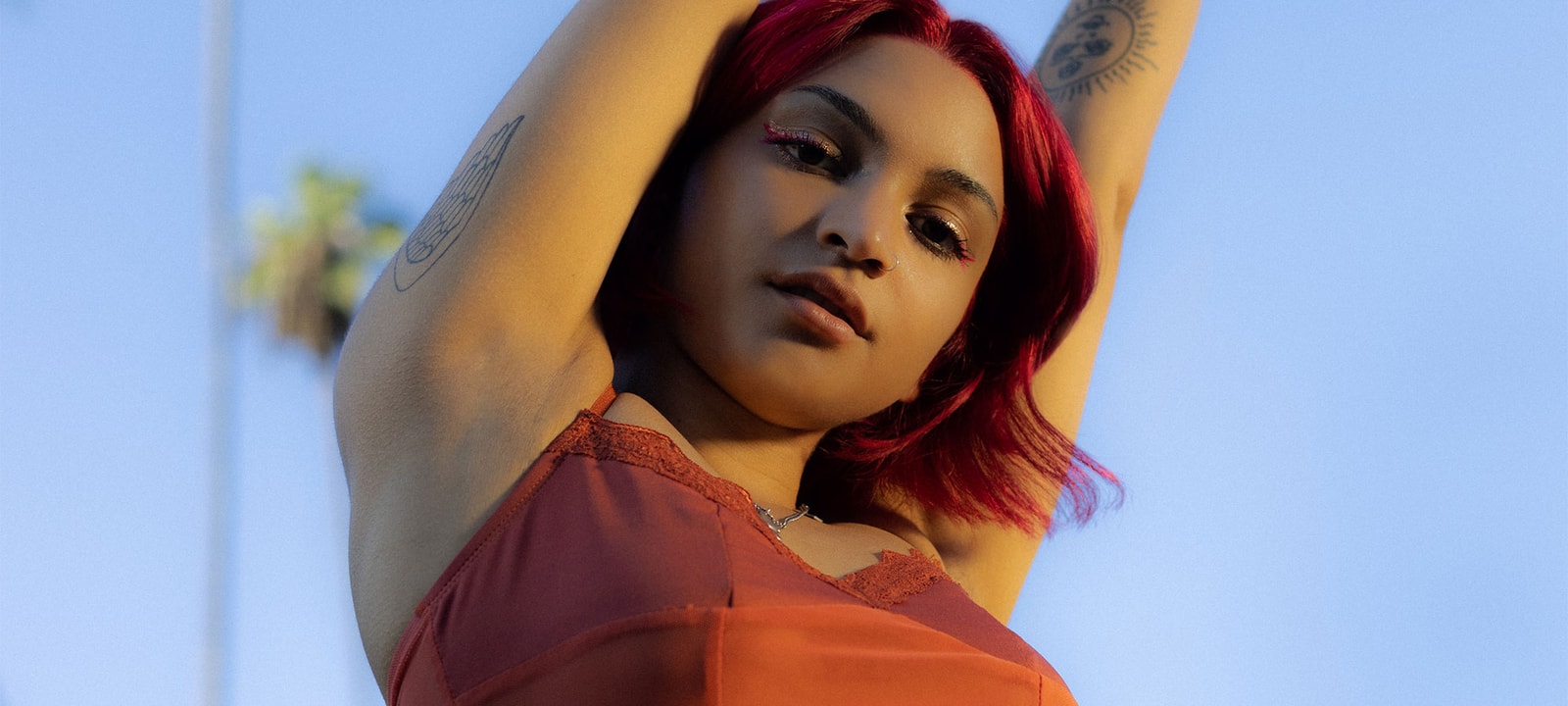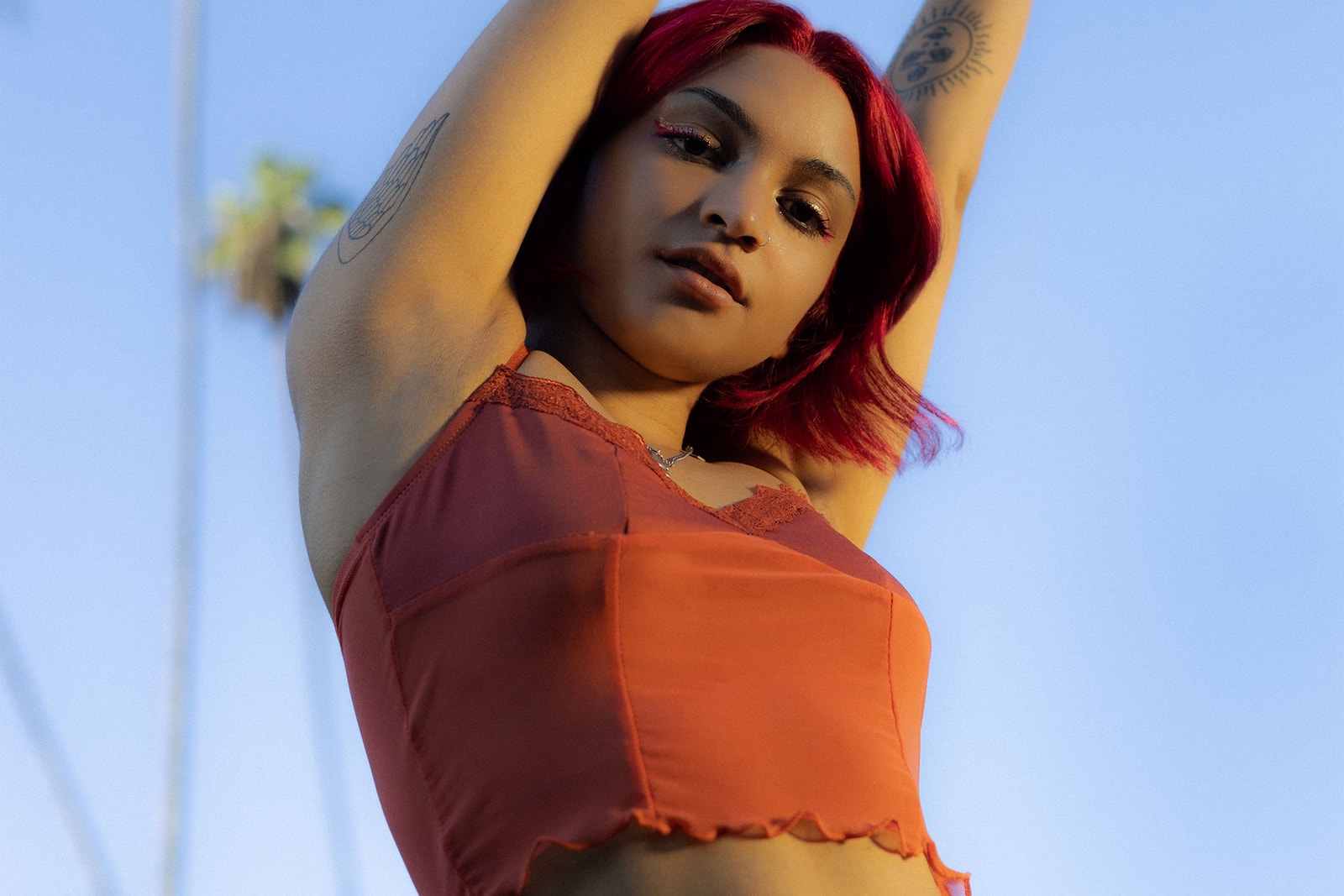 BAEwatch: Ambar Lucid
The rising singer-songwriter talks about her music journey, inspiration from tarot cards and more.
2022 has been a great year for singer-songwriter Ambar Lucid — the 21-year-old went on her first headlining tour, made her debut on COLORS and has now dropped two new singles: "444" and "Ms. Moon." Released at precisely 4:44 p.m., the tracks mark the beginning of Estrella, her next album named after her alter ego.
Much like her previous releases, the new songs feature Ambar switching between English and Spanish, which is one of the many ways the artist embraces her Mexican and Dominican heritage. She shares in a conversation with Hypebae that "444" was inspired by a love interest, unlike her usual source of inspiration involving a mix of tarot cards, oracle cards and Pinterest.
"My music is a psychedelic journey," the musician describes her work, citing the pandemic as a period of "creative rebirth" that allowed her to self-reflect on the intentions and meaning behind her music. Having begun music at the young age of 5 and posting song covers on YouTube and SoundCloud, Ambar now has over 26 million Spotify streams on her track "A letter to my younger self" and more than 12 million streams on "Fantasmas," with plenty more hits on the way.
Continue scrolling to read our interview with Ambar Lucid in the latest installment of our BAEwatch series. You can now stream "444" and "Ms. Moon" on all major streaming platforms.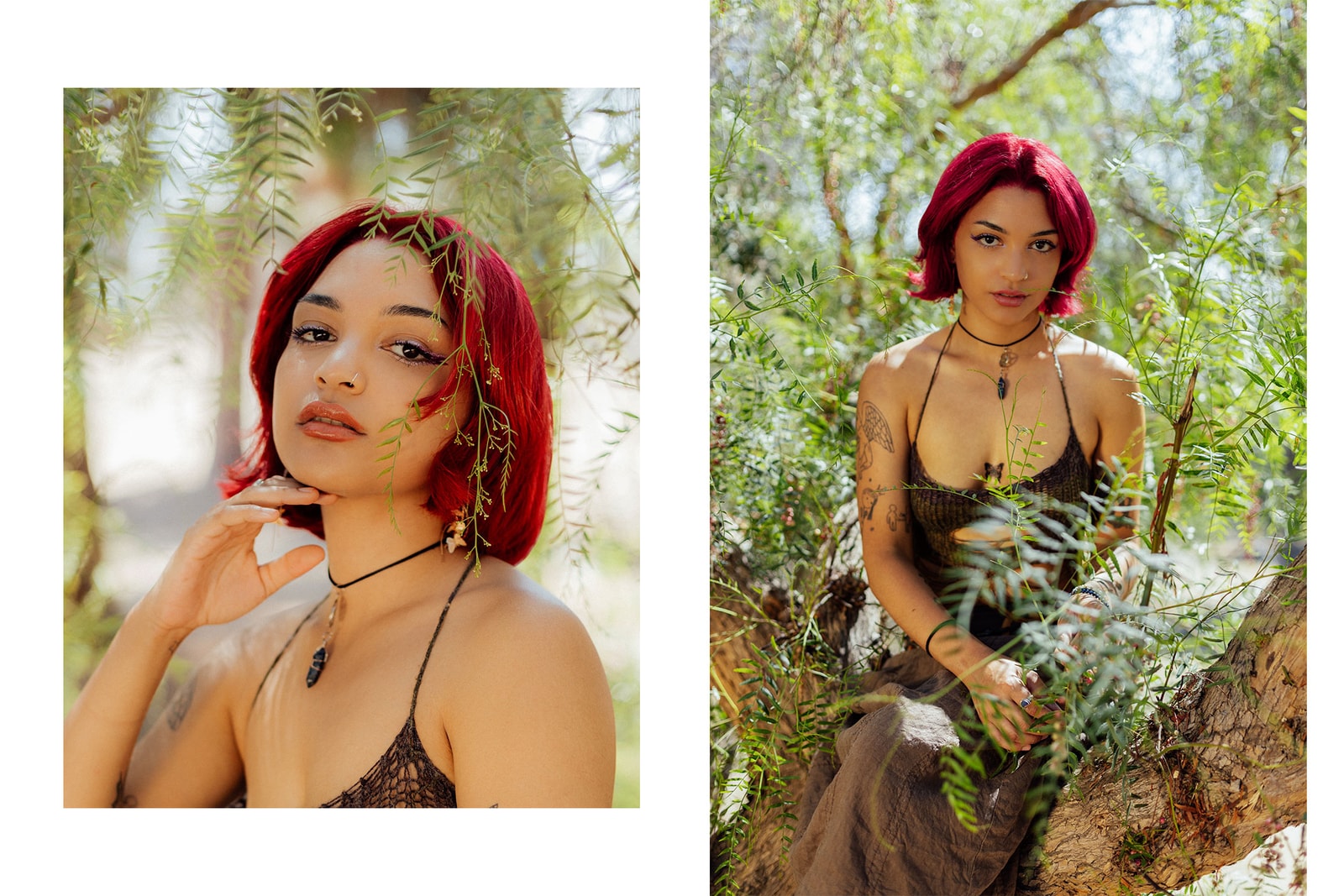 Tell our readers a little bit about yourself. How did you get started with your musical career? Have you always known you would be an artist?
Even as a little kid, I was into music. I always knew that I was going to be an artist intuitively, and music has been a huge part of my identity my whole life. I taught myself how to play guitar when I was 11, recorded covers and put them on Youtube, and then when I was around 15 I started writing my own songs, producing and uploading them on SoundCloud. And that's how I got into the music world.
In just one sentence, how would you describe your style of music?
My music is a psychedelic journey.
What are some of the key messages you hope to deliver through your work?
I hope to inspire people to connect with their higher selves, and to make the collective feel more connected. I want to encourage people to follow their passions and to feel committed to self-growth and self-love.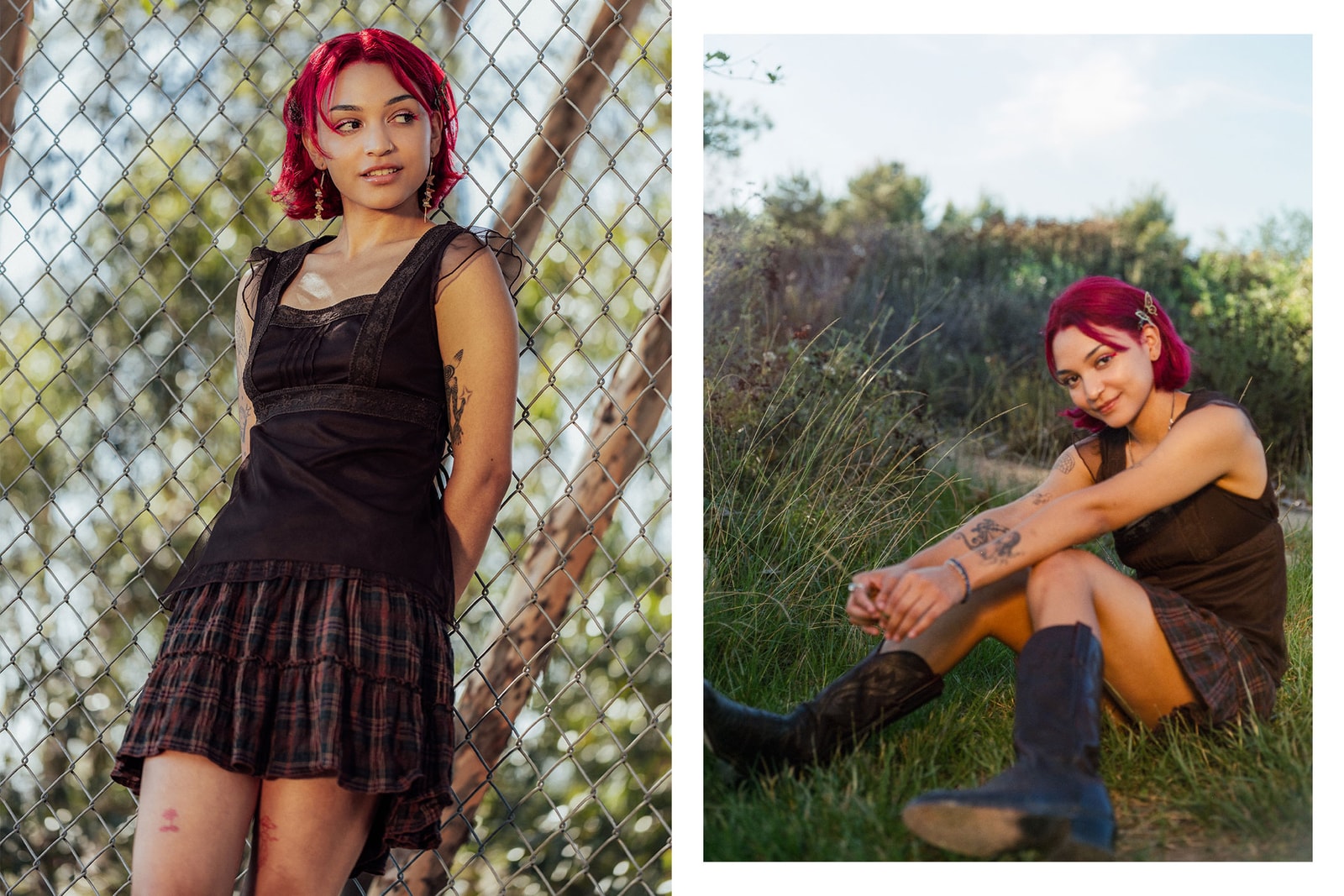 Aside from music, where do you look for inspiration?
I look to visual art, movies, shows, comedy, tarot cards, oracle cards, books, Pinterest and other artists.
How has it been having to spend most of your career in the pandemic? And how does it feel to be able to perform IRL now that things are opening up worldwide? What was your tour like this summer?
I had a creative rebirth during the pandemic because I had a lot of time to myself, and I was really inspired. So I had to re-evaluate what creativity means to me, because before the pandemic I had spent so much time creating for the music industry and lost myself in that. One time I asked myself — why am I an artist? What am I doing with my life? And was reminded of my love for creating and connecting with my fans. It feels amazing to be able to do shows and connect with everyone in person. Touring is mentally exhausting but the fans make it worth it.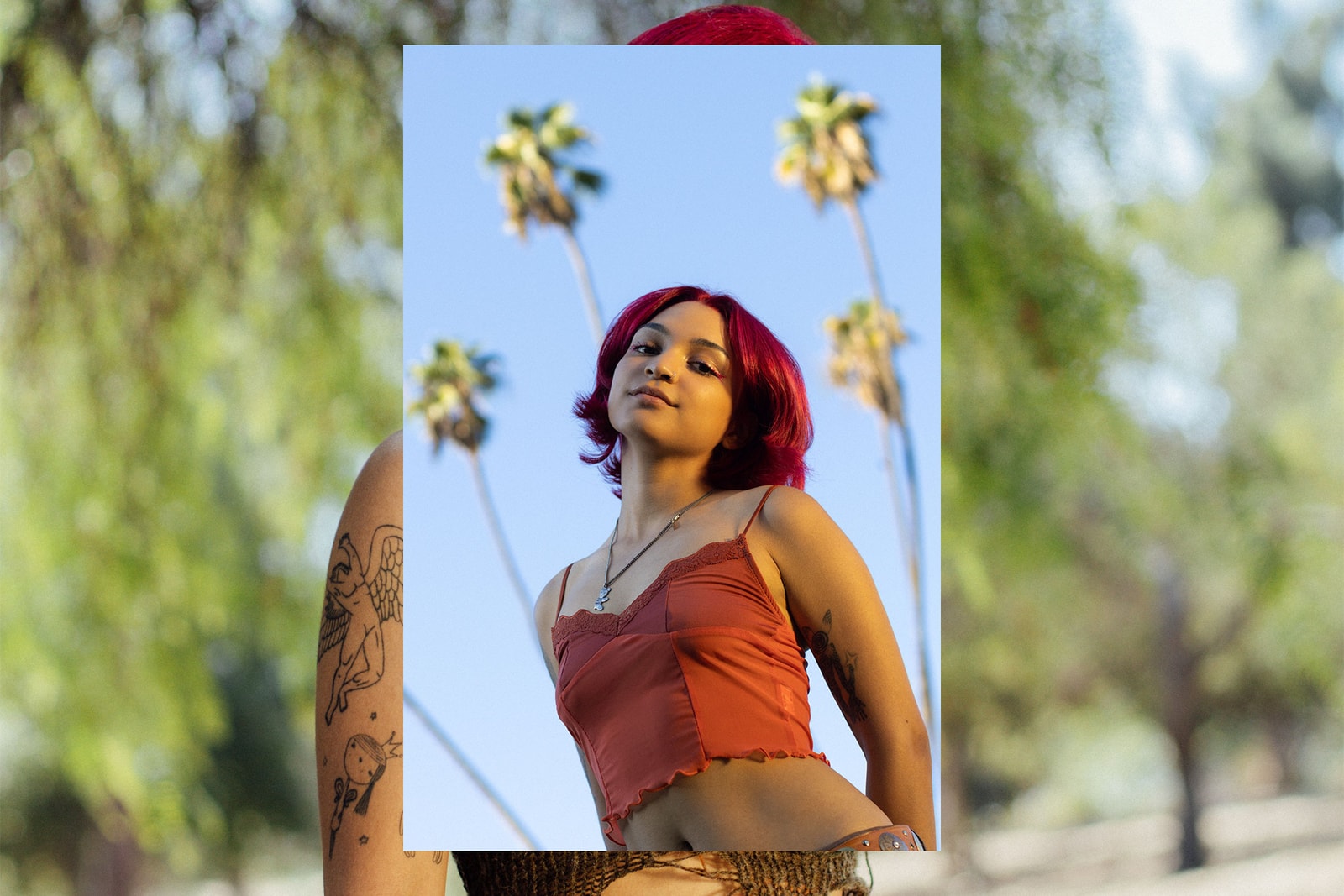 In addition to your music, you also have great style in fashion and beauty. Can you share a little more on this? How do you work with your team to come up with looks on stage, for album artwork and so on?
Thank you! I get inspired by things that I like and am always creating Pinterest boards, whether that's for glam looks, album artwork, etc. And then my team helps me bring those visions to life.
Tell us about your new track "444." What's the song about? You said in a previous interview that you sometimes go to tarot cards for inspiration — was that the case for this one?
I do use tarot cards a lot but for this one, I was inspired by a new love interest. And even though I felt really passionate about them, we didn't really talk about our feelings. So the energy was there but I kept saying to myself "but… I don't know."
View this post on Instagram
What about "Ms. Moon?"
I pulled The Moon oracle card out of my deck this day at the studio, and the moon is the feminine energy in astrology. I always refer to her as Ms. Moon because of that, and was feeling really connected to her that day (I'm also a Cancer rising, which is ruled by the moon) and was looking to her to give me some of her healing energy.
Can you share if you have any plans for a new album?
I am currently finishing my next album, which these two songs will be on. The album is called Estrella and I can't wait for you all to hear it soon.
What other projects do you have in the works that you'd like to share?
I've been making a lot of visual art and learning to DJ, which has been a lot of fun. Otherwise, I'm mainly focused on finishing my album and taking care of myself.