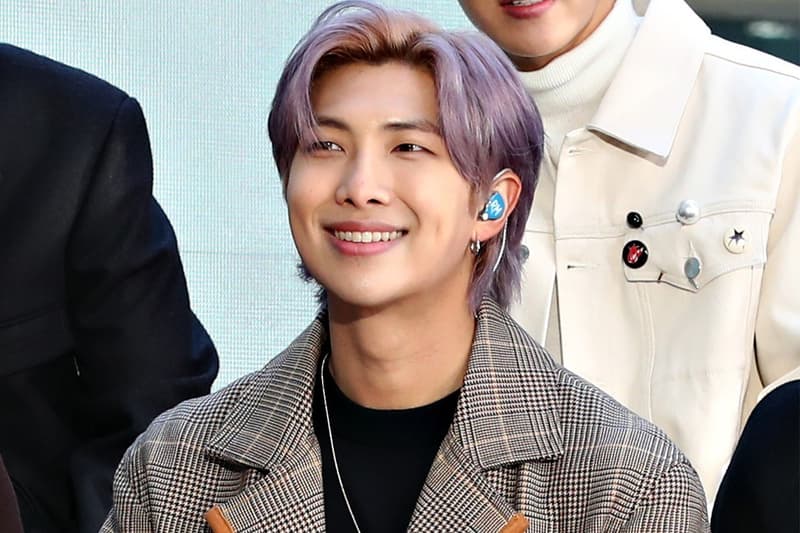 Music
BTS Member RM Is 'Rolling Stone's Newest Cover Star
The K-pop star opens up about his experience with anxiety in a new interview.
BTS Member RM Is 'Rolling Stone's Newest Cover Star
The K-pop star opens up about his experience with anxiety in a new interview.
BTS band-member RM is the newest cover star for Rolling Stone, alongside Pharrell Williams.
The K-pop artist spoke to Williams about his career journey so far, opening up about his anxieties, the pressure surrounding being a star and his upcoming solo album. Speaking about representing the Asian community, RM said that "As a team, we've been to the U.N., and we also met President Biden. We never thought these things [would happen], but I think naturally we became one of the representatives from the Asian community. I'm always thinking to myself, 'Am I that good? Do I deserve all the responsibilities?' And I'm really doubting myself"
RM went on to discuss his experience with anxiety, detailing his first-ever performance at age 15, when he "forgot most of the lyrics" and came to the realisation that he wasn't "a star type" but instead "just a human who loves writing music." The singer then spoke about BTS' Las Vegas stadium tour which took place last April, describing every night as a challenge. "We're like, 'We're f-cking back' — from that moment, there's a different persona, a different me for the next two hours and a half. I got really, really nervous and [feel] so responsible, because I really am aware that fans buy the tickets and they come from Brazil, from Japan, Korea, from everywhere. They come there for just that one night."
The singer explained that he often feels he needs to give fans the best night ever, resulting in a lot of pressure. He adds, "I'm a human and I really get nervous and I really sometimes get depressed by, and even get swallowed by, all the energies. But I try to deal with it because I love the music. I love their love. Me having an interview with Pharrell, it could happen because of fans all over the world. I'm just always grateful and I don't want to disappoint them."
The conversation with Williams also explored RM's upcoming solo record, something he's been working towards for some time. Though RM has worked on some solo projects before, the new record is set to be his first-ever official solo album. "Like 90 percent of the work is done," he tells Williams, adding that "When I started my music, I was like 14, and now I'm 28. So I'm in that process. It's really tricky and confusing, and I just don't know what's going to happen."
Stay tuned for more details about RM's solo career coming soon.
View this post on Instagram
---
Share this article