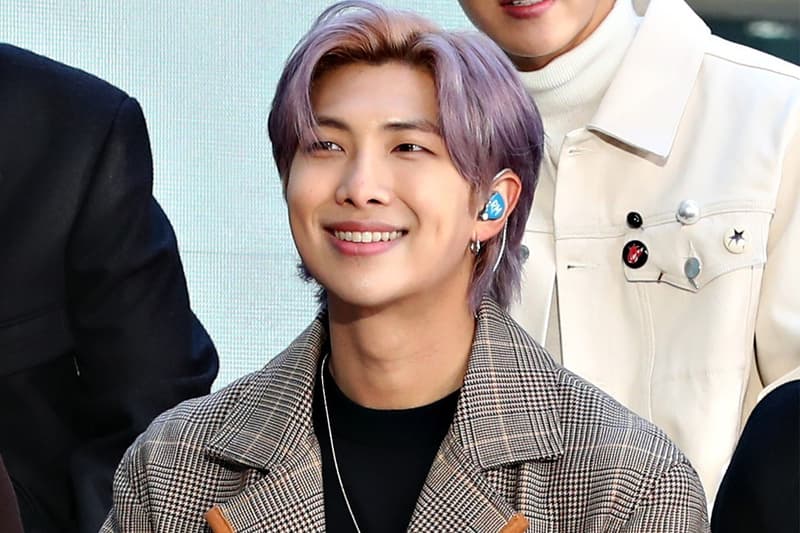 UPDATE: RM of BTS Announces New Solo Album 'Indigo'
As confirmed by BIGHIT MUSIC.
UPDATE (November 10, 2022): RM of BTS is set to release a solo album, following in the footsteps of his bandmate J-Hope.
As confirmed by the artist's manager BIGHIT MUSIC, the musician will be dropping his first-ever solo album titled Indigo. Not much has been revealed at the moment, but the upcoming record is described to "recount the stories and experiences RM has gone through, like a diary," and "will present a different charm of RM with various featured artists."
The news comes shortly after the star was featured on the cover of Rolling Stone, revealing a collaboration with Pharrell Williams on his new album titled Phriends.
Stay tuned as we learn more about Indigo, which is scheduled to release on December 2.
View this post on Instagram
---
ORIGINAL STORY (October 31, 2022: RM is the latest BTS member to continue his solo artist journey, with BIGHIT MUSIC confirming reports of the musician releasing his first album soon.
Following in the footsteps of his bandmates Jin and J-Hope, the rapper — real name Kim Nam-joon — is reportedly in the final stages of completing his album. In response to the claims, the musician's label confirmed the news, "It's true that RM is planning to release his solo album. He is currently preparing for it."
The forthcoming album will mark RM's first music release as a solo artist after his second mixtape Mono which dropped in 2018. Prior to the new record, RM joined forces with alternative K-pop group Balming Tiger on a single titled "SEXY NUKIM."
After releasing their anthology album Proof, BTS announced that they are going on an indefinite hiatus as each member of the septet launches solo projects ahead of completing their mandatory military service in South Korea. Most recently, Jin released a single titled "The Astronaut" while J-Hope released his album Jack in the Box.
Stay tuned as we learn more. RM's solo album is expected to release on November 25.
---
Share this article