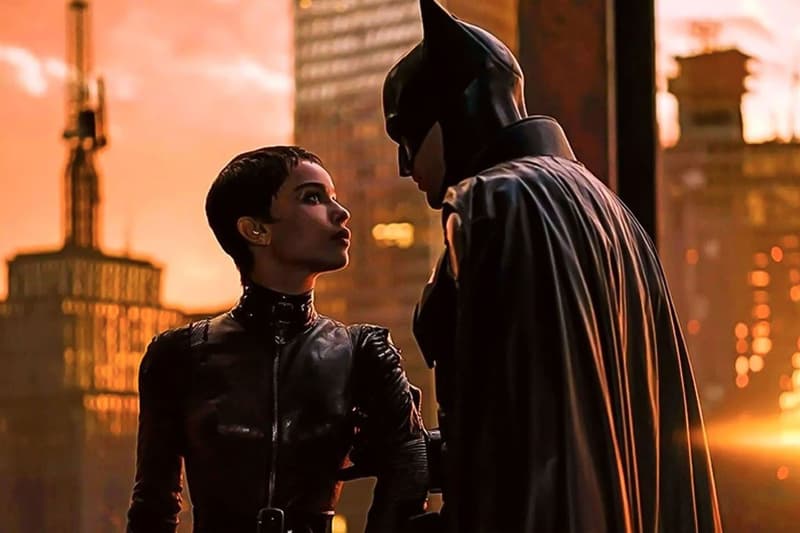 Film & TV
Zoë Kravitz on What Women Should Take Away From Catwoman in 'The Batman'
The actor shares a "powerful" lesson from her character.
Zoë Kravitz on What Women Should Take Away From Catwoman in 'The Batman'
The actor shares a "powerful" lesson from her character.
Zoë Kravitz is starring as Catwoman, AKA Selina Kyle, in The Batman, and her role has served as a crucial reminder on how "powerful" being a woman is. The actor shared what she hopes female viewers take away from her character.
"I love the fact that we get to see a woman who is powerful but also very feminine and very vulnerable at the same time," she told HYPEBEAST. "I think a really important thing for women to remember is that to be powerful doesn't mean we have to imitate masculine power."
Kravitz also touched on the impact Catwoman has in terms of diversity. "Catwoman, in general, is such a wonderfully multi-dimensional character and it's so rare that we get to see those layers of a woman in any film, but specifically in a film of this size," she explained. "And I'm not the first black woman to play Catwoman, which I love."
The High Fidelity alum credits director Mat Reeves' vision for doing Catwoman justice in the highly anticipated film. "Matt is incredible," Kravitz added. "He cares so much about the story that he's telling, and he is so detail-oriented. I don't think I've ever worked with a director who pays so much attention to detail. Especially with a film of this size, it can be so easy to focus on the big action sequences, but he really does pay just as much attention to what is happening emotionally to the characters, the tiny in-between human moments, it's all equally as important."
The Batman hits theaters on March 4.
Share this article