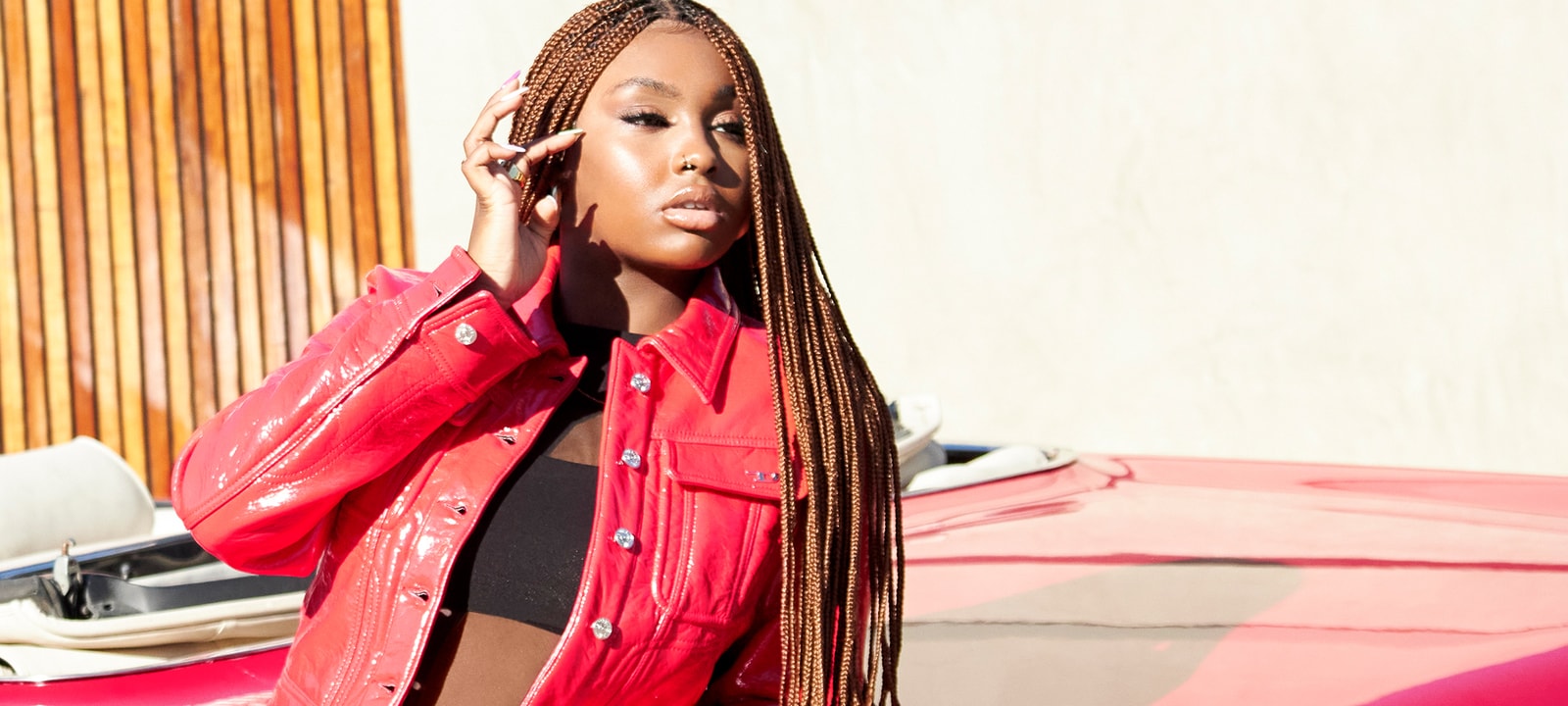 BAEwatch: Tiana Major9
We sat down with the British R&B artist to chat about her new EP, 'Fool Me Once.'
British singer-songwriter Tiana Major9 grew up in a musical household in London, England. Following her passion, the artist decided to study music at the City and Islington College before pursuing her career full time.
Known for her contemporary approach to R&B, Major9 found her sound and released her own singles — "Merry Go," "Levee (Let It Break)" and "Mr. Mysterious" — between 2017 and 2018. The following year, she worked on her debut EP, Rehearsal @ NINE. Prior to signing with Motown, the talent had the opportunity to collaborate with Stormzy on the song "Rainfall," as well as work on "Collide" from the Queen & Slim soundtrack, which was nominated for a Grammy Award.
Now, Major9 is back with another EP titled Fool Me Once. In the latest installment of BAEwatch, we spoke with the songstress about her latest project, teaming up with Smino and being on tour with Jazmine Sullivan. Read on for our full conversation.
Can you explain what the creative process was like behind your new EP, Fool Me Once?
I worked on it for quite some time and got so caught up in it that I didn't release music for a while. I didn't want to keep my people waiting, so I created this three-pack of some of my favorite songs I'd been working on and here we have it — Fool Me Once.
How did the opportunity to collaborate with Smino on "2 seater" come to be? What was it like working with him?
I was in LA and my A&R hit me up and asked me if I wanted to do a session with Smino. I said, "Yes, of course." He's dope. We had an easy, natural day, followed by sushi in the studio. I finished the track in the U.K. with Prgrshn, which was another fun day.
What was the inspiration behind each track?
I kept hearing a lot of people from the South say, "On God," and I thought that was cool. It's a nice way to affirm things. I thought it would be really cool if I had a love song where I'm using this new slang that I've learned here. "Try Peace" is about taking accountability for your past toxic ways in relationships so that you don't have to bring it into a new healthy relationship. When I was writing my EP, all I could think about was the end. But not in an "I can't wait to finish this because I'm not having any fun" kind of way, but more like I just couldn't wait to play my songs to the people that have inspired them.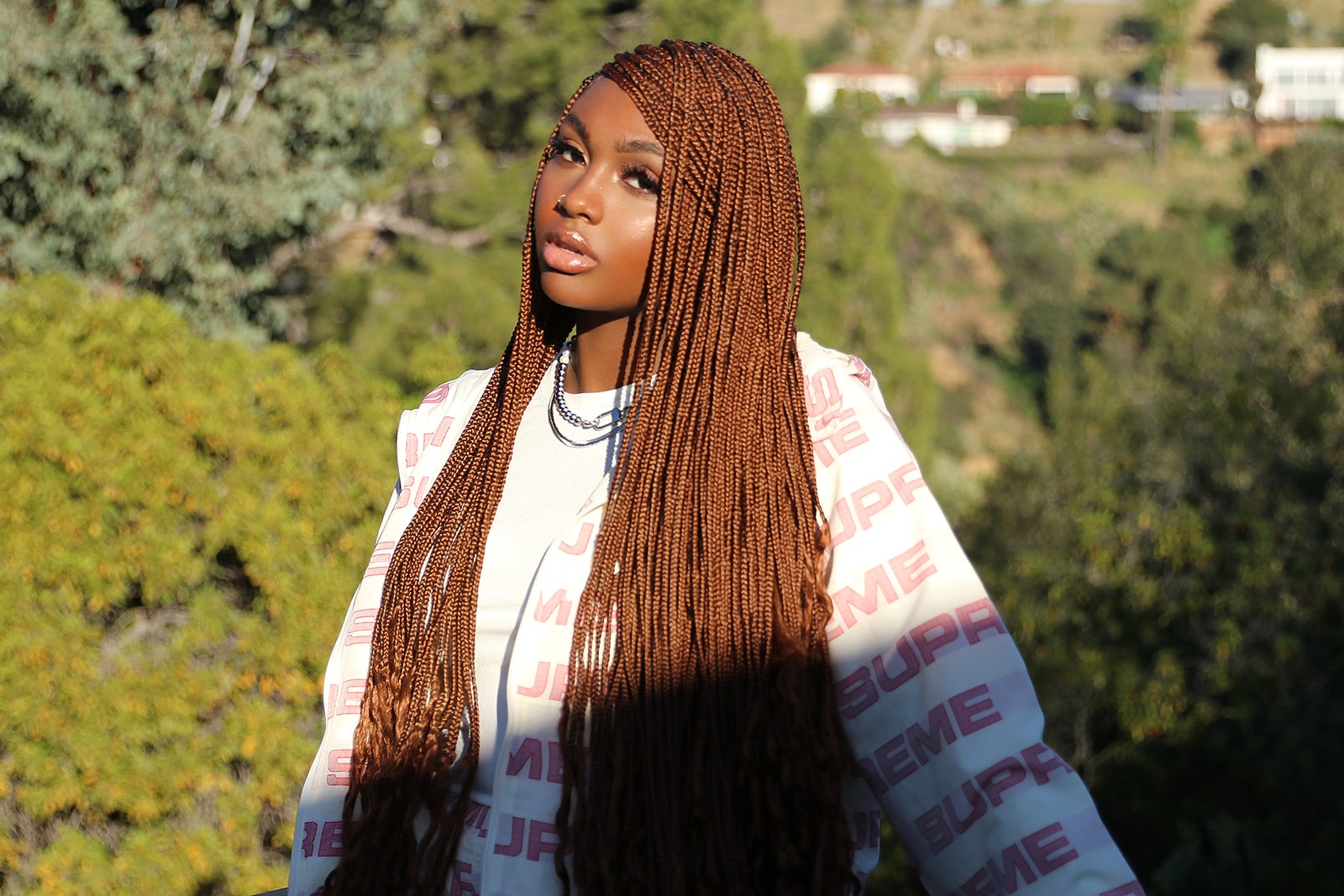 Who did you listen to growing up?
I listened to a lot of people growing up. Brandy, Whitney Houston, Beyoncé, Lauryn Hill, D'Angelo, Yolanda Adams, Amy Winehouse — just loads of people.
Did they influence your sound in any way?
They all influenced me in some way, whether that be melodically, lyrically or aesthetically. They're my heroes.
On that note, how would you describe your music style?
My music style is a fusion of all of the things that I love: R&B, hip-hop, jazz and reggae.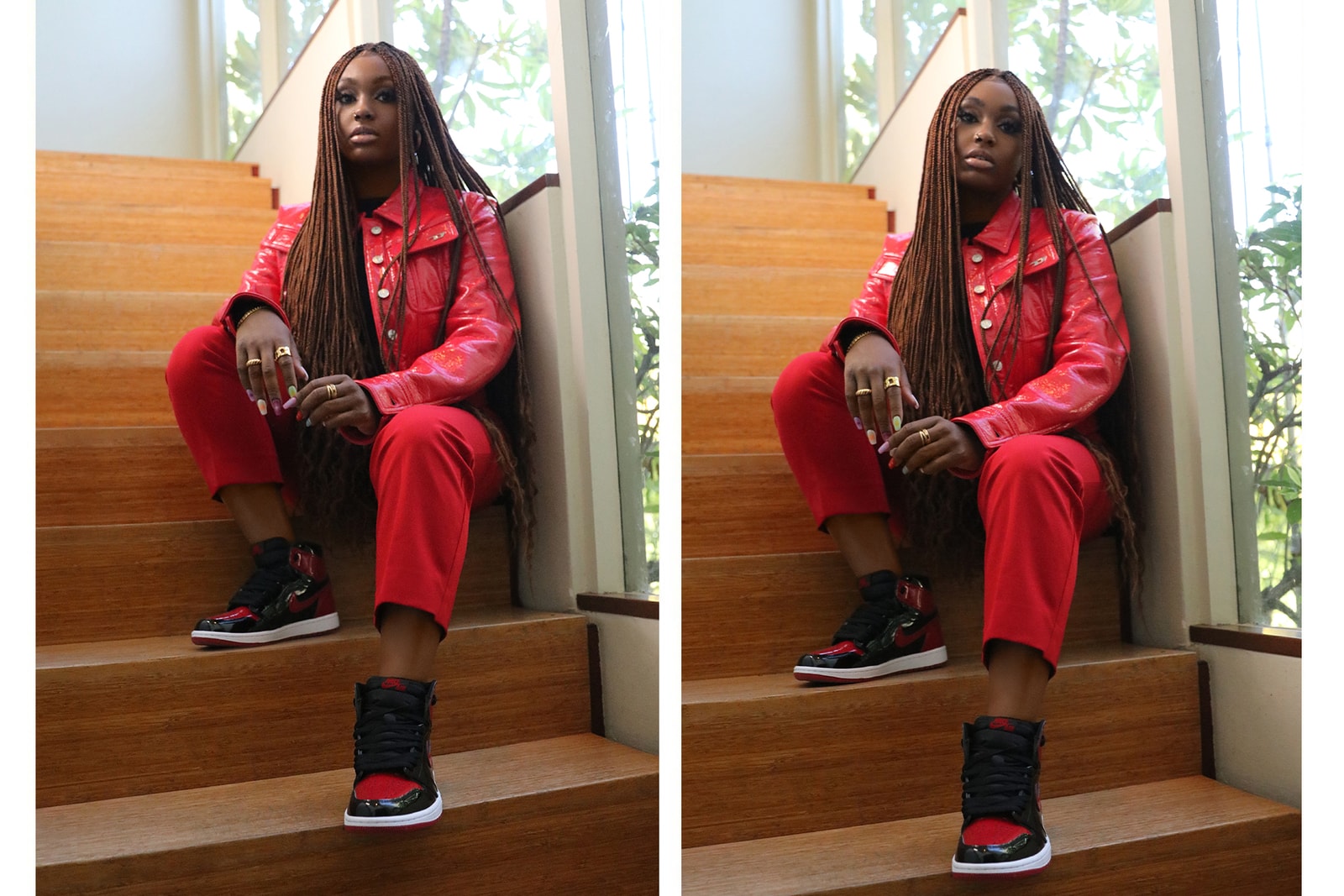 How does London's music scene compare to other cities that you have visited?
If you're talking about the gig scene, then I think Londoners interact with the artist on stage, even if they don't know them or their songs. If they like the music, they'll move.
You're currently on tour with Jazmine Sullivan. How has the experience been treating you so far?
There's been a lot of ups and downs as COVID has interfered yet again. However, we had a lot of fun at the cities we were able to visit and we had great shows. I'm so grateful that I get to travel the world because of my art.
What else do you have in store for 2022?
An album. My own tour. World domination.