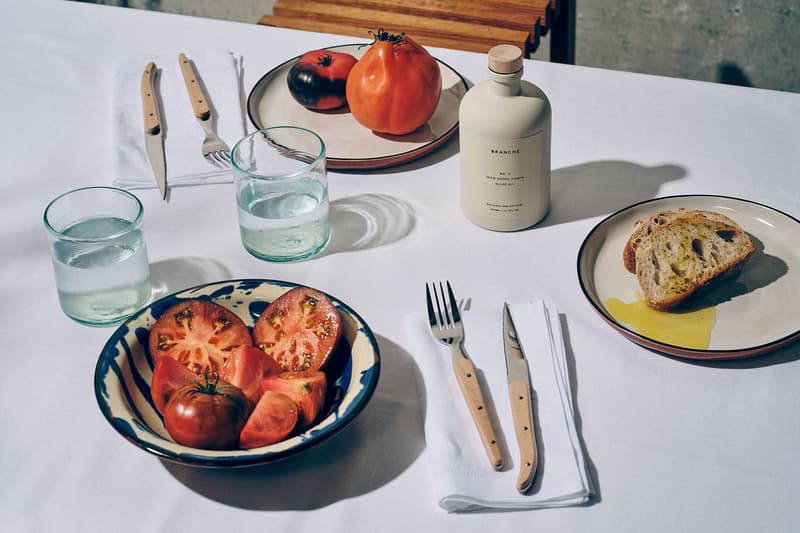 Culture
This Olive Oil Has Been My Go-To This Heirloom Tomato Season
Meet Branche, a new brand making extra virgin olive oil that is both delicious and transparently sourced.
This Olive Oil Has Been My Go-To This Heirloom Tomato Season
Meet Branche, a new brand making extra virgin olive oil that is both delicious and transparently sourced.
Summer has been the perfect season for everything from light salads to refreshing desserts, with buzzy recipes taking over Instagram and TikTok. These dishes call for staple ingredients like olive oil, which is why in the latest installment of Hypebae's Editor's Pick, we're highlighting Branche, a new direct-to-consumer company producing extra virgin olive oils that are transparently sourced.
Branche sources its two products — named No.1 and No. 2 — entirely from Spain, prioritizing transparency to ensure its customers are aware of where their olive oil comes from. The brand, run by cofounder and CEO Carlos Agudo whose family has worked in the industry over multiple generations, runs each batch of olive oil by a group of experts to ensure all of its products are of top-notch quality.
Branche's two olive oils have been my go-to when it comes to hosting friends or even fixing up a quick lunch. Continue reading to learn more about the No. 1 and No. 2 varieties and why it's become a staple in my kitchen down below.
WHAT IS IT: Branche's Olive Oil No.1 and No. 2
HOW TO ENJOY IT: The Branche No. 1 extra virgin olive oil boasts a herbaceous, earthy flavor, making it perfect for soaking your sourdough bread in. The tangy, grassy, aromatic flavor goes well in summery salads. This season, I've been drizzling the oil over cherry tomatoes and heirloom tomatoes, topping it off with a pinch of salt and pepper for an ultra-easy yet delicious appetizer. Meanwhile, the Branche No. 2 extra virgin olive oil features a more buttery texture and nutty, sweet aroma, making it an ideal companion for late-night ice cream cravings. You can also use this variation for sautéed vegetables. Whenever I'm feeling lazy, I'll use this oil to make a quick garlic oil pasta.
On top of the rich flavors and aromas, the two olive oils are packaged in beautifully designed 12.7oz bottles in neutral khaki green and ivory shades. A minimalist label and wood bottle stopper complete the design, making both options — on their own or together as a bundle — the perfect housewarming gift. When I finish mine, I plan on reusing the bottles as vases on my shelf.
WHERE YOU CAN FIND IT: You can find the No. 1 and No. 2 olive oils on Branche's website. Each bottle is priced at $40 USD while a bundle costs $77 USD.
---
Share this article