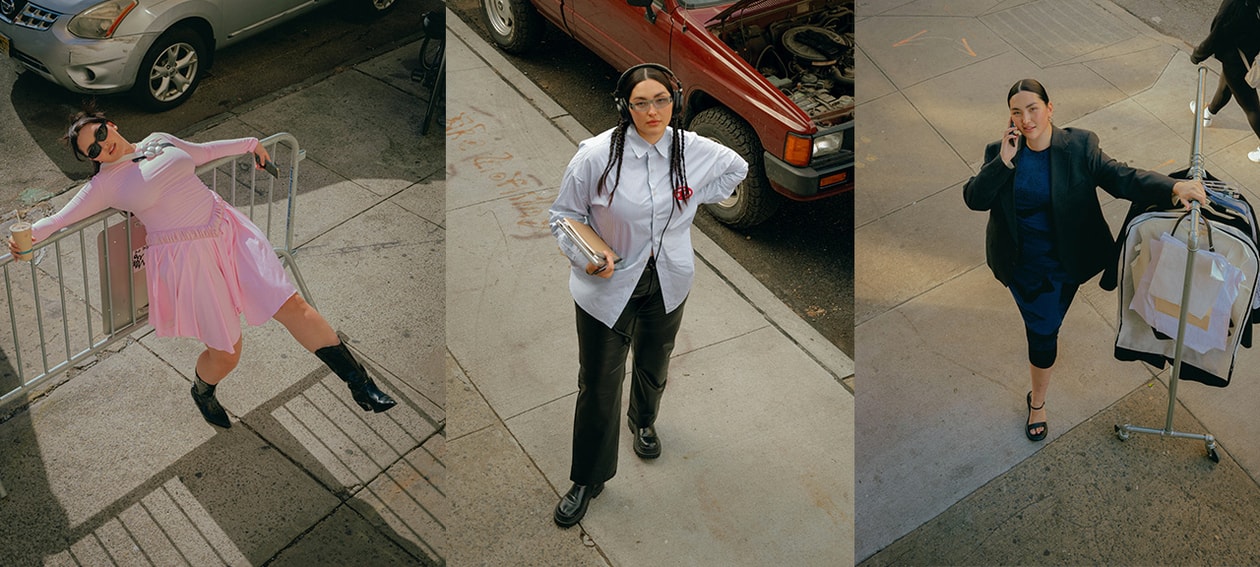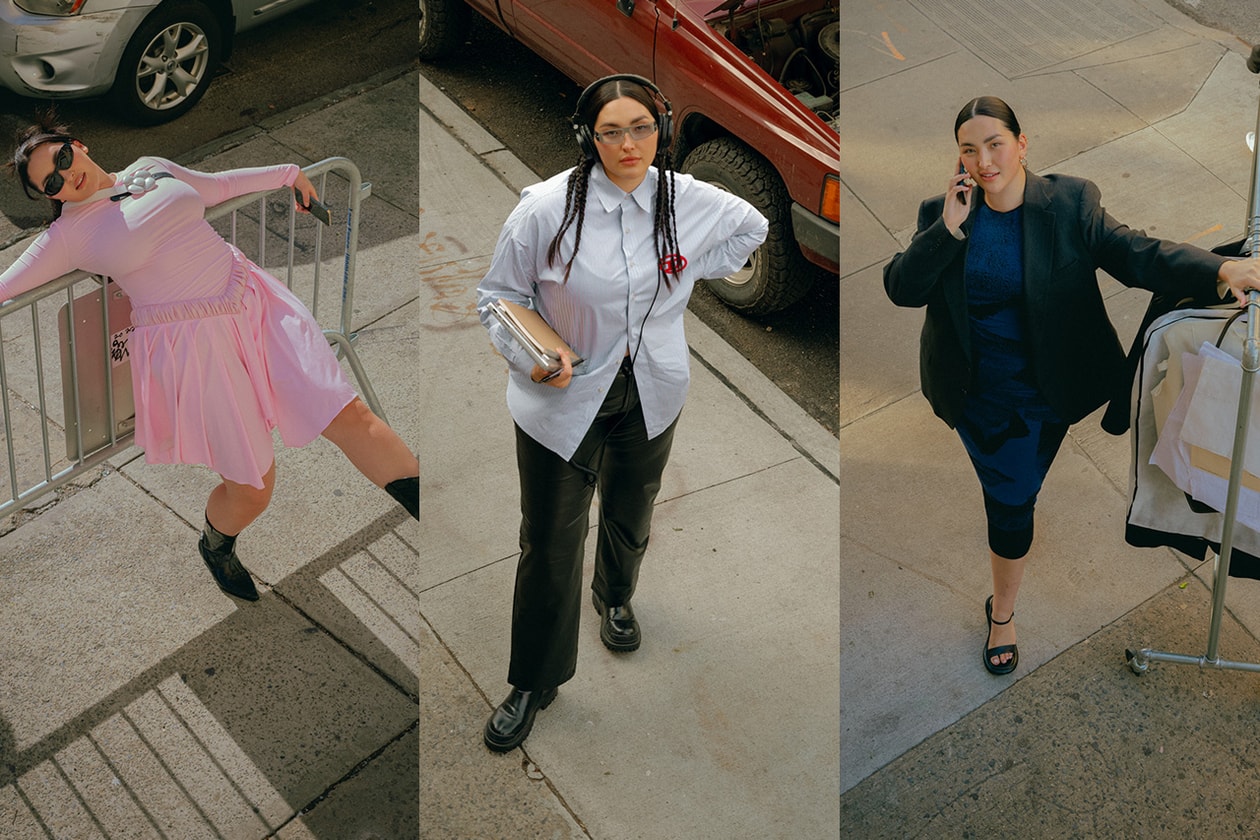 Hypebae Captures the Many Faces of Yumi Nu
The model-slash-musician dives into her creative inspirations, personal growth and self-acceptance.
Yumi Nu is not one to sit still for long.
The model-quasi-musician first started making waves when she began writing her own songs at the age of 12. Her debut EP Haijime, which translates to "beginning" in Japanese, is a refreshingly candid six-track diary entry, narrating Nu's personal journey, learning how to break generational curses, as well as take up space. Her latest single, "25," is an infectious and melodic track that shows her growth and evolution as the singer has shed her skin to step into the woman she is today.
Despite being an innately creative individual, the now 26-year-old hasn't always found the spotlight to be a source of warmth. While the multitalented model was in front of the camera as an infant, joining her mom on photoshoots, she didn't find her footing as the fashion industry was inhospitable to anyone who didn't fit the mold. "For anyone in my generation or before it, we can attest to how harsh the beauty standards of society were cornering us in all forms of media. It makes a big difference in your mental health and self-esteem to see yourself positively represented," the creative shared with Hypebae.
Nu has become the representation that so many of us desperately need as the quickly rising star has already made history in the modeling world as the first Asian-American plus-sized model to grace the cover of Sports Illustrated.
Inspired by Masahisa Fukase's "From Window" series, we photographed Yumi Nu and her every day looks, showcasing her versatility as a model, founder, artist and inspiration to many. To hear more from Yumi Nu, continue scrolling for our full interview.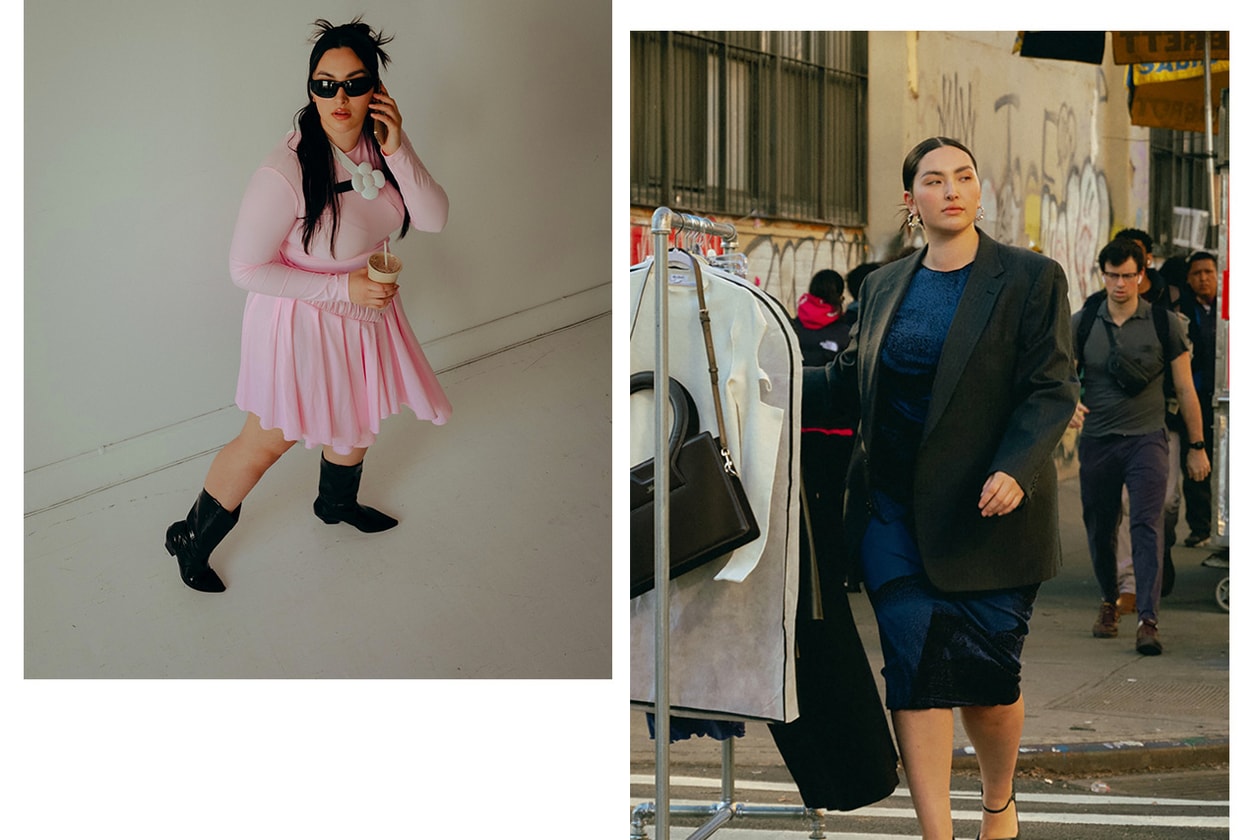 You are such a versatile artist. From founder to model to musician. Do you draw inspiration from one thing to the other? What is it like to balance creativity in so many forms? 
I wouldn't say each of them directly inspire each other, but I think I get inspired as a creator as a whole. I get inspired as a model, artist and designer at different times and in different ways. I just want to keep creating art in many forms for the rest of my life. That consistent flow of creative energy and inspiration manifests in many different ways for me.
Your lyrics are highly personal and often read as a poetic diary entry yet are set to incredibly infectious electronic beats — could you provide insight into your creative process? 
Typically, I pick some chords that feel good to me in the moment and sing melodies over it until I find one that feels really good for me. Then, I build out the rough structure of the song and fill in the lyrics after. Lyrically, I try to pick a topic or story that has been on my mind and fill in the pieces of the lyrics around that.
Coming from a very musically-inclined family, could you share your own personal musical inspirations?
 I find that I'm less hooked on specific artists but more on a medley of singles from many different artists that each bring something different. My current inspirations and favorite songs are made up of earthy guitar sounds, ethereal vocals, unique layers and dynamic pop writing.
What artists and genres really excite you right now? 
The smaller, DIY artists coming up from the internet are bringing a new freshness to music and it's very inspiring.
"25" was your latest release, can fans expect new music in 2023?
Yes, my next single is called "Former Life," which is out now.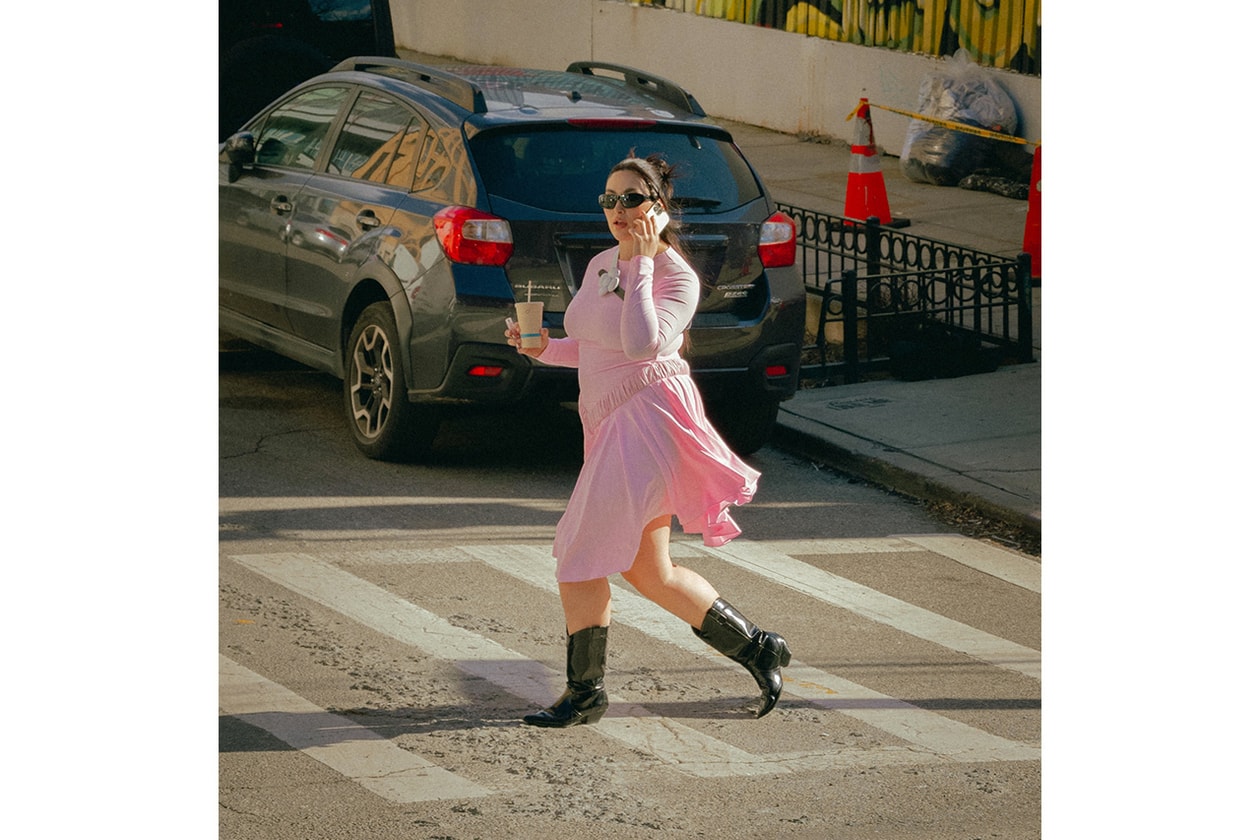 As the first Asian-American plus size model to grace the cover of Sports Illustrated, can you share how the lack of representation of bodies and faces like yours may have impacted your confidence growing up? What does it mean for you to be that representation today?
For anyone in my generation or before it, we can attest to how harsh the beauty standards of society were cornering us in all forms of media. We would see one singular form of beauty consistently praised and anything outside of those lines must be fixed. When you're a developing human being, you're looking at the media to validate your worthiness and beauty — sadly most of us didn't grow up with media that gave much wiggle room. I'm so thankful to Sports Illustrated for the opportunity to be a part in the change that this new generation will see. It makes a big difference in your mental health and self esteem to see yourself positively represented.
While the fashion industry has come along way, body diversity is often treated as the exception rather than the norm. What aspects of the industry do you still think need to change and become more inclusive?
My biggest thing. which is the reason why I started Blueki, is that the brands that do include curve models, very rarely offer the size range that the curve model could fit into. They want to look inclusive for putting a curve model in a show or campaign, but if you went to buy it as a plus size customer, you couldn't. So essentially what we see all the time is false advertising, it's performative branding. I want to encourage brands to start extending their sizes, I promise there is a market for it bigger than you could imagine. I also feel that the high fashion industry tends to use one to three curve models per runway show and call it a day. It doesn't feel intentional, it doesn't feel caring, it feels popular. I think you can tell the difference when it's authentic.
How did you overcome the obstacles still present in our fatphobic society to take up space as you do now?
It sounds weird but I think that after enough practice, I re-wired my brain. I don't look in the mirror and hate myself or pick apart the things I used to. It doesn't matter if society tells me to. I have good days and bad days but after enough positive self talk over the years, I've uninstalled enough of the bulls–t I grew up with to live a happier life now. I'm also just tired of how much our society has to make everything about our bodies, we have so much more to offer.
Out of curiosity  — what does your self-care routine look like and how do you prioritize your mental health?
As of 2023, it looks like building a strict morning routine. I won't go on social media, my email or check my text messages until I've moved my body, meditated and journaled. This past year I found myself struggling a lot with being still and slow and that scared me a lot. I'm prioritizing all aspects of my health this year.