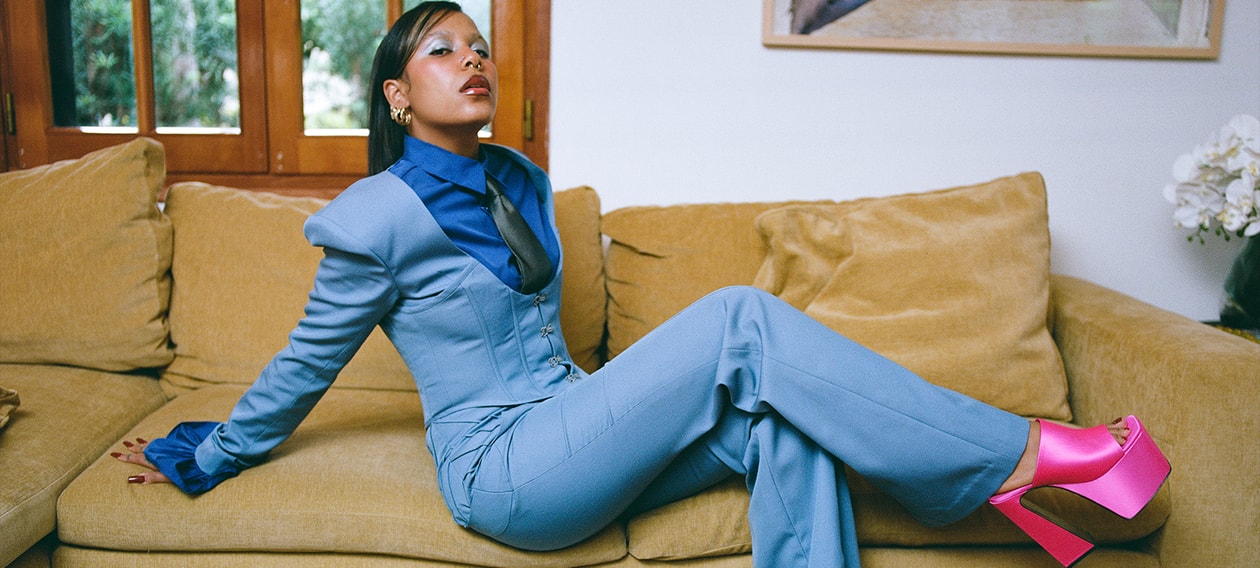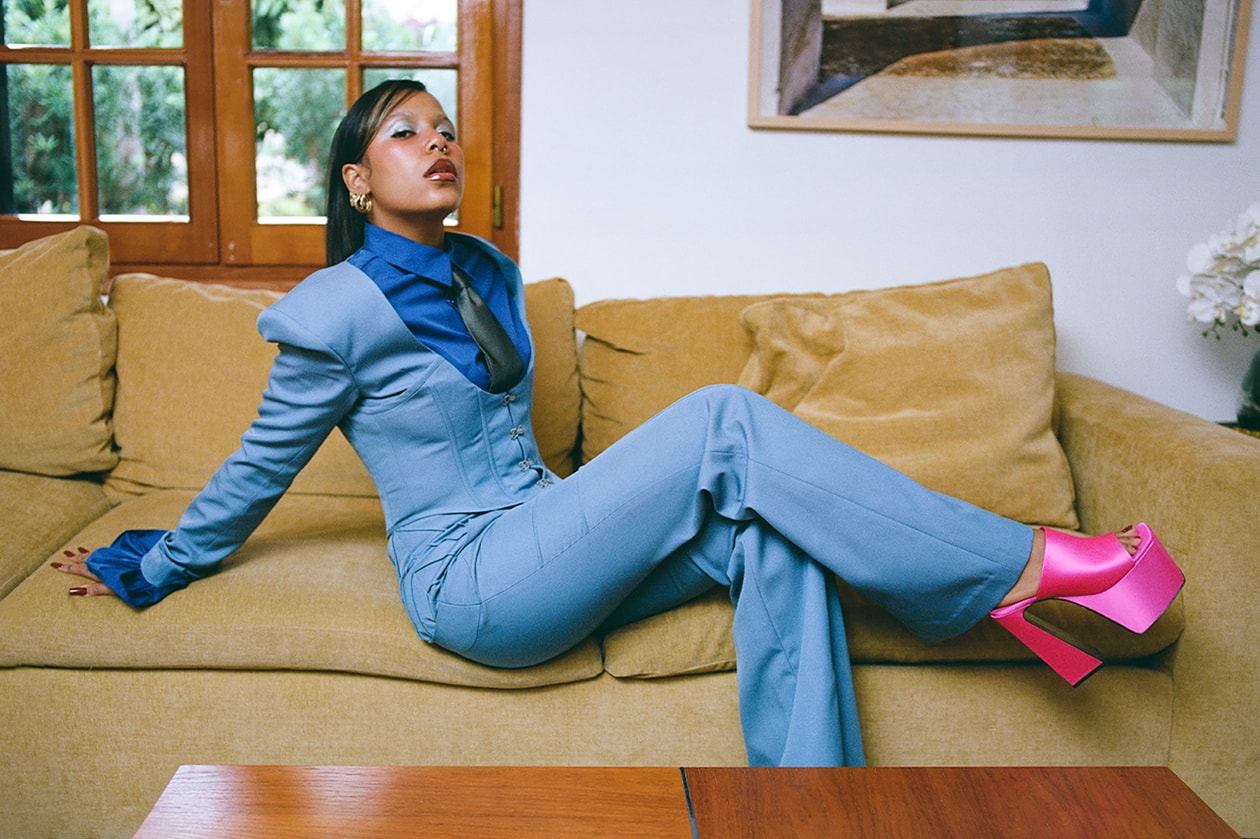 BAEwatch: Tokischa
The Dominican rapper discusses her controversial music, OnlyFans and co-signs from your favorite icons.
Whether you've witnessed her kiss Madonna and Rosalía, heard her hit single "Delincuente" trending on TikTok or are simply new to the world of Tokischa – prepare for the most unapologetic and explicit intro, yet.
As the Dominican artist transitions into the U.S. music scene, she debuts a sex-positive edge that most study in order to perfect. From adlibs that sound like orgasms to p-ssy popping dembow and reggaeton, she's introducing a new wave to the states and ironically, some feminists are losing their sh-t.
Also known as the Popola Presidente – translation the "Pussy President" – Tokischa rewrites the rules for female artists, reminding them to be unashamed. With a viral OnlyFans community that embraces her nude form to getting banned from a small town for posing nude in front of its Virgin Altagracia statue, its clear Tokischa gives no f-cks. She's not toning it down for anyone and as her fanbase grows, the Dominican artist encourages women to do the same.
In Toksicha's world, it's all about the music and the kinky world her creativity births. Women run sh-t. And for anyone that has a problem with that, she has a few words.
Keep reading for our exclusive interview with Tokischa – the Popola Presidente in Miami.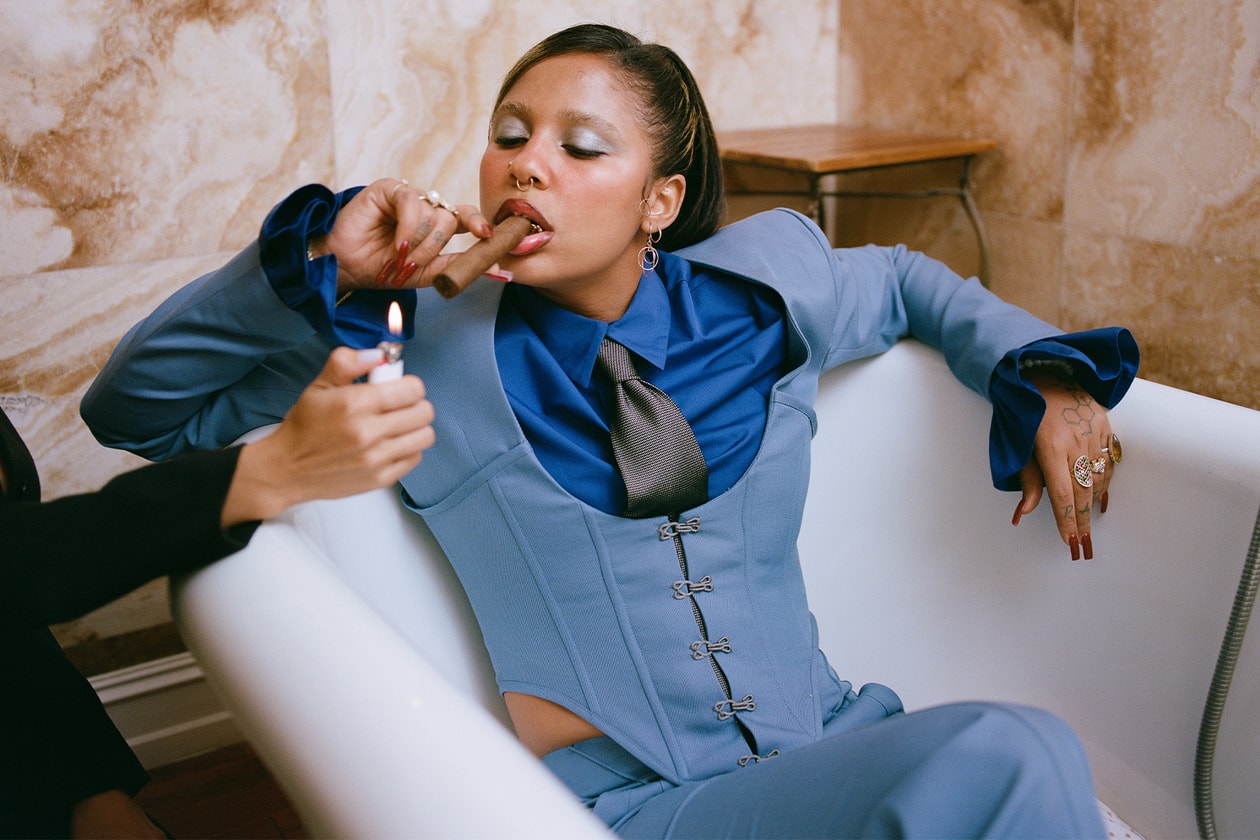 What inspired you to lead with and embrace the name "Popola"?
Popola is everything. We all come from a popola, from a woman. To me Popola empowers women. It's important! Everyone loves popola, men, women and gay men. It's important.
Our introduction to you was through "El Rey de Popola" where your voice is almost identical to an orgasm. Was this intentional?
It comes naturally to sound like that — as if I'm cumming.
Were you nervous about debuting as a sex-positive musician? Or was it easy to embrace sexuality through your music?
I was not nervous, because I did not plan to do that because I have been like that my entire life since I was a little kid.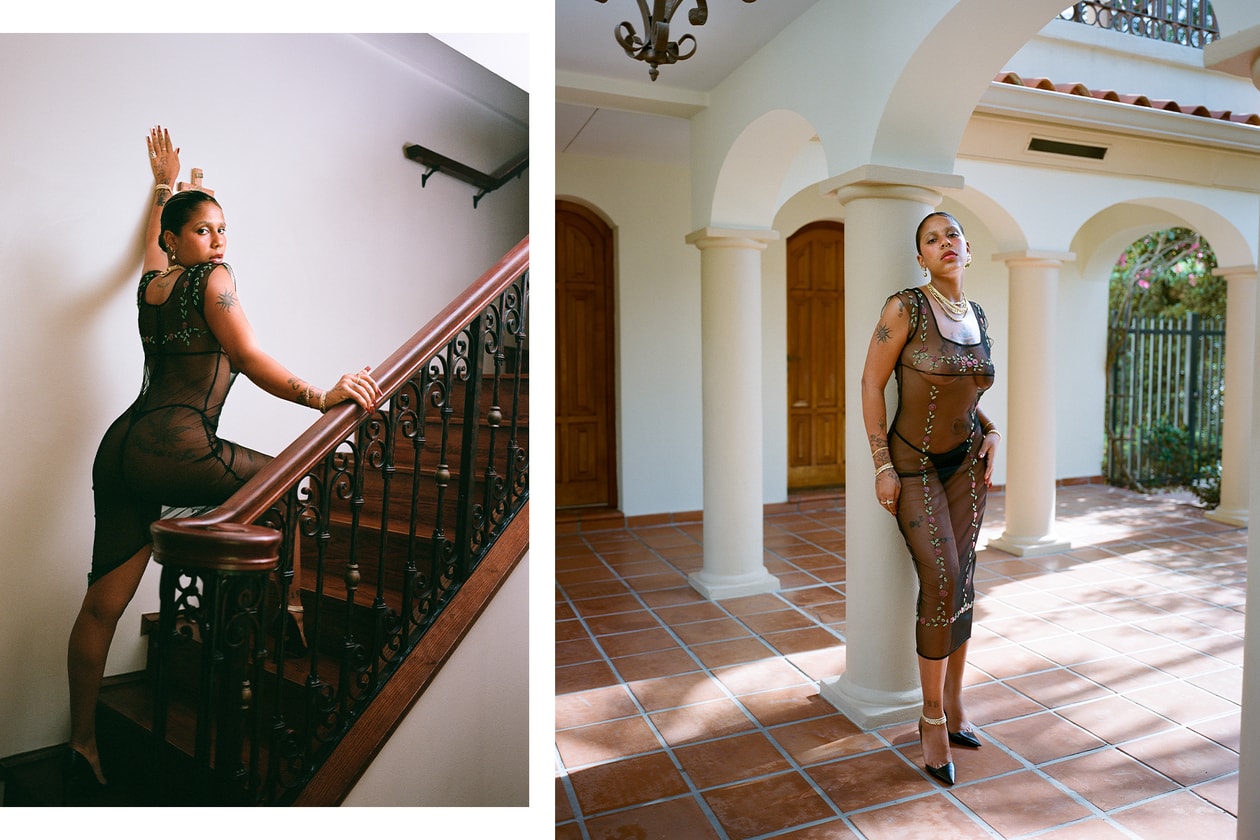 You're also one of the few musicians with an OnlyFans that did sex work before fame. Usually, female artists struggle to be taken seriously when doing sex work, yet you do it with ease. What inspired you to begin your OnlyFans? 
Do you know what really inspired me to create an OnlyFans? Getting banned from Instagram. Because I always loved recording and taking pictures of myself naked, sexually and fucking. Because there you can post whatever you want and not get banned. After a while, I realized that I can get money from that, and it really helped me during the pandemic lockdown. I was so broke and OnlyFans brought me money. And with that, I invested in my career.
How do you feel about people who view you as controversial? Do you think that you are?
I am not. I don't feel that controversy is something that we do. What makes things controversial is the public and the people. If I post a picture of me naked, how I like to be all day in my house chilling — it's how I feel the most comfortable. It's the people that gasp and say "OMG she is naked." So I feel like people make controversy and I am just being me.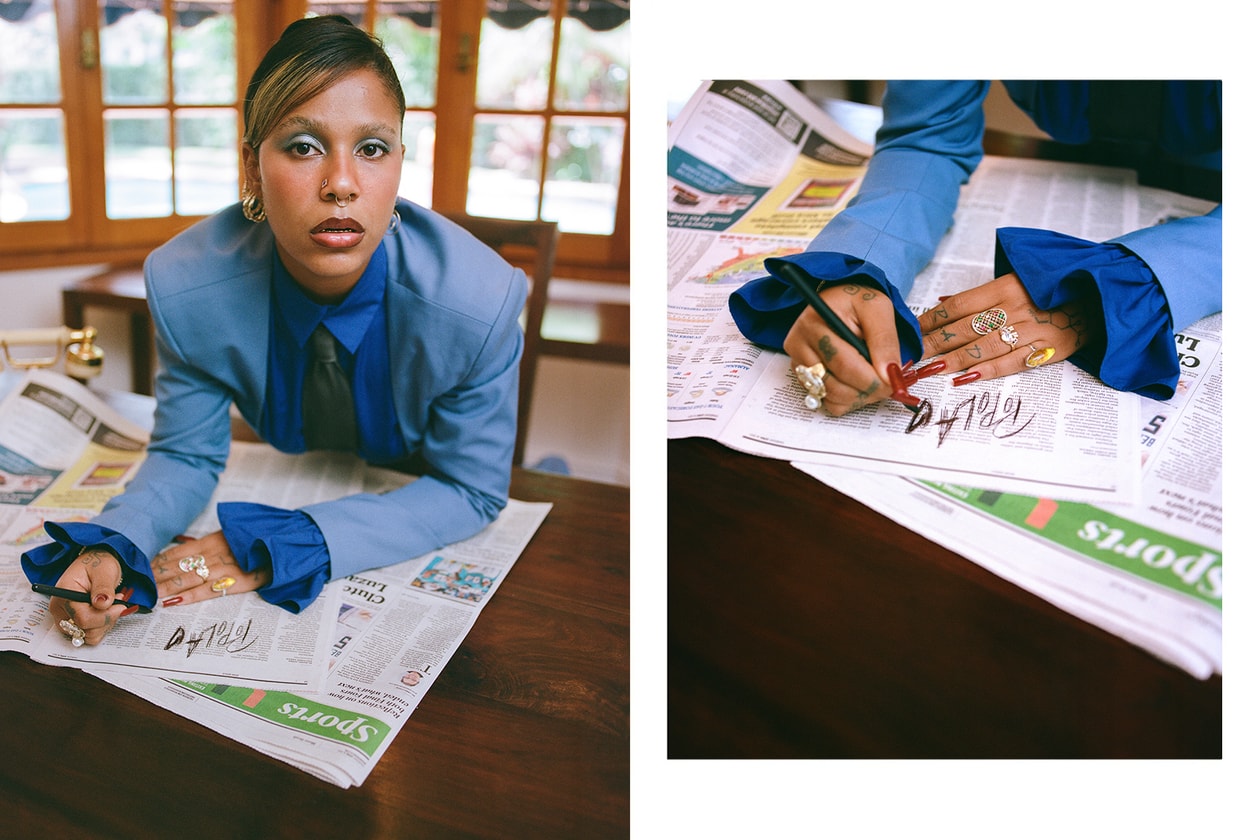 Feminists heavily criticized the lyrics to "Perra" as controversial. How did this make you feel considering you frequently advocate for women?
I feel like feminism for me personally is to feel how I want to and I want to feel free. Feminism was created for women to be free. So I feel that these women who call themselves feminists and criticize other women for being free are not really representing the true meaning of feminism.
Out of the many wild concepts you feature in your music videos, which is your favorite?
There are two videos that are important that I really really like. "Tukuntazo" it's so so so so good. I love that song and the video, too. It was when we started and we were doing everything ourselves. Just Raymi [director], me and a little team of creators and people supporting everything. So I feel "Tukuntazo" represents so much when it comes to fashion, costumes, colors and vibes. I love that video, it's very special. One of the videos we worked the hardest for.
I really feel a type of way for the "Perra" video too because it was also a really creative world that we created. It's so misunderstood until this day and it was prohibited. It was like, "We worked really hard for this, Come on give us a break!"
View this post on Instagram
You were recently nominated for the Lo Nuestro New Female Artist Award and wore a mustache – iconic. On the magenta carpet, you said that you share your wins with all women. What do you hope your music will change for women?
It will give them freedom. I think we all need and deserve freedom.
You also announced your Popola Presidente tour and your debut album. What can we expect from this debut? Is it a new era?
I don't think it's a new era, maybe for me. But I guess for the public, the fans, the media it's going to be a new era because they didn't see the Tokischa of 2015 to 2017 and this album that I will be dropping soon is all about that past. The Popola Presidente is all about the present and this tour will be all about me, getting into this position –you know everything I worked for — and being ready to take over.
Your most recent collaboration, the "Players" remix with Coi Leray is a fire crossover between U.S. and Dominican culture, especially with the added touch of your explicit tone. How did this feature come to life?
I think her team reached out to my team, I don't know even know if she wanted to do this. Our teams created it and I am really thankful for that because I got to explore new vibes and I really really like the song. I tried to do the verse like three times and it only came out perfect when I was in New York. I don't know I guess it was the NY vibe.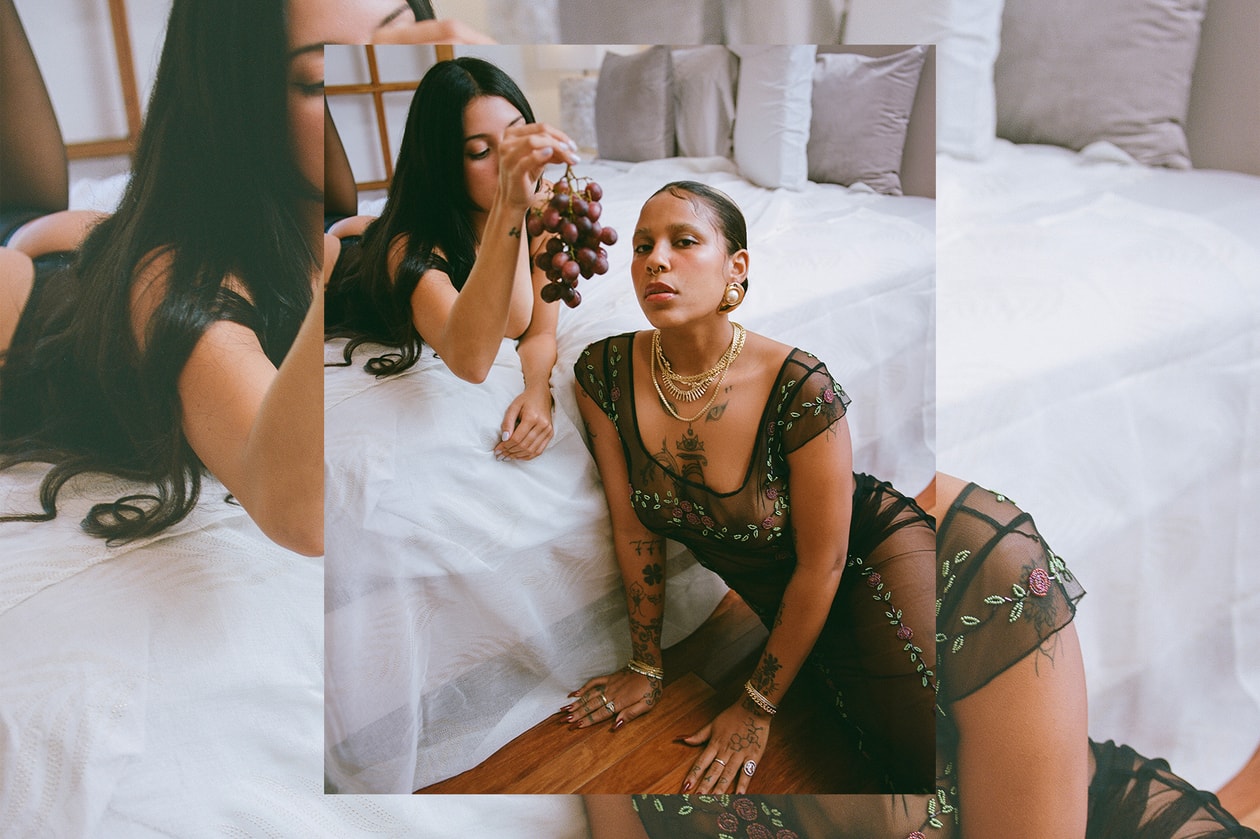 Another notable collaboration of yours is with Madonna, which also introduced you to the U.S. How did the Madonna collaboration come to life and what's your best memory from it?
The Madonna collaboration came to life because she invited me to the pride party she had in New York and we were like, "We should do a song together to perform together at that party." You know I think about that a lot, like I really have a song with Madonna the ICON ICON ICON. The legend.
My best and most fun memory was Madonna telling me during Fashion Week that to enjoy, you just have to get lit. She is so fun to be with and she is really is fun. We went to her house and it was so cute. I really do appreciate having Madonna as a friend, she is really amazing.
What do you envision next for the world and art of Tokischa?
What I envision is too much! It's a lot, it's real, honest and raw.