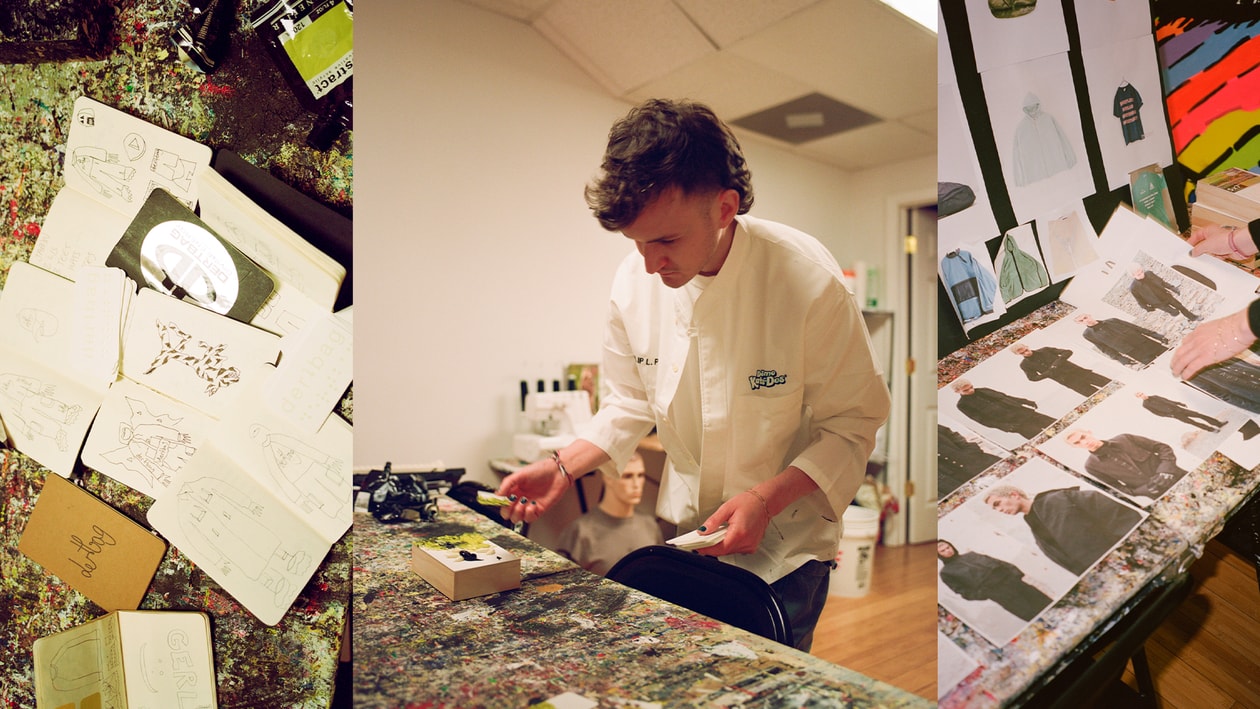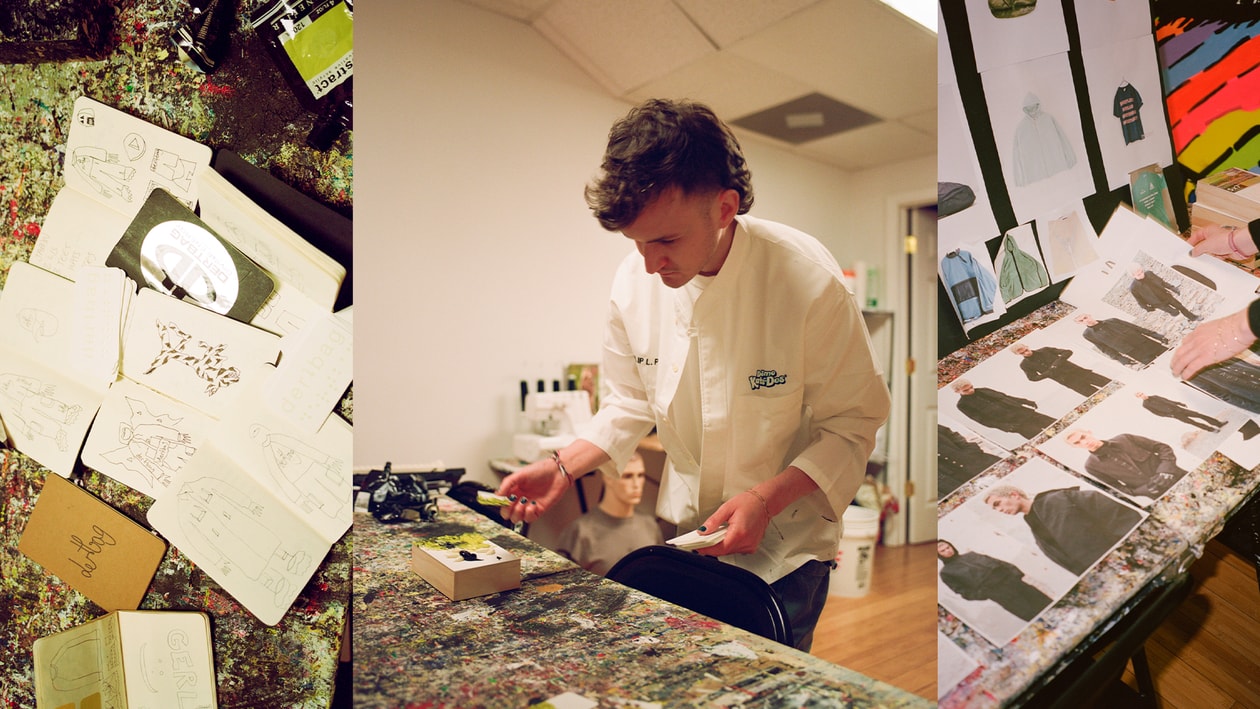 Behind the Atelier: Philip Post of dertbag on Designing With Intention and Forming the '00s Zeitgeist of Streetwear
The Connecticut-based designer gives us an inside look into his atelier.
Behind the Atelier is a fashion-focused series that examines the unique backstories and design processes behind the fashion industry's most captivating talents. Pulling back the curtain on each designer's creative space and practice, Behind the Atelier provides an inside look into the industry's most exciting names. For the 14th installment of the series, Hypebae tapped Philip Post of dertbag, the Connecticut-based streetwear designer, to take us behind the scenes of his atelier and community-centric storefront. In a candid conversation, the multihyphenate artist revealed how the inception of his brand began in his parents' garage, how designing with intention, honesty and authenticity remain at the crux of his artistic practice, and ways his label is superseding the traditional modes of streetwear by injecting positivity and meaningful change into the world.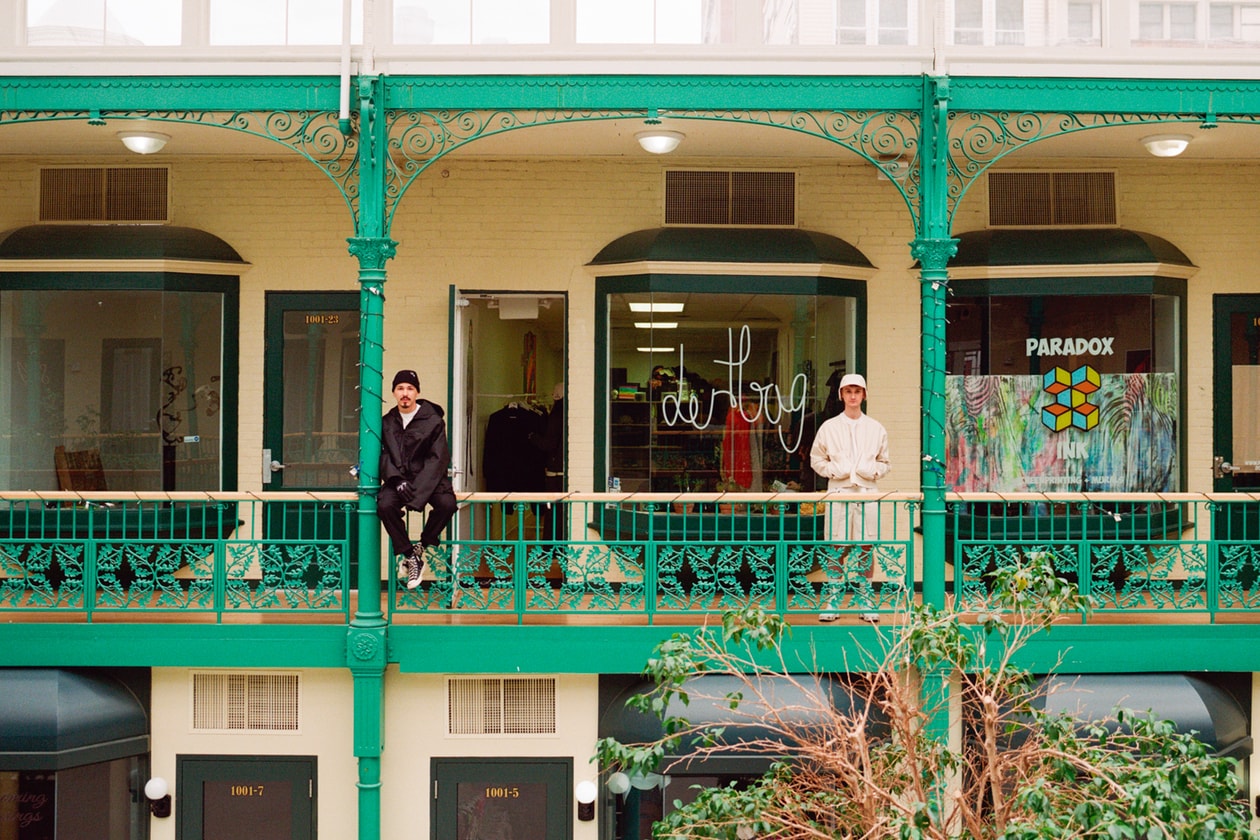 Ensconced in the ornate beauty and lush history of the Bishop Arcade Mall lies the dertbag atelier, home of the renegade streetwear brand, and a thriving fashion destination that serves the community of Bridgeport, Connecticut. Founded by designer Philip Post at the tender age of 16, the attainable, luxury streetwear brand born out of his parents' garage, has been indexed in the streetscape zeitgeist since launching in 2007, and later followed by opening his brick-and-mortar in 2013.
The Connecticut-born artist, who operates on the axis of street culture, hip-hop and art, has shaped the defining aesthetics and origins of '00s streetwear — cultivating an unprecedented range of elevated apparel that has been worn by Tyler the Creator, Steve Lacy, Kanye West, and M.I.A. The self-made entrepreneur's entrypoint into the design world began after he was diagnosed with Crohn's disease and colitis at 13. As a result, the wunderkind began making one-off, graphic T-shirts to wear at school in order to distract himself from the life-altering diagnosis, eventually turning his dream of owning his own fashion brand into a tangible reality within a few years.
Dedicated to constructing timeless clothes that seamlessly intertwine individuality, comfort and practicality, Philip has deepened his evolutionary creative practice by designing with intention, and translating personal challenges into a source of light during times of darkness. His brand's name, which is an acronym that stands for, "Divine Energy Radiates Through Beauty and Genius," is a testament to how the luminary emanates hope for his local community, in addition to positively impacting streetwear at large.
Propelled by an anti-fashion rhetoric that has cemented dertbag's cultural cache within the landscape, his conviction to craft has been enacted through a continual state of refinement and reinvention of the brand's distinctive codes. With August 2023 marking the 10 year anniversary of dertbag's Bridgeport storefront, the prolific talent has spawned an expansive web of like-minded creatives and devout patrons — across the US and around the world — who are drawn to his soulful artistry and supernatural energy. Generating bespoke graphics, cut-and-sew garments rooted in tasteful functionality along with hand-dyed and hand-painted styles — all made from durable, high-quality materials like recycled cotton or natural ripstop fabric — his cutting-edge designs are illustrative of how the art of fashion can be used to unearth the human experience.
To get to know the designer, Hypebae sat down with Philip Post of dertbag to discuss ways in which his design methodology is fueled by the desire to create positive change, why exploring recurring themes such as evolution and self-discovery are an integral part of his artistic practice, and how the community he's built is a vital part of his brand.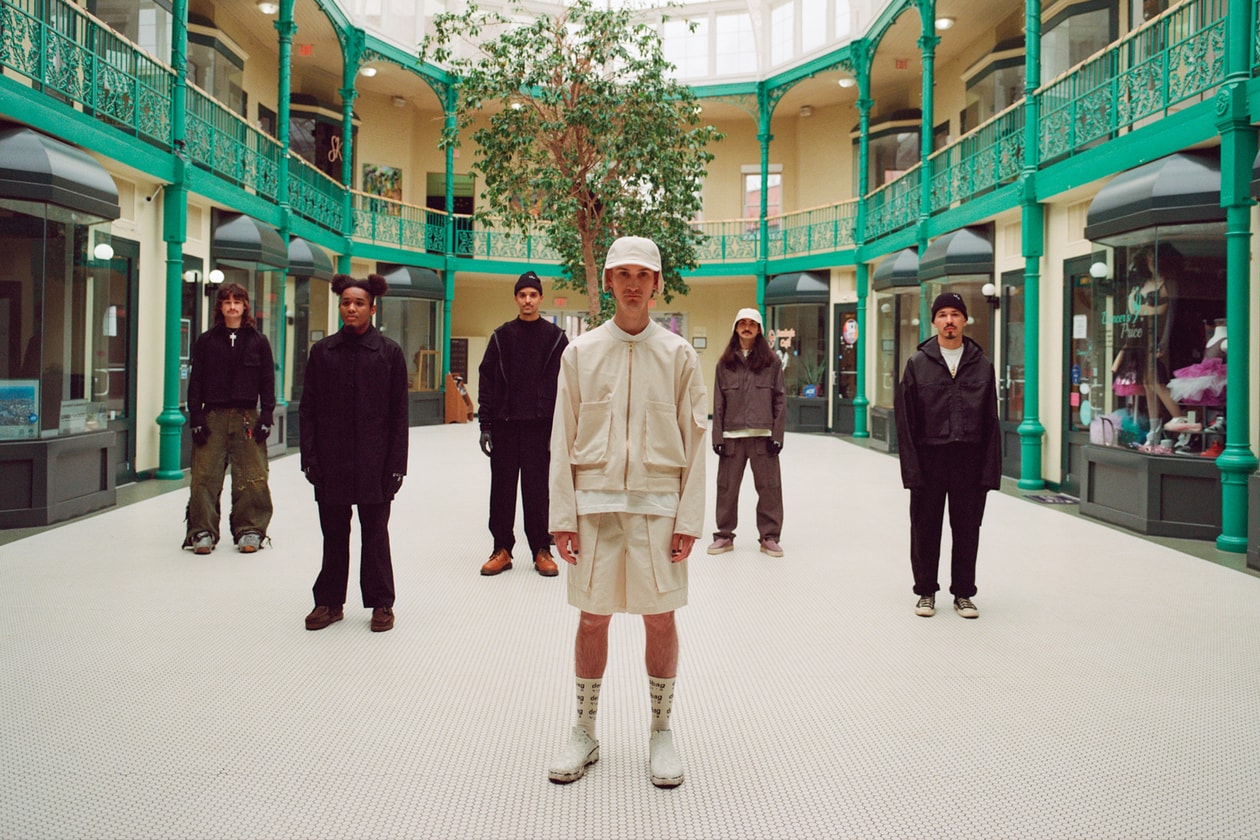 What was the catalyst that inspired you to start making clothing?
When I was 10 years old, I got diagnosed with Crohn's Disease while switching from public to private school. All the kids were required to have laptops and the cool kids got Apple MacBooks when they first came out. I had a Dell and it was equipped with Adobe Fireworks which was like a bootleg Photoshop and I started making robot faces out of different shapes and colors. I ironed on the robots I made onto T-shirts and started selling them in 6th grade. That was the start of making clothing. I was fortunate enough to be exposed to art my whole life and grew up with it in my house. I went to my dad's art studio growing up. My mom, who is a writer, encouraged creativity and gave me her father's art books when I was of age to appreciate them. I think what my parents instilled in me was knowing that having a creative outlet and being able to make money from your art is a possibility — that had a huge influence on me. In a way, I want to inspire people the same way my family inspired me.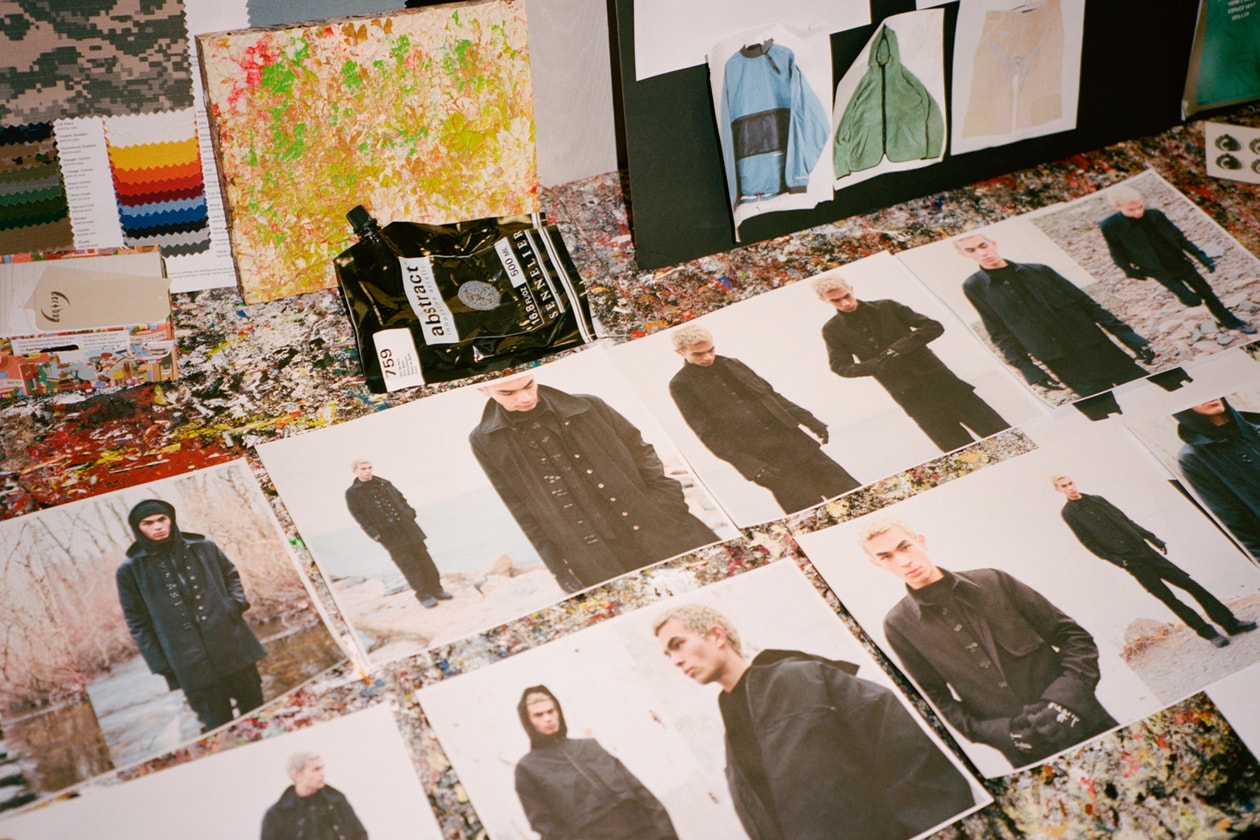 How do your designs serve as a mode to channel your life experiences?
What sets me apart with how I create clothing is using this frequency of who I am and not being afraid to show people that. My work is an extension of who I am. People have seen me grow up alongside my brand and my supporters have evolved with me, and have helped to create the identity for the brand. I'm inspired by life and seeing beauty in the mundane or natural occurrences which allows me to formulate my thoughts or ideas into a collection. By designing clothes, I'm able to figure out who I am and what my purpose is. That's where my brand's acronym comes into play. I am trying to create "Divine Energy Radiating Through Beauty and Genius."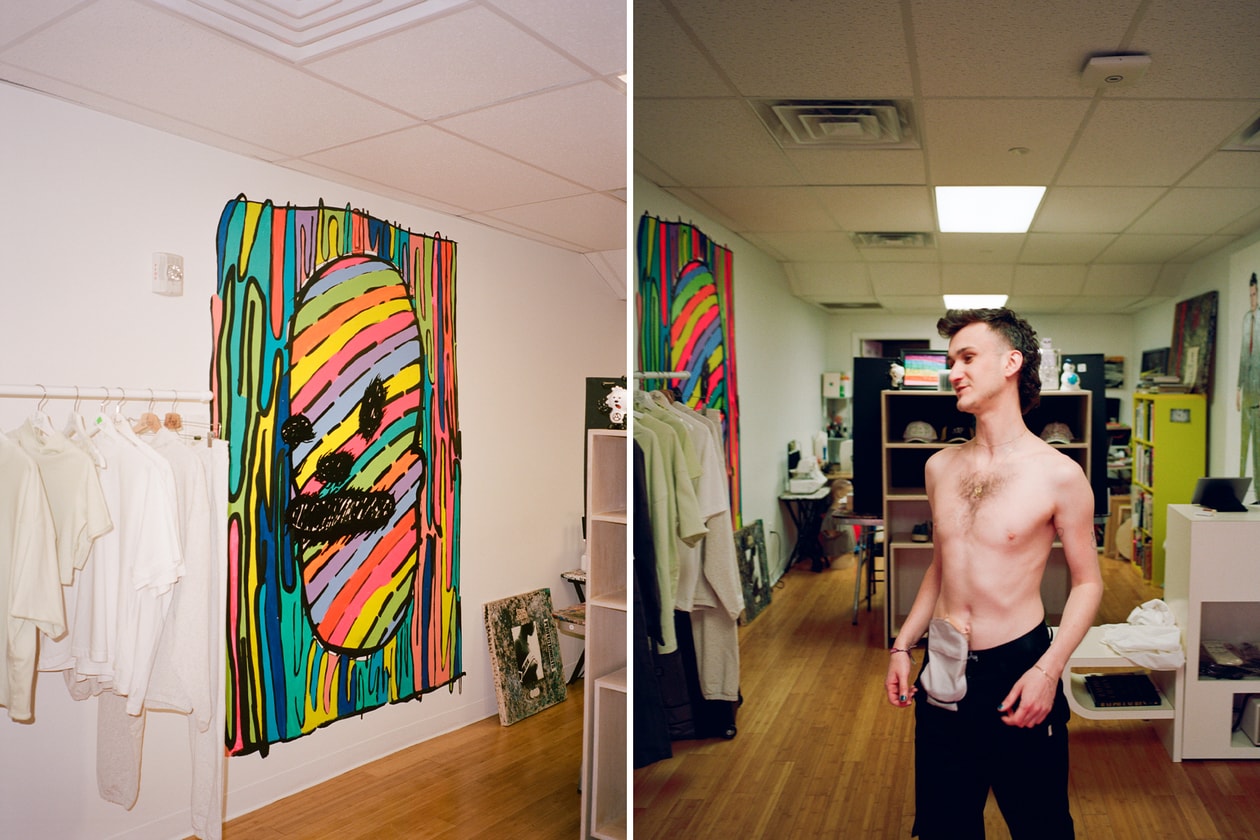 Tell me about your store located in Bridgeport's historic Bishop Arcade Mall and what it personally means to you.
Around my senior year in high school, I was working towards solidifying my brand and ended up opening my shop after I graduated in August 2013. The atelier is tucked away on the second floor of the Arcade Mall, so it's kind of a hunt to find it. I like the fact that people who have never been inside the mall are in awe of the building's architecture and then they come into my space, and it's a different world. We don't have a lot of places where people can go to buy original tasteful clothes and in the 10 years of owning the shop it's become an epicenter for the creatives of Connecticut who know what's up, and a destination spot for out-of-towners. Time is the most valuable thing we have and these moments where people are taking the time to check out the shop, and experience what I've made are the highest compliments. It's important to show people I can serve my community with my brand and not be in a big city to do that.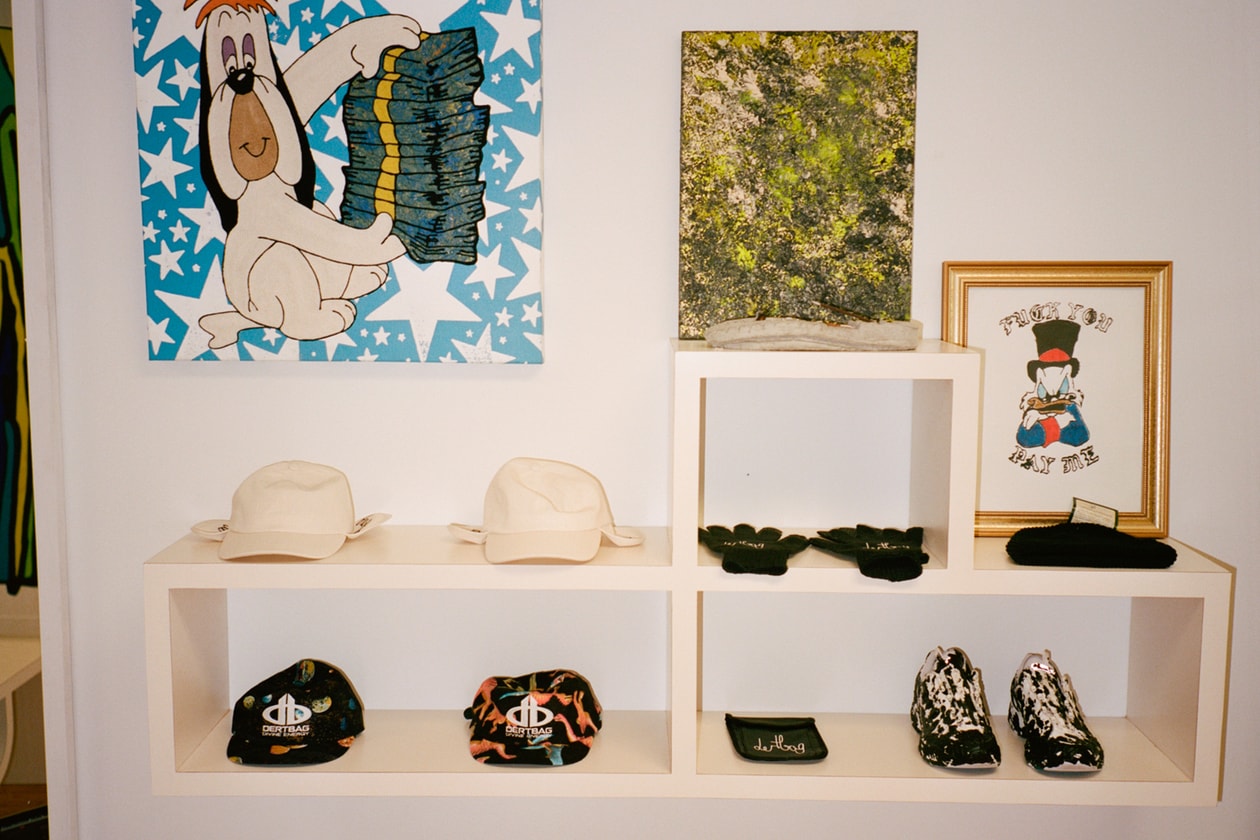 How has the use of hand-dyeing and incorporating braille played a role in shaping your design aesthetic?
In 7th grade, there was this local brand called Kultjah. Jermaine West, who's an artist from Norwalk owned the brand and had a shop in South Norwalk. He was screenprinting and hand-dyeing his own clothing which was really unique and cool. Kultjah was definitely a big inspiration for me. I remember buying my first manual screen-printing press off of eBay. I started going on YouTube and was figuring out how to squeeze the emulsion or how long I should wait for the light to hit.
Everything that I taught myself about dyeing ended up helping me when I was working at YEEZY because they didn't really have anyone who was knowledgeable about how pigment or liquid dye could be used. With dyeing, I really see it as an art. When referring to my work, I like to say that the screen-printed pieces are more like acrylic paint because that type of paint dries so quickly, and then the ready-to-wear designs are more like oil paint because it takes more time to produce.
In 2012, was when I started to use braille because I loved how the dots and circles can be seen as abstract, and also double as a branded design when injected into screen-prints or with snap buttons that spell out dertbag. Growing up with a disabled mother and having a disability myself, it's really important for me to shed light on the realities of coping or adapting to a different way of life by using clothing as a way to represent the disability community. I create with intent and I believe having the right intention can lead to a more honest design.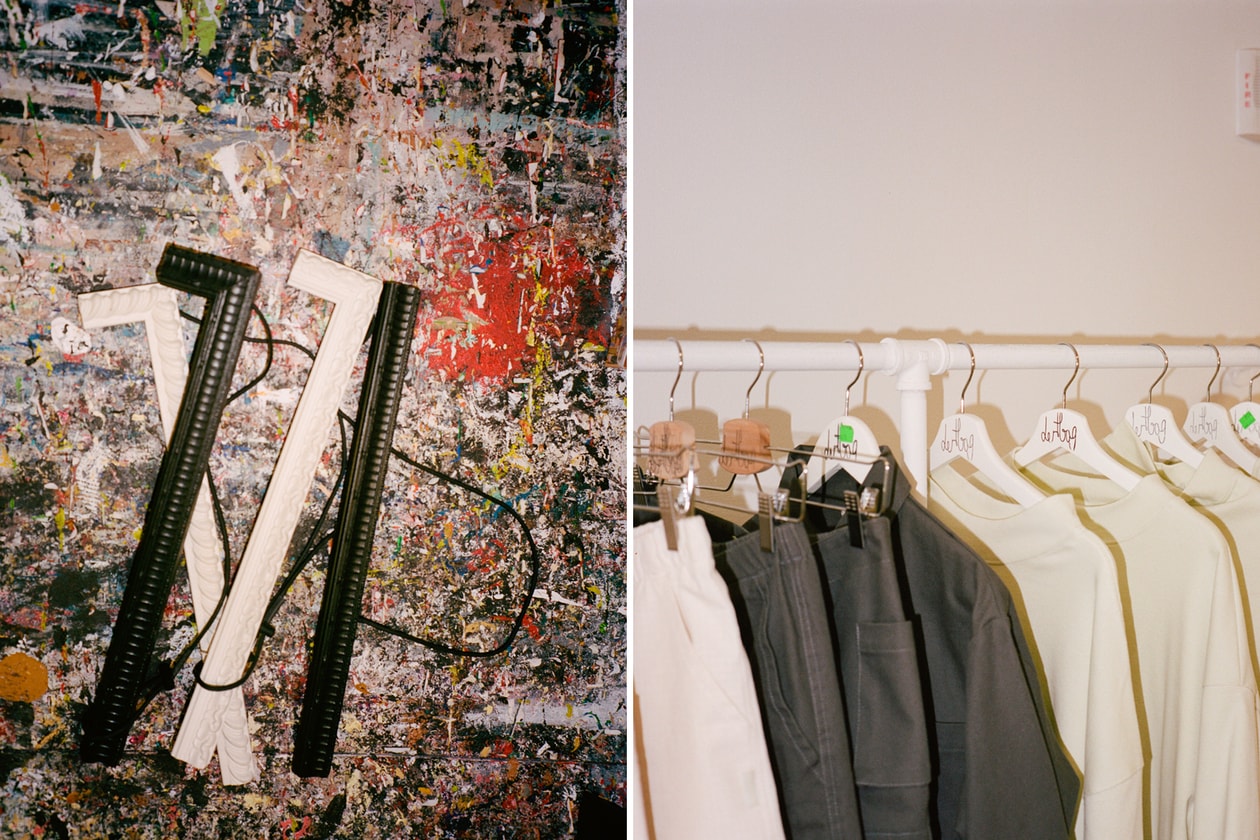 How did working with Kanye West influence your career trajectory?
In the summer of 2016, I was brought on by Ye to work for YEEZY season 4 for about 10 days and was also helping with designing Saint Pablo tour merch. After my 10 days ended, I asked if I could come back and I was able to work on YEEZY season 5. Around January or February that year, Ye asked me to be the art director for the YEEZY x adidas apparel line. I had a team of four people that I managed and we created the adidas Calabasas collection which never ended up coming out.
That experience was my version of going to school and getting a crash course in fashion. I was learning how to put collections together, producing runway shows, learning the business of running a brand, and working under pressure while producing at the highest level possible. That was the first time I really saw money. Being financially-free and having someone like Ye believe in me gave me space to create, and be me.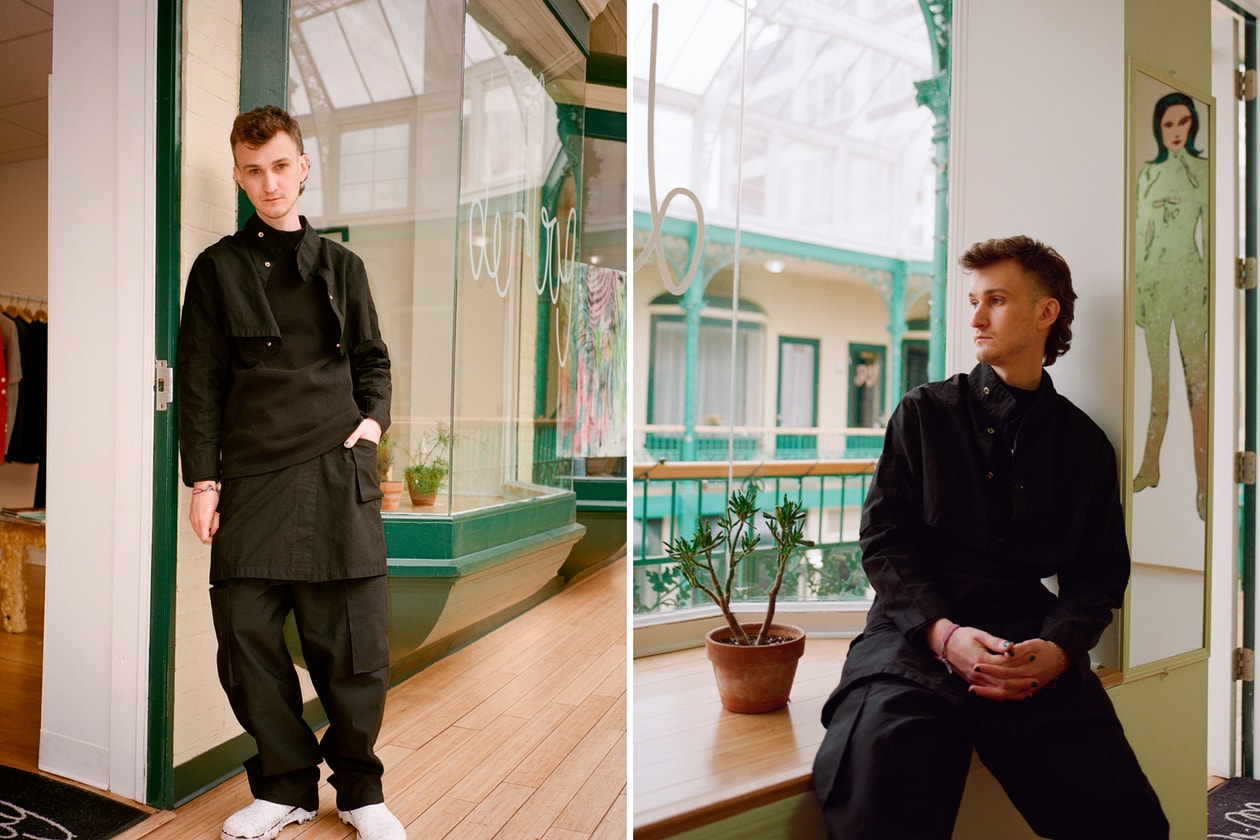 How is your design methodology defined by creating with intent?
There's been a lot of uncertainty that comes with running my business and learning how to refine my craft. I want to create a better world through art by being able to inform taste and eventually, create spaces for the people in my community who may be less known, but are just as talented. I feel like it's my duty as a creative person and an OG streetwear member from the '00s scene to use the position and power I have to help. I want to take on challenges and really shift the world if given the opportunity. The goal is to have dertbag and my name be associated with goodness and heightening the vibration or frequency in a person by making them feel good about themselves, and continuing to create with intent.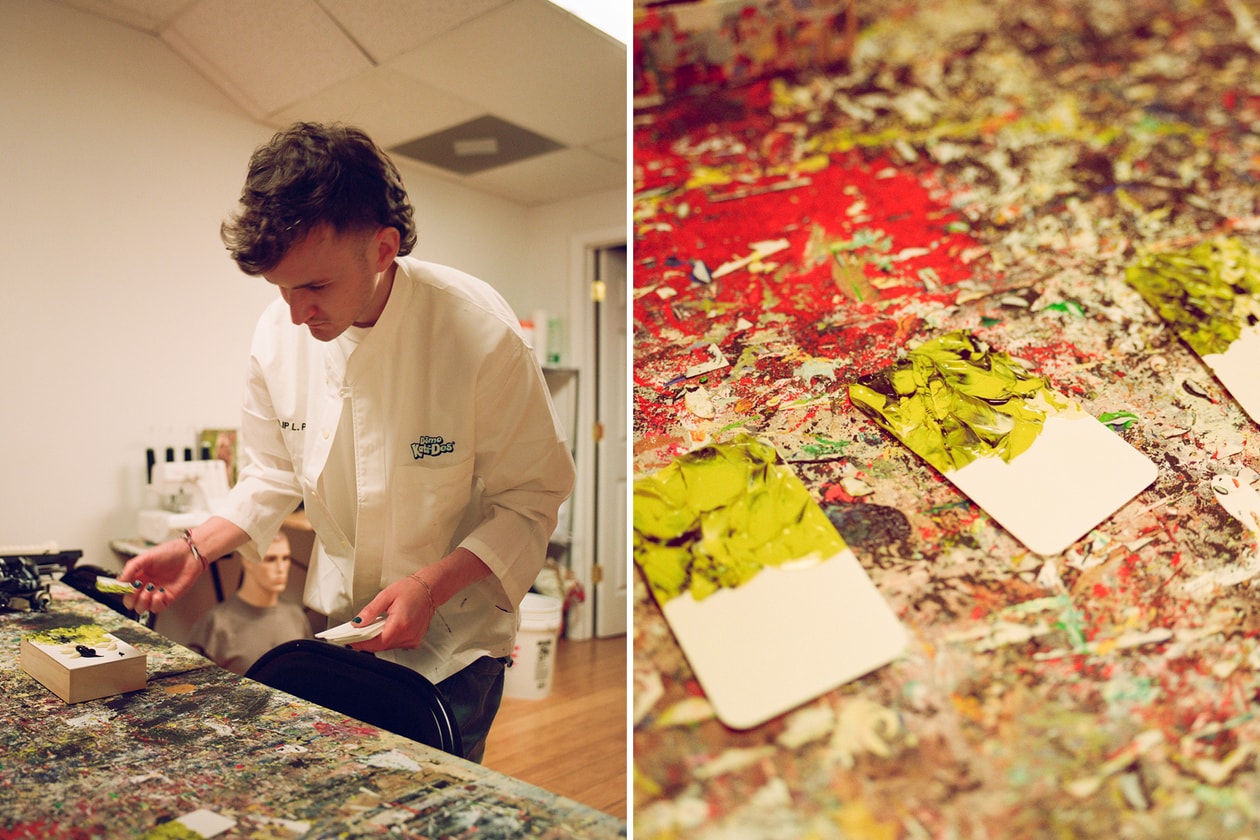 What advice would you offer to younger generations looking to pursue a creative career path?
I'm really keen on the 10,000-hour rule and becoming a master with how many hours you put towards your work. If you have the right intent, try not to cut corners, be honest about what you're making, and put yourself out there, the more people will connect and appreciate what you're creating. Coming from a place of pure intent and pursuing something that's bigger than money is important. The more you can create and be in touch with the reason behind why or what you're choosing to make, the more you're able to figure out who you are, and how you can master and get better at what you do. Nothing is ever finished in the process of making art, you can always be better and you can always expand your knowledge. But, I think it takes true discipline and a firm belief system to present your work to the world, and continue to learn from your experiences to make it better.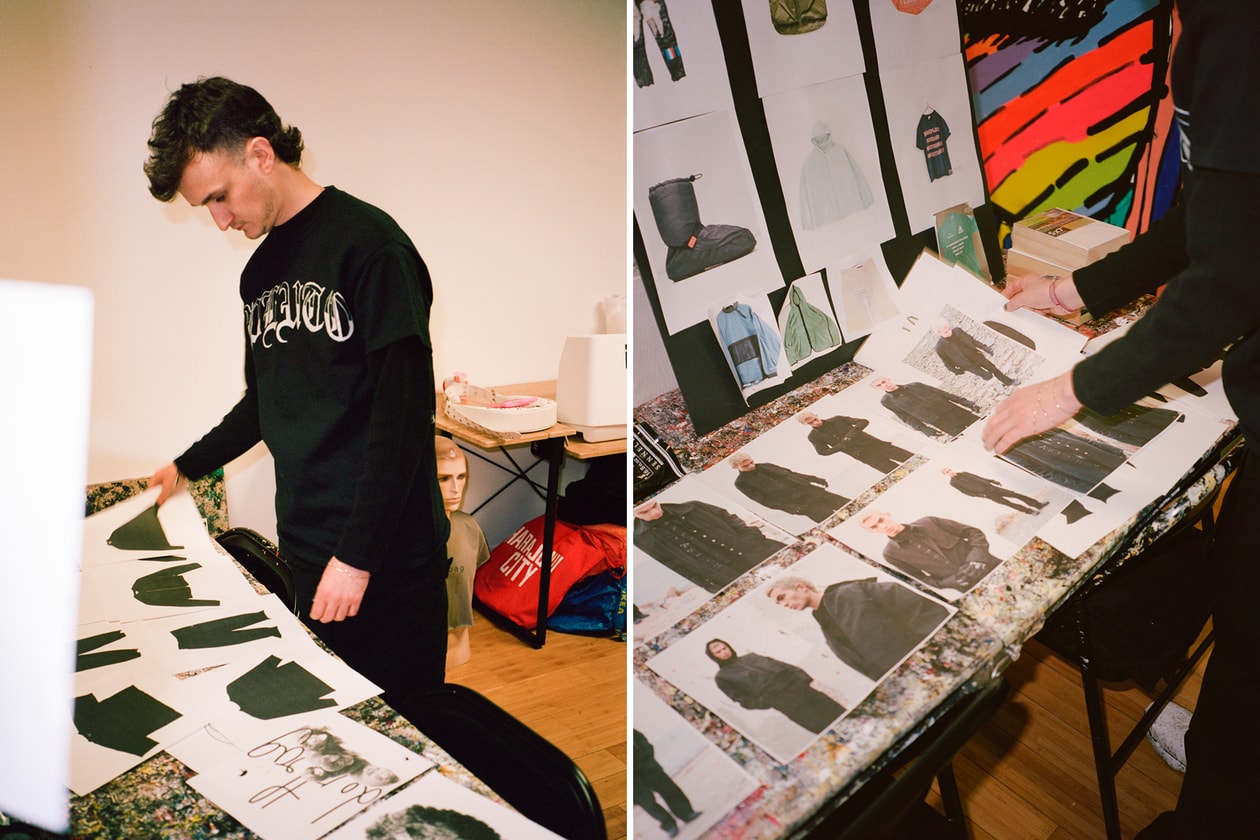 What has been one of the most significant collections you've created since launching your brand in 2007 and why?
When I was in the hospital from my Crohn's flare up, which led to emergency surgery and left me with an ostomy bag, all I could think about was creating clothing. I was in a hospital bed for about a month and during that time I wanted to create a collection called, DERTB❤️G SAVED MY LIFE, as a testament to how the brand is what really keeps me going. I was 80 pounds going into the hospital and 90 pounds going out. I had to relearn how to walk, I had to gain weight, I had to grieve for my old-self after being on the verge of death, and adapt to having an ostomy bag. I came home from the hospital in late August of 2021 and dropped the collection in November.
The people that were around me when I was sick and visited me in the hospital or at home, were the ones that helped me out on creating the collection's lookbook imagery. My best friend Guz, who was the first person to visit me when I got home, modeled and styled the shoot. My friend Ashlyn, who visited me in the hospital post-surgery, let me use her parent's horse farm for the shoot and Marina, who drove me to the hospital when I needed surgery, came and helped out on set for the day. I wanted to prove that I could come back stronger and create a higher standard for how I design.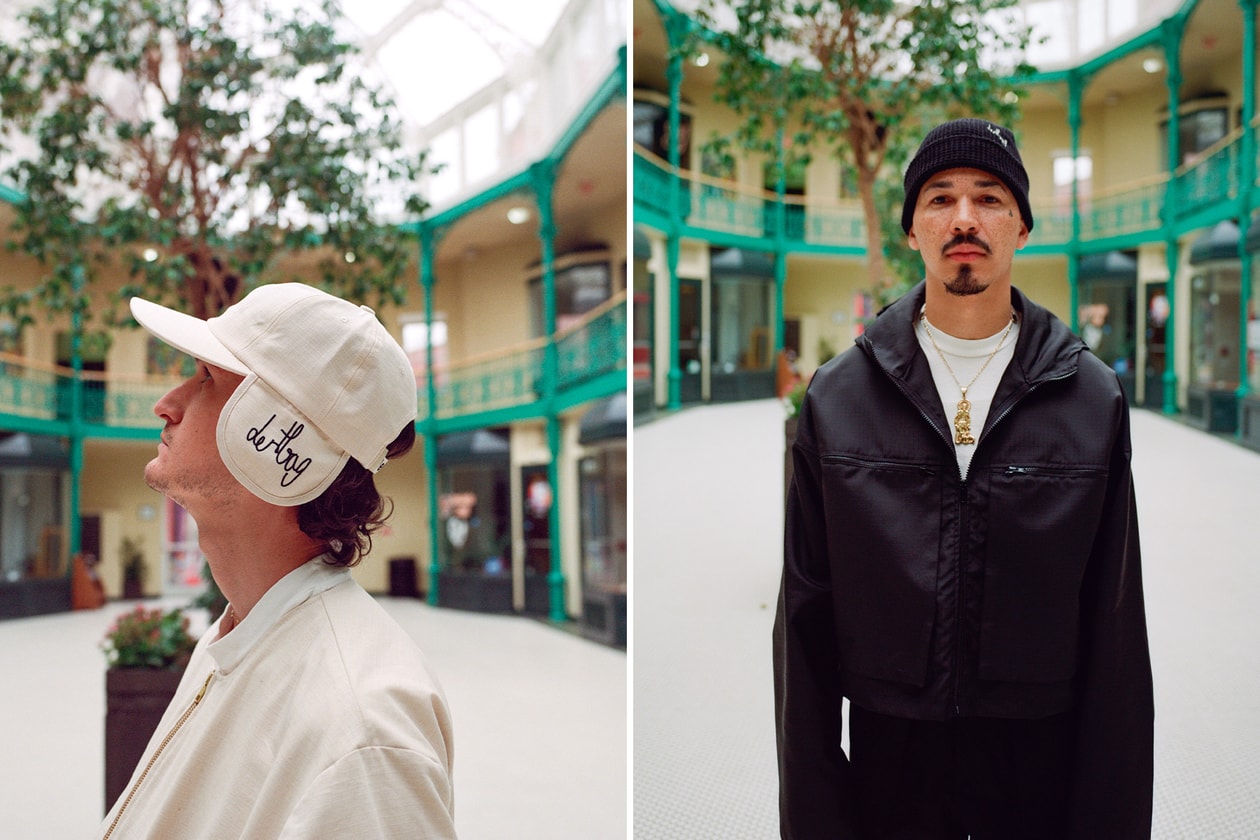 With 10 years of experience owning and operating your own store, what have you learned throughout the years and what do you envision for your future?
I want the atelier to be a space that's an epicenter for all types of individuals. I would like to think that I'm someone, where people can come and ask me questions about culture — whether that's art, fashion or music. Conversations with people that pass by the shop, leave me more inspired to continue to do what I do. If I'm able to put someone on to a new idea or interested in the culture I'm a part of — I want to show them things that are tasteful and inspiring. Whether that's an old Japanese street style book, an archival fashion book or a retrospective of an artist I admire. I think being exposed to these different things that influence me, help explain the idea of the brand to people while also showing the history of subcultures that have come before. It's important that people are exposed to beauty in a tasteful way. I believe seeing things that inspire you can open up new doors in a person's mind.
One of my real goals is to try to get a contemporary museum or a public art space for Bridgeport with a space that's designed by my favorite architect, Roger Ferris. I was fortunate to be exposed to Roger's architecture growing up. The Watermill Center, which is the private school I went to, was designed by him and that's where I met Ye for the first time. I believe experiencing Roger's work has helped inform my idea of what a space should be and how that can be mirrored with the clothes someone chooses to wear.
I've always wanted to do a charity event or design an exclusive shirt with the Crohn's & Colitis Foundation. I think what I've gone through and what I've been able to accomplish is a big win for people that have Crohn's, colitis or an ostomy bag. Being able to shed light on my experiences or these realities people go through with my brand, and the clothes I create is really important to me — just by continuing to represent a community of people who don't always have a voice or are unseen in the eyes of others.