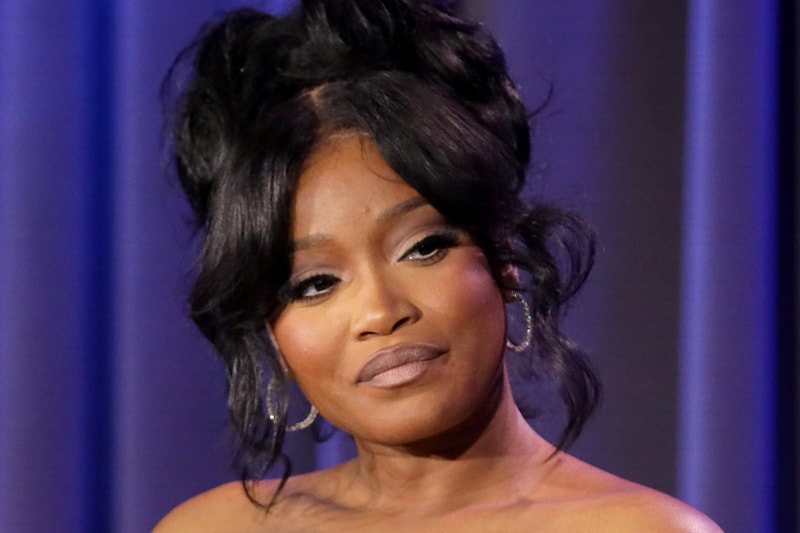 Beauty
Keke Palmer's 3D Textured Nails Signal That She's in Her "Hawt Girl" Era
"That's the gag." — Keke Palmer, maybe.
Keke Palmer's 3D Textured Nails Signal That She's in Her "Hawt Girl" Era
"That's the gag." — Keke Palmer, maybe.
We're Keke Palmer in this new szn of life. From hairstyle inspo to skincare tips, we've been loving every part of her showing us how to be a fierce human. Her latest tip she's putting us on to now? The category is: Textured nails.
For the summer, textured nails have been a "thing," with the like of cultural beauty mainstay Hailey Bieber leading the look recently. Miss Palmer took to Instagram to show off her XL nail extensions that were filed into a chic tapered-square shape. What made the manicure stand out is that each one of her claws was painted with different shades of polish in hues of blue, black, and orange for the base. Turning the heat up even more on the moment was the 3D swirls and line work added over the nap of the nails. As the mani spoke for itself, the star kept her makeup and hair minimal — the girls that get it, get it.
If you need summer mani inspo, we've included more of Keke's next-level mani ahead.
View this post on Instagram
---
Share this article