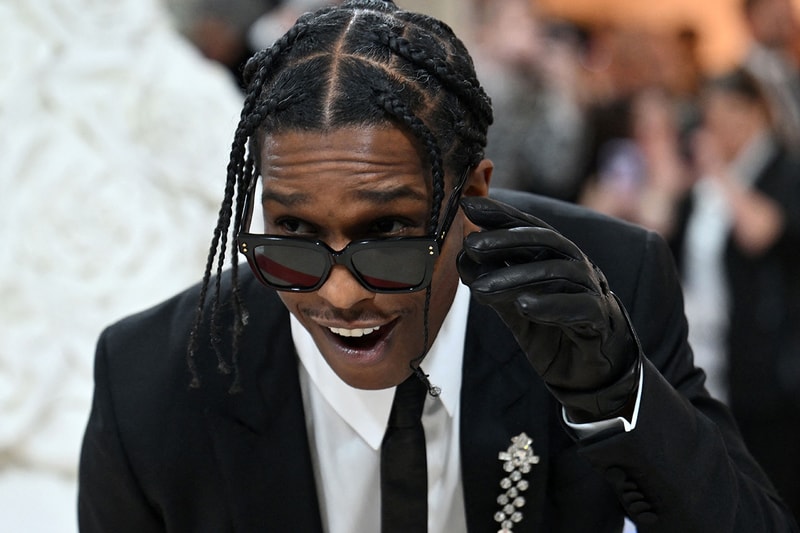 A$AP Rocky Sets a New Standard for the "Man"-icure
Okaaaay, Mr. Fenty, we see you!
We know that Rihanna is the main star of the show, but when A$AP Rocky shows up on the scene, he shows out. Men and nail polish have been a controversial topic of discussion for the last few years with the rise of men in beauty — but does Rocky care? Clearly not, as his latest "man"-icure sets a new standard for the male nail game.
Be not fooled; we're not just talking about a man slapping a few shades of varnish on his nails; the look for Mr. Fenty was next level. Curated by celebrity go-to manicurist Kim Truong, you know the moment has to be good. The graphic nails were worn in a Beats by Dre commercial and featured everything you can imagine under the sun: rose, grenades, a stop sign, army green camo, and an American Flag. This male beauty editor honestly will have to recreate the entire set — it's that sickening.
View this post on Instagram
This isn't the first time the coolest man in the world has decided to rock a stunna' "man"-icure. Truong has been behind a few of his most talked about nail art. However, this one takes the cake.
View this post on Instagram
---
Share this article