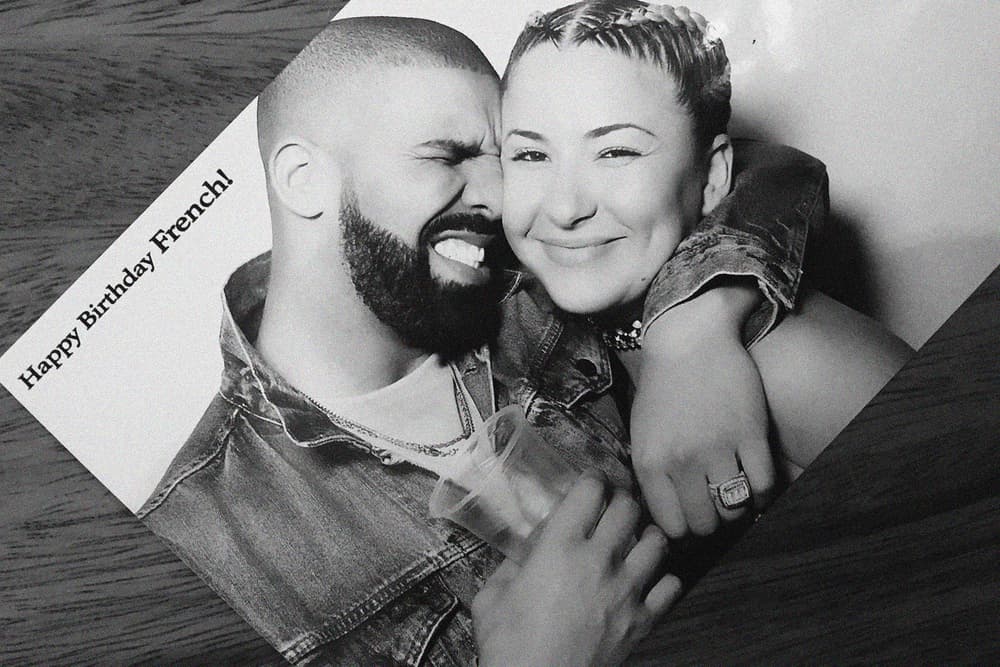 1 of 5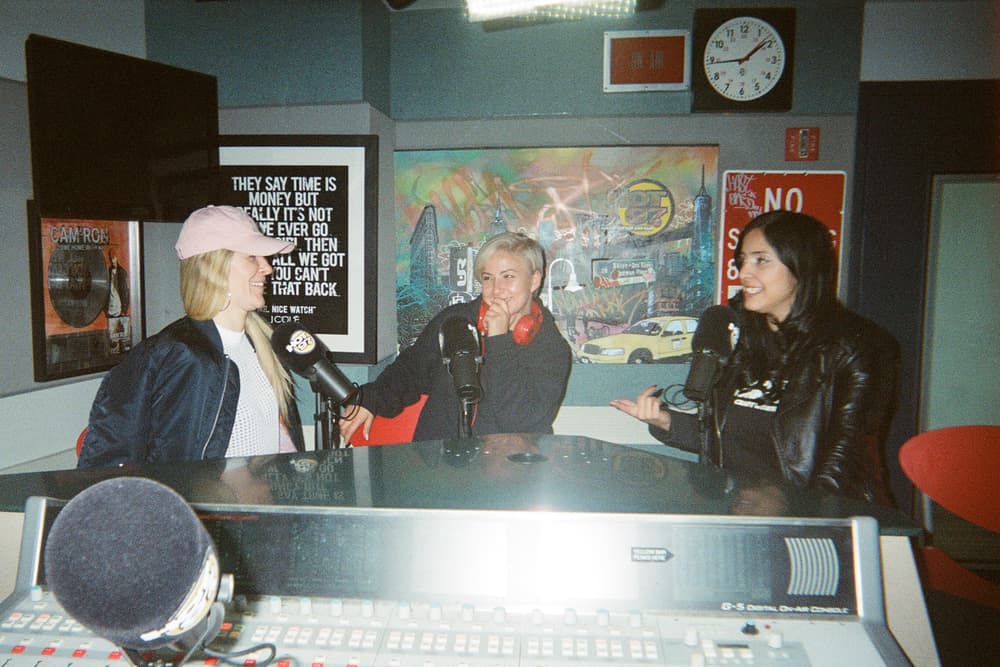 2 of 5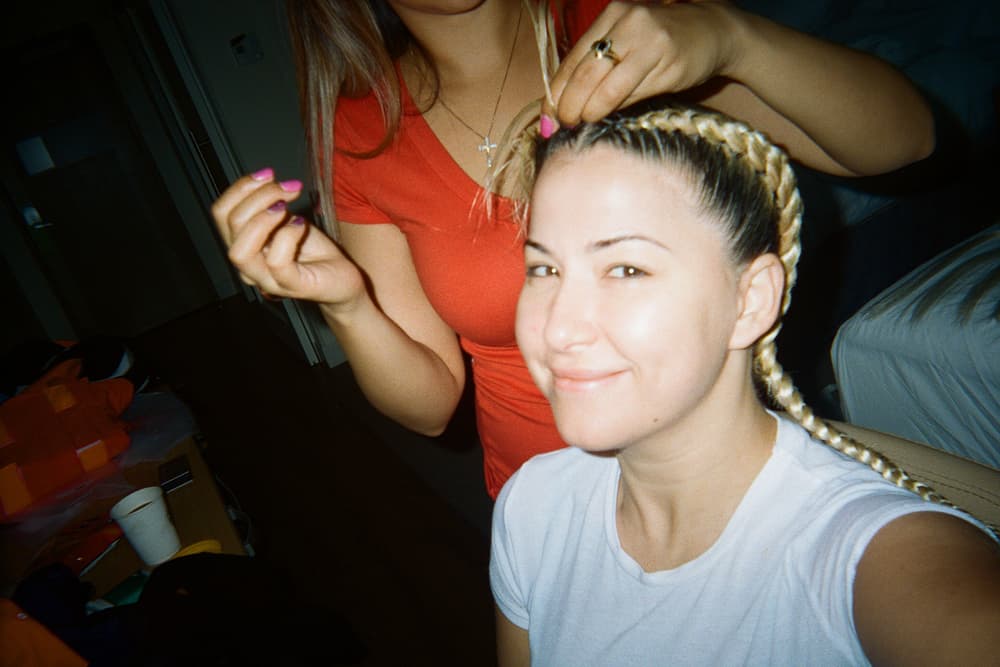 3 of 5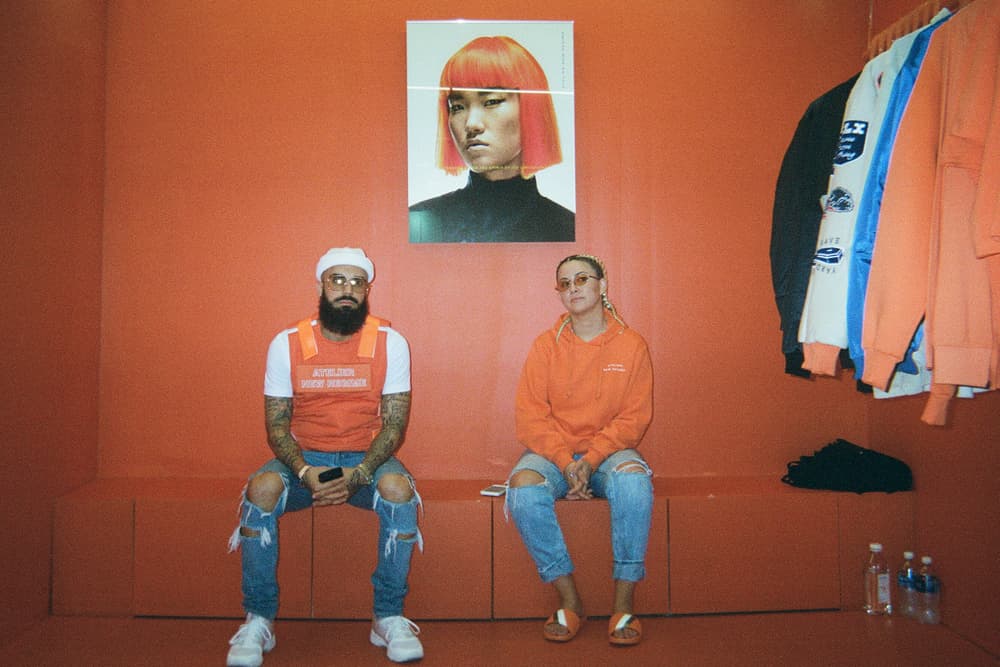 4 of 5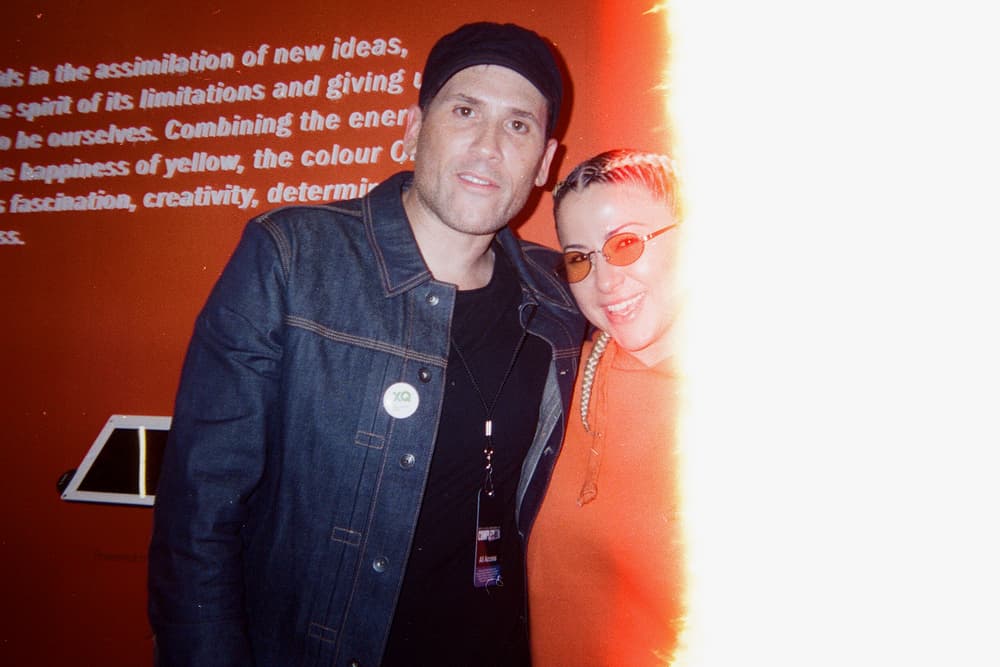 5 of 5
Music
Behind the Scenes With the Woman Behind the Musicians: Meet Lola Plaku
The dot-connector, who's worked with the likes of Drake, French Montana, Belly and more, talks how she's made it in hip-hop.
Behind the Scenes With the Woman Behind the Musicians: Meet Lola Plaku
The dot-connector, who's worked with the likes of Drake, French Montana, Belly and more, talks how she's made it in hip-hop.
Behind every successful musician, there's a Lola Plaku. You might not know her name because she isn't much of a see-and-be-seen kind of person, but you know her work. The biggest artists weren't always that — the likes of Drake, The Weeknd, French Montana, Travis Scott and Kehlani all had to start somewhere, and Lola was there for their humble beginnings.
The Toronto native is currently doing marketing and brand development for Belly and artist management for Safe after being French Montana's day-to-day manager and agent for the past few years, but her resume reads like a long grocery list, beginning with being the it-writer for hip-hop in Canada's music scene. Lola began to really make a name for herself with the launch of her own platform, iLuvLola, back during a time when social media didn't have as much relevancy as it does now. Instead of worrying about follower counts, Lola concerned herself with cultivating relationships, and her career became all about helping artists with theirs for the past decade.
Lola is never not moving and shaking, but in between flying back and forth between Los Angeles and New York, where she's now based, she found time to give us a literal behind-the-scenes look into her own life. By way of her camera, we tagged along with Lola and her hectic schedule to get to know more about who she is and how she's been so successful doing what she does.
1 of 2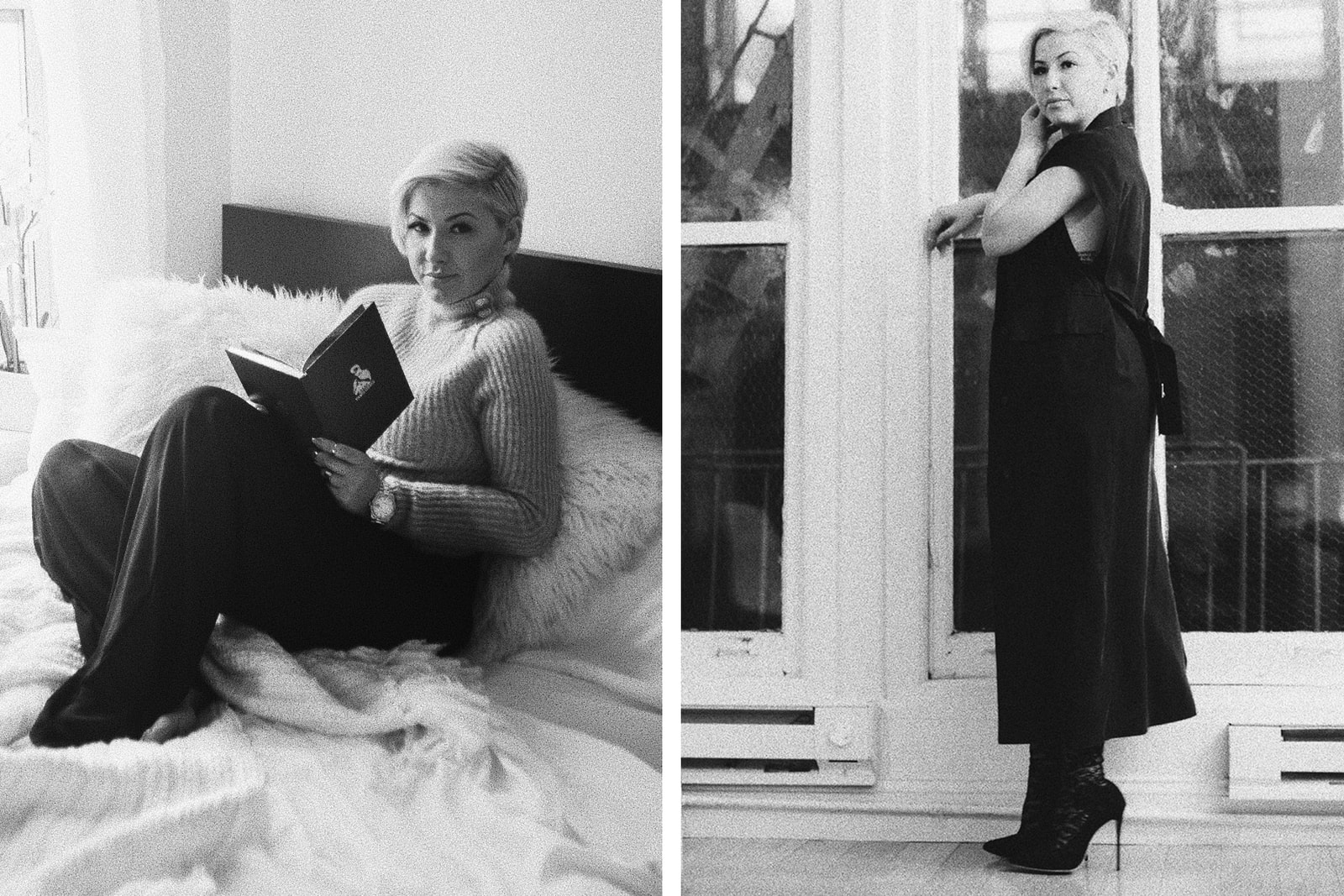 2 of 2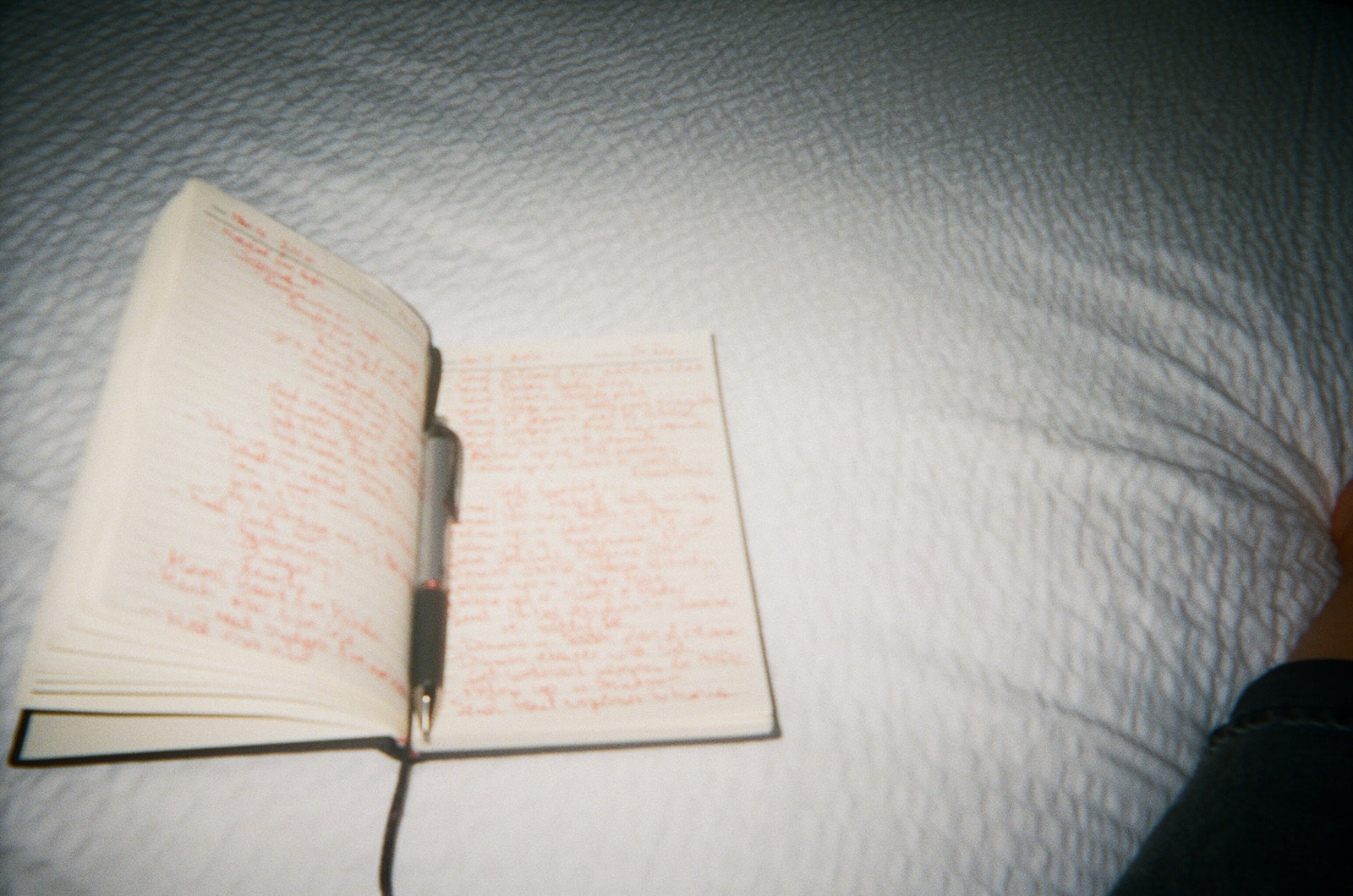 You're a true Jill of all trades — so in your own words, what do you do? And what steps did you take to figure out what exactly it is you want to do?
I have spent many years wearing different hats and it took me a while to really develop myself a "title" that encompasses all that I do. I started off doing journalism, and eventually started doing PR, artist development and branding, artist management, party promotion, concert production and promotion, tour management and online marketing. I am currently focusing on developing marketing and branding strategies for new and established artists as well as artist management.
How do you balance it all?
I think that when you are passionate about something you find a way to make everything happen. I am constantly inspired by the people around me and strive to achieve new goals each year. With that in mind, I believe it's easy to prioritize and do as much as you can. I also believe that with the right discipline and diligence one can achieve incredible things.
As someone who's constantly on the move and doing for others, how do you practice self-care and recharge?

To be honest in the past few years it's been quite difficult to be able to do that. When you work in artist management you prioritize other people first and their well being and needs, so it's a challenge. The key is finding those little things that make you happy and calm you down. For me it's things like cleaning my apartment, buying flowers, going grocery shopping, watching my favorite TV show or even just writing down my goals and ambitions and creating a plan for me to get there. Things like that make me think and focus on me, because if I'm not "good" or healthy, I can't be of use to anyone else.
What has been the most challenging part of this journey? How do you continue to keep pushing forward?
When you get started in this business and you start interning and spending time doing and creating things, you don't realize how fast time flies. I think staying relevant in a world that moves at an unpredictable speed and being able to still be effective in your work is truly, I think, the biggest challenge. It's not about how famous you are or how popular you are, but how relevant you are. How relevant is what you do in the current business model. So as a business woman I've had to find a way to remain a necessity. The goals I have set for myself are also extremely high and I think that desire to achieve them while remaining relevant keeps me pushing forward.
1 of 4
2 of 4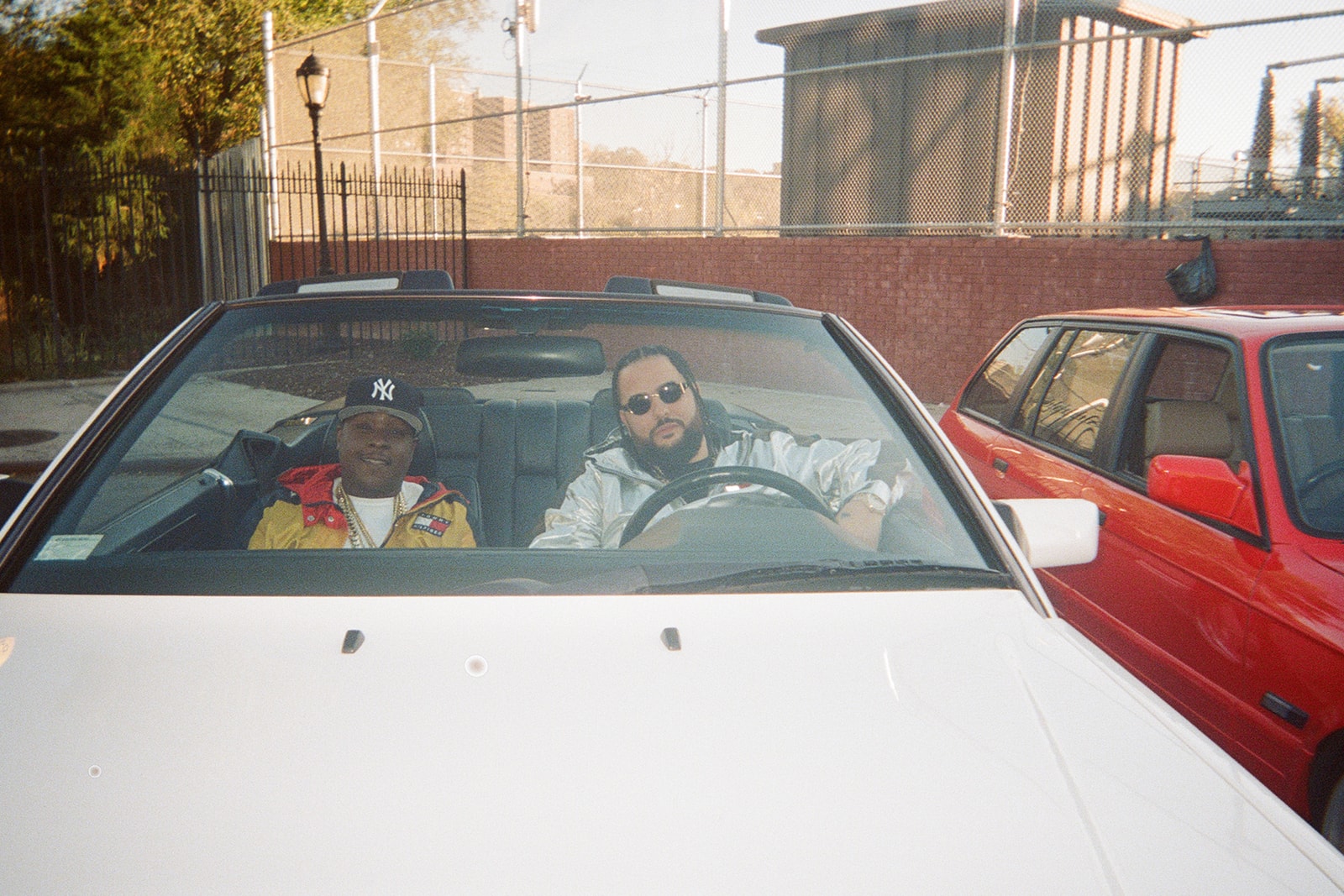 3 of 4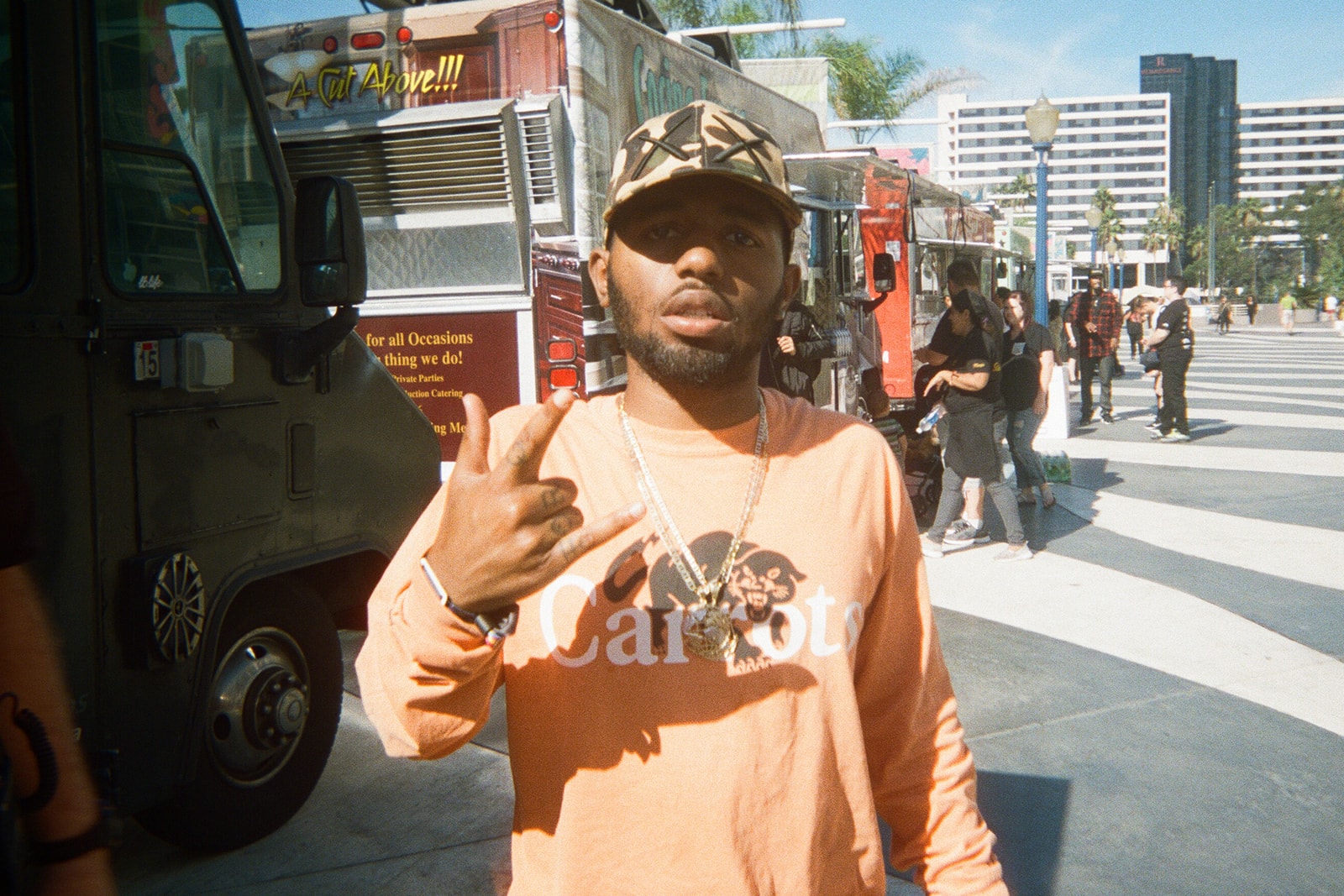 4 of 4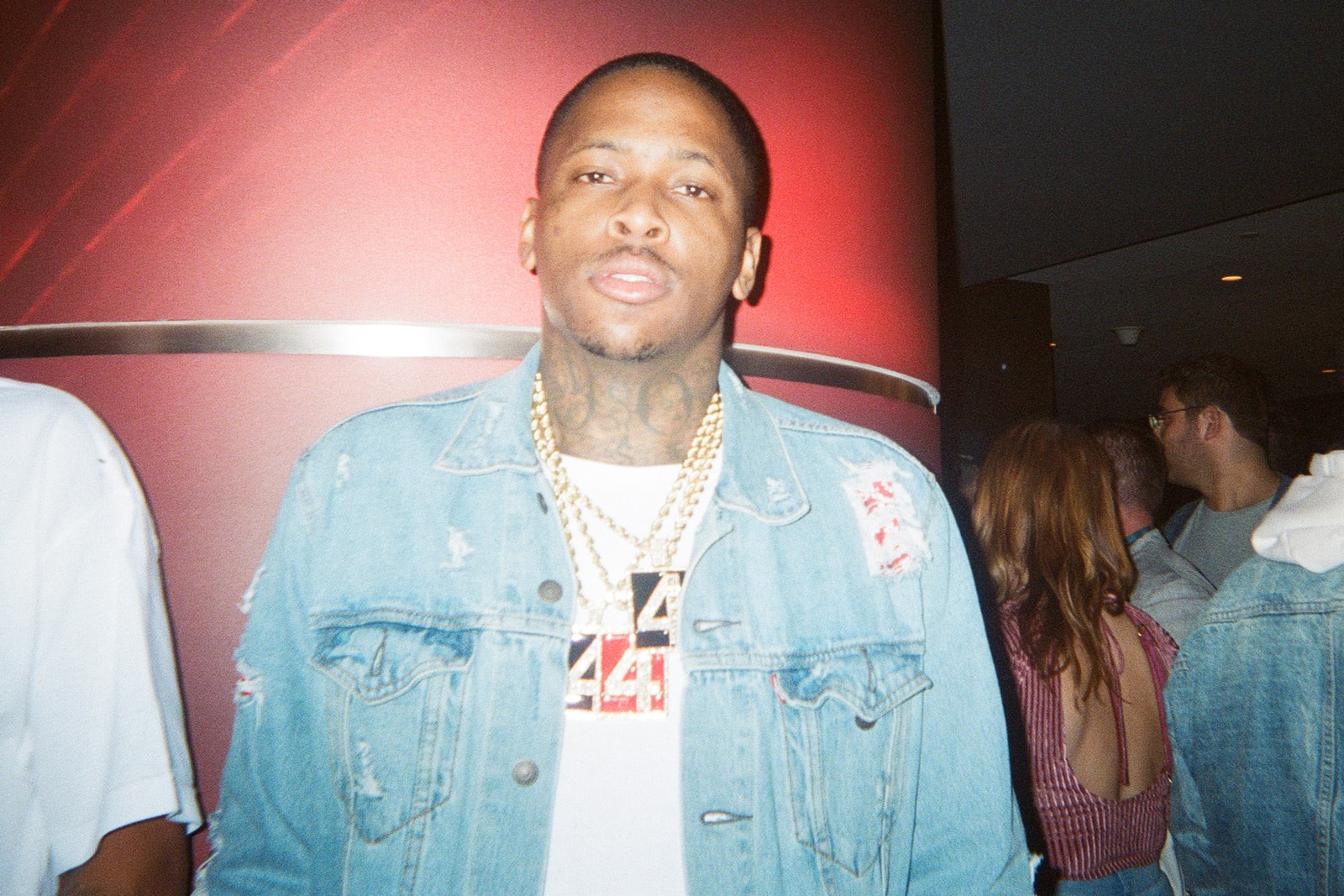 You came up in a time before anyone ever really cared about internet popularity or notoriety. Though that wasn't that long ago, how different was that era compared to today? Did you feel you had to adjust your approach at all?
When I first started working in the music industry the priority, for me at least, was to do a good job. Being Canadian it's hard to set yourself apart and at the same time with the same regard as some of the tastemakers, influencers and music professionals as ones in the U.S. Twitter or Instagram weren't there so internet popularity like that didn't matter, but because they weren't there, you had to find a way to create a certain awareness about your craft and your abilities. For me that meant traveling to anything that I was invited to in the U.S., and finding a way to connect people there to what was happening in Toronto or Canada as a whole. It also meant I had to wear many hats and be able to do just about anything that was needed whether it was to write articles or produce concerts, I kind of just had to learn to do it so that I could build the relationships I needed to set myself apart from everyone else.
How do you feel about the significance of social media and personal branding now?
I think that social media branding has become the norm. There are still a few hidden gems in people who don't need or require the attention, but whose work is still admired by many, and I think that is still the goal for me. To have people look back at something I helped create and say "Damn, Lola killed that campaign," means more to me than having a large number of social media followers. However, it helps knowing that a large number of people can become aware of a campaign or a person through just one outlet. One shouldn't get lost in it though, and by that I mean the number of followers on Twitter or Instagram shouldn't define how "good" a person is or how well they can do something. Instagram is a visual application so anyone with great visuals that appeal to an audience will have large followers. That shouldn't be what sets a qualified person apart from the rest and it sucks that people who might have great things to say or accomplish great things, or have great music, now have to fight for an audience on social media just to be regarded as "important."
The artists that you have worked with heavily in the past, like French Montana, for example, have become more like family to you. How do you go about cultivating true, long-lasting relationships in an industry like this?
I think people appreciate sincerity and honesty and especially hard work. With French specifically, I always did the best I could at the best of my abilities and always had his best interest at heart, and people see and appreciate that. My long-lasting friendship with French was built off trust and respect and thankfully it carried over many years of us working together. Musicians like anyone else like to know that you have their back and you wouldn't violate their trust and when they see that in you, they feel comfortable to call you a friend and family.
How do you balance the business side of things?
That's a little bit harder to do with people who you consider friends, but If your friends respect you and appreciate you they will also respect your business ethics.
You've always had an ear and eye for artists on the rise and are partly responsible for boosting their success in Toronto, like Big Sean, A$AP Rocky, French Montana, Kehlani, Trinidad James, Dej Loaf, The Weeknd and Drake. How do you discover new music or know when you hear or see someone you want to get behind?
It's not so much my ear for music, rather than my ability to have a vision of their place in the musical and social landscape. A lot of the times it's not just artists but visual creators, fashion directors, creative tastemakers as well. All these people are able to create things that shape culture as a whole and those are the type of people that impress me. Sometimes when I hear good artists with large followings but I don't see them impacting culture, I tend to be more reserved. Other times I will hear someone who has no social media following, but their sound and their demeanor and their approach with which they create and release their craft I know will make a difference, it makes me want to get involved. I also find it easy to identify the audience for some of the artists I like or I have worked with in the past and if my gut says, "Yeah there's a real fan base here, or at least I can see the vision and I know the type of fan that will want to support this person" then I'm all in.
1 of 6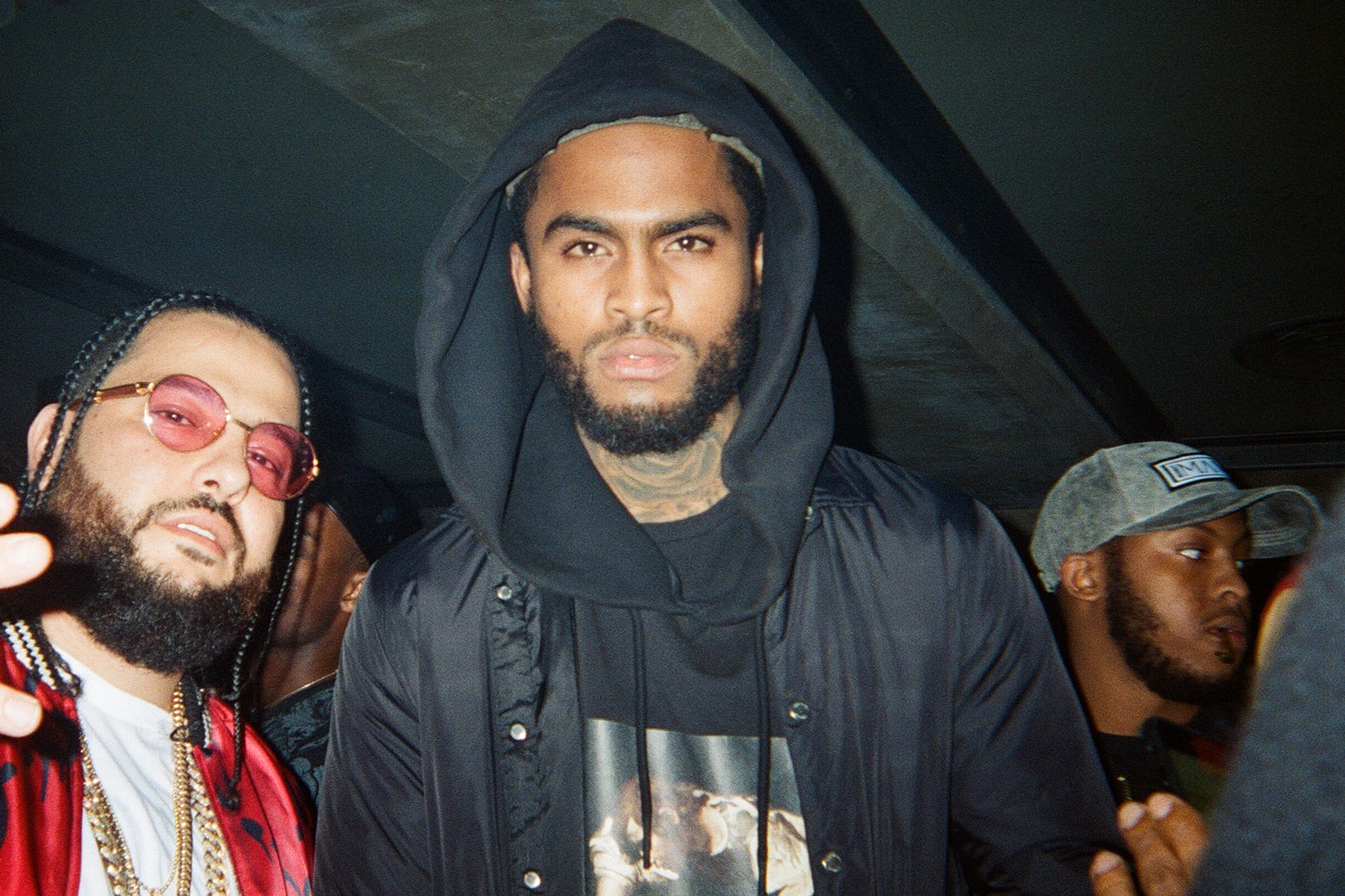 2 of 6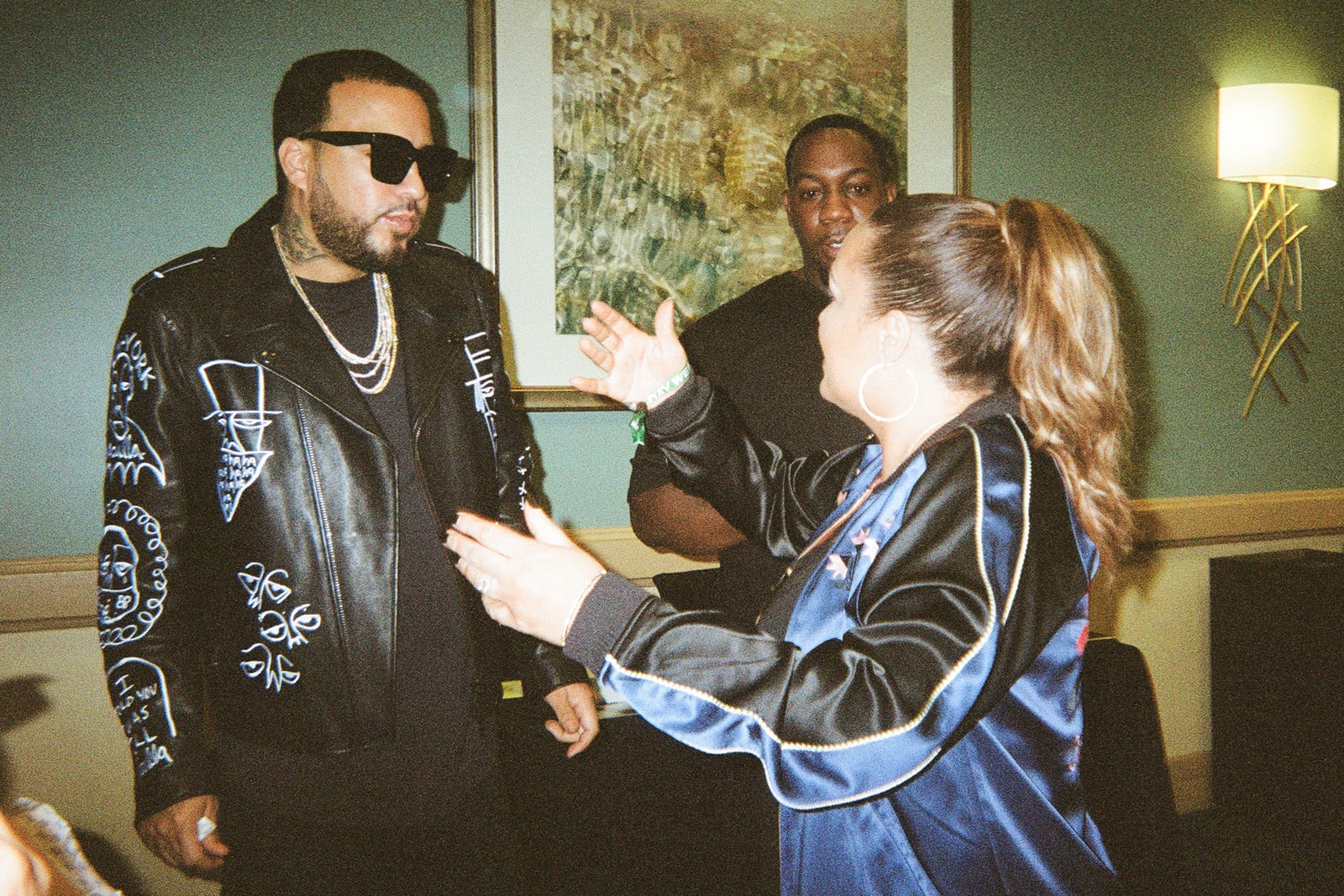 3 of 6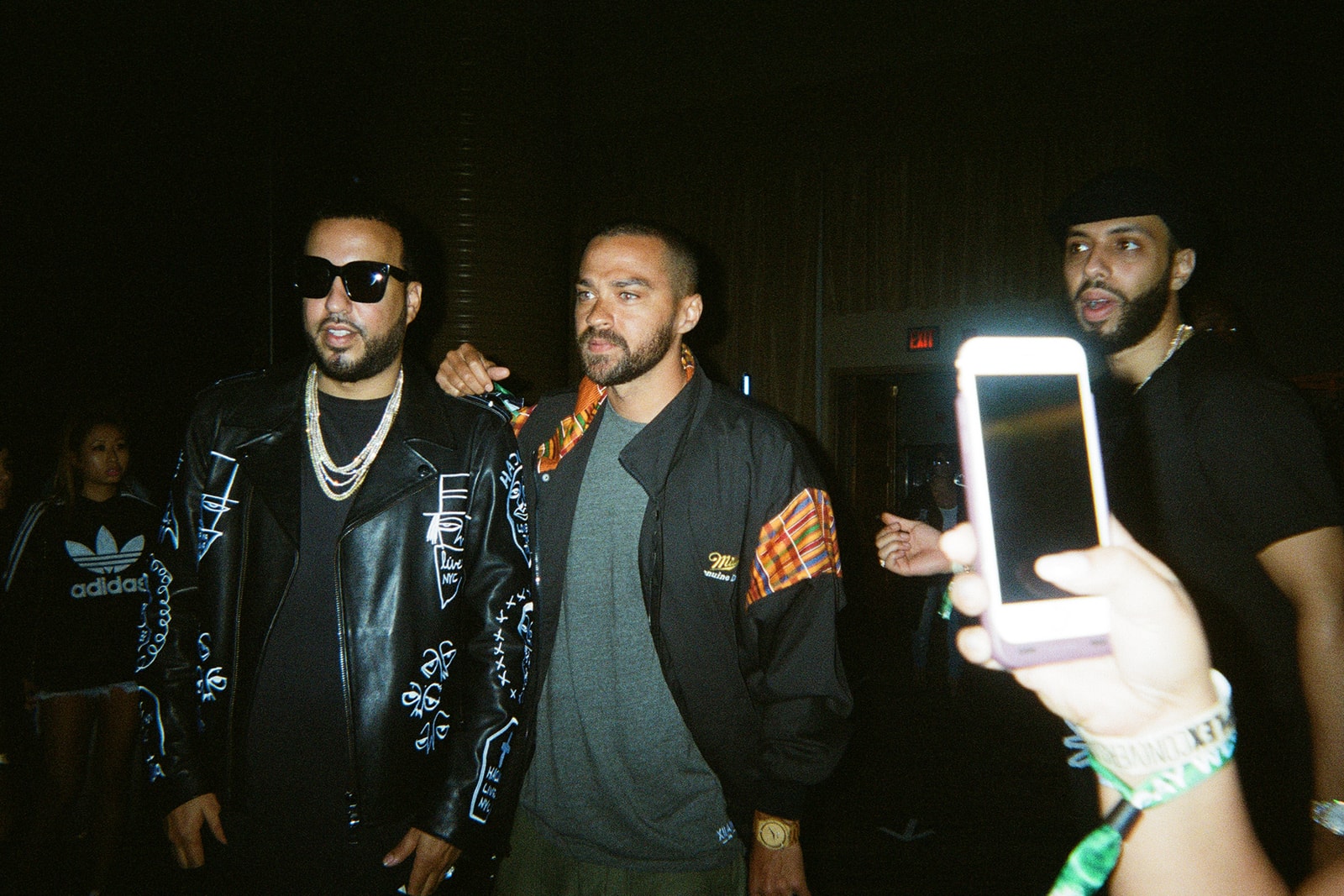 4 of 6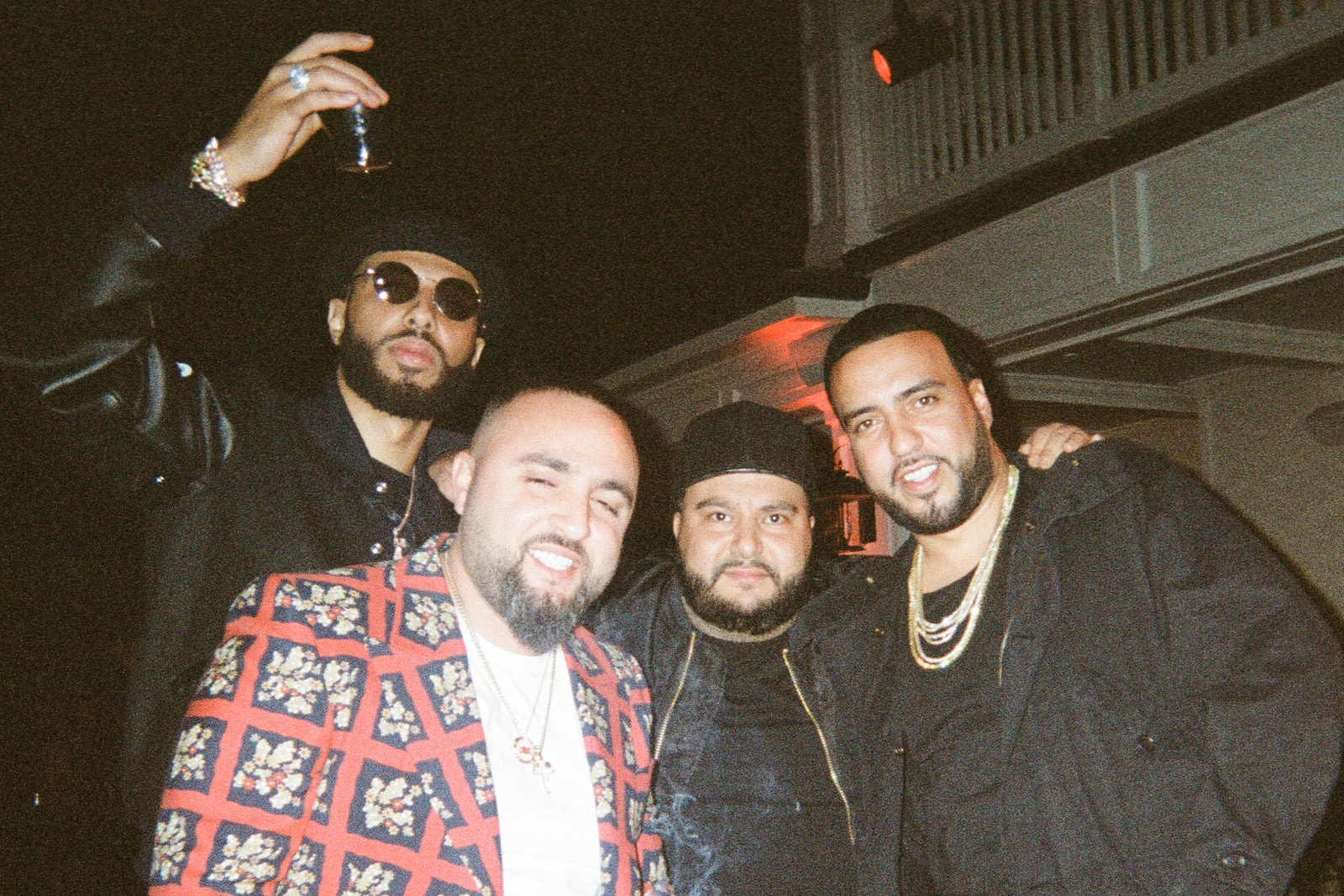 5 of 6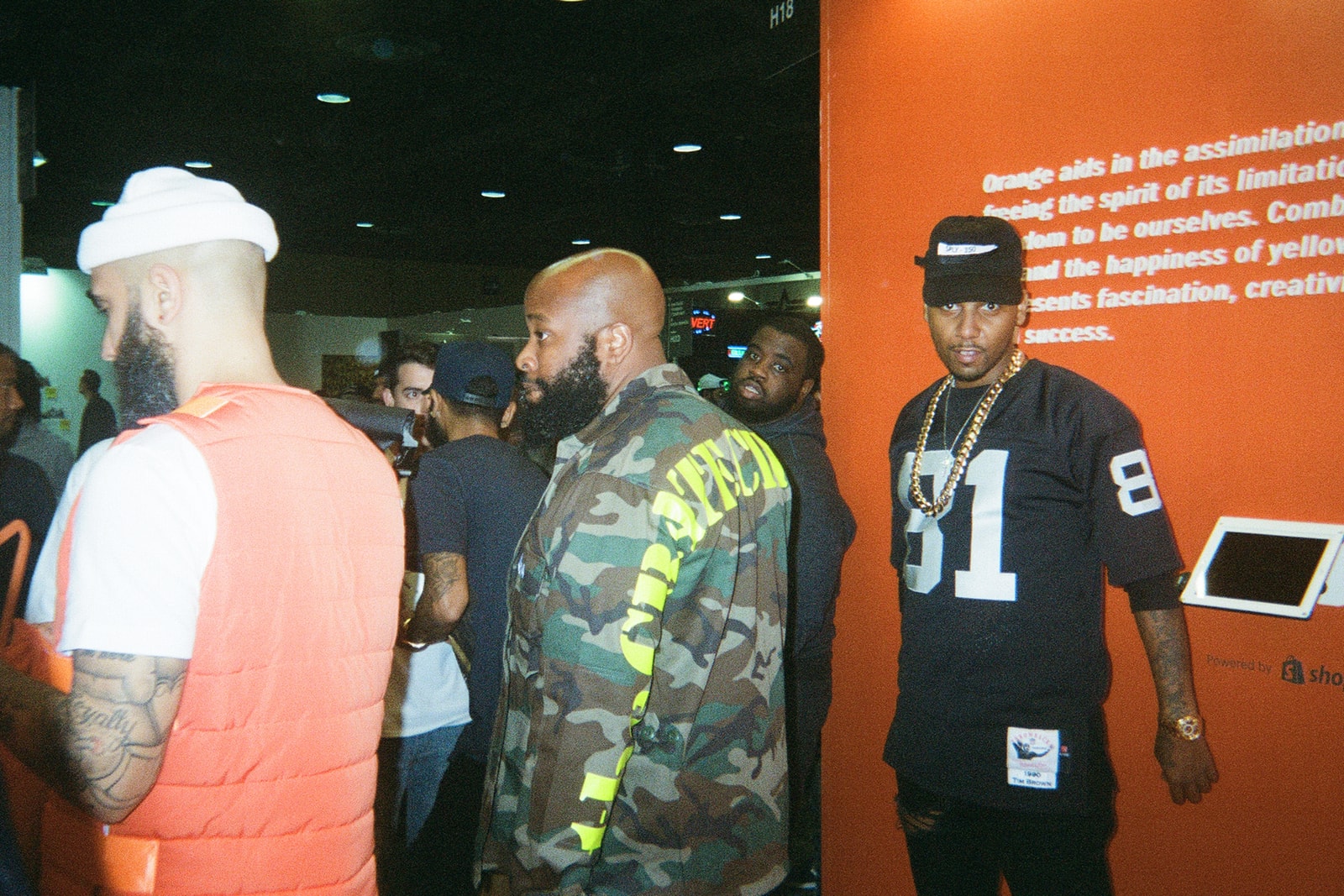 6 of 6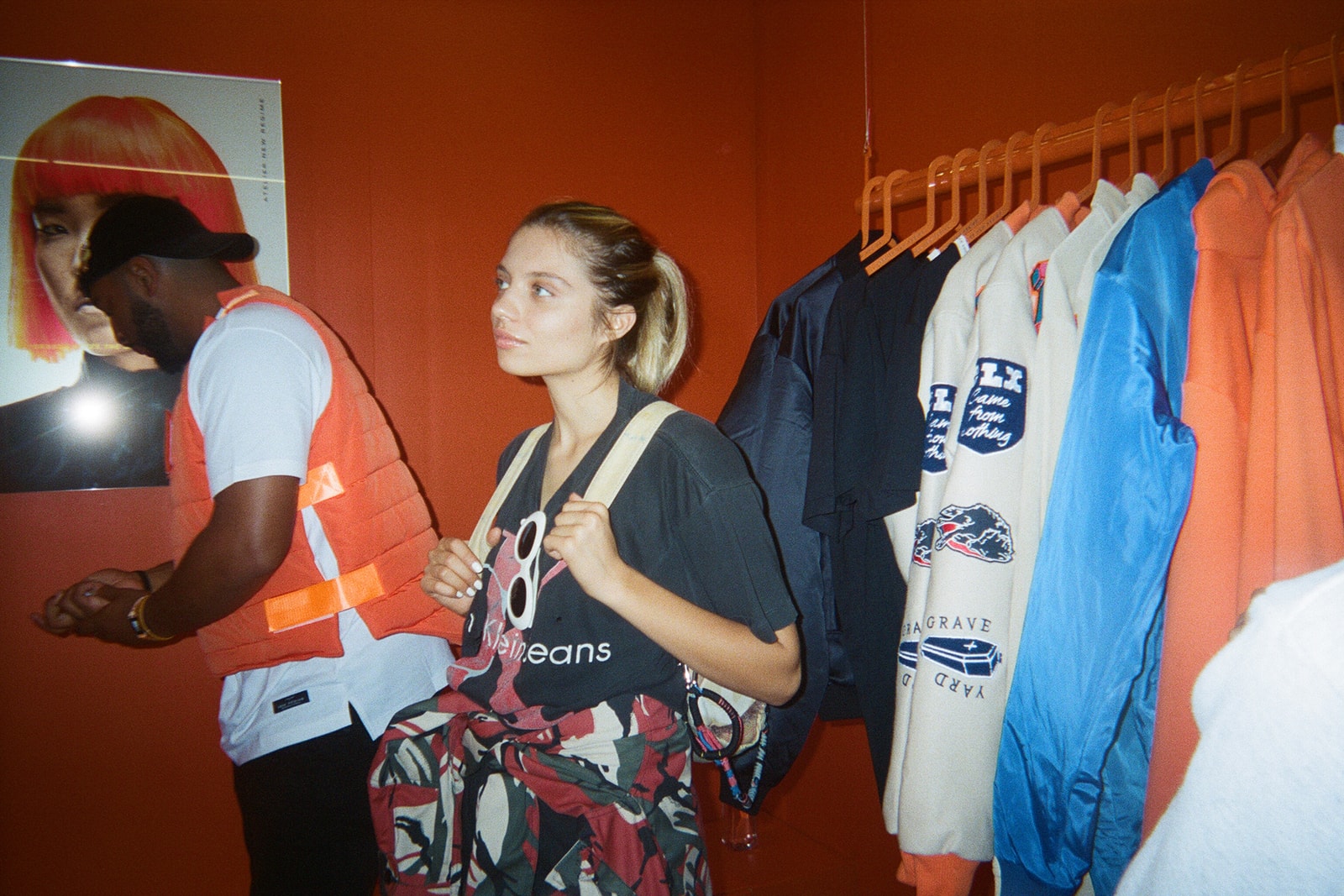 Any advice for aspiring artists?
If this is a career that you truly want, and if this is something you truly aspire of yourself, work really hard and have discipline to finish what you start. Every day is an uphill battle. New artists fight to become relevant and established ones fight to remain so. Also, humble yourself. No one likes egos and attitudes. No matter who you are, people like someone they can relate to and someone they can admire and no one admires assholes.
What about advice for other people who are trying to make in music and do what you're doing?
Many young people don't really know their strengths yet as they haven't had the chance to really get their hands dirty, so my first piece of advice would be: Culture yourself. Be a student of the game, learn from those who came before you and realize where your strengths lie. Be confident, not cocky, and learn to do things no matter how hard they may seem. I read a lot, did a lot of research and took countless notes of the people and events I studied. I also developed good and honest relationships with people who I admired because I genuinely respected them. Ralph Waldo Emerson once said "Every man I meet is my superior in some way. In that, I learn of him," and it is a very valuable thing to keep in mind.
When we last talked, you mentioned how you've always been the woman behind the scenes — why is it important or you now to make an effort to celebrate and shine light on yourself?
I am often approached about what I've done and how I have gotten here by many young women — and men — who want to learn or somehow be involved in the music industry. The goal is to speak about my experiences, my successes, my failures, so that maybe someone else can get inspired. I went to university right after graduating high school with zero idea of what I wanted to do. There weren't articles that interested me about people who I found exciting that could give me some guidance on available jobs or positions out there. So I started a four-year program in a field that I don't think relates to what I do now at all. Many young people are in the same predicament but have so much more knowledge available at their fingertips. If they think I'm cool and fun and my life seems amazing through the eyes of my social media, maybe speaking about how I got here will inspire them to find the right approach in life. I am also going to focus this year on developing my brand a little bit more, and launching some new projects, so I want to make sure the right eyes are on them…and me!
Share this article