Aly Raisman Delivers a Powerful Statement After Larry Nassar's Sentencing
The team doctor was sentenced to 40-175 years in prison for sexual abuse & child pornography.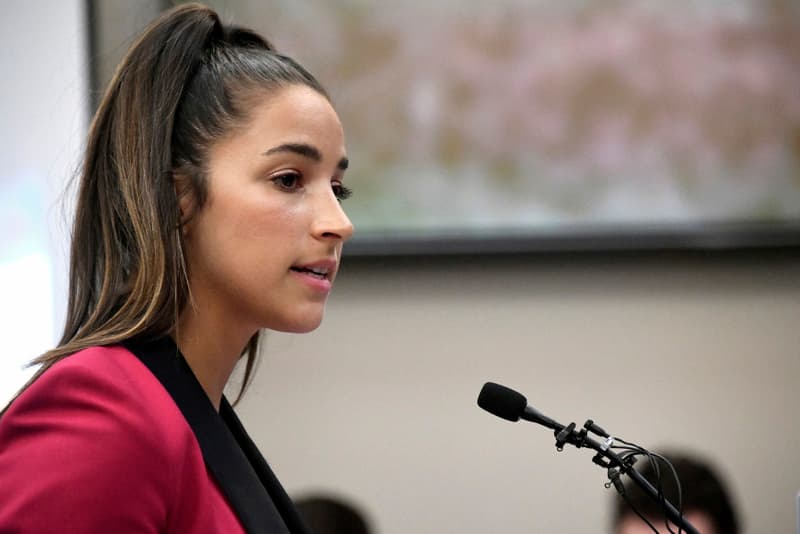 This week, former former team USA gymnastics doctor Larry Nassar was sentenced to up to 175 years in prison after sexually abusing over 150 young girls. Working with several gymnasts for more than 10 years as a volunteer doctor, Nassar has now been sued by more than 130 women who claim he abused them over the years.
Athletes like Simone Biles, McKayla Maroney, Jordyn Weiber and Gabby Douglas have since come forward with their own stories, as well as a handful of the gymnasts speaking at Larry Nassar's hearing that took place over a seven-day period. Olympic medalist Aly Raisman also provided her own statement at his trial, and after the doctor was sentenced to lifetime in prison, Raisman took to Instagram to thank everyone who came together and provided a statement and testified.
Read Aly Raisman's impactful statement below, and to read more about the USA gymnastics and Larry Nassar case, head over to BBC.
"Thank you fellow survivors for your courage, strength, and leadership, you all have had an overwhelming impact on me and I am proud to stand with you all—today, tomorrow, and every day that follows. As we all continue to process our pain and suffering, it is my hope that in some way, sharing our impact statements is part of our healing process. There are going to be good days and there are going to be tough days, but continue to take strength in the impact your courageous voice has had upon each of us, but also for all the other girls, boys, women and men out there who remain in the shadows but maybe now can see a pathway towards the light.

To Judge Aquilina, thank you from the bottom of my heart. Your leadership, your professionalism, your compassion, and your commitment to allow each and EVERY ONE of us survivors the opportunity to share our impact statements in open court was extremely important and meaningful. As I shared in court, I wasn't planning to speak, but thanks to the army of survivors and you, I am forever grateful that all of our voices are finally heard. Thank you for listening to us all.

To the Prosecutors and law enforcement officials in Michigan, thank you for your diligence in helping to bring accountability and justice for the crimes of Larry Nassar. If not for your efforts and dedication, I honestly do not know if he would have ever been held accountable for his disgusting abuse.

To my family and friends, words cannot begin to express just how much your love and support means to me. I honestly couldn't have faced this alone and I don't know where I'd be right now if not for you. I love you more than you know.

To the gymnastics community and all the fan from around the world, thank you for your support and encouragement throughout this excruciating ordeal. Your tweets and messages have meant so much to me as they have been a source of inspiration. I love our sport and remain committed to helping make a difference so that nobody has to experience what all of us survivors have been through.

To members of the media, thank you to the writers and your respective outlets for dedicating the time and resources to this story. There are many layers to this and it's a very complicated system to understand how such a thing could happen, but your efforts to help shine a light on the biggest case of sexual abuse in sports history has been very important. But this story is not over, this story is bigger than Larry Nassar, or Steve Penny, or the three Board members who resigned earlier this week.

As I said earlier in order to move forward and be confident that this will NEVER happen again we need an independent investigation to figure out exactly how this disaster happened. Thinking otherwise is dangerous to the future generation. Today was an important victory but there is still work to be done."