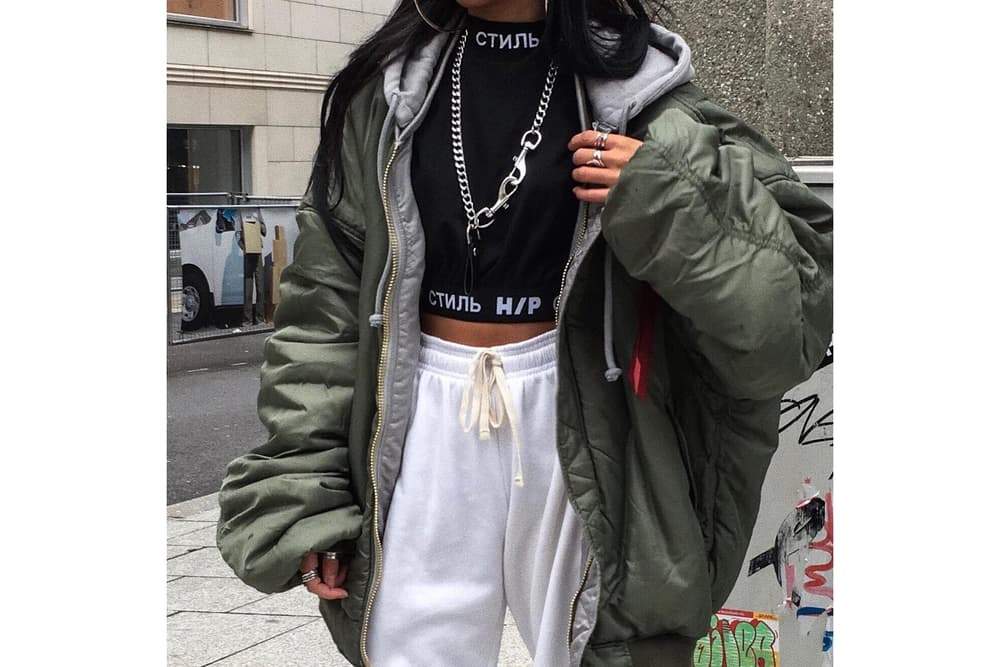 Get the HYPEBAE Look: Cozy Chic
Re-create our favorite Instagram look of the week.
Fashion Week is just around the corner, and we're going through all our favorite street style looks to wear this season. Staying comfortable and cozy while still looking chic isn't always easy, but in this week's "Get the HYPEBAE Look," we're showing you how to rock the best streetwear look.
Keep reading to see how you can recreate this outfit, and click on the image below to see where you can cop all the items. Keep checking back to learn how to achieve the best fits as seen from our Instagram.
Over-size bomber: Nothing is as classic as Alpha Industries' sleek bomber jackets. They'll keep you warm and cozy, as well as give you the perfect streetwear aesthetic.
Hoodie: A simple, grey hoodie is a staple piece everyone should have in their closet. It works on a day-to-day basis, and COMME des GARÇONS PLAY has the perfect zip-up hoodie for all occasions.
Top: Juxtapose the over-size hoodie and bomber with a tight fitting crop top, this one from Heron Preston is simple yet eye-catching and easy to wear.
Pants: This one is as simple as it seems. You can't go wrong with a pair of grey sweats.
Shoes: Nike's high top Air Force 1 sneakers will give you the perfect street style ready look, and the timeless classic won't go out of style anytime soon.
Bag: Add a luxury bag with a bit of an edge to elevate the look.
Accessories: Throw on a pair of sunglasses and some hoop earrings and you're ready to go.
Share this article