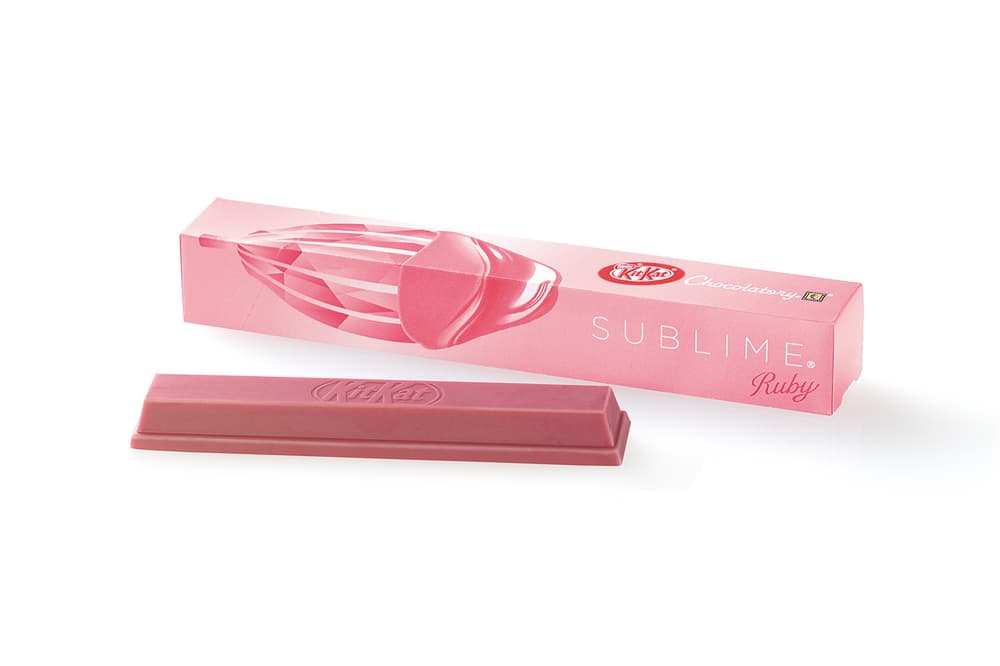 Yes, Millennial Pink Kit Kats Exist – Here's Where to Buy Them
Dreamy.
If you thought things couldn't possibly get better after Nestlé released cake-filled Kit Kats, think again. The iconic confectionary company has taken its beloved snack to a whole new level with this new "Kit Kat Chocolatory Sublime Ruby."
The millennial pink treat is the world's first-ever to be created from Ruby chocolate, which has a slight berry flavour and is made from the naturally pink-toned Ruby cocoa bean. Unfortunately, this Instagrammable Kit Kat will only be available in Kit Kat Chocolatory boutiques in Japan and Korea, but you can buy it as part of a "Made in Japan" set that ships to selected countries worldwide. If this has your tastebuds tingling, why not check out the Durian-flavored Kit Kat?