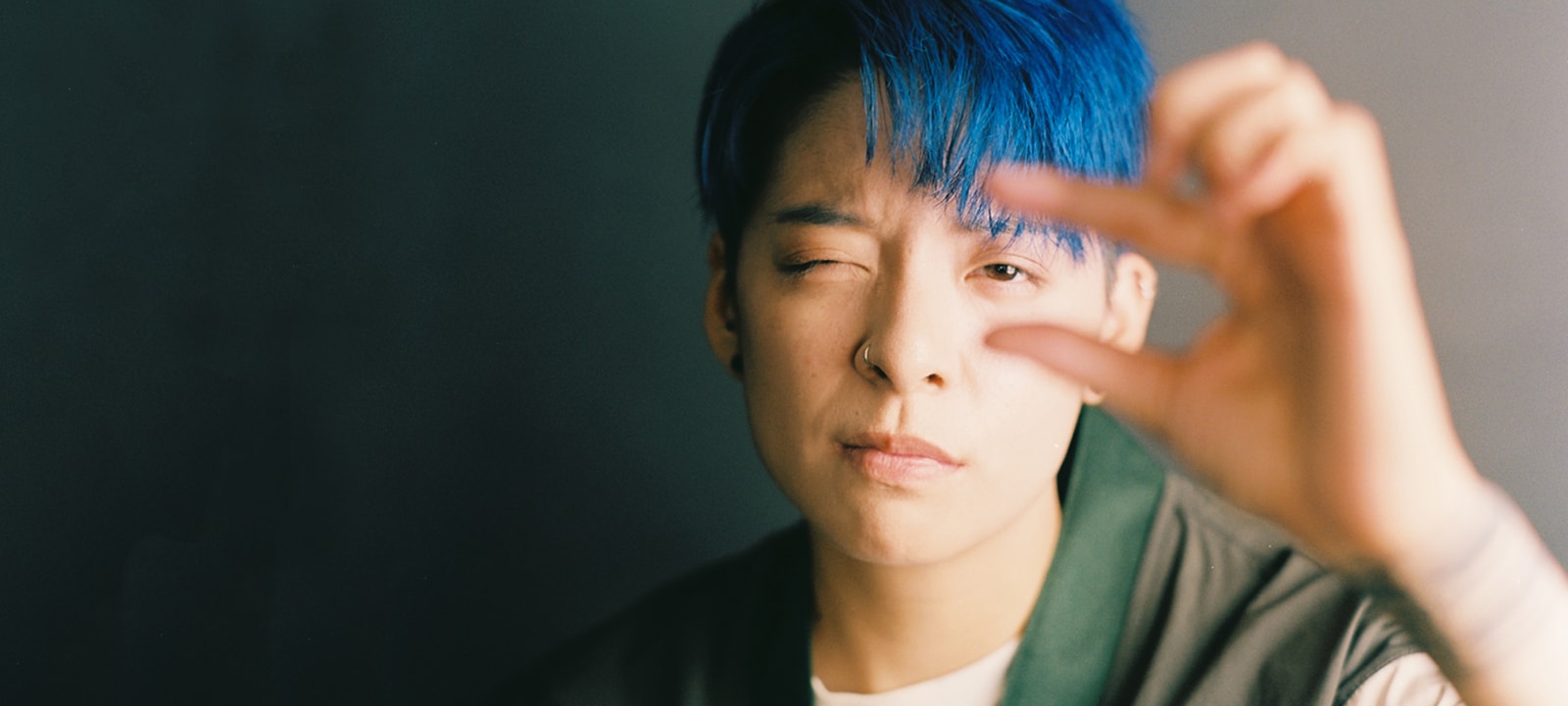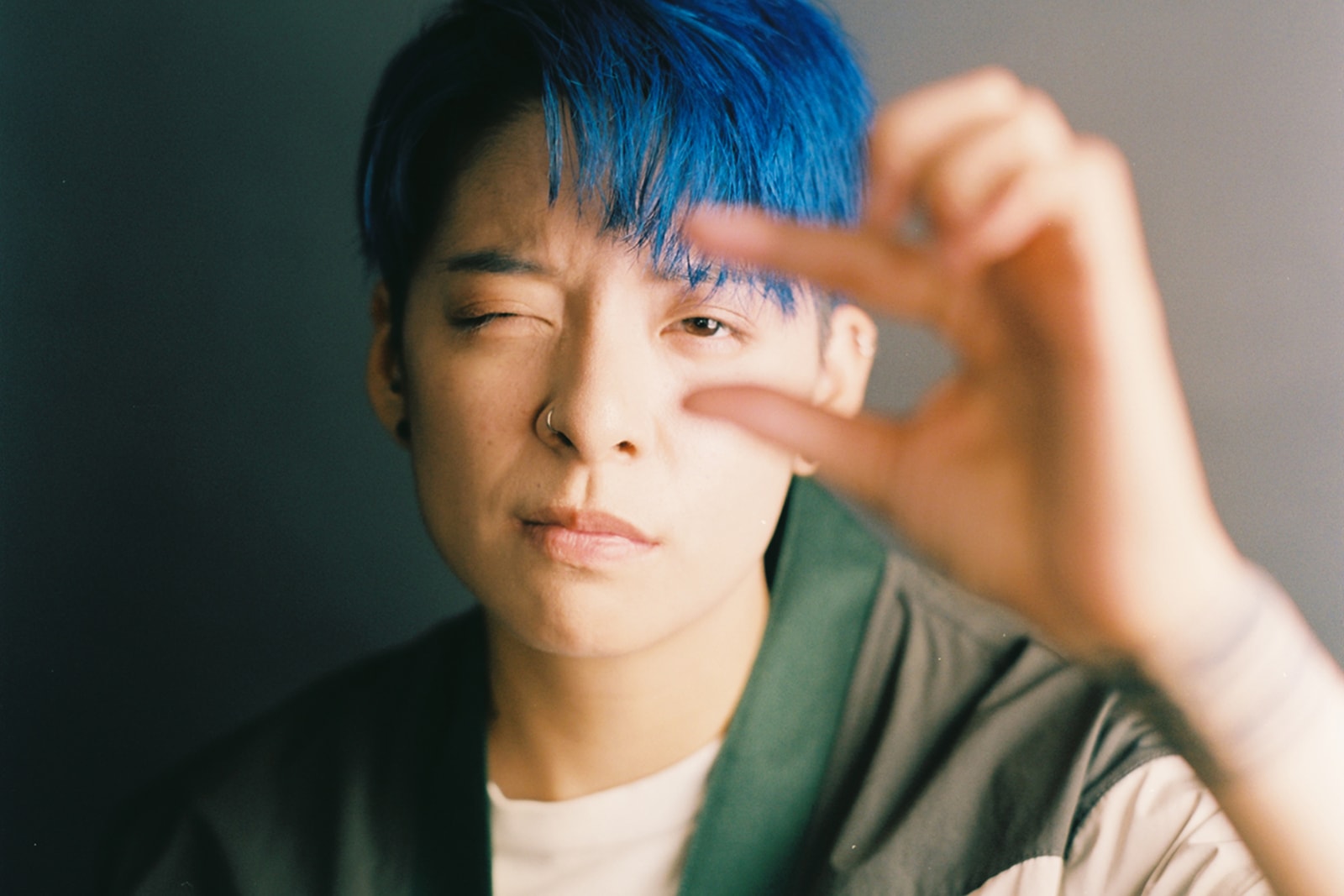 You Know Her as a K-Pop Superstar, but Who Really Is Amber Liu?
The singer-songwriter tells us in her own words.
Almost a decade after she first broke into the world of K-pop, Amber Liu is still constantly reinventing herself. Known by many as one of the members of four-piece girl group f(x), the 26-year-old singer-songwriter released her Rogue Rouge mixtape back in April, with each track accompanied by a music video. This passion project, as Amber would describe it, allows her to show the world who she really is with an unfiltered approach. "I've always been very cookie-cutter. I wanted to just kind of rebel." Not only are all six tracks available for streaming for free, but all the visuals that are uploaded to Amber's personal YouTube channel are also demonetized.
That was just the artist's first step of "going rogue." Having signed with Steel Wool Entertainment in 2018, Amber Liu is gearing up to introduce herself as a solo artist to the U.S. market. Having shared two new tracks "White Noise" and "Lost At Sea" recently, Amber will be going on tour in North America this December, making stops in Chicago, Toronto, New York and Los Angeles among other cities.
Ahead of her Gone Rogue tour, we sat down with Amber to chat about the beginnings of her career and how she became the artist she is today. From breaking the K-pop idol stereotype to creating music and visuals that truly represent herself, this is Amber Liu in her own words.
You're someone who's truly multi-talented. From singing and songwriting, to dancing and video-making, you can do it all. Which one of your creative pursuits is your favorite and how do they complement each other?
Songwriting is where I'm the most at home. It's where everything usually starts for me. Sometimes I'll be dancing with no music but there's a song being written in my head. Or I'd envision this sequence and write a song about the feeling and the mood. I try to draw creativity from every single small little thing I do, though I don't know it at that moment.
Tell us a bit more about your YouTube channel. What motivated you to start creating and sharing these personal videos in the beginning?
I felt like people had a lot of misunderstanding about me. And I knew I was the only person that could tell my story. That's why my channel is just me and my friends doing weird yet normal stuff. I don't want to say it's a vlogging channel or my music cover channel. It's more of a creative outlet for me just to create some cool projects or document moments in my life.

On that note, how do you deal with trolls and haters on the Internet?
I used to just ignore them, but I'm human too and I can't help but look. Yeah, I still look at a lot of negative comments and no lies, they still get to me but I use that energy now and try to focus it on my projects. Sometimes those negative comments give me really good ideas as well. You can kind of say the hate backfires? So, thanks to the haters, some of the coolest content comes out. No joke, haha.
Being a K-pop idol comes with a lot of expectations. Have you ever felt like you need to change yourself in order to fit into a certain mold?
Straight flat-out yes. I think we all feel out of place or on our own at some point. However, now I try to be me and do my best instead of always comparing myself to others. I'm learning to embrace my faults and mistakes and continue to be the best version of myself I can be.

You've been in the industry for almost a decade now. Are you able to recall what it's like when you first moved from LA to Seoul as a teenager? Was it a huge culture shock?
To be honest, my 15-year-old self was so excited to experience a new city half way around the world. I was definitely just taking everything in. However, I never felt how much of an impact my family was to me until being away from home for a while. And when that adrenaline faded, I started to feel alone and lost. But over the years and after growing up a bit, you start meeting people and build a community among your friends and they become that family to you. Seoul is definitely a second home to me now and I have my friends to thank for that.
What are some of the most profound lessons you've learned throughout your career?
To breathe. In an industry that moves so fast, just breathe. I guess I have so many ideas and things that I want to do. Doing them one by one slowly is the most valuable thing I've learned.

How have you learned to be comfortable in your own skin while growing up in an industry that's sometimes overly obsessed with beauty?
My sister taught me this and it's that everyone has their lessons to learn. We all have own paths to walk and we can only walk our own. My career or even my life won't be exactly like someone else's. So all I gotta do is own up to what I can do, and learn what I need to as well.
You released your mixtape Rogue Rouge earlier this year for free and the response was incredible. What does the project mean to you?
I just wanted to give back to the fans who've supported me throughout my whole journey. And what better way to do it by calling up a bunch of your friends and experiment. I just wanted to create it the way we wanted to do it, with the music that we wanted to make. It was a huge learning experience and we all definitely picked up some know-hows along the way.

In terms of both sounds and lyrics, what are you looking forward to exploring more in your upcoming solo work?
Just winging it honestly. I'm in the studio one day, shooting a video the next. Writing script one second, in the dance studio the next second. I'm just blessed to be surrounded by such talented artists thatIi call my friends. From here we just got to keep grinding.
What would be your dream collaboration?
Maybe another SUPERFRUIT collab, haha? Or The Script. I love their music. Too many to name to be honest.
Amber Liu Gone Rogue North American Tour Dates
December 5, 2018 Chicago, IL Vic Theater
December 7, 2018 Washington DC U Street Music Hall
December 8, 2018 Toronto, ON Opera House
December 9, 2018 New York, NY Irving Plaza
December 11, 2018 Dallas, TX Trees
December 13, 2018 Los Angeles, CA The Belasco Theater
December 14, 2018 San Francisco, CA Slim's