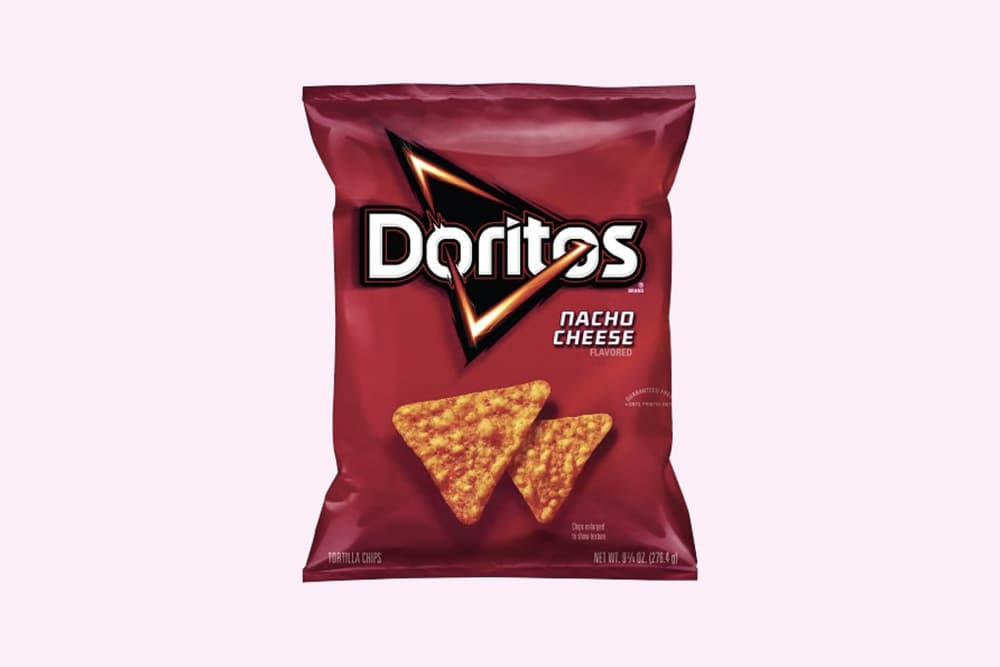 Hey Doritos, Women Don't Need Your "Lady-Friendly" Chips
Let us snack in peace.
Have you ever eaten a bag of Doritos and thought "This would be even better if only the chips were tinier and cuter and the bag fit perfectly in my handbag?" – probably not.
Well, according to Doritos, that's a real concern women actually have, and it's the reason why the company is working on "lady-friendly" chips that will have a quieter crunch and be less messy to eat.
As reported on Delish, Indra Nooyi, the global chief executive at PepsiCo (and coincidentally, a woman), stated that men and women eat chips differently and that women "don't like to crunch too loudly in public. And they don't lick their fingers generously and they don't like to pour the little broken pieces and the flavor into their mouth." The obvious answer to this alleged issue, of course, is mess-free, handbag-friendly chips, according to Nooyi.
As if that wasn't problematic enough, Nooyi also confirmed that Pepsi is set to drop "a bunch" of gender-specific snacks soon. Because of course, the strides we've made in gender equality in recent times aren't enough to make massive corporations take note of the fact that eating habits, like many things, aren't something that can be dictated by gender.
Why not check out one thing Doritos has decided not to separate by gender – its ketchup apparel collection.
UPDATE: A PepsiCo spokesperson has confirmed that Doritos will not be launching a dedicated women's product.
Share this article