Is Kim Kardashian Teasing a New YEEZY Jewelry Collection?
She's also rocking an upcoming KKW Beauty lipstick.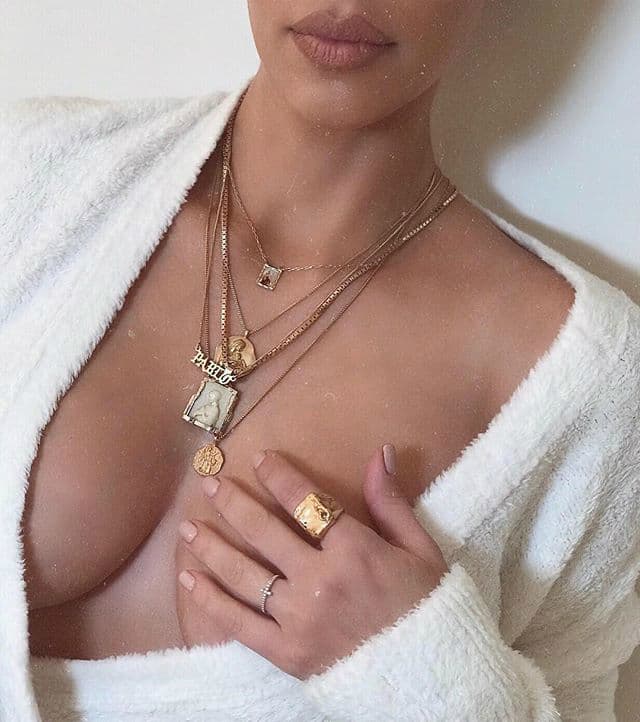 Kim Kardashian has taken to Instagram to post a photo wearing numerous gold chains, reminiscent of the previously released, YEEZY jewelry collection. In the photo, she also shares a forthcoming KKW Beauty lipstick shade.
The last luxury accessory collaboration was released as a 12-piece range which included gold pendant chains and rings on behalf of Jacob the Jeweler's Jacob Arabo. On one of the new chains, Kim is wearing there is an image of a religious person praying while the other chains appear to also be inspired by ancient 14th-century Florentine art.
Stay tuned here in case news on a forthcoming jewelry collection emerges.