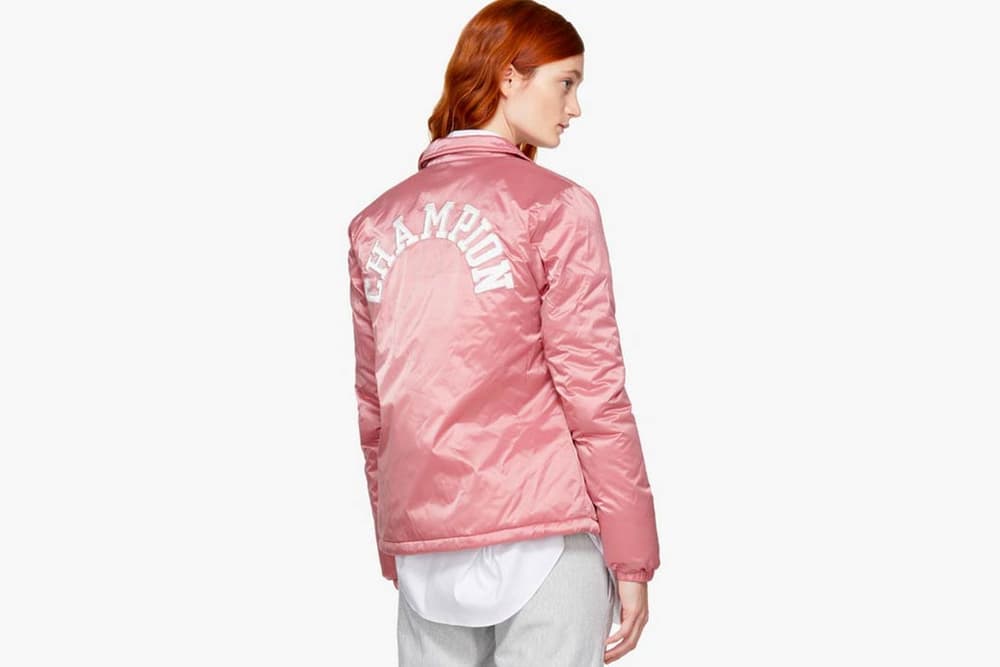 7 Cozy Spring Jackets for Under $85 USD
Nike and Champion for a steal.
The weather is finally beginning to break which means that it's time to shake up your closet a bit. Put the puffers and the ski jackets aside to make room for some lighter covers. We recommend having a few options for the spring season because you never know what may come. Whether it be a bout of rain or the evening chills, you want to make sure you're covered until the summer.
We have selected seven jackets of various shapes, sizes and silhouettes that are both cozy and affordable. Among our top three choices are Levi's denim trucker jacket, Champion's Reverse Weave varsity jacket and IVY PARK's translucent jacket. A jean jacket is a necessity for this time of year and who better to turn to than a denim specialist? The trucker jacket has a curved-collar that rests flat on the collarbone making room for other hooded layers. The bottom has a raw hem that rests right at the waist creating the illusion of curves. The medium-wash item is perfect for everyday wear.
Next up is a certified must-have. Champion has used its patented threading technique to craft the varsity jacket of our dreams. The "C" logo is lined up on the left alongside snap buttons that appear in white for contrast. Finally, we have IVY PARK's see-through half-zip jacket. The branding on the piece is subtle, making it easy to style with just about anything. The front kangaroo pouch and a drawstring hood give it a sporty profile to complement the semiopaque material.
Below you'll find our other top jacket picks for the season, including adidas, Nike, PUMA and Stussy.
Share this article