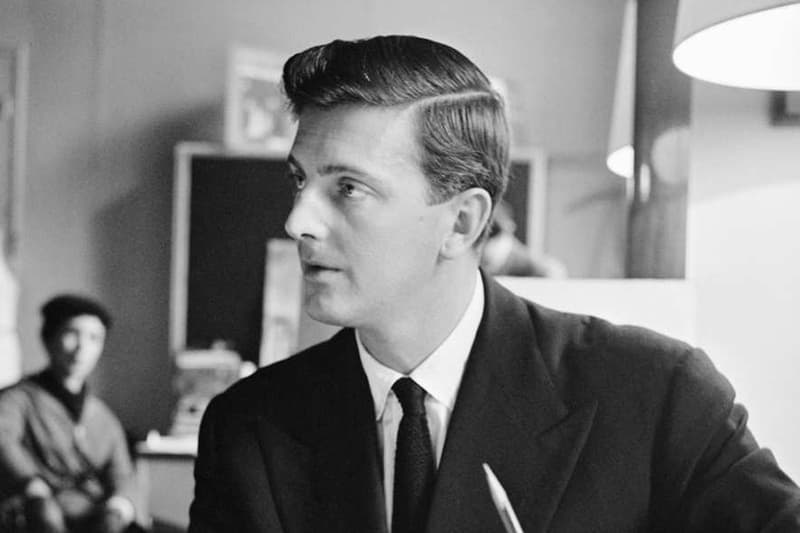 Fashion
Remembering French Fashion Designer Hubert de Givenchy
"The little black dress is the hardest thing to realize, because you must keep it simple."
Remembering French Fashion Designer Hubert de Givenchy
"The little black dress is the hardest thing to realize, because you must keep it simple."
French designer Hubert de Givenchy, founder of luxury fashion house Givenchy has passed away at the age of 91, according to the Los Angeles Times.
The rise of his namesake brand was by no mistake. According to The New York Times, he studied under famed French designer Elsa Schiaparelli after studying at École des Beaux-Arts in Paris. During his creative journey he also worked under Christian Dior and Pierre Balmain. At 25, he created his own design house in 1952.
Givenchy was known by many following his design worn in the American film, Breakfast at Tiffany's starring Audrey Hepburn. The iconic little black dress, that Hepburn's character Holly Golightly wore in the beginning credits was simple and effortlessly classic. Givenchy later went on to design for six of Hepburn's films, including Funny Face, Love in the Afternoon, Paris When it Sizzles, How to Steal a Million, Charade and Love Among Thieves.
Notably in 1988 Givenchy sold his namesake brand to LVMH yet did not leave as the lead designer until 1996. Following his last runway collection, through the years talented designers have held his post including John Galliano and Riccardo Tisci. Currently, Clare Waight Keller serves as the brand's first-ever female Artistic Director.
In a press release, the House of Givenchy released a statement expressing their condolences:
"The House of Givenchy is sad to report the passing of its founder Hubert de Givenchy, a major personality of the world of French Haute Couture and a gentleman who symbolized Parisian chic and elegance for more than half a century. He will be greatly missed."
Hubert de Givenchy will be remembered by many as a monumental fashion figure who was one of the first designers to create a global empire.