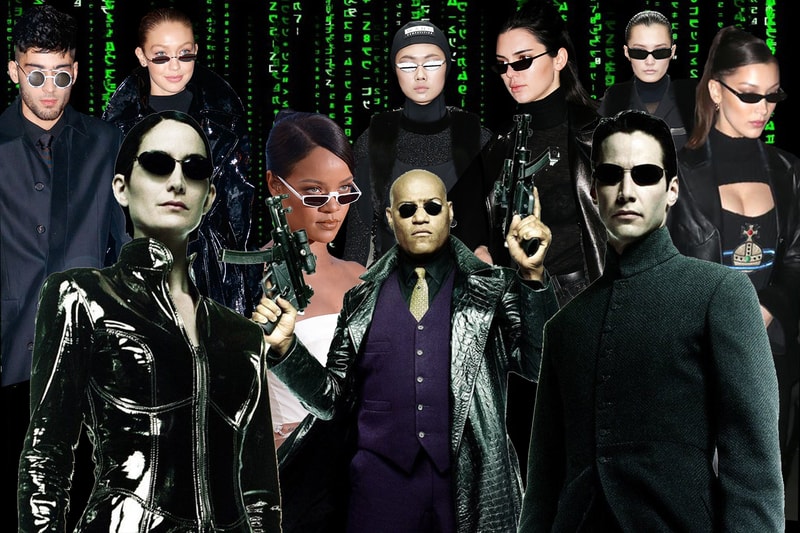 Enter the Matrix: How to Style This Season's Biggest Trend
Channel your inner Neo.
It seems as if the fashion industry's obsession with the old never really seems to fade. From the return of Prada, to the never ending scene of '90s influences – it is all about the old school. Throughout the past few months, the rise of micro-shades has been ever so present, with celebrities like Kim Kardashian, Bella Hadid and Kendall Jenner wearing small frames on the daily. Now, the trend has become elevated yet again, and we're entering The Matrix.
Released in 1999, The Matrix's retro-futuristic aesthetic has inspired everything from runway looks to current trends, and has been a look worn by fashion's finest – which is why we're showing you how you can hop on the trend. Keep reading below to see how you can channel your inner Neo and Morpheus.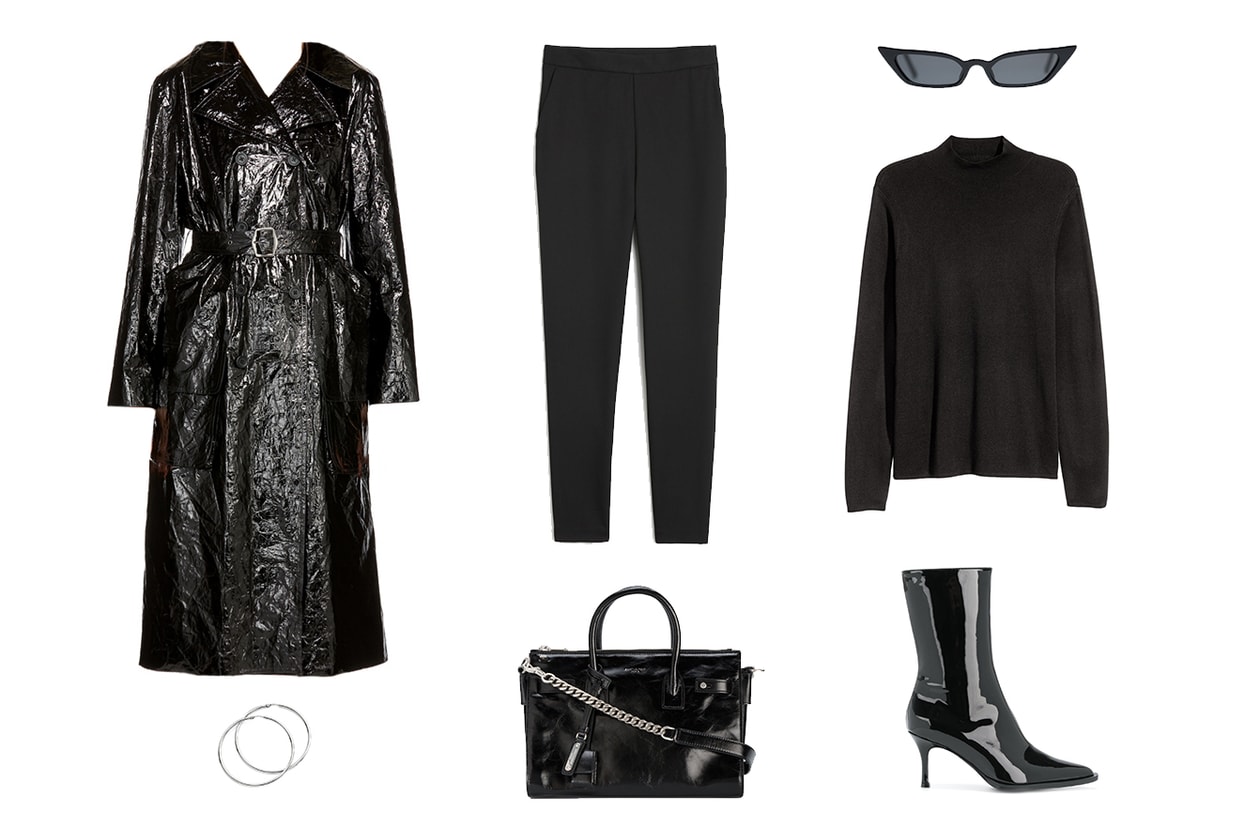 Jacket: A glossyblack trench coat is a given when it comes to channeling the sci-fi vibe of the famous film.
Shirt: Drawing inspiration from the movie, a turtleneck-style piece will add a futuristic element to the look and elevate the silhouette even further.
Trousers: Keep it simple with a pair of simple, black trousers.
Bag: Match the glossy leather coat with a bag following the same theme. For the ultimate look, go for one with silver hardware to add a slight bit of contrast.
Shoes: Wrap up the look by sporting a pair of leather boots.
Accessories: Of course, tiny shades are a must to complete The Matrix look. Add a pair of silver hoops as a finishing touch, and you're ready to go.
---
Share this article