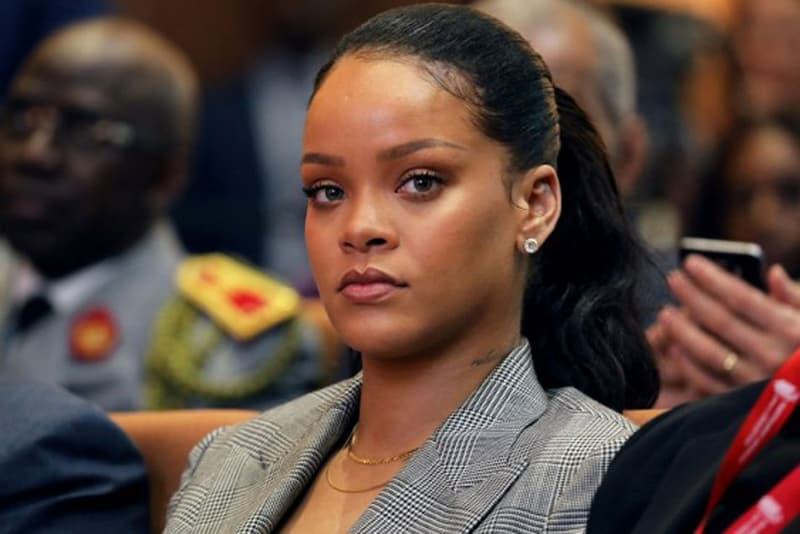 Culture
Snapchat Apologizes to Rihanna for Insensitive Domestic Abuse Ad
Another bad move by the dwindling app.
Snapchat Apologizes to Rihanna for Insensitive Domestic Abuse Ad
Another bad move by the dwindling app.
Snapchat has issued an official apology to Rihanna following the removal of its insensitive domestic violence advertisement. The Impossible Choices poll asked users whether they would rather, "slap Rihanna" or "punch Chris Brown." Following the Brown's 2009 assault on Fenty, this content was instantly condemned by the fans who took screen shots of the poll to bring it to SC's attention.
In a statement made to BBC News, a Snapchat spokesperson confirmed that the ad was against the company's policies and appeared "in error." He goes on to say:
"The advert was reviewed and approved in error as it violates our advertising guidelines. We immediately removed the ad last weekend, once we became aware. We are sorry that this happened."
This might be the final straw for the app which recently launched an unpopular update that caused even more users to migrate to Instagram stories. Even Kylie Jenner, who has 25 million subscribers on the app, shared her disapproval for the changes via Twitter. Do you still use Snapchat? Let us know below.
Is it just me, or is this ad that popped up on my Snapchat extremely tone deaf? Like what were they thinking with this? pic.twitter.com/7kP9RHcgNG

— Royce Mann (@TheRoyceMann) March 12, 2018
Share this article