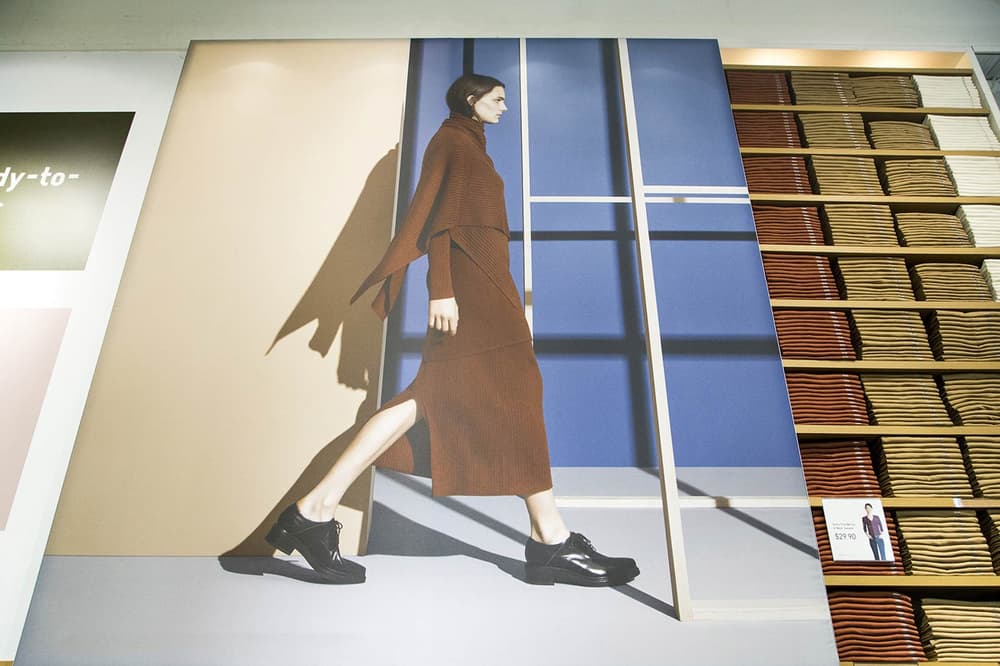 Fashion
The Dangers of Fast Fashion & How You Can Make More Sustainable Shopping Choices
It's time to make a change.
The Dangers of Fast Fashion & How You Can Make More Sustainable Shopping Choices
It's time to make a change.
Fast fashion is now the second-largest source of pollution globally. Brands like Zara and Forever 21 allow quantity to lessen quality, reducing full shirts, sweaters, and jeans into tattered shreds with one single wash. The $5 USD T-shirt hidden between racks? It's more likely to end up in a landfill, and topped with trash, than on your back. An average of 15 million tons of used clothing is produced every year in the United States alone, with more than 10 million tons ending up in landfills, according to The Balance. 
Rarely do we consider what a "good deal" can cost us. Depots packed with debris contaminate our water sources and infect oil, destroying our ozone layer. As the planet continues to warm, many rivers and lakes are drying up causing major cotton-producing countries like China and India to face water shortages. They are then forced to choose between clean water or cotton distribution. People are affected as well with workers often exposed to harsh chemicals that lead to skin irritation, sickness, and even death.
Fast-fashion companies continue to churn out designs at lightning speed, blurring the lines between imitation and inspiration. Infringement on the craftsmanship of luxury and haute couture designs happen frequently and settling lawsuits have become cheaper than licensing the design itself. This model ultimately harms talented designers resulting in work-life burnouts or lackluster collections.
Between the stresses of intellectual theft, labor exploitation and the environmental turmoil, there still remains a silver lining in all of this. Retailers like H&M have begun to work towards adhering to environmental requirements and implementing sustainability initiatives dedicated to restricting the production of harmful materials. Patagonia prioritizes social and environmental awareness, in all aspects of its business. They've formed developmental practices in ranching and agriculture and contribute one-percent of all sales towards conservation groups. If we want to change not only how our clothes are made it doesn't start with corporate responsibility. It starts with us. After all, in retail the customer is always right.
Read on to find out how you can make more sustainable shopping choices.
Get informed. Research brands and companies that are focused on ethical and "green" clothing. Take time to research said company's social responsibility policies and manufacturing audits to help make your decision on what you want to buy. Transparency is key.
Invest in quality pieces that will last a long time. Learning what your garments are made of helps you decide which items to buy and how to take care of your clothing. Brands like Reformation make their clothing from dead stock fabric and sustainably-sourced material. Durability is crucial when you are thinking of reducing environmental impact. Timeless brands like Levi's and Calvin Klein, produce their items with top quality materials that have withstood the test of time.
Buy less. A guaranteed way to reduce fast fashion's impact on the environment is to shop less. Try methods like recycling, swapping and mending your clothes. The key is to resist the temptation to impulse buy. In the long run an incredible dress that will last forever is a better deal than 10 cheap dresses.
Buy vintage. These were made to last. There are many advantages to buying vintage, including that item's uniqueness and quality. Vintage garments are considered collectible items. Reduce trash and help the environment. Great places to shop for vintage threads are Depop, ASOS Marketplace, Heroine, and your local thrift shop.
So how can brands and designers be more sustainable? First things first — be transparent. Where are your textiles coming from? Who is making your product? The impact is not only about the environment but about the people as well. Organizations like the Sustainable Apparel Coalition developed a tool that measures environmental, social and labor impacts across the supply chain.
Try buying from sustainable textile mills if possible. Opt for organic cotton versus non-organic cotton. Manufacture in your own country if you can – this not only helps with the economy but also reduces the environmental stress that comes with international shipping.
Editor

Esiwahomi Ozemebhoya