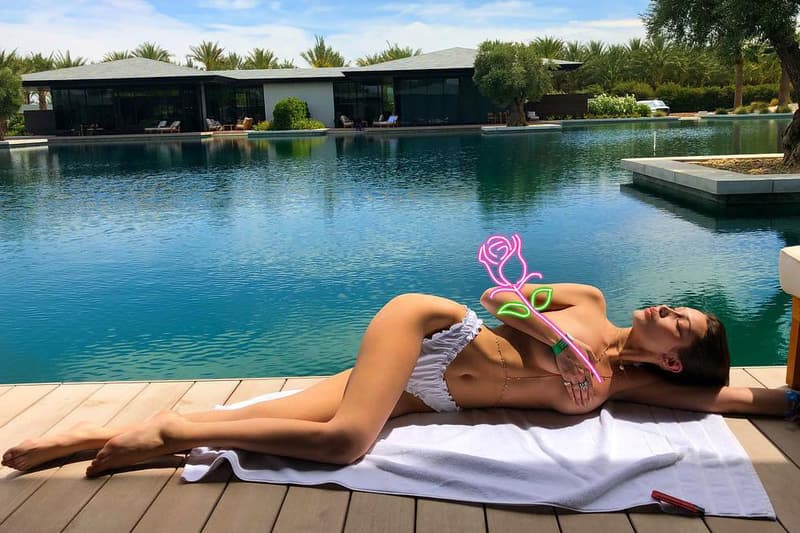 1 of 2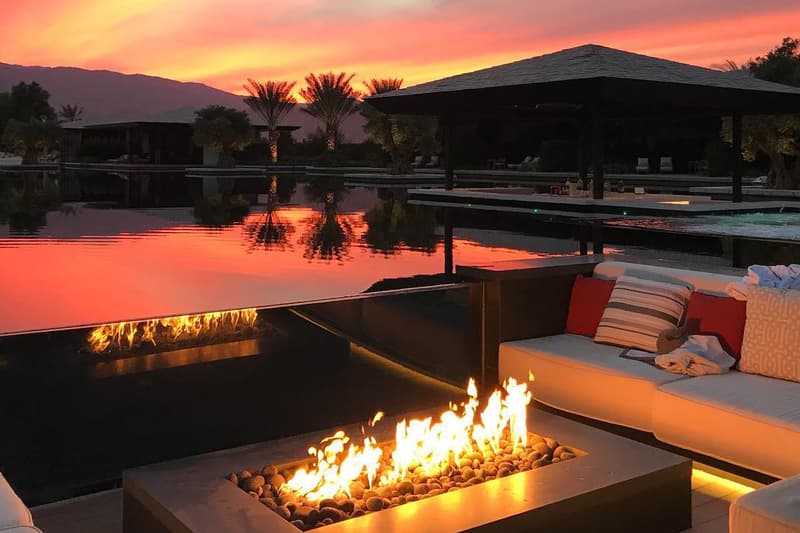 2 of 2
Art & Design
Get a Closer Look Inside Gigi and Bella Hadid's Lavish Coachella Villa, Priced at $350,000 USD per Weekend
Welcome to paradise.
Get a Closer Look Inside Gigi and Bella Hadid's Lavish Coachella Villa, Priced at $350,000 USD per Weekend
Welcome to paradise.
For anyone that has been to Coachella or at least tried to secure accommodation for the festival, you'll know it's a tedious process. While some people stay in hotel rooms, with friends or even cozy up in the trunk of their cars, at this year's event, Gigi and Bella Hadid opted for the luxurious route, with both the Victoria's Secret angels escaping to the spectacular desert oasis of Villa Zenyara. Priced at $350,000 per weekend, this residence combines sophisticated European design with the simplicity of desert living.
This elegant 40-acre property is equipped with lustrous furniture that gives out a striking balance between comfort and luxury. Additionally, it includes 11 bedrooms and bathrooms, a sun-splashed open living area and to top it off, the mansion comes with its very own man-made white sand beach, big enough for outdoor activities like jet skiing, paddle boarding and boat rides. Similar to European medieval castles that are protected by moats, this breathtaking house is surrounded by crystal clear water, giving the place an attractive and unique appeal.
Gigi and Bella didn't hold back from taking full advantage of what this magnificent property had to offer, including the kitchen chef as well as the large outdoor dinning area where Gigi posted a picture of her and her Pomeranian sitting on top of the dinning table. "Big Coachella mood is Icy on the breakfast table," she wrote on Snapchat. Meanwhile, Bella posed topless while soaking up in the sun. "Early Riser," she wrote on Instagram, where she posted a photo of herself tanning in a body chain and a white bikini bottom.
With all its beauty and wonders, Gigi and Bella didn't spend much time cozying in the house. Instead, the girls spent most of their time at the festival and made guest appearances at parties. Bella was also caught at the Kylie Cosmetics party where she was supposedly spotted with her ex-boyfriend The Weeknd. Gigi, on the other hand, spent her time with Moschino's creative designer Jeremy Scott who, coincidentally, was the first designer to give Gigi her runway breakthrough. Take a closer look at Villa Zenyara below.
---
Share this article