IGK Hair's Temporary Holographic Hair Color Is a Festival Must-Have
From pink-to-teal and blue-to-purple.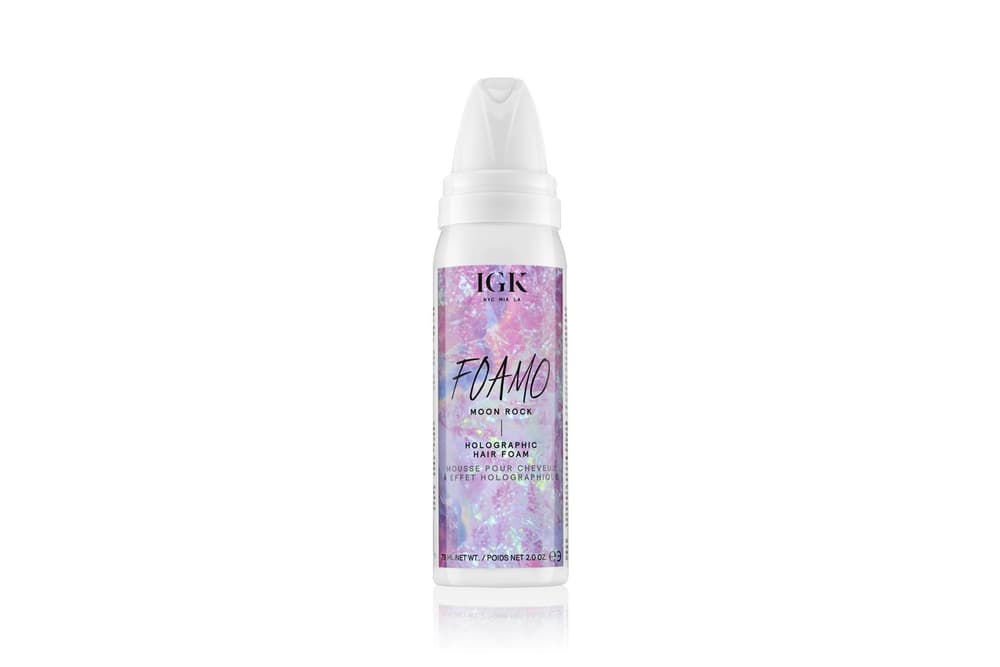 With Coachella around the corner, temporary hair color and holographic are two covetable words. Then IGK Hair's FOAMO Holographic Foam Moonrock is music to your ears, giving you an iridescent shimmer that shines pink-to-teal and blue-to-purple.
The primary ingredient in the vegan dye is vitamin rich blue sea kelp extract and moonstone extract. To use, simply dispense out a small amount and scrunch into your hair – to achieve a more opaque color, apply the solution to direct sections painting in a swipe motion. The temporary color will wash out with shampoo.
Pick up "Moonrock" at IGK Hair or stockists like Urban Outfitters now, priced at $22 USD. For more Coachella inspo, read our interview with stylists Dianne Garcia and Jill Jacobs. What's your must-have?