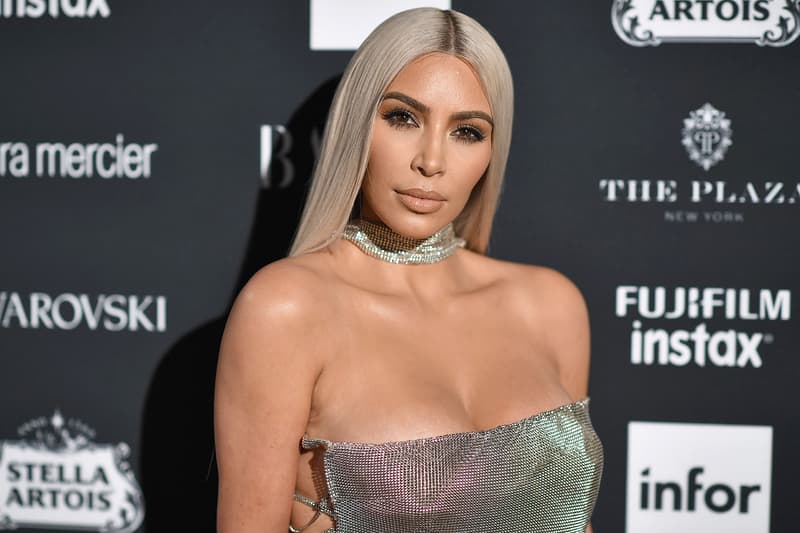 Culture
Kim Kardashian Just Got Twitter to Shut Down Yeezy Mafia
She is the social media queen, after all.
Kim Kardashian Just Got Twitter to Shut Down Yeezy Mafia
She is the social media queen, after all.
UPDATE: Yeezy Mafia recently tweeted from their backup Twitter account YM Backup and Instagram to post a statement on why their main account was suspended. The fan account shared that the issue involves "copyright infringement" on pictures posted of Kim Kardashian wearing Season 6. Additionally, they say that "someone" hired a company from Los Angeles specializing in celebrity image protection to go through Yeezy Mafia's archives. Read the statement in full below:
Earlier this year, Kim Kardashian addressed fake rumors posted on Twitter by the notorious account Yeezy Mafia, stating that she had "made calls" to deal with the situation. Now, it seems as if the social media queen has finally gotten her will through, resulting in the Yeezy Mafia account being suspended on the platform. The user previously shared multiple images of rumored YEEZY releases, with Kim recently responding, "How can a verified account represent Yeezy with false information. You do NOT work for Yeezy and NOT affiliated. How are you gonna believe an account that posts fake colorways?"
It remains to see if the account notorious for always releasing all news surrounding YEEZY and Kanye West first will be no more, but if Kim gets to decide, we won't be seeing Yeezy Mafia anytime soon. Make sure to stay tuned for all the latest updates surrounding the situation, and while you're at it, check out the latest rumored release posted by the account and let us know what your thoughts are in the comments.
Oh I've made calls…just wait https://t.co/WhuqHBGAGU

— Kim Kardashian West (@KimKardashian) March 6, 2018
How can a verified account represent Yeezy with false information. You do NOT work for Yeezy and NOT affiliated. How are you gonna believe an account that posts fake color ways ??? https://t.co/xkaYC98G7u

— Kim Kardashian West (@KimKardashian) March 6, 2018
Share this article