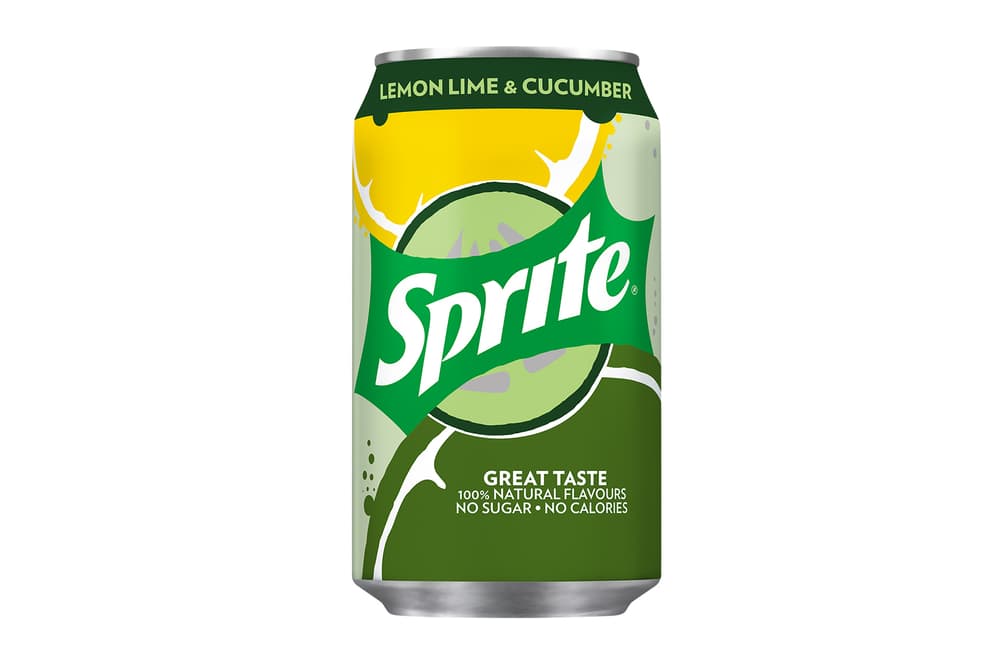 Sprite Cucumber Is Now a Thing and It Will Be Your New Favorite Summer Drink
Stay refreshed.
Staying hydrated in the summer heat is important, but sometimes you need something that has all the refreshing benefits of a cool glass of cucumber water, but with an added, fizzy kick. Lucky for us, Sprite Cucumber has arrived.
That's right, your favourite zesty drink has gotten a seasonal update. Sprite's iconic citrus flavor has been infused with a fresh cucumber twist – when served ice-cold, what could be more refreshing? For those who are consciously looking to cut down on sugary drinks, fear not as this drink comes as part of the Sprite No Sugar range. There's no sugar, calories or artificial flavors added to the beverage so you can enjoy this thirst-quenching drink, guilt-free. Rosalind Brown the marketing manager at Coca-Cola Great Britain said this of the newest addition to the roster:
"Sprite No Sugar Cucumber is inspired by the fresh, zesty flavours that we know people crave when the hot weather hits. Just in time for summer, and best served ice cold, it has the same revitalising citrus taste as the original Sprite No Sugar, with the additional hint of cucumber. The new variant contains no sugar, calories or artificial flavours, so it's the perfect choice for ultimate refreshment."
You can shop this new fizzy drink from select retailers in the UK now and it will be releasing in cans, multipacks and bottles globally soon. Find out more about Sprite Cucumber on the official Coca-Cola website and while you're here, why not check out these frozen Lemon Coke and Fanta slushies?