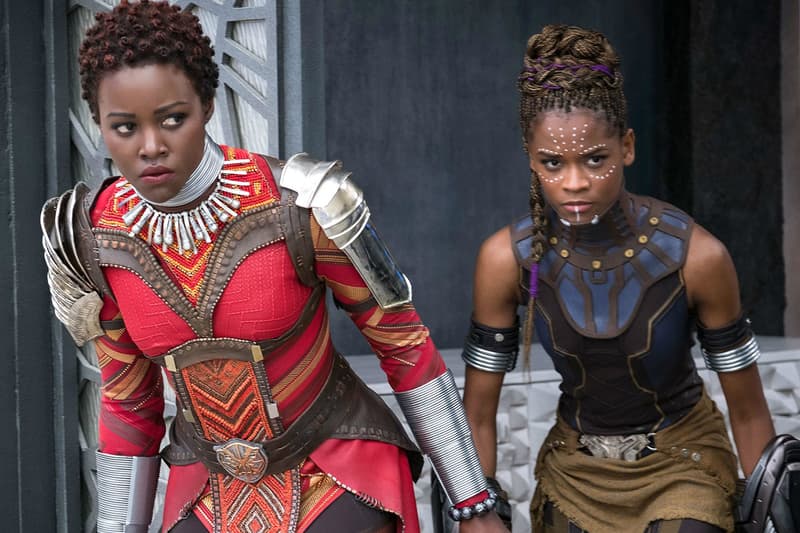 Culture
'Black Panther' Director Says He'd Love to Create a Spinoff About the Women of Wakanda
And we're here for it.
'Black Panther' Director Says He'd Love to Create a Spinoff About the Women of Wakanda
And we're here for it.
Warning: Spoilers ahead for those who haven't seen the film.
Undoubtedly one of this year's most talked-about movies, Marvel Studios' Black Panther has already topped the highest-grossing films in America for 2018 since its release in February. According to Business Insider, the film has raked in five times as much money as any other film that's out this year at the U.S. box office. With fans all over the world begging for sequels, the film's director Ryan Coogler recently shared in an interview that he'd be interested in making a film specifically about the badass women of Wakanda.
As Variety reports, Coogler expressed the possibility of creating the spinoff during a talk at the 71st Cannes Film Festival: "Oh man, that would be amazing if the opportunity came up. They did it in the comic-book version."
The director was also cited praising the female cast of Black Panther, stating that one of his favorite scenes is where Chadwick Boseman's character is rescued by the women played by Lupita Nyong'o and Letitia Wright:
"There's a whole section of the film where T'Challa is out of the movie and you're just following the women. That's one of my favorite parts of the movie when I watched it, and I didn't expect that… That part of the movie you feel like you're watching something fresh and new. That part of it was exciting. We have these actresses who could easily carry their own movie."
While we patiently wait for the spinoff to become a reality, watch our exclusive interview with Nyong'o and Danai Gurira on the heroic roles they played in Black Panther.
Share this article