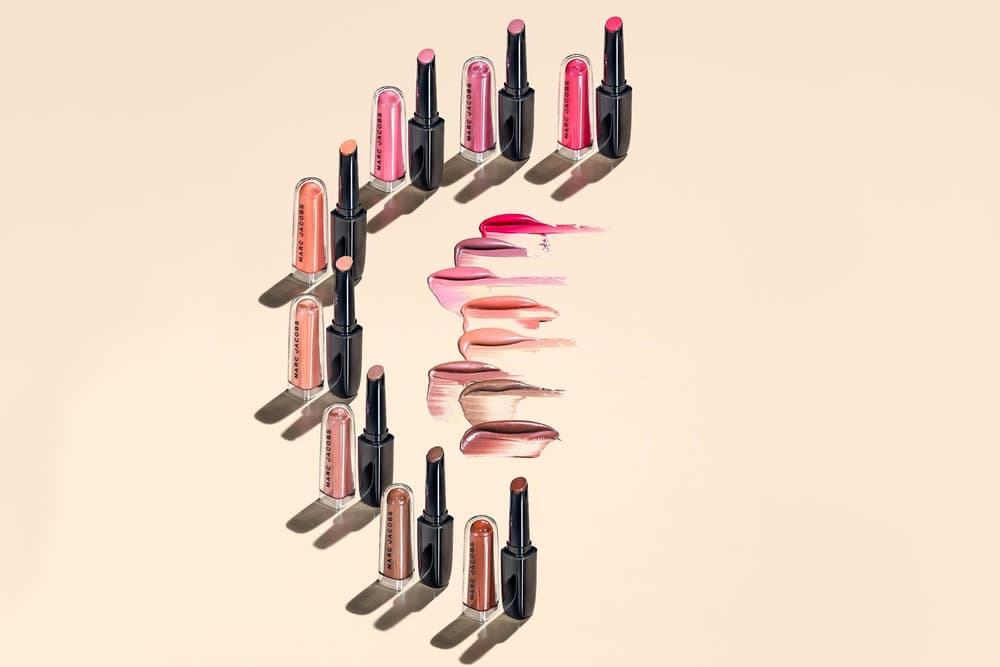 Beauty
Marc Jacobs Beauty Will Be Launching a Lip Gloss/Lipstick Hybrid
Say hello to the Gloss Stick.
Marc Jacobs Beauty Will Be Launching a Lip Gloss/Lipstick Hybrid
Say hello to the Gloss Stick.
Having already seen the latest spring arrivals from Marc Jacobs Beauty, makeup news resource @trendmood1 has now revealed that the luxury brand will be releasing a forthcoming product dubbed the Gloss Stick. As the name implies, it is a hybrid between a lip gloss and a lipstick, or as the account reports: "A gloss that's in a bullet." Combining properties from both of the lip mediums, the new arrival is allegedly a stick product that is both soft and solid.
As seen in the teaser image, the color range is wide and diverse – the collection boasts shades of bright fuchsia and deep burgundy, to more subdued palettes of nude pink and light coral. Perfect for both day and nighttime looks, the new collection promises to be filled with everyday essentials for makeup fiends everywhere.
The new Gloss Sticks are slated to drop on May 31 at Marc Jacob Beauty's web store, as well as at select stockists such as Sephora and Neiman Marcus. Global releases by region will roll out soon after throughout the months of June and July. You can see the full schedule in the Instagram post from @trendmood1 below.
To see more from Marc Jacobs Beauty, don't miss our roundup of the best beauty looks from the 2018 Met Gala.