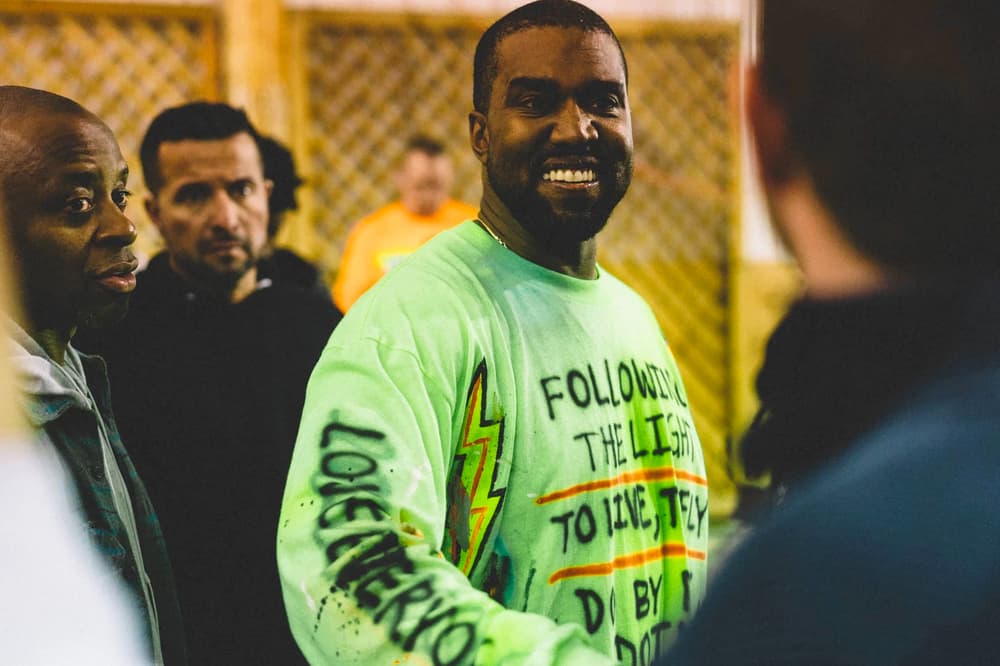 Music
Kanye West Just Sold $500K USD Worth of Merch in 30 Minutes
Following the release of his album, "ye."
Kanye West Just Sold $500K USD Worth of Merch in 30 Minutes
Following the release of his album, "ye."
On June 1, Kanye West finally dropped his highly anticipated album ye. The eponymous record included a total of seven tracks, with features everyone from Nicki Minaj to Kid Cudi, with each song climbing to the top of Spotify's Top 100 list.
In an interview with LA's Power 106 radio station, the rapper revealed that he "redid the whole album after TMZ." Clarifying the reason behind it, he simply stated: "Just energy. I was sitting in Calabasas, working on my sweatpants and shoes, and everything was going perfectly. And as soon as [it] stopped going so perfectly, I was like, 'I know what to do with this energy.'" During the interview, the rapper was interrupted with information regarding the sales of his recently dropped album merch, revealing that Kanye sold half a million dollars worth of garments – $500K USD, in just 30 minutes. Peep the clip below to see the rapper's reaction to the mind-blowing statistics, and take a closer look at the available merch here.
Following the success of ye, Kanye West's collaborative album with Kid Cudi is set to drop on June 8, so make sure to stay tuned for all the latest information. For more Yeezy, make sure to take an exclusive look at what went down a the rapper's album listening party in Wyoming.
---
Share this article