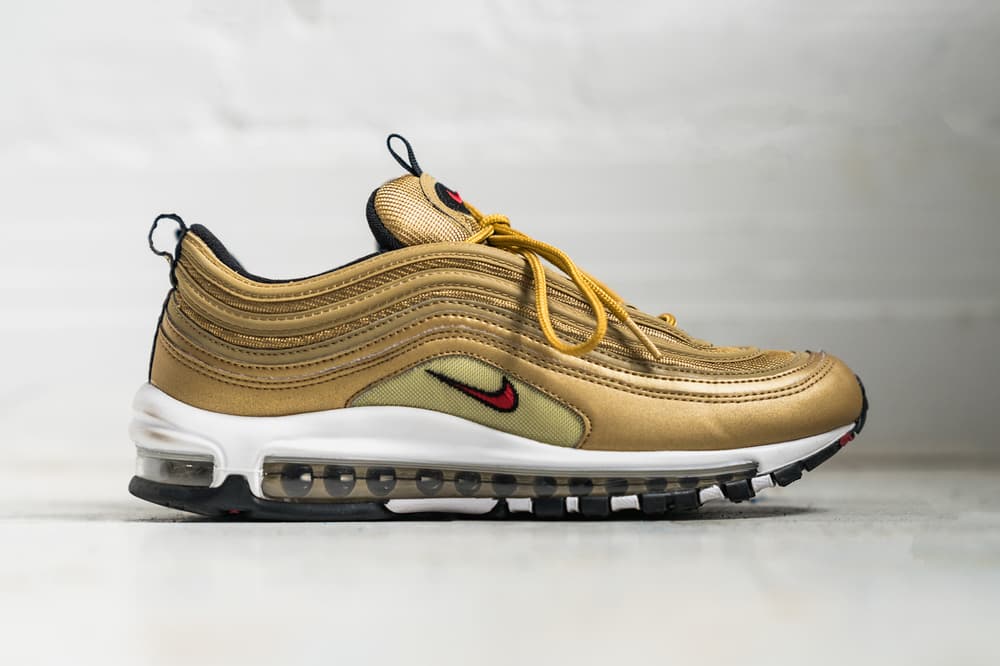 1 of 4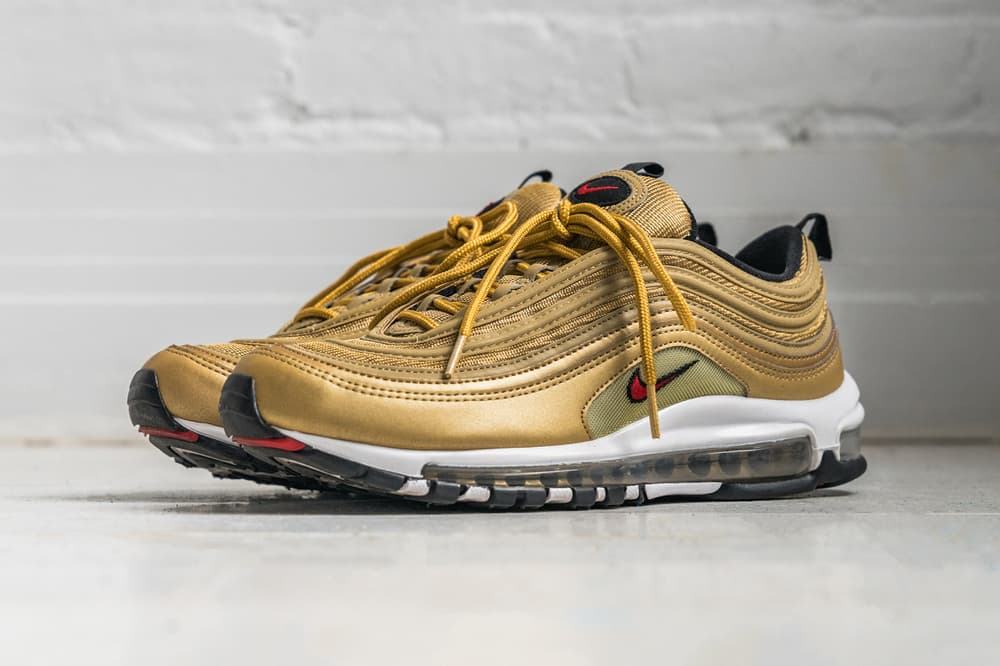 2 of 4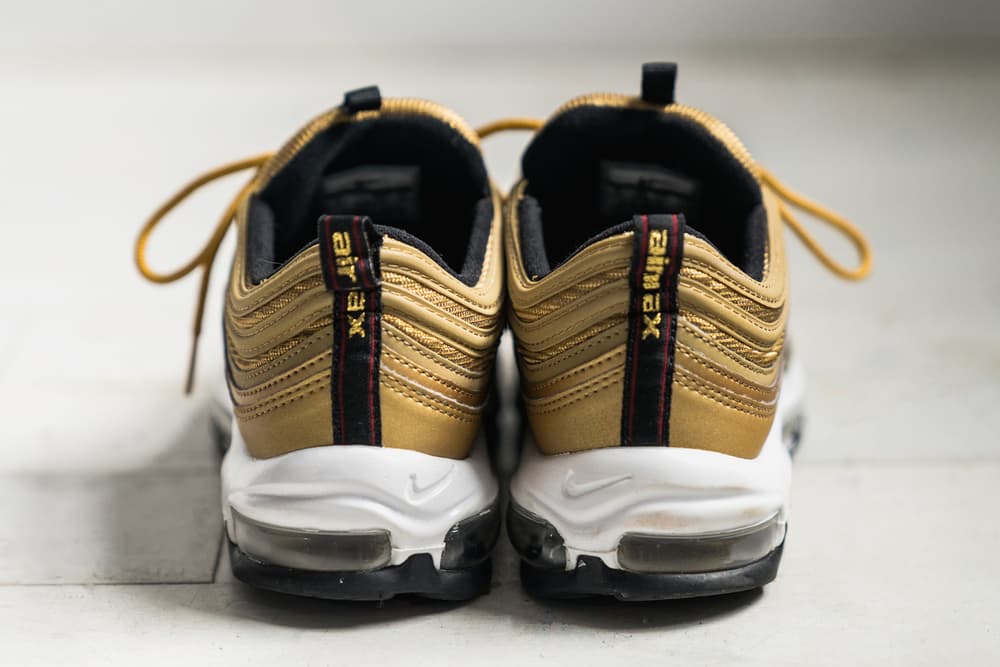 3 of 4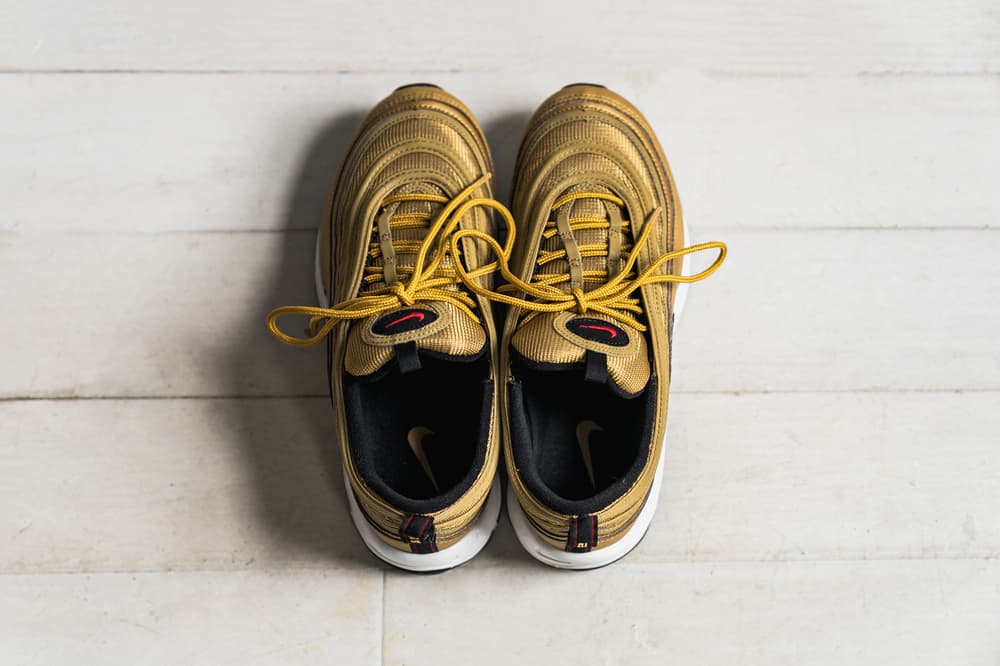 4 of 4
Footwear
#hypebaekicks Review: Nike Air Max 97 "Metallic Gold"
Take a look at my thoughts on this popular silhouette.
#hypebaekicks Review: Nike Air Max 97 "Metallic Gold"
Take a look at my thoughts on this popular silhouette.
In the latest installment of our "#hypebaekicks Review," we've got a chance to take Nike's head-turning Air Max 97 in "Metallic Gold" for a spin. The highly coveted sneakers which debuted last year recently received a restock on Nike's SNKRS app. With sheer luck on my side, I was able to finally pick up the sneakers after months of wondering if they'd ever become available to purchase again.
Read on below to find out if the golden kicks are worth hunting down.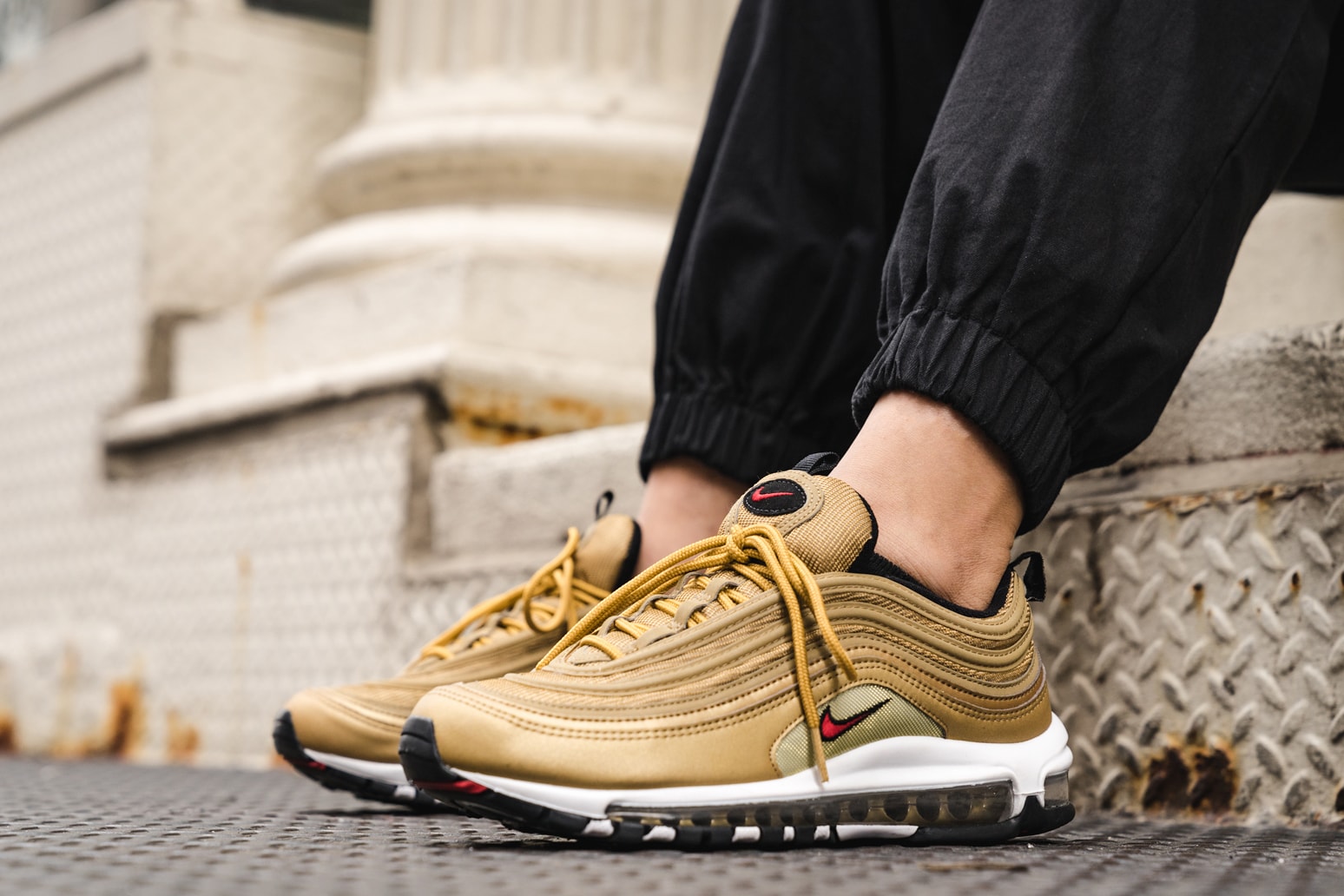 THE SHOE: Nike Air Max 97 "Metallic Gold"
OUR REVIEW: I'm originally from Florida. And if you're familiar with the sneakers that Miami natives wear, you'd know that the Air Max 97 and Air Max 95 designs are staples. When I was in college, I remember constantly seeing Air Maxes all over the place. Last year when I first saw the "Metallic Gold" iteration of the Air Max 97, I knew I had to have them. But, the shoes quickly sold out after they dropped. I honestly gave up, but when they restocked I figured I'd give copping them another shot. Thankfully, I snagged them the morning of the recent restock last month.
I don't really think the photos online prepared me for the silhouettes details. The features include an upper constructed with premium leather and matching mesh. I think that this shade has been quite easy to pair with my spring looks, which are either all-black or include a pop of color. That's my favorite thing about the Air Max 97, the fact that the design is impeccable and doesn't disappoint. My next favorite accents are the contrasting white midsole, the visible Air Max Unit and the red branded Swoosh that appears on the lateral sides of the model.
To be completely transparent, when I first tried the sneakers on I wasn't really feeling how they felt on my feet. In the past, I've read online about how uncomfortable this design is on-foot. The first and second wear are not comfortable — in fact, the first time I wore these, I was honestly annoyed at how tight they felt. I'm a size 10 in women's sizing, so I honestly wondered if I should've went up a size. But after the third and fourth time, I began noticing that the sneakers were getting accustomed to my feet. Now that they're properly broken in, it's apparent that the Air Max Unit has a bit of a bounce to it and the sneakers feel pretty lightweight overall.
VERDICT: COP
BUY: You can purchase Nike's Air Max 97 in "Metallic Gold" now at XTREME where they retail for $211 USD.
---
Share this article