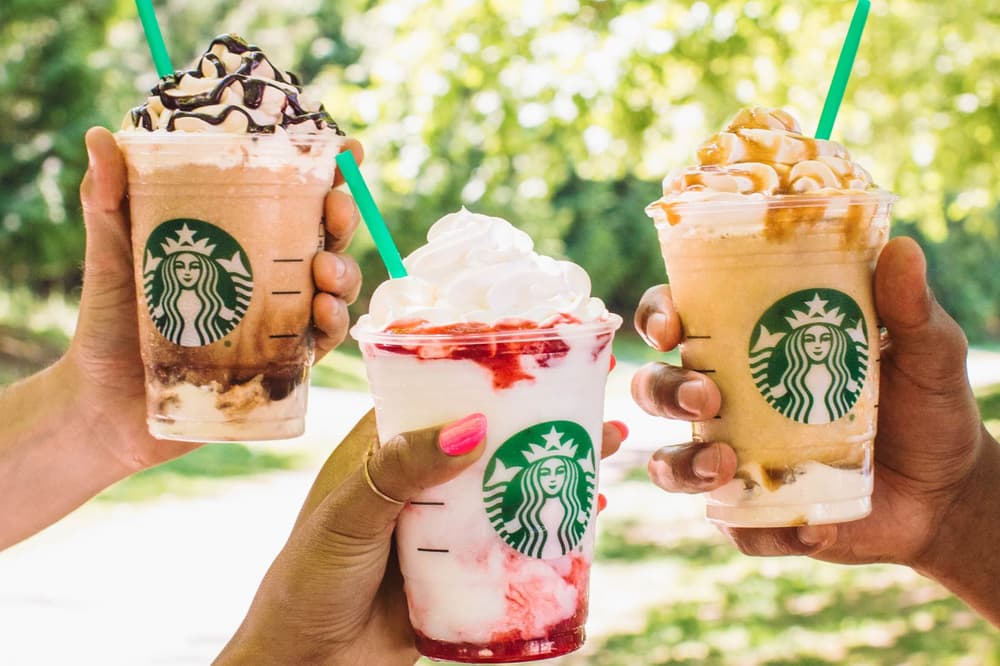 Starbucks Adds a New Strawberry Frappuccino To Its Permanent Menu
A summer refresher.
Starbucks has updated its summer menu with new tasty food and beverage options. The Chicken Chorizo and Tortilla Sous Vide Egg Bites are added to the permanent menu along with the Kitchen Sink cookie. The new Serious Strawberry Frappuccino will also be served in all Starbucks locations in the United States and Canada.
This drink is a remix of the Strawberries and Créme Frappuccino with new elements added. Its layered with strawberry fruit puree that is mixed a blend of ice, milk and the brand's strawberry infusion blend. It's completed with a top layer of strawberry puree and vanilla whipped cream. The drink will retail for between $5 to $6 USD for a Grande size similar to the Ultra Caramel and Triple Mocha Frappuccinos.
The Serious Strawberry Frappuccino will be available on June 5 at all participating locations. Take a look at the new summer refresher above.
Share this article