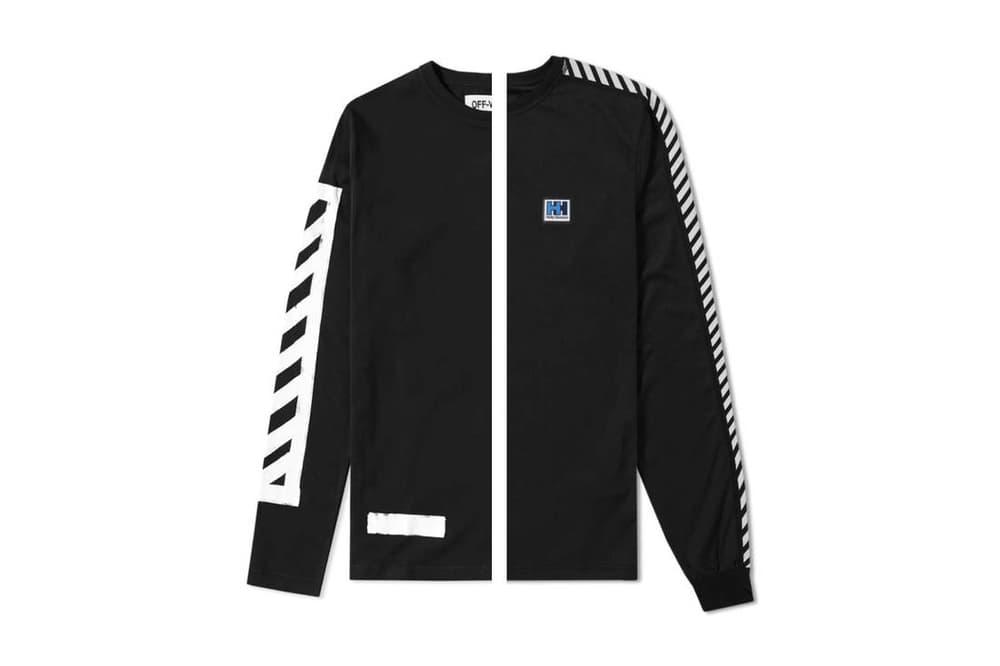 Fashion
Off-White™ Is Being Sued for Allegedly Copying Helly Hansen's Stripe Logo
The lawsuit documentation points out the similarities.
Off-White™ Is Being Sued for Allegedly Copying Helly Hansen's Stripe Logo
The lawsuit documentation points out the similarities.
Norwegian sportswear label Helly Hansen has filed a lawsuit against Off-White™ for logo infringement. The paperwork was filed in an Illinois Federal Court and claims that Virgil Abloh's streetwear brand "has adopted a logo that is confusingly similar to Helly Hansen's HH Stripe Logo."
The paperwork goes on to explain that Hansen believes its trademark was copied to create a false link between the two labels. Though Off-White™ has filed two federal trademark registrations with the U.S. Patent and Trademark Office, Hansen is looking to have both removed and nullified. The paperwork spells out issues with trademark infringement, unfair competition and violation of the Illinois Uniform Deceptive Trade Practices Act.
Helly Hansen hopes to receive monetary reparations as well as a full surrender of any products, labels, signs, prints and advertisements that use the stripe insignia. Stay tuned for more information as this story develops.