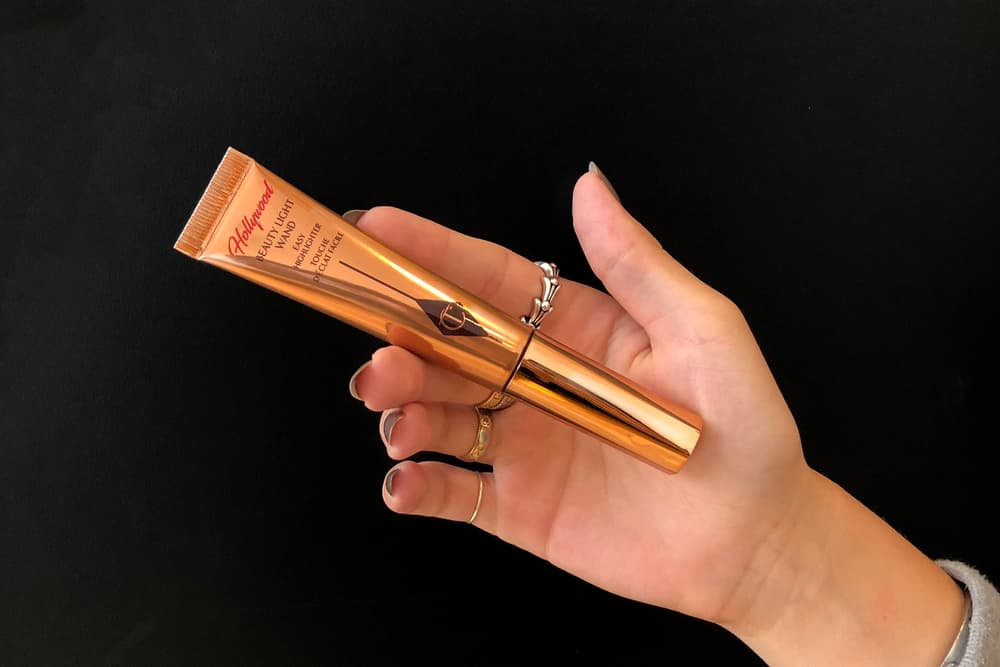 Beauty
Charlotte Tilbury's Beauty Light Wand Highlighter Makes Me Glow
Read all about my favorite product this summer.
Charlotte Tilbury's Beauty Light Wand Highlighter Makes Me Glow
Read all about my favorite product this summer.
During the summer, I'm the kind of person that likes to zone out and relax all day long. When it comes to doing my makeup, I get even more lazy than I am on a regular basis, and usually end up wearing little-to-no glam at all. That is, until I tried out Charlotte Tilbury's Beauty Light Wand highlighter.
I ended up spending a lot of time outside this summer and got a bit of a tan, and when I decided to try out the highlighter, I was mesmerized by the effect it left. I've previously been loyal to Marc Jacobs' Dew Drops for the past year, but after discovering Charlotte Tilbury's Beauty Light Wand I can say that I'm pretty much sold. Coming in a tube packaging with a cushion applicator, the product is easy to use and doesn't require a lot of effort to achieve the perfect glow. A quick, 30-second application will give you the perfect highlight without looking messy, and is perfect for someone like me who's almost always on the go. Whether you're looking for a subtle shine or a full-on glam, the Beauty Light Wand can do both as the formula is both buildable and blendable – and flattering for all skin tones. Like Charlotte Tilbury herself said, "I wanted to bottle the Beauty Light effects from the Hollywood red carpet!" – and so she did.
The reason I've been loving this product is mainly because it is incredibly easy to apply, and its sleek packaging makes it ideal for travelling – it doesn't take up a lot of space in your makeup bag. For lazy makeup lovers like myself, the Beauty Light Wand is truly a must-try. Having been sold out for quite some time, beauty fiends will be happy to know that the product has finally restocked due to popular demand. Retailing at $38 USD, you can get yours over at Charlotte Tilbury's website.