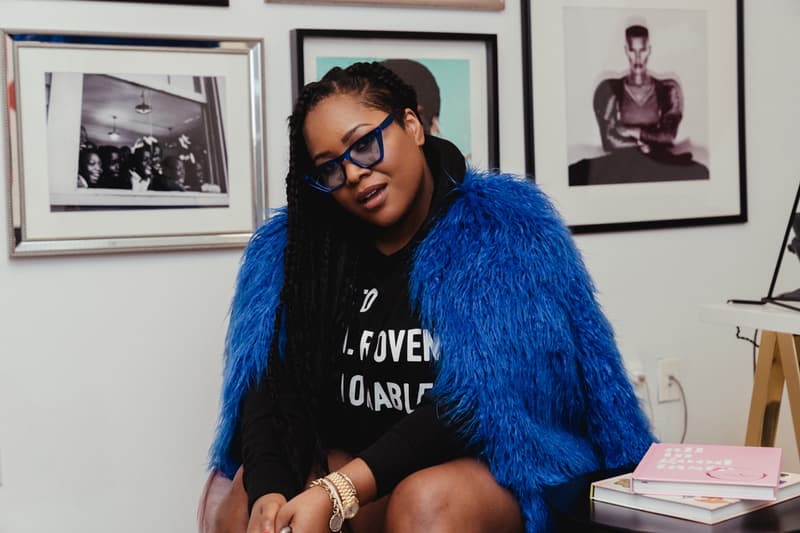 Culture
Karleen Roy on How She Founded A Luxury Boutique Agency for Celebrity Events
The Vanity Group founder also shares how she brainstorms and more.
Karleen Roy on How She Founded A Luxury Boutique Agency for Celebrity Events
The Vanity Group founder also shares how she brainstorms and more.
Curating events and lifestyle experiences for stars is an evergreen line of work which has been a top-tier part of numerous creative industries for years. What many find most interesting about the hours upon hours of planning that surrounds these activations is the individuals who plan them. Marked by long nights, early mornings and of course, countless assistants solidifying pick-ups and major details, this line of work isn't for the faint of heart.
In the latest installment of our "How Did You Land That Job" series, we're highlighting the career of The Vanity Group's founder, Karleen Roy. Roy has her finger on the pulse of the culture. Her luxury lifestyle management agency has risen to notoriety thanks to her tireless spirit and her undeniable talent to create memorable experiences. She created her company back in 2009, and since then can count Sean Combs, Rick Ross and Cardi B as clients. Yes, she was responsible for the Bronx rapper's undeniably beautiful bodega-themed baby shower.
Roy first got her start in the entertainment industry as an intern for Island Def Jam Recordings years ago. During her colorful career journey, Roy worked with Bad Boy, Compound Entertainment and even worked as Comb's executive assistant. After her years of catering to talents and celebrities on behalf of other companies, she finally decided to branch out on her own. Her business acumen is notoriously unmatched. When speaking of her past, she notes that the fast-paced offices at Def Jam and Bad Boy as where she gained important contacts and received unforgettable advice.
Read our interview below for an in-depth look at Roy's creative career path, what it's like working with celebrities and more.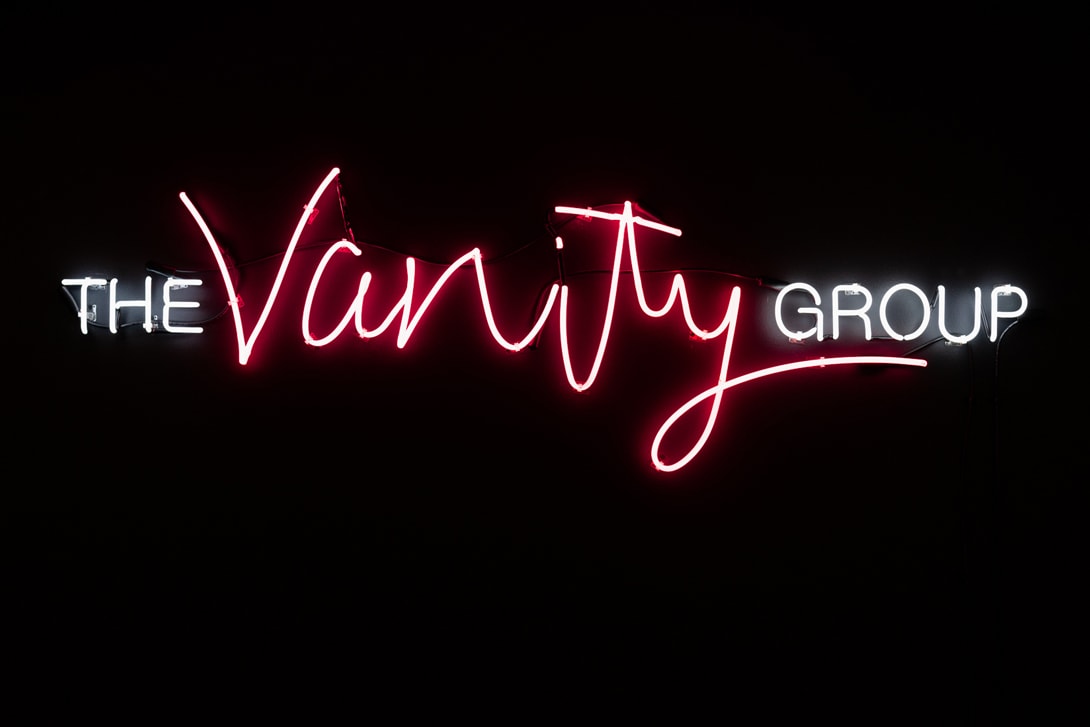 How exactly did you get your start in working with the crème de la crème of the music industry?
I was a very eager beaver intern way back in the day and I always tell people never sleep on being an intern. I think it sets your foundation for who you are, your relationships and just your knowledge in whatever industry it is that you are aiming to work in. So, I started as an unpaid intern at Def Jam Recordings which in those days was like "Music Industry 101" or boot camp. If you worked there you could work anyplace. So Def Jam was really the foundation of me and my knowledge of working in the music business. That has carried me throughout my career. Even the people who I interned for 10 years ago are now clients of mines, mentors of mine or people who have championed me throughout my career.
During your time at Def Jam Recordings and Compound Entertainment, did you soak in as much of the culture there as possible?
The culture, I am the culture. I grew up in a very culturally rich home, I went to a very culturally rich institution [Howard University]. Growing up in Memphis, people talk about what the culture is like, if that's all you know and how you've grown up, then that's how you've grown up. So I don't want to say that I learned the culture by working there, I learned the culture of what it is to work in the music business and what it means to work alongside artists in a very close way. It's very different if you work in the music industry and your role is distant. Mine was very hands-on because I worked directly for the talent.
When did you know you were ready to branch out on your own and create The Vanity Group?
I was working at Bad Boy and I loved my job, but I was getting to a point in my career where I was trying to figure out what I was going to do next or what was my next chapter. I knew I did my job really well, but I wasn't quite certain on how to parlay that into more things. And as time went by I would think, "what if I took everything I was doing for my boss and did it for multiple people who were high profile, who were artists and musicians?" So that was always the idea, it was never the dream. After I resigned from my position, the phone just started ringing and it happened very organically. I like to say I'm an "accidentalpreneur" because it happened by happenstance.
1 of 2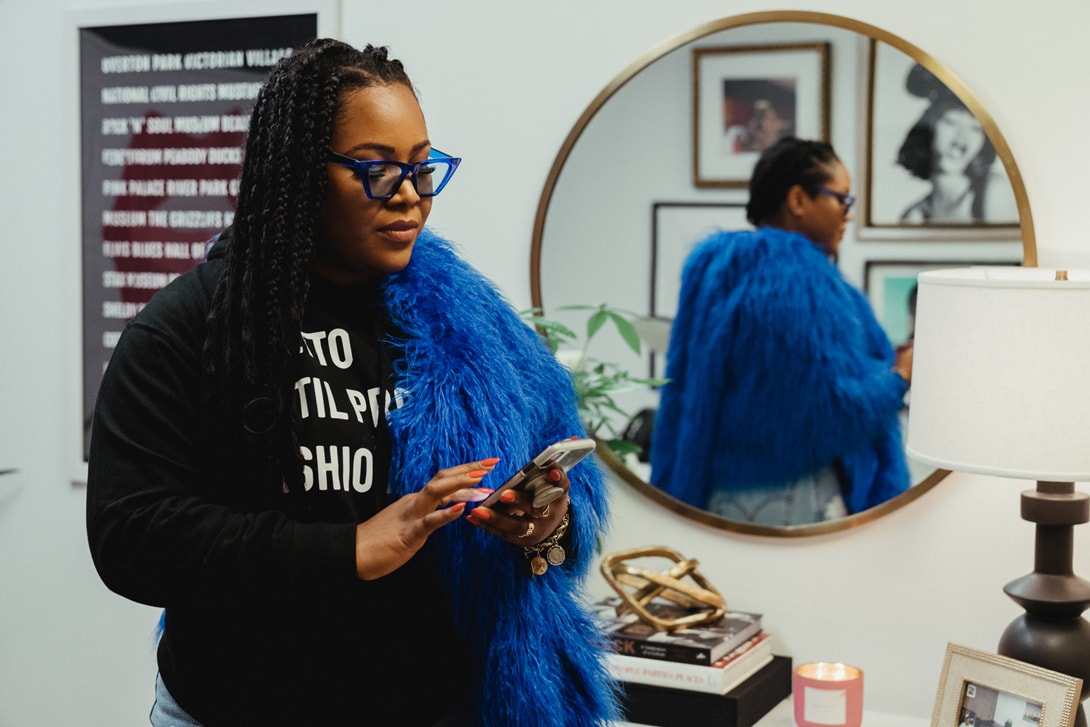 2 of 2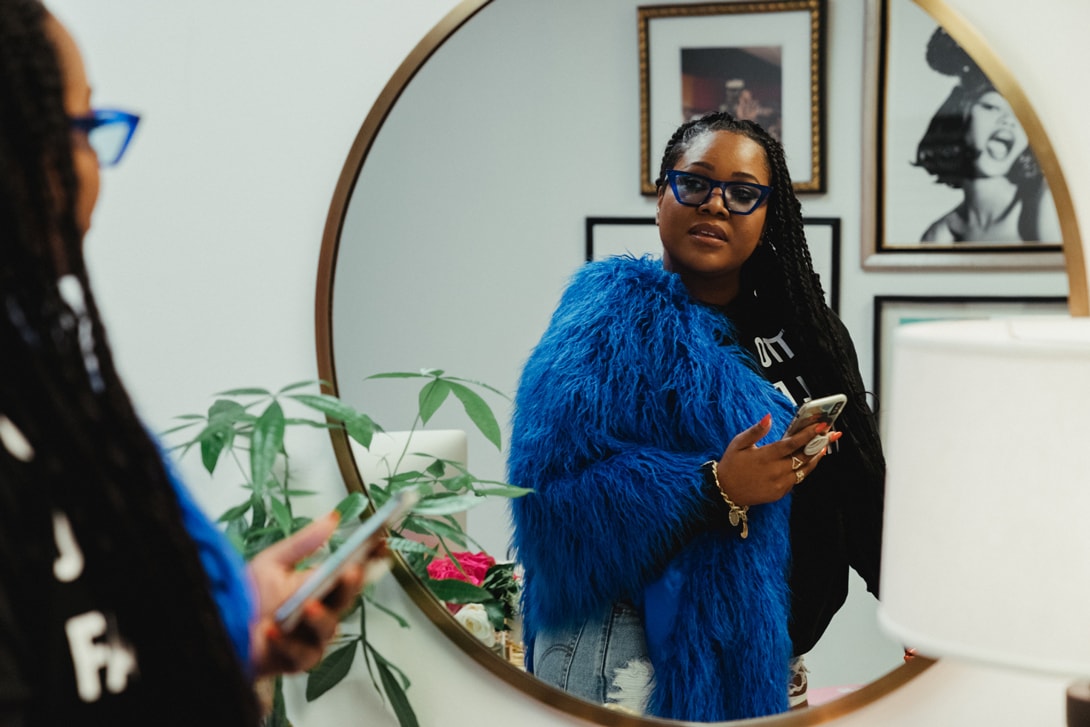 In the beginning stages of The Vanity Group, what were the biggest lessons you learned about entrepreneurship?
If you treat your business like a side hustle, so will everybody else. Definitely, you are walking billboard for your business. So if you're treating it like you're just freelancing or "oh this is just something I'm doing on the side, this is my side hustle." Everyone on the receiving end will perceive your business that way too. So I was very adamant, even at the baby stages of my business, of treating it like this is a big business to me. That's the only way it's going to grow if I promote it and brand it [as] a big business. [Also] my business took off when social media was growing.
How would you explain your career trajectory, was it straight and narrow or more experimental and eccentric?
My trajectory was a train wreck. It was up, down, sideways, "Tootsee Roll," "Milly Rock." All these things were happening as I was building my business, it's [a] testimony to learning, experimenting and figuring it out. It was not a smooth path for me in any way. It's still not a smooth path. I've learned by experiencing and growing. I love mistakes because in the beginning that was the only way I learned. You can read all the entrepreneur books in the world and all the blogs about what you should do as a business owner on how to get your business started, but until you actually do it and get your hands on it, you're clueless. For me it really was about experimenting and figuring it out along the way.
Throughout your creative journey, what role has networking and staying in touch with contacts played in securing future projects?
100-percent [that] is the bread and butter of The Vanity Group. Early on as an intern, I learned from someone in the building, who said: "anyone you meet once in this business, save their phone number. You don't know when you're going to need them, but you're going to need them at some point." That always stuck with me because that meant to me that, don't chase relationships, they'll grow organically. For me, that has been how I've gotten every job that I've had.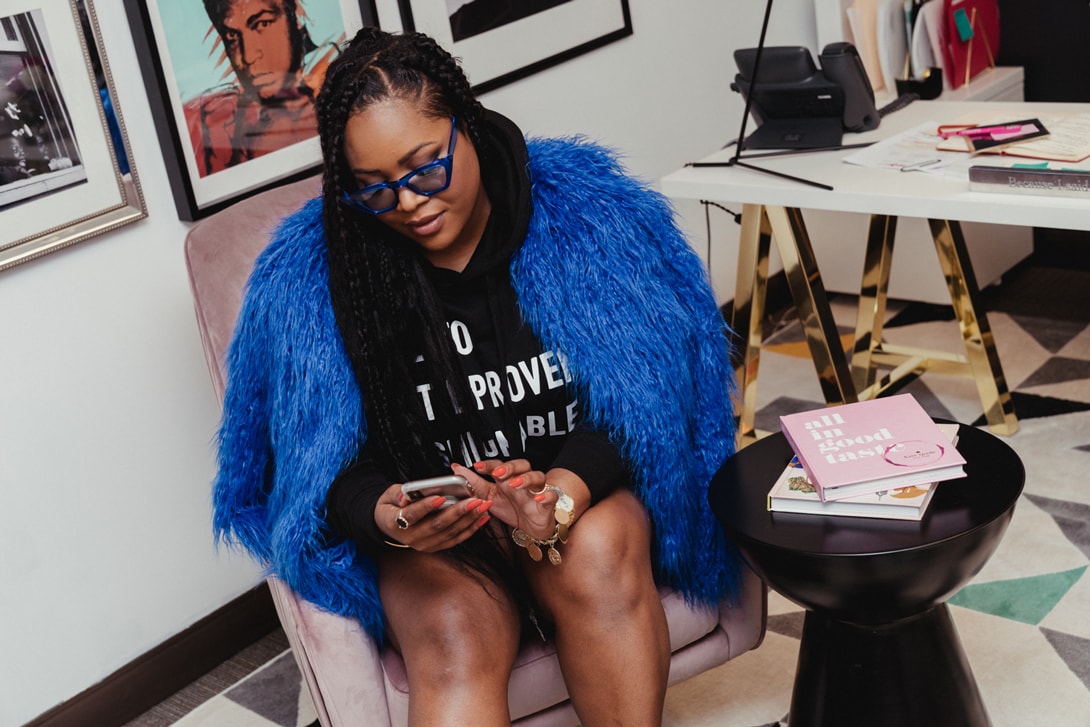 What would you say was your biggest career-defining moment in the past 10 or so years?
I would say moving to New York jobless when my other friends and peers were going to jobs that were comfortable and stable, as our parents' generation would love to say. I came to New York in a U-Haul van and slept on a friend's couch for months and then begged my parents to help me get an apartment. So I think that, that was a pinnacle point in my career because I came to New York unknowing and that has followed me along my way. I could have been like, "you know what I'm just going to work at someone's nine to five because it was safe and it pays my bills." I knew that there was a bigger picture.
Can you explain your thought process behind what goes into creative-directing luxury experiences for your celebrity clients like Cardi B?
A lot of sleeping. I work best at night time. I think that is a trait I inherited from Puff because you can run around so much during the day. Or you're just getting tasks done during the day, that you really don't have a moment to think clearly. So, I do my best thinking, dreaming and brainstorming at nighttime. I'm not a big fan of theme events or theme parties. But I am a fan of what vibe or feeling do we want to leave people with at the end of the day.
What would you say is your favorite part about bringing your clients ideas to life?
Wowing them when they walk in the room. A lot of our clients are musicians and super-famous people, they're too busy to go back and forth with us about details. So we are lucky in that way that our clients trust us and we're able to create with their blessing. Once they give us a "go," we go ham with our crazy ideas. We love that moment when they walk in and their mouths drop. That's the moment that I've always loved.
1 of 2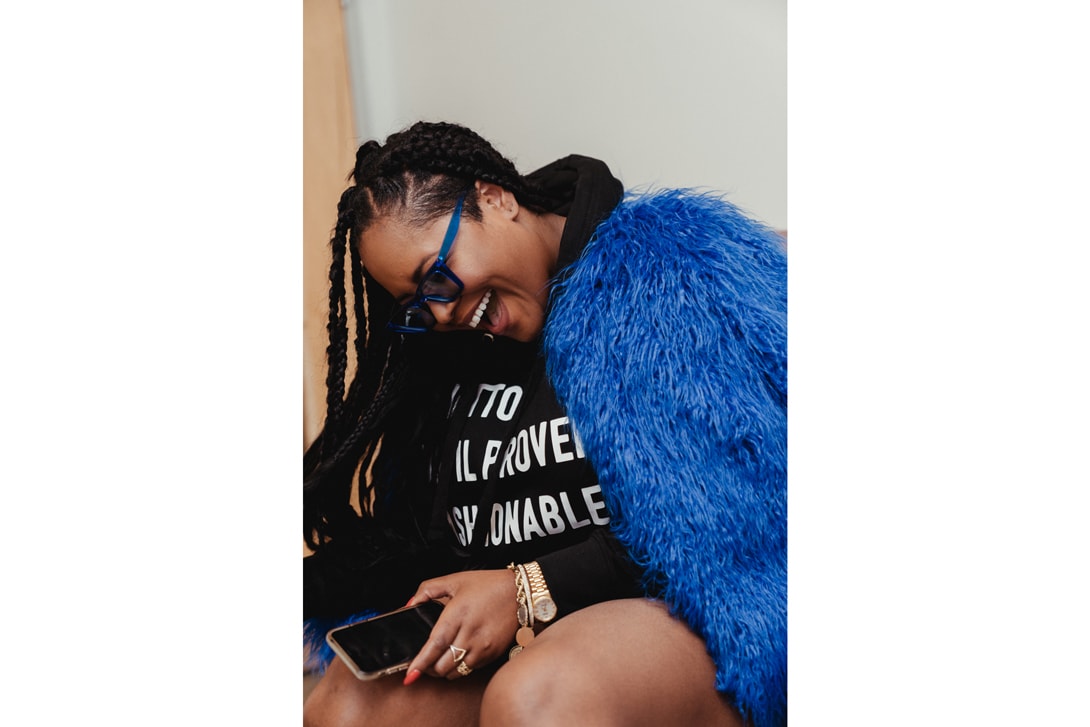 2 of 2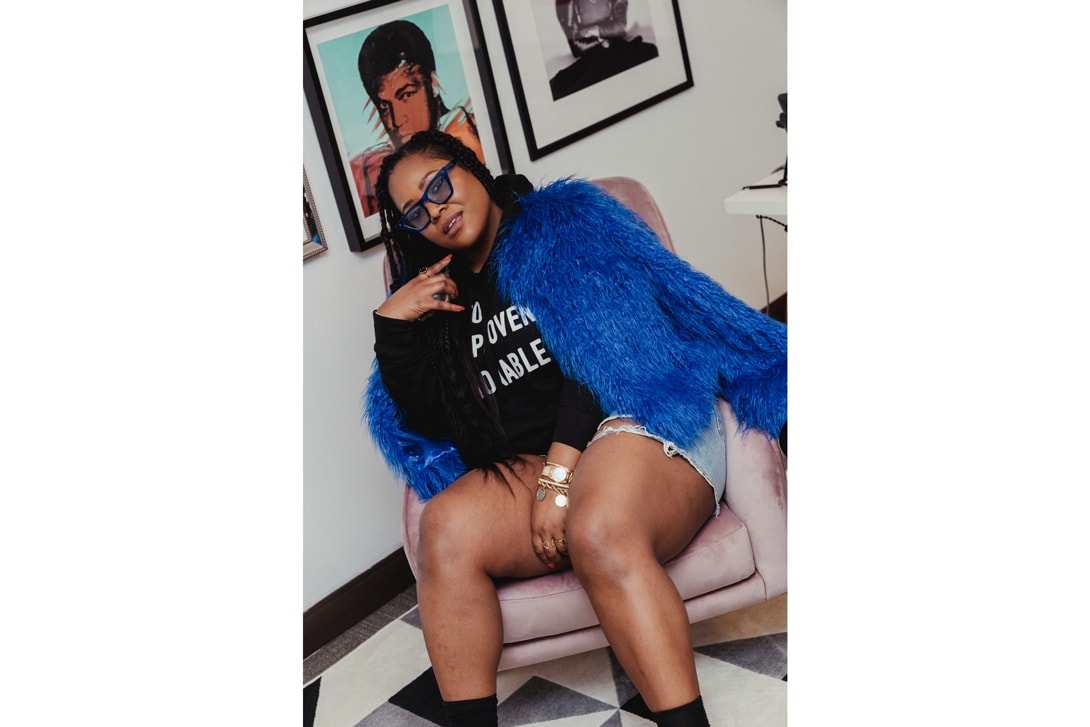 What has been the most instrumental piece of advice you've received during your career?
"Emotions will have you broke." Meaning that how many times have you been emotional or on the verge of a breakdown and at that moment thought about making a poor decision? Whereas if you take a moment to collect yourself and be sound, you can make a much better decision.
If you could give a word of advice for aspiring entrepreneurs what would it be?
Follow your heart. Rough times don't last forever.
---
Share this article