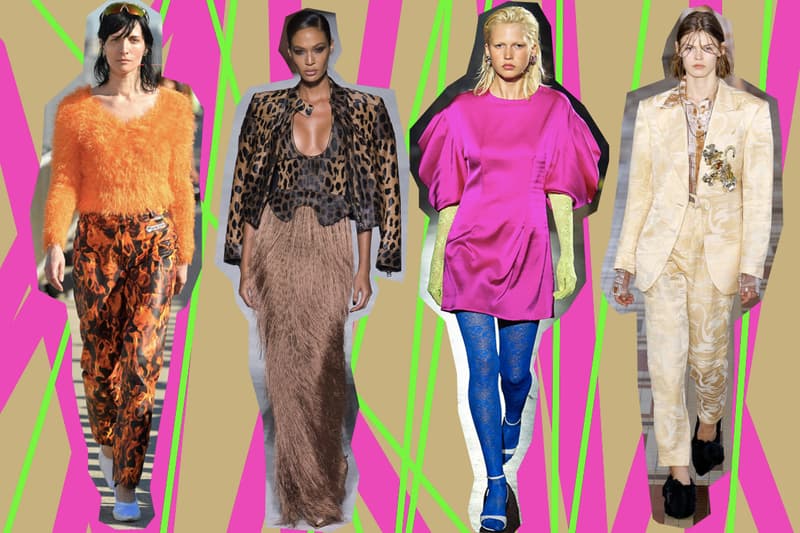 Here Are Four Trends That Will Be Huge in 2019
Get ready to elevate your look.
2019 has only just begun, and we've already started preparing our closet for this year's biggest trends. Gearing up for fashion month, we've put together four fashion trends that are guaranteed to be huge this season, from loud neon tones to leopard prints, so that you can rock all the best pieces all year.
Keep reading below to see the four biggest trends of 2019, as showcased by labels like Burberry, Acne Studios, Gucci and so many more. Let us know in the comments which trend is your favorite, and whether you'll be elevating your closet this season.
Suits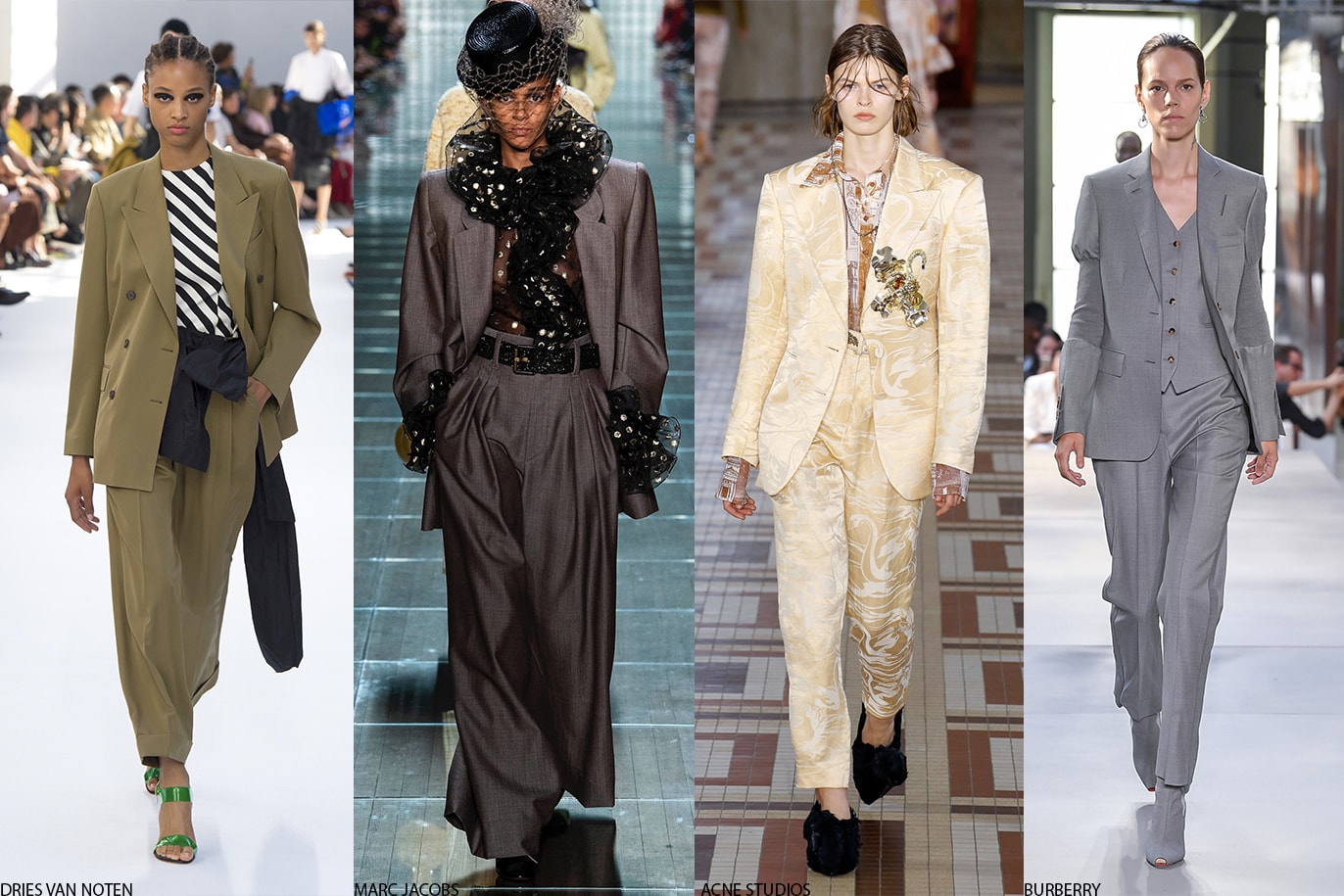 Gone are the days of "feminine" silhouettes, 2019 is the year of the power-suit. Whether it is a tailored two-piece, or an over-sized design, the trouser-blazer combination is a safe bet to stay on trend this year. With labels like Acne Studios, Burberry and more debuting their own take on the classic, we're guaranteed to see many sets in both street snaps as well as in the fashion crowds.
Leopard Print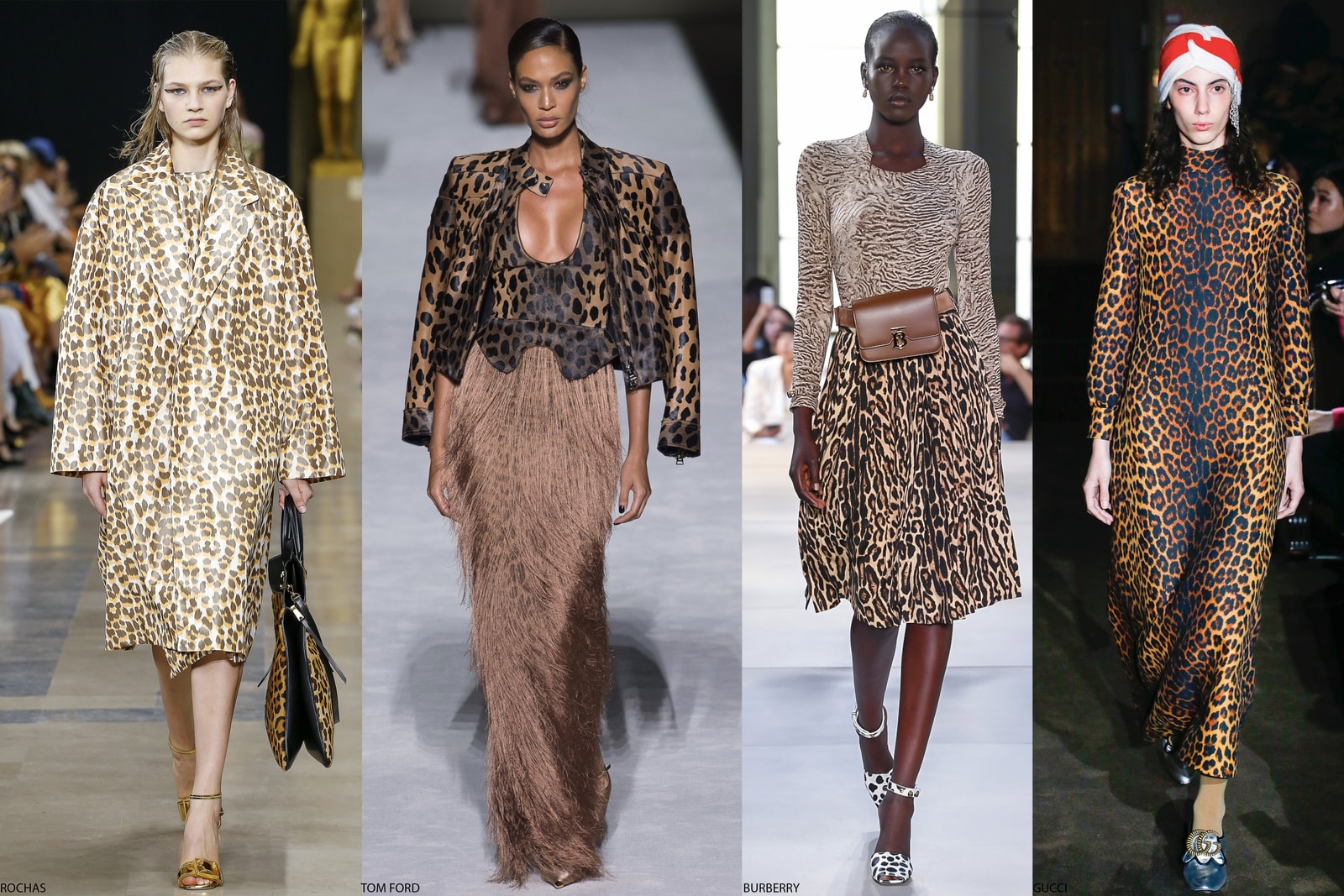 Print is making a return this year, saying goodbye to the days where leopard print was considered "tacky." The pattern has been interpreted by labels like Tom Ford and Gucci, and it seems like designers have scrapped the idea of "less is more" and taken a more maximalist approach when it comes to the loud print. Head-to-toe leopard is the look to try this year, or for those of you looking to take an easy approach to the trend, start off by accessorizing with a jacket or bag sporting the animal graphic.
Neon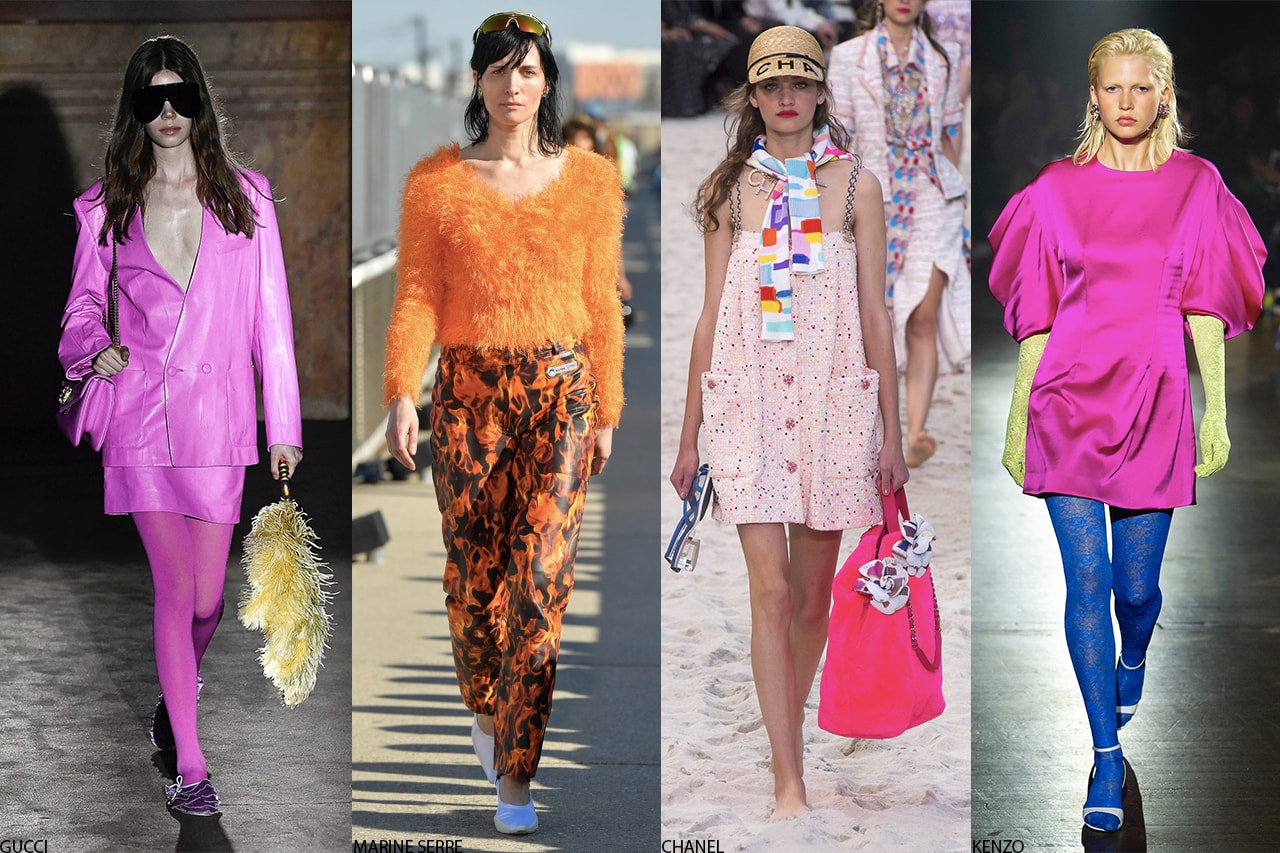 Wear it loud and proud, the neon trend isn't going anywhere. Saturated hues are guaranteed to be seen all over fashion month this year, with bold fuchsia, orange and green hues taking the lead. Luxury fashion houses like Chanel debuted bright accessories, whereas Kenzo went with a head-to-toe neon approach. Remember that mixing and matching hues is the way to go, and that it can never be too loud when it comes to color this season.
Nudes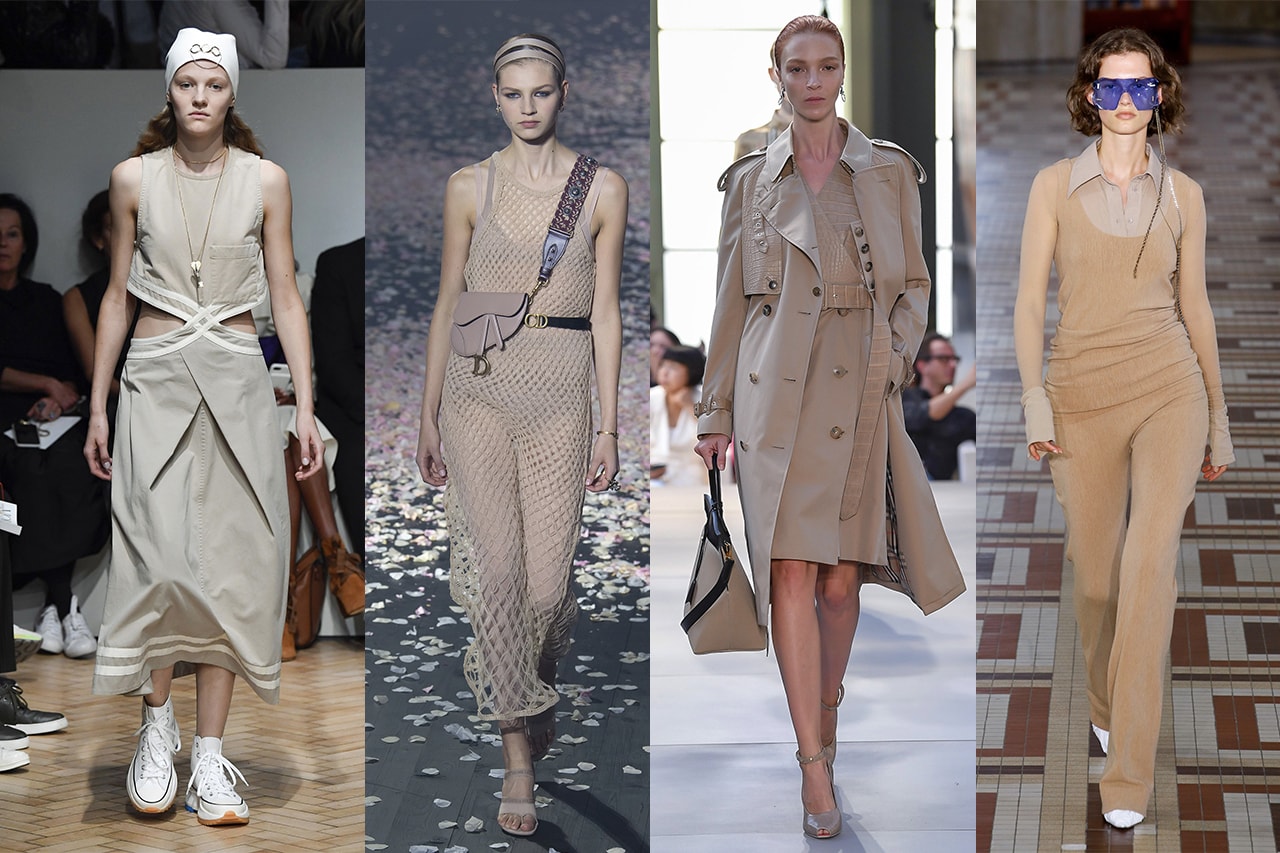 Contrasting the neon trend, we also saw a wide range of nude tones being debuted on the Spring 2019 runways. From accessories to dresses and coats, head-to-toe beige is a sleek look for those looking to stay on trend while still remaining classy and following a minimalist aesthetic. JW Anderson, Dior, Burberry and Acne Studios all showcased full beige looks, all taking on a different approach. Match your accessories with your apparel, and you've got the ultimate fashion look this season.