Footwear
Discover Berlin Stylist Olive Duran's Key Tips to Making it in the Fashion Industry
Styling out the new Nike Air Max Dia.
Discover Berlin Stylist Olive Duran's Key Tips to Making it in the Fashion Industry
Styling out the new Nike Air Max Dia.
As one of the more creatively adventurous capitals of Europe, Berlin is often at the forefront of emerging trends. Stylist, journalist and DJ Olive Duran has spent years soaking in the local culture and numerous influences from music to fashion history to refine her personal style and creative vision into a successful career in the industry. Donned in the Nike Air Max Dia, the first silhouette from the sportswear giant designed exclusively by and for women, Olive runs through three key pieces of advice for women who want to make it in today's hectic fashion world.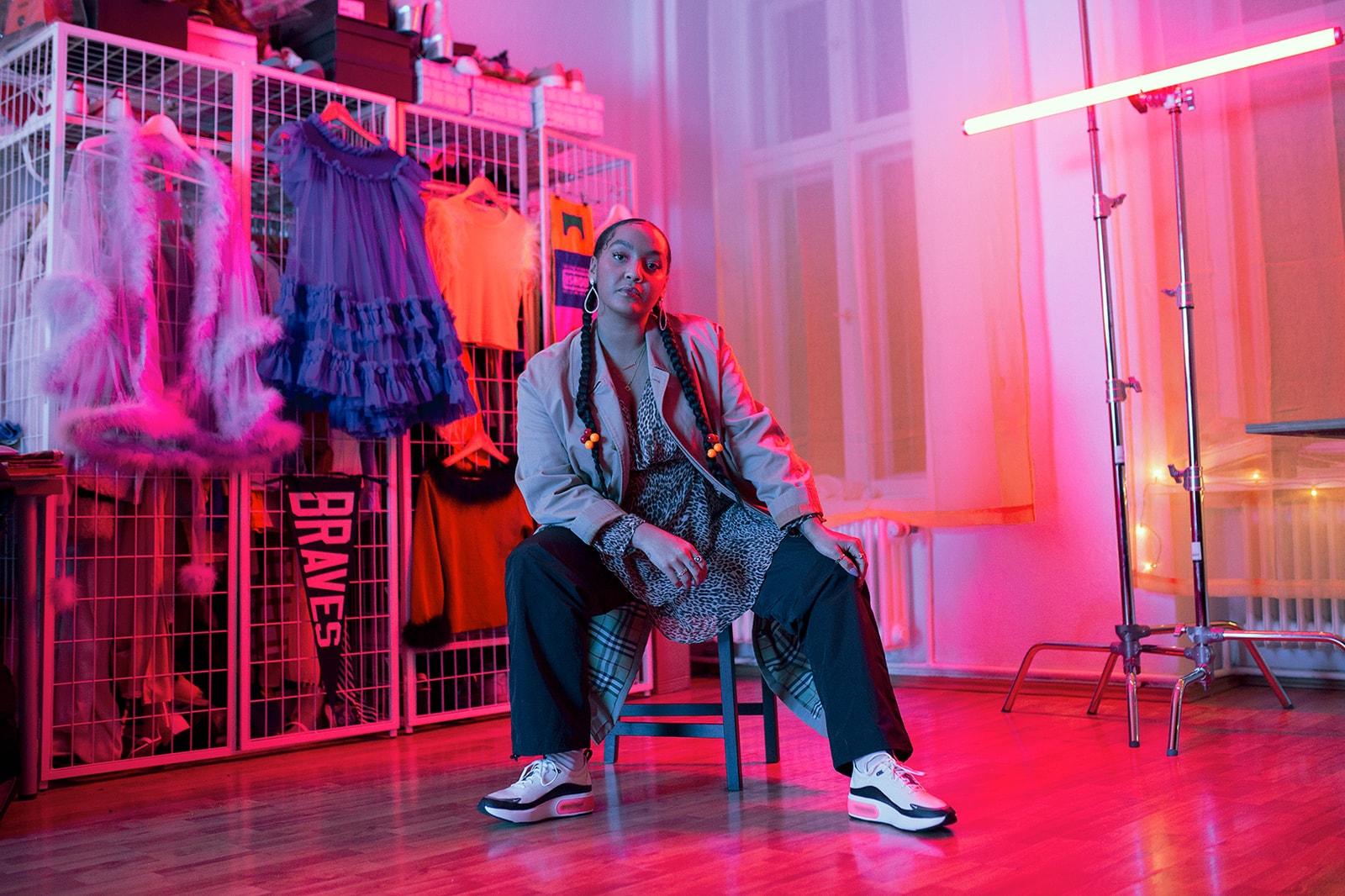 Coming in multiple colorways, the sleek design combines a lightweight upper, but with a modern reinterpretation of the classic Air Max bubble to provide support. Watch (and interact) with the film above to get a better look at the sneaker and discover Olive's insider industry advice. To see what other Nike Air Max Dia colorways are available, head to the brand's web store.
Director

Sylvie Weber/Hypebae, Vivek Vadoliya/Hypebae
Photographer

Lily Brown/Hypebae
Hair/Makeup

Adiam Habtezion/Hypebae
Producer

Michael Tarzia/Hypebae
Music Composition

Chris Franks/Hypebae
Videographer

Henk Otte/Hypebae
Retoucher

Delfina Mayer/Hypebae
Share this article