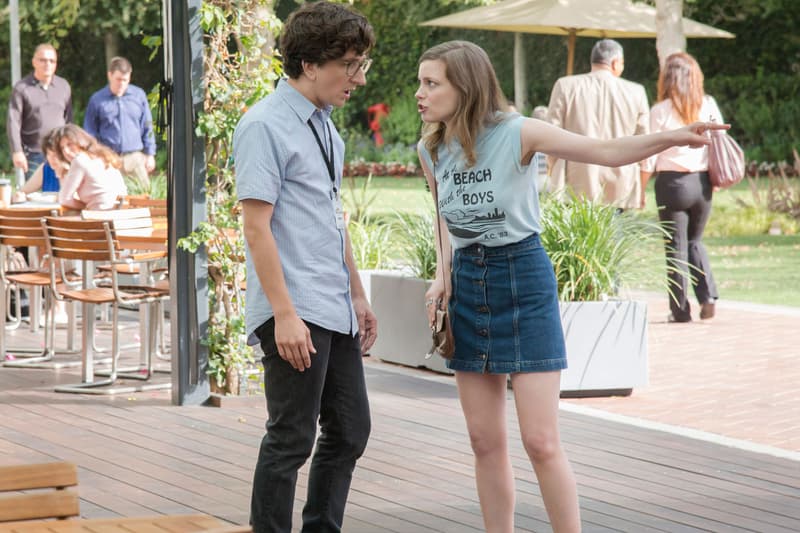 5 Shows on Netflix That'll Make You Think Twice About Falling In Love
Romance gone wrong.
Valentine's Day is a holiday that celebrates love, romance, relationships and everything in between. People are expected to pair up and profess their love via gifts and grand gestures in order to fit in with the status quo. For those who have an Anti-Valentine's Day stance, we've rounded up five of our favorite Netflix shows that make a case against romantic love. These series take us through the worse of break-ups, divorces, cheating, deception and all of the other issues that come along with loving another human being.
Read on to peep roundup of Netflix's most realistic shows on love.
Rebecca Brunch is a successful lawyer who is offered a partnership at a prestigious law firm in New York City. All is going well until she runs into an ex-flame, Josh, who she decides to follow to Los Angeles in hopes of reconnecting. Let's just say things don't go as planned for Rebecca. Off of her depression medicine and in an entirely new environment, we get to see what happens when love leads the way.
Doctor Foster is a haunting series that follows a Gemma Foster a senior doctor, wife and mother to young teen Simon. Foster, a brunette, spots a blonde hair on her husband's clothing which results in a full out investigation of his recent whereabouts. She learns the man she was married to for 15 years was not all he seemed to be.
It can be argued that it is even tougher for millennials to find love in this day and age. Instead of providing connections, social media and the Internet have become obstacles to truly forming lasting bonds. Mickey and Gus are two 30-something creatives trying to make a living in Hollywood. We watch as their unlikely friendship morphs into a pseudo-love that forces them both to stare in the mirror.
Elsa just can't seem to get over her ex-boyfriend who she continues to text and sometimes drunk call. Her two best friends take matters into their own hands by hiring a male escort to pretend to be a suitor who says and does all the right things. The Hookup Plan doesn't go quite as expected and we watch the painful consequences roll out in real time.
Wanderlust takes us into the beginning of a monogamous marriage transitioning into an open partnership. Therapist Joy Richards and her husband Alan struggle to keep the love alive in their union so they try alternative methods, including sleeping with other people, to bring the spark back. The two must face the truth head on as they rediscover their other half.
---
Share this article