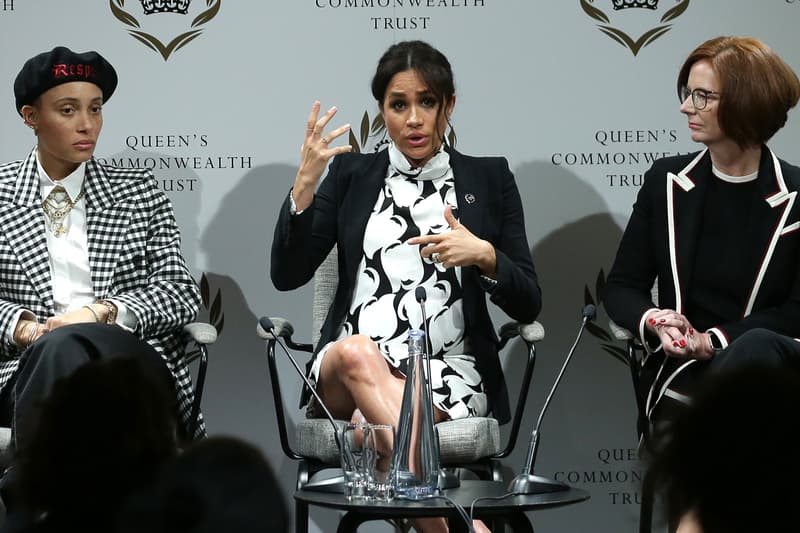 1 of 3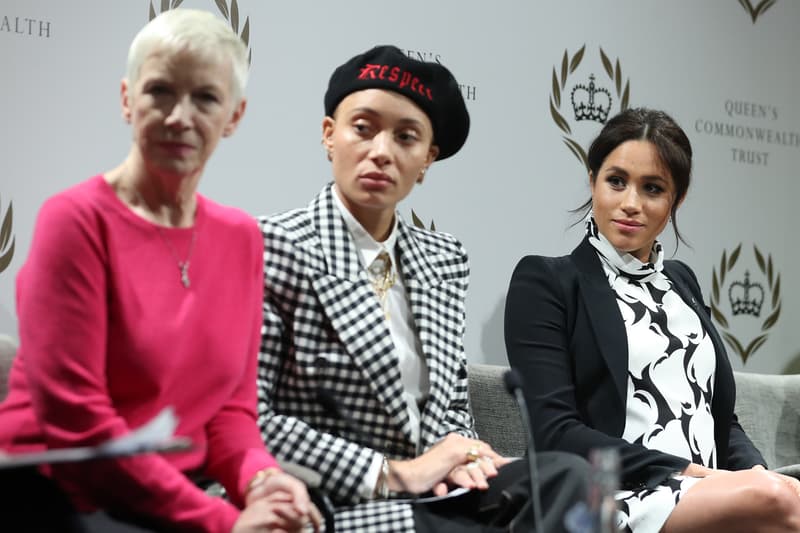 2 of 3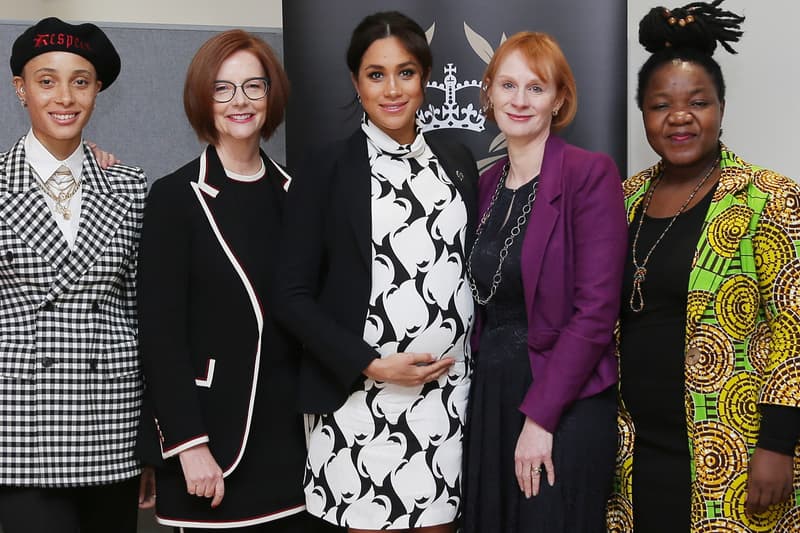 3 of 3
Culture
Meghan Markle Champions Gender Equality at International Women's Day Panel
The future is female.
Meghan Markle Champions Gender Equality at International Women's Day Panel
The future is female.
As an outspoken feminist Meghan Markle has been diligently using her platform since becoming the Duchess of Sussex to positively affect change and bring forth much needed progress for women everywhere. In honor of International Women's Day, Meghan used her voice to speak out and champion gender equality on a women-led panel where she was joined by supermodel and Gurls Talk founder Adwoa Aboah, Eurythmics singer and humanitarian Annie Lennox and Julia Gillard, the former Prime Minister of Australia.
Hosted at King's College London, the group of empowered women created a dialogue surrounding the current social climate and the cultural issues many women face today. Also discussed was the importance of both men and new people being involved in the feminist movement, as well as advocating for change on social media and how the gender equality movement can bring about inclusive, global change. While the panel wasn't available to stream online, key highlights of the discussion included Meghan voicing her concerns on the issues of injustice and inequality many women face, the importance of girls' education, how encouraging new people with new ideas will prove to find solutions for all and how we all can learn to support women.
Today's conversation proved that with inspiring, strong women and men at the forefront of the feminist movement change is truly possible. Click through the gallery to see the female powerhouses that led the International Women's Day panel.
Share this article