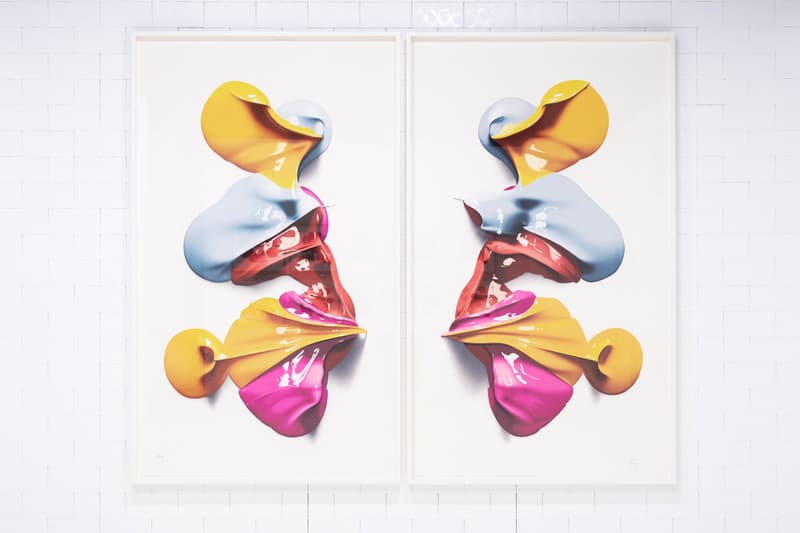 1 of 11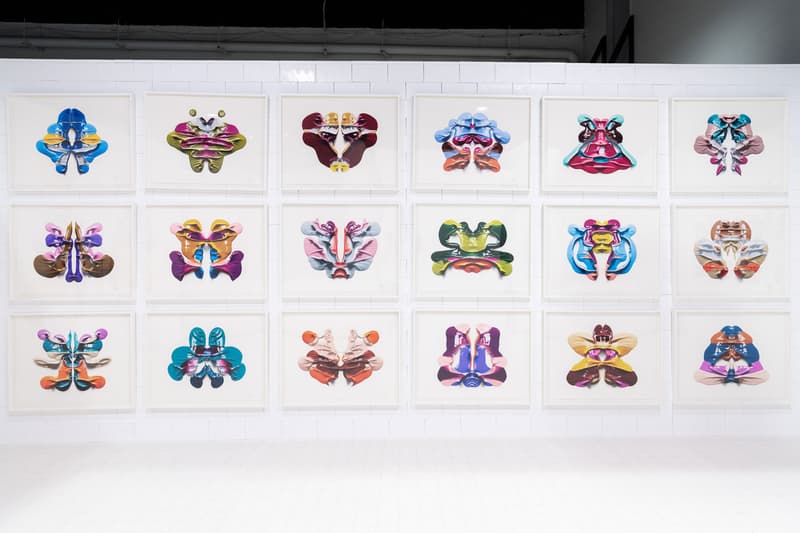 2 of 11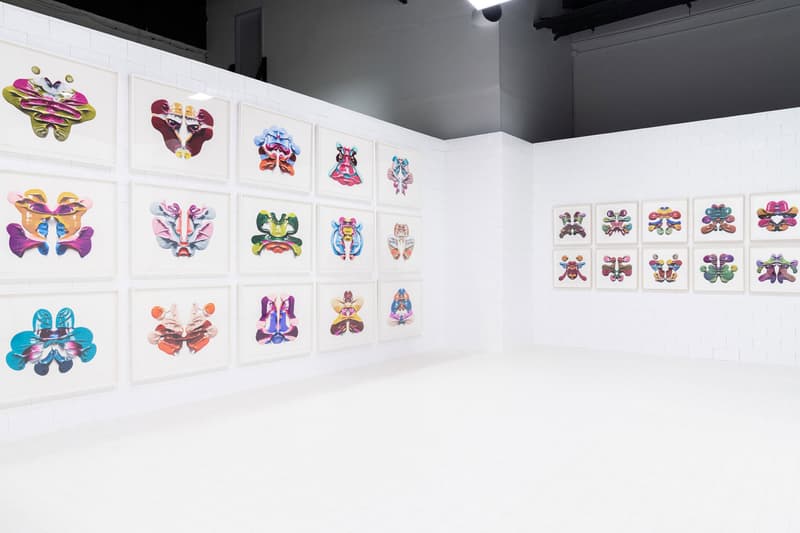 3 of 11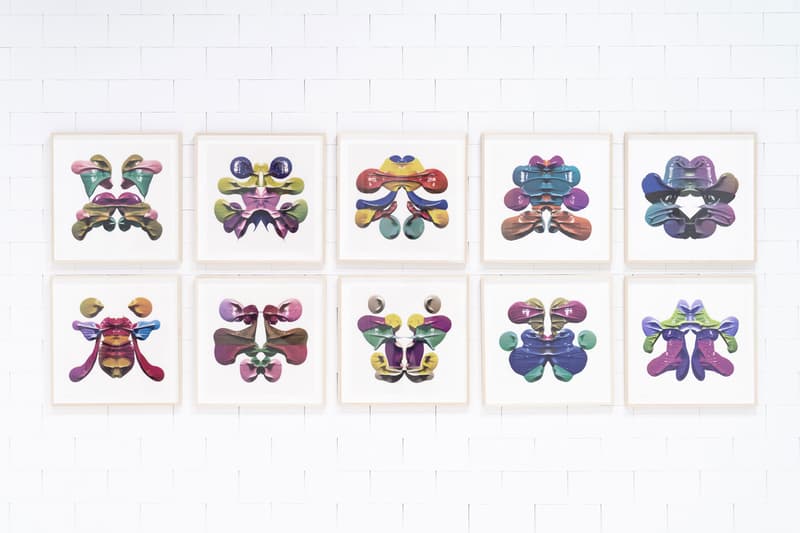 4 of 11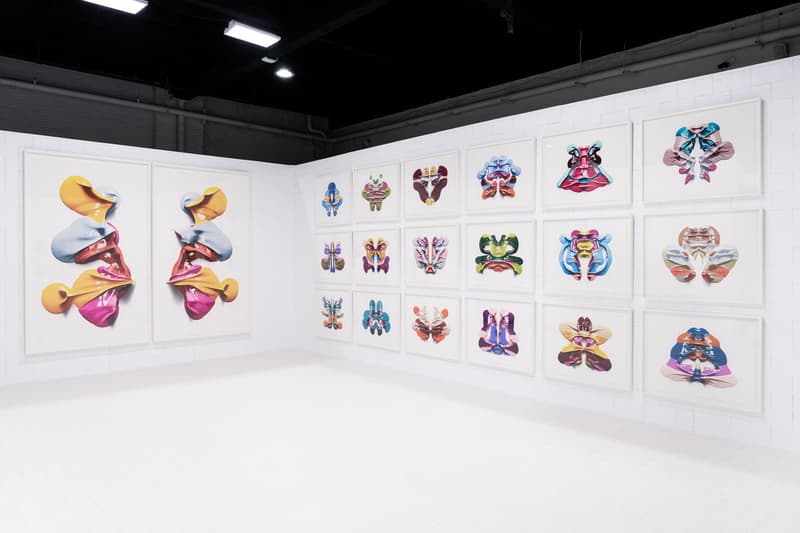 5 of 11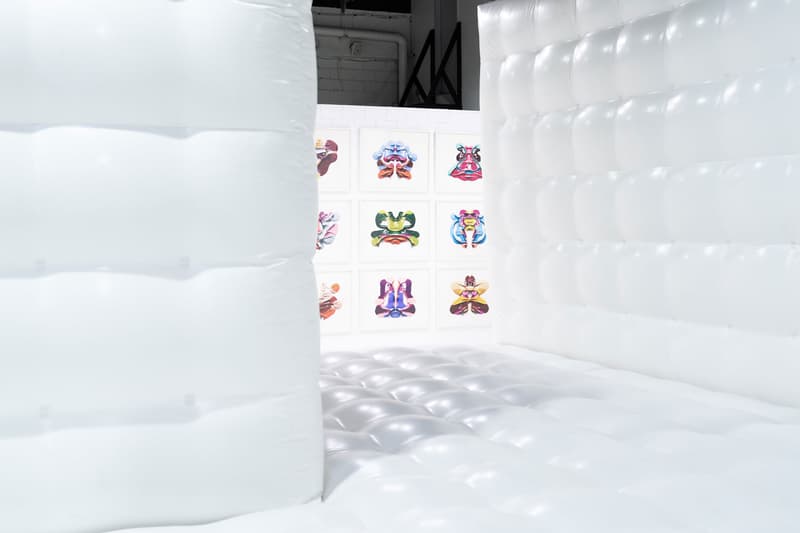 6 of 11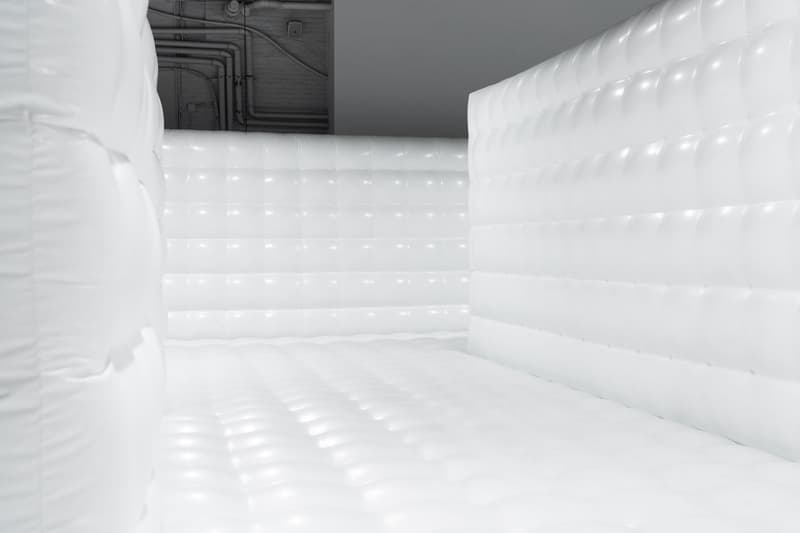 7 of 11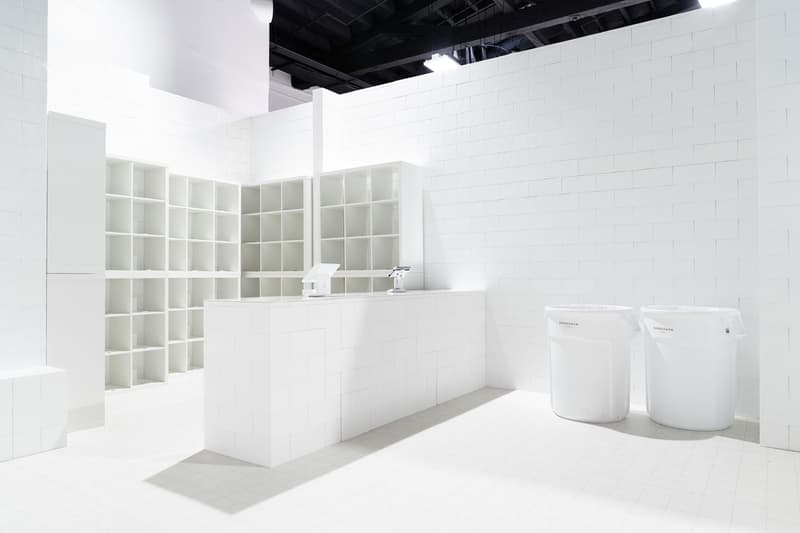 8 of 11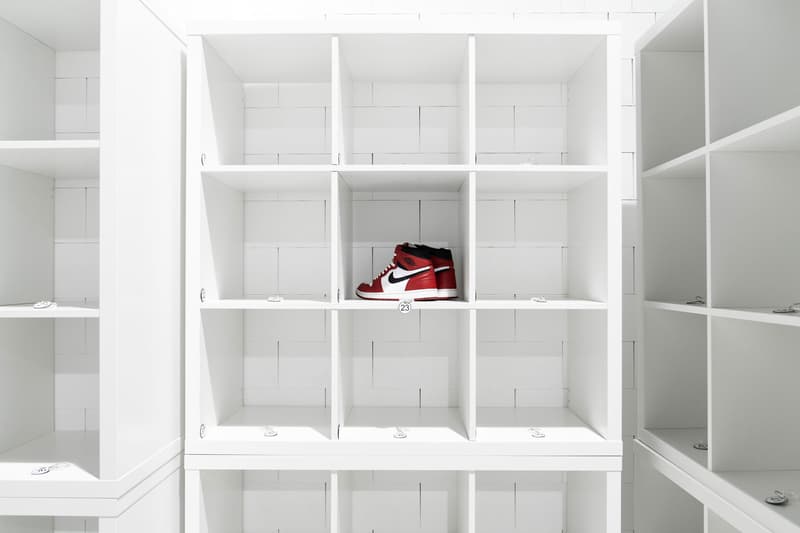 9 of 11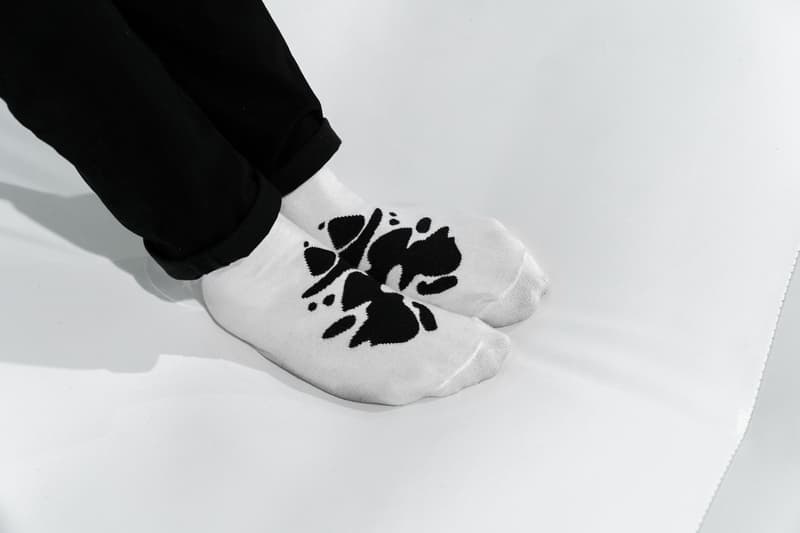 10 of 11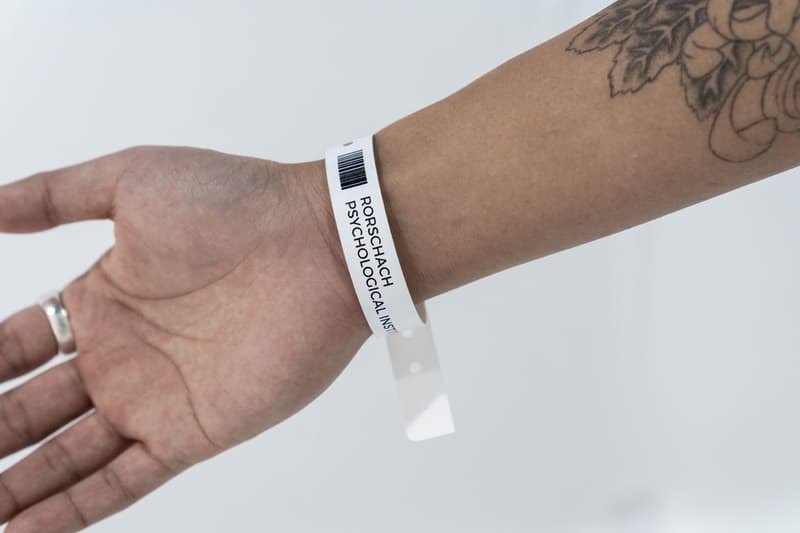 11 of 11
Art
An Exclusive Look Inside CJ Hendry's Sixth Solo Exhibition, 'Rorschach'
Where a bouncy castle meets a psychiatric ward.
An Exclusive Look Inside CJ Hendry's Sixth Solo Exhibition, 'Rorschach'
Where a bouncy castle meets a psychiatric ward.
CJ Hendry has opened the doors to her sixth solo exhibition, Rorschach. This show is an extension of her Complimentary Colors series featuring children's squish painting and psychological Rorschach tests. The colorful ink blots range in size from squares to large sweeping portraits. The exhibition is meant to explore youthfulness and playful creativity. Hendry shares more on her development of the series:
"I think what makes Rorschach tests so intriguing is that, unlike questionnaires and other language-based approaches to personality assessment, you are presented with a visual task. There is a fascinating correlation of science and art, objectivity and subjectivity, ultimately this series is the science of artistic response as the key to personality.This series is an amalgamation of Rorschach images and squish paintings, a psychological mashup of naive and sinister. There is little difference between an infant and an insane adult: both have undeveloped thoughts and blissful ignorance, both live in a playful space where they have not made sense of the world. There is so much freedom in 'seeing what you want to see.' Ultimately, we are all walking Rorschach tests, we see what we want to see…"
Rorschach is set in a 3,000-square foot bounce house that is sealed off with padded walls and floor. Guests will be able to navigate the space viewing the hung artwork and interacting with the unusual environment. Take an exclusive look inside above and be sure to stop by if you're in the area. Tickets are $10 USD at the door and come with a free pair of limited-edition Rorschach socks.
Rorschach
202 Plymouth Street
Brooklyn, NY 11201