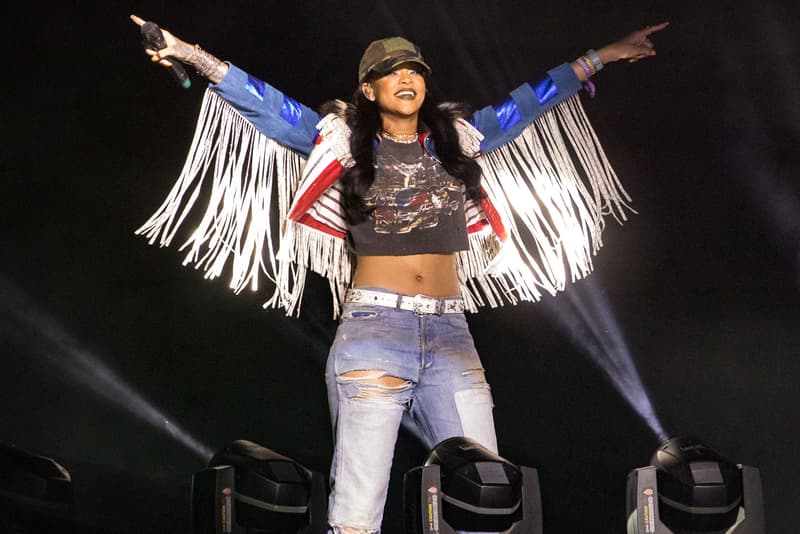 Culture
YouTube Will Livestream Both Coachella 2019 Weekends and New Film Starring Rihanna
Don't miss out on the 'Guava Island' premiere.
YouTube Will Livestream Both Coachella 2019 Weekends and New Film Starring Rihanna
Don't miss out on the 'Guava Island' premiere.
YouTube has confirmed that for the first-time ever the video platform will be streaming both weekends of Coachella 2019. The California festival live-streamed Beyoncé headlining performance tapping into an expansive audience across the world. Along with the series of musical performance, YouTube will also be premiering Donald Glover and Rihanna's new film, Guava Island. The film was teased last year at Glover's PHAROS festival with little information surrounding the project. Guava Island ads have popped up on Spotify with messages teasing an April 13 release.
Nonso Anozie and Black Panther's Letitia Wright will also start in the film shot by Hiro Murai. Photos of Rihanna and Glover have surfaced showing the two on set in Cuba. Cinematopher Christian Sprenger, a close associate of Glover, listed Guava Island as a visual album on his resume according to Crack Magazine. This led to speculation that Glover's album (as Childish Gambino) will also have the same name.
In other Donald Glover news, check out his upcoming footwear collaboration with adidas.
Share this article