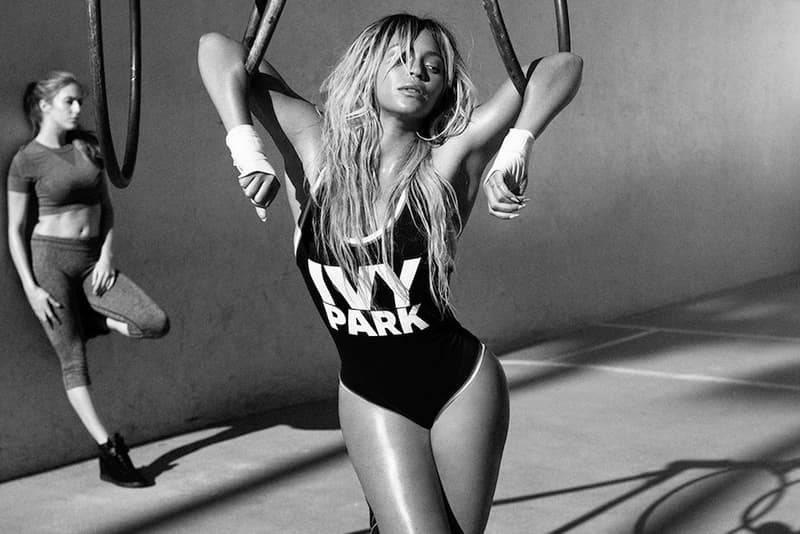 Fashion
adidas Plans to Release Beyoncé's New IVY PARK Line Before 2019 Ends
The brand's CEO also breaks down his thoughts on Kanye West.
adidas Plans to Release Beyoncé's New IVY PARK Line Before 2019 Ends
The brand's CEO also breaks down his thoughts on Kanye West.
Back in April, Beyoncé officially announced that her IVY PARK line would be rolling out a sneaker and apparel partnership with adidas. Now, according to Wall Street Journal, the first run of the collaborative line can be expected to release later this year.
Recently, adidas CEO Kasper Rorsted caught up with CNBC program "Squawk Box Europe" to break down the Herzo-based company's performance throughout the last quarter. He also discussed the earnings, which saw a 17-percent rise in first-quarter profits. This led to stock prices hitting a record high. Additionally, Rorsted spoke about two of the brand's biggest cultural influences: Kanye West's political views and Beyoncé's partnership announcement with adidas.
When asked about if he worries about what West may say, Rorsted expressed:
"You need to look upon what you're signing up and I know Kanye quite well, he's a fantastic creative force. He has his own opinions, we don't always stand with those opinions, but there's no doubt that for both sides it has been a great relationship and overall on the bigger picture we've been super happy with that relationship. We don't always subscribe to every opinion he has, but it's not something I worry about when I wake up in the morning. He's been a great addition to our brand, not only in the U.S., but in China, in Russia, in Latin America."
In reference to Beyoncé, Rorsted shared that she has been "a great addition to our dream team" and that she is "the most influential female in the world." When finishing his answer he explained that "these celebrities are global brands alongside Manchester United, Real Madrid and Bayern Munich." In an earnings call, he shared the aforementioned partnership would see a release in 2019.
Look out for Beyoncé's collaborative IVY PARK line with adidas before the year ends. Stay tuned here as more news emerges.
On earnings call, Adidas CEO says they're expecting the first limited products with Beyoncé to be released toward the end of this year

— Marc Bain (@marcbain_) May 3, 2019
Adidas says to expect a limited release of its first Beyoncé products by year's end; likely further fuel to the North American sales race https://t.co/XEjpsIRXU0 pic.twitter.com/M6rpjCIcnM

— Sara Germano (@germanotes) May 3, 2019
Share this article