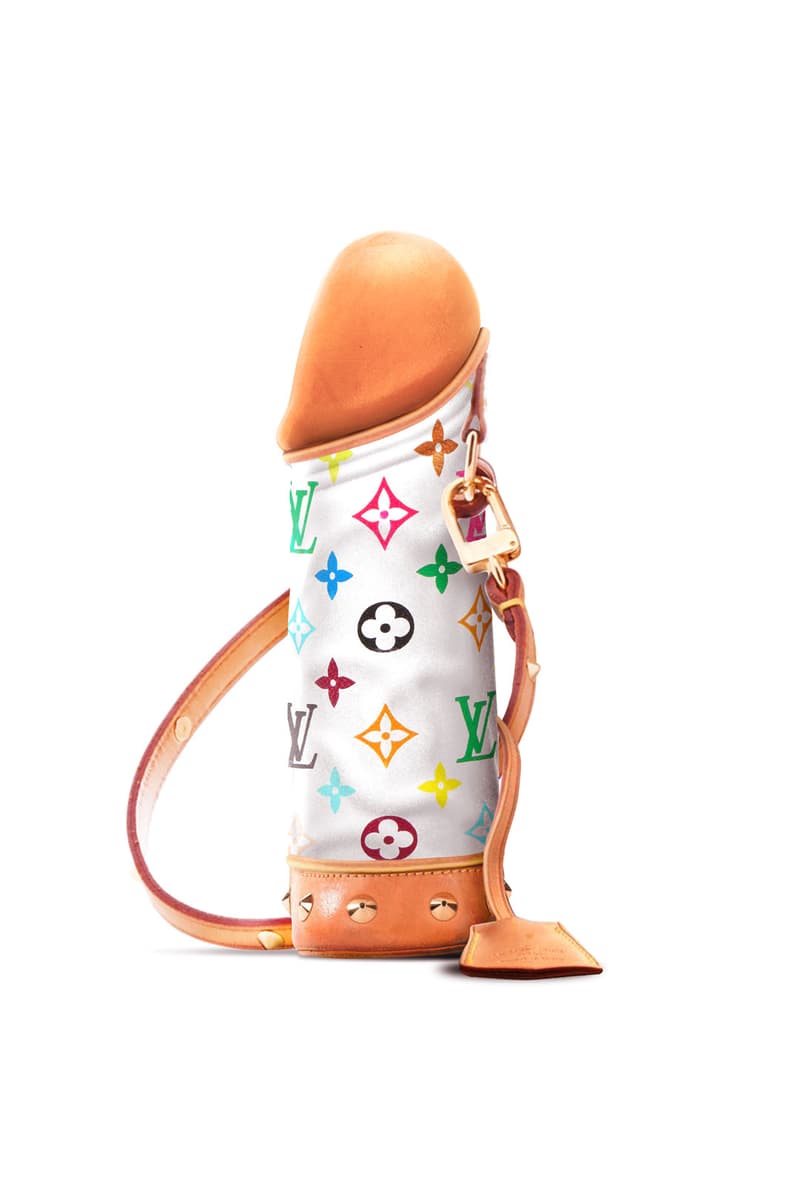 1 of 3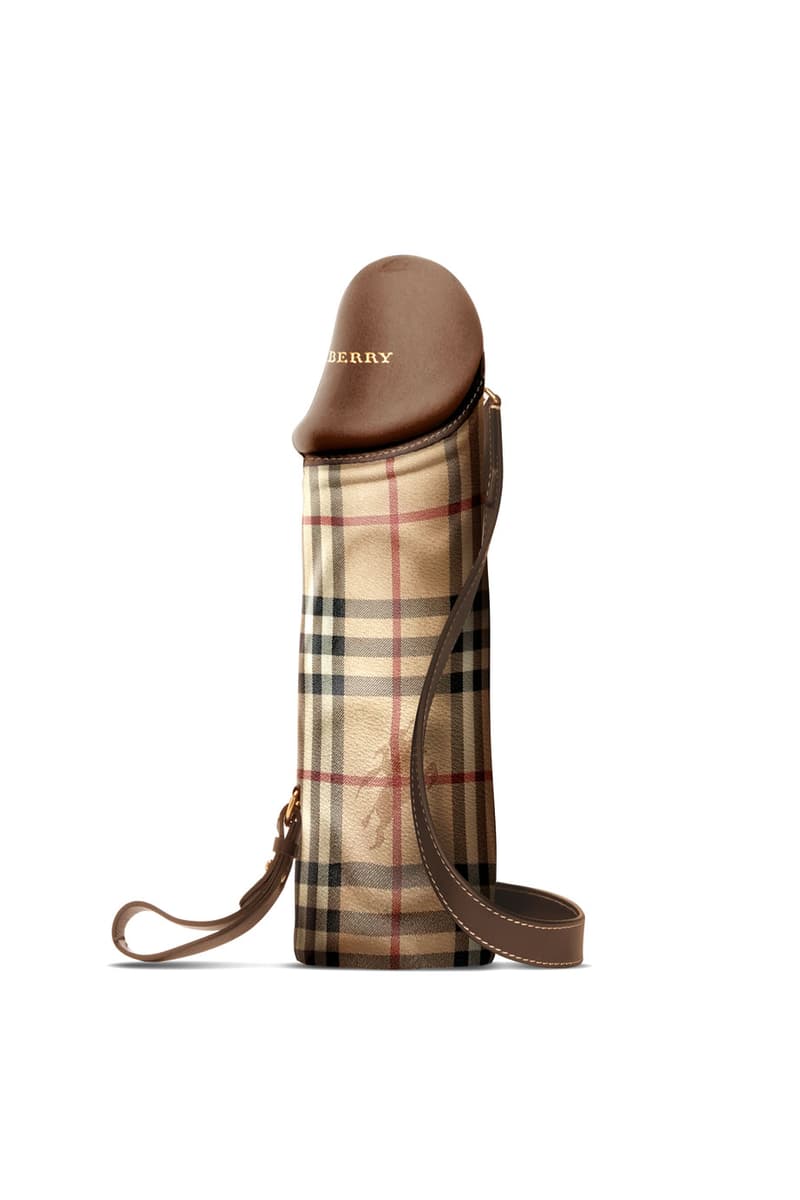 2 of 3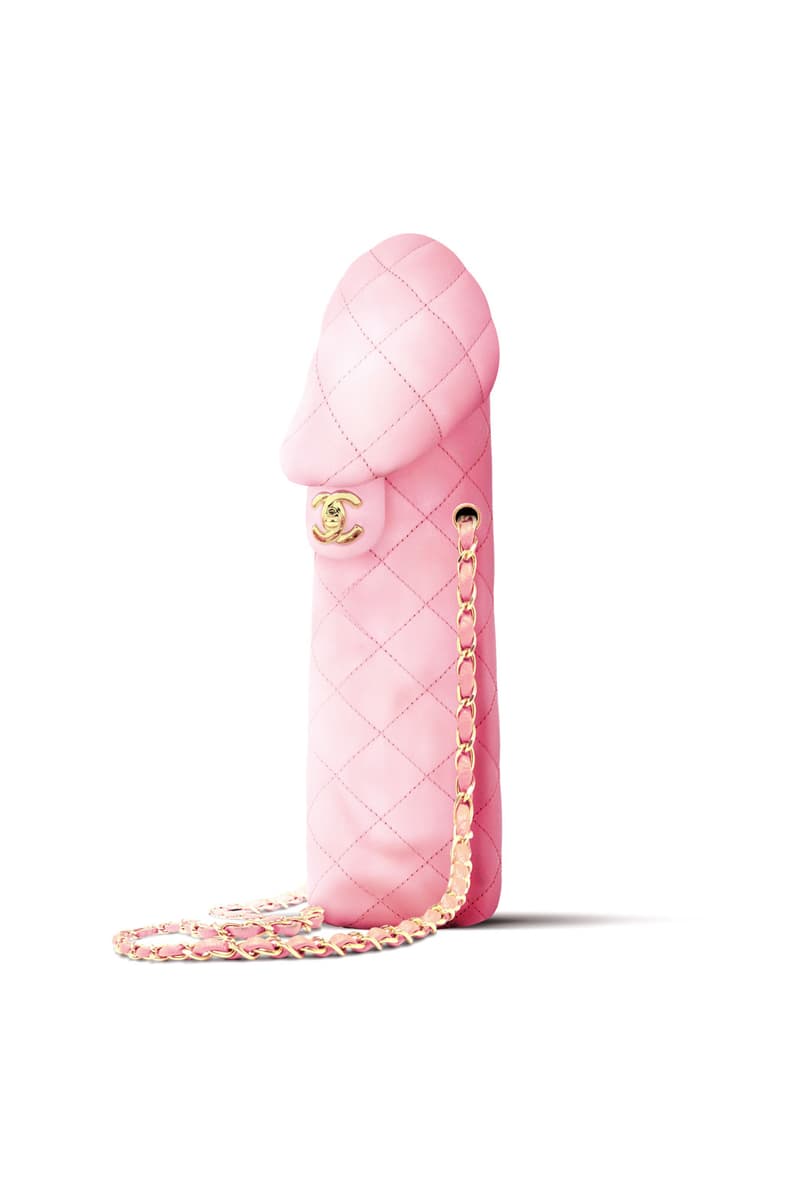 3 of 3
Art
Dick Worldwide Is the Instagram Account Turning High Fashion Into...Dicks
Meet the anonymous creator playing on the "dickery" of fashion's politics.
Dick Worldwide Is the Instagram Account Turning High Fashion Into...Dicks
Meet the anonymous creator playing on the "dickery" of fashion's politics.
"We're all dicks, therefore we exist," reads the bio of a new Instagram account called Dick Worldwide. Launched about two months ago, the page, which was created by an anonymous artist from China, is full of fashion items that have been transformed graphically into stylish and covetable dick designs. This includes a yellow Prada bag turned dick, a pink, quilted Chanel bag cum dick, a white adidas Superstar-inspired dick, and many more iterations.
The creator says the idea originated from a pair of Nike AF1's they'd recently purchased. "They were so beautiful, OMG, I literally got turned on the moment I opened the box and held them in my hands," they expressed over email. "From there I started toying with the idea of fashion fetishism and photoshopped my first dick."
After that, the artist started making a number of dick creations, and people started following along: "I haven't been able to stop since then…I'm obsessed." They've now designed over 40 creations that look pretty realistic. Currently, the account has over 4,000 followers.
1 of 3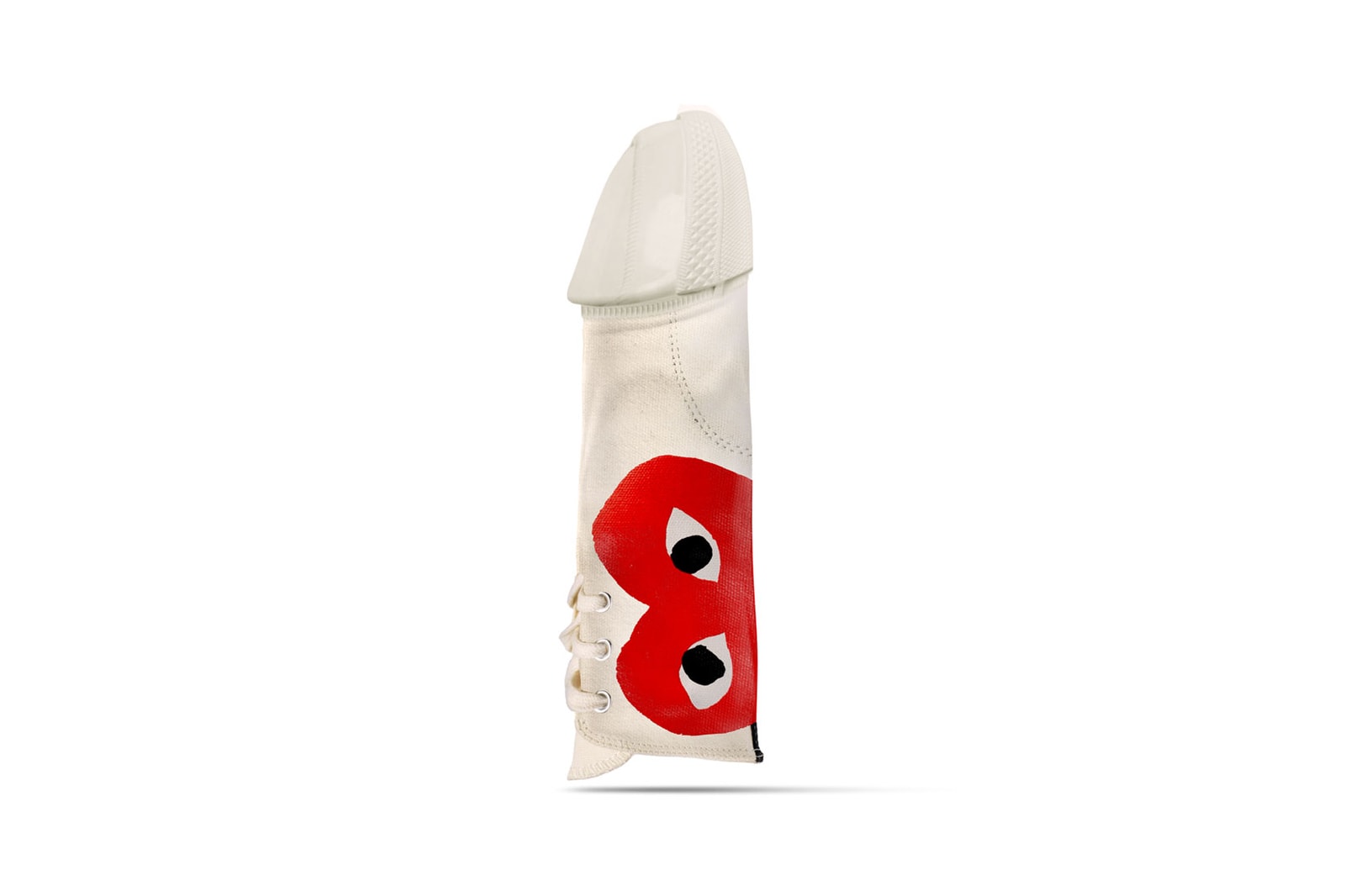 2 of 3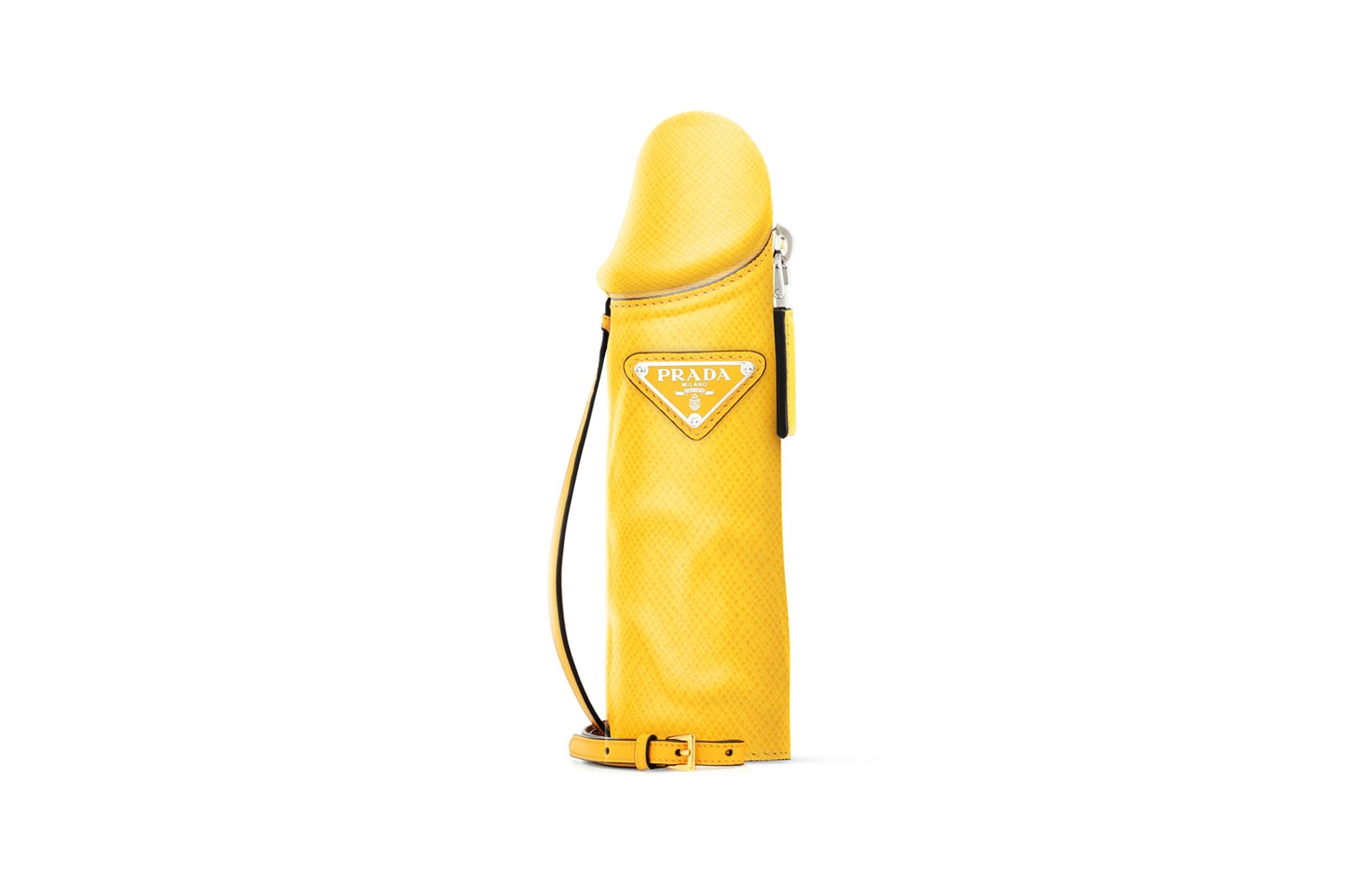 3 of 3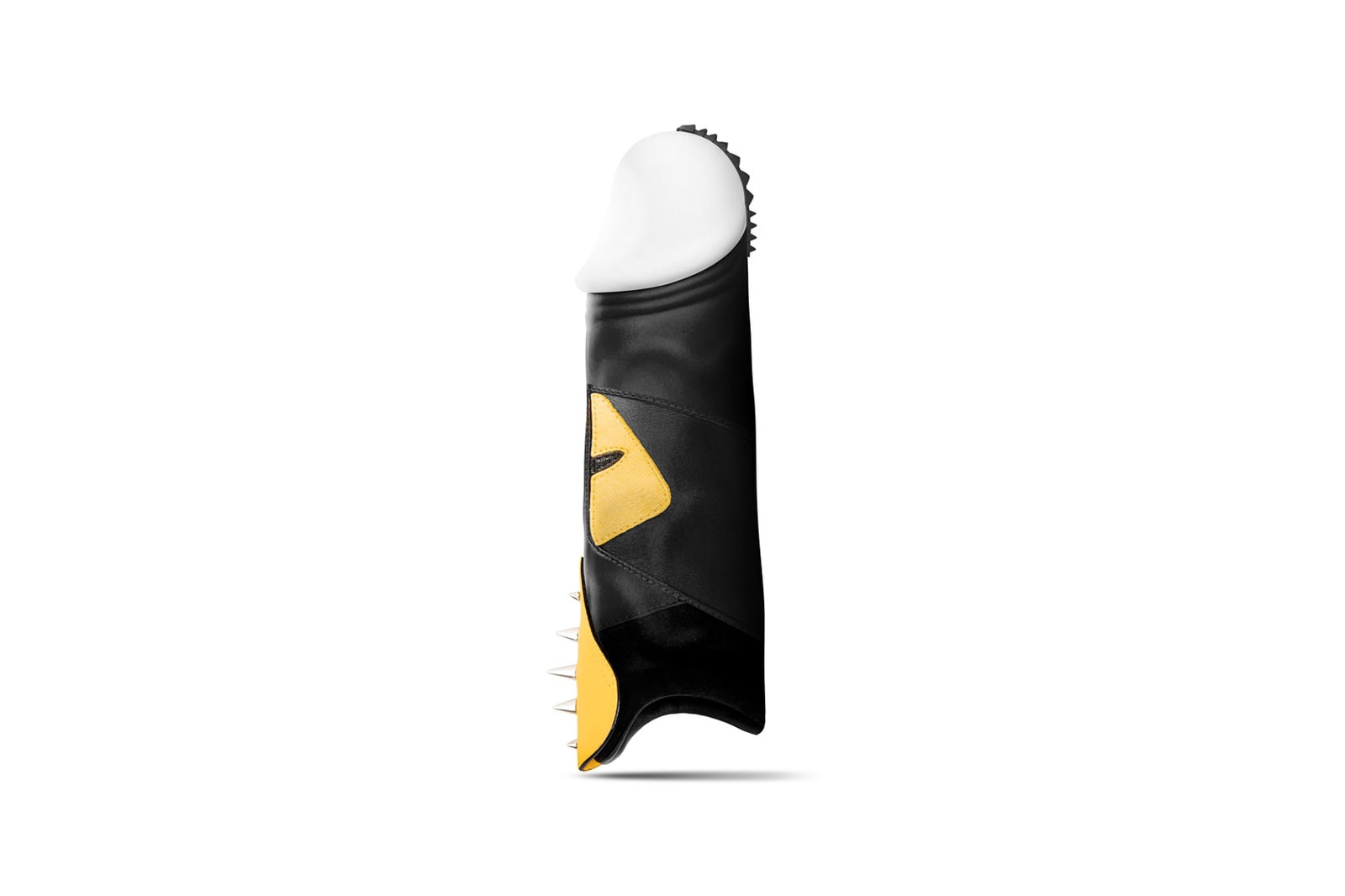 To create each "dictim" or "dictus" as the artist calls the designs, they look at things they own, want, or items that are about to drop, then they begin the process of designing a dick that's loyal to the form and materials used in the original product. When it comes to deciding which items to transform, Dick Worldwide says, "They need to look great as dicks." However, not every item makes for the perfect dick, as the artist admits, "I have plenty of failed attempts. Both dicks and products have a specific architecture… and sometimes these two simply can't seem to fit."
When asked about the reasoning behind these creations, the artist replied, "Because high fashion can turn us into dicks as well." In this way, the designs poke fun at our materialistic desires including their function and how they make us behave or feel. Accordingly, Dick Worldwide believes that these creations are a "direct evolution of things like armors and crowns… foolishly defining our place in society."
Moreover, according to them, high fashion is all about vanity and while these products are visually appealing, vanity can "sometimes turn us into dicks." In a time when drop culture can cause shoppers to crave certain fashion items and go to extreme lengths to obtain the objects of their affection, the account is a timely (and clever) critique of the ways we interact with the industry.
Plus, there's the Big Dick Energy factor — a meme that first began circulating in 2018, which denotes "confidence without cockiness" according to UrbanDictionary.com. In regards to this, Dick Worldwide believes items like a Chanel bag can, "make anyone's dick bigger… even your mom's." Along these lines, the word "dick" has now grown into a concept that has surpassed its original meaning and the barriers of gender, says the creator: "You don't need to have a dick to be a dick, much less when you find yourself dickering against with other people."
Going one step further, the artist is offering limited-edition prints of the designs including "Fashion Fetish No.7" for $390 USD, "Fanny Dick (2019)" for $3,680 USD, which are signed and numbered using a golden acrylic marker.
What does the creator hope people take away from seeing these designs? "I genuinely just want people to laugh… but if I can make people think too, that's amazing," they indicated. "I think I'm also helping dicks reintegrate into society through fashion so…you're all welcome."
Editor

Esiwahomi Ozemebhoya
Share this article